BeautyAsia is Asia's premium beauty, spa and wellness trade exhibition that incorporates SpaAsia, HealthAsia and NaturalAsia and is back in Singapore for its 23rd edition. The annual event showcases the latest and trendiest beauty and wellness products available in the region and beyond, as well as cutting edge technology and hands-on product demonstrations.
The event is free and is open to trade and professionals for 3 days only from 25 to 27 February 2019 at Suntec Singapore Convention & Exhibition Centre Halls 401, 402, 403.
Here are some of the highlights of the event as follows: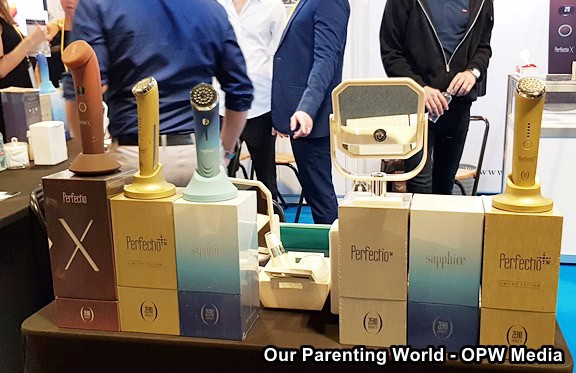 Perfectio at Booth J1111 
Perfectio from Zero Gravity Skin (US) is committed to producing the most effective system of light emitting diode light therapy for facial skin rejuvenation in the industry. It is backed by medical science but specifically modified to allow for aesthetic-only treatments, the sophisticated science behind infrared light therapy is supported by many leading board-certified dermatologists and plastic surgeons. Its devices are based on NASA science and used for facial and body therapy treatments for different skins problems and illnesses.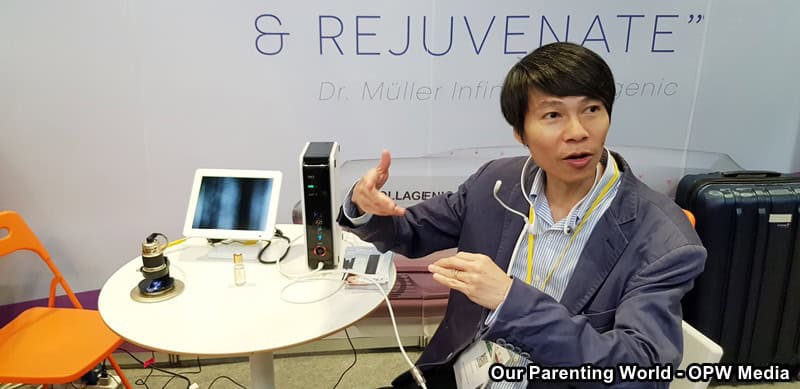 Aviv International (Singapore) Booth F1122
Featuring high tech therapy devices including Oxy'z which is a high –concentration Oxygen Generator that gives out over 40% of oxygen density that helps to improve your blood flow, basal metabolism, immunity and recovery from fatigue.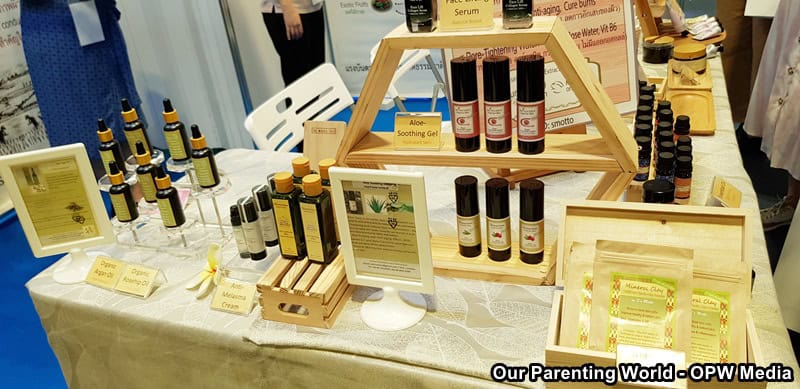 Skinucious 
S-Motto Limited Partnership (Thailand) Booth D1140 
Skinucious takes natural and organic ingredients to another level inspired by the idea of Thai foods to skin foods using key nutritive extracts from popular Thai dishes such as Tom Yum (lemongrass) and Pad Thai (jasmine rice) as active ingredients in their range of skincare and spa products.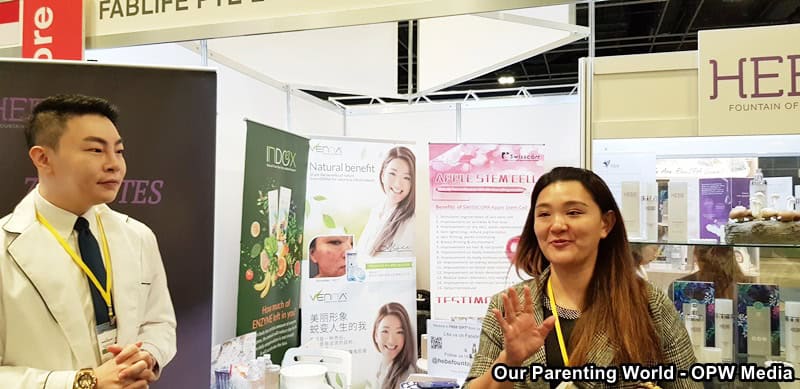 FABLife (Singapore) Booth H1150
At the booth, we were introduced to HEBE which is your answer to youthful glowing skin in just 7 minutes! This product is developed by Jenson Tay, the man in the picture and he demonstrated to the media that by just spraying the product on your face, you can see visible results, it helps to tighten and lift up your skin for an instant youthful glow.
Check out the other innovative beauty and wellness products at BeautyAsia 2019 from more than 124 international exhibiting companies across 15 countries introducing the latest beauty offerings in the industry.
The exhibition is open from 11am to 7pm during show days. For more information, please visit http://www.beautyasia.com.sg/