Bee Gees is not only one of the greatest pop bands in the 70s, it is likely to be ranked as one of the top 10 most successful bands of all time together with the Beatles. Even today, many of us can still hear their top hits like 'I started a joke', 'Massachusetts', 'Stayin' Alive', 'You Should Be Dancing' and many more playing at various entertainment places. Bee Gee's songs are so popular! The original Bee Gees band consisted of a group of brothers Barry, Robin, and Maurice Gibb. However, after Maurice Gibb passed away in 2003, there was no more opportunity to see the original trio on stage.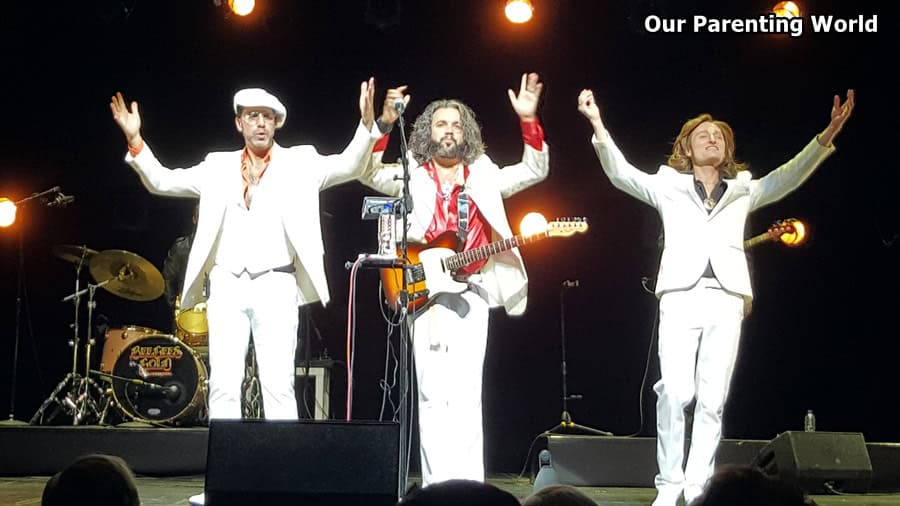 Now for two nights only in Singapore on 15 and 16 December, fans will be delighted to know that three international performers have created the magic of the original Bee Gees complete with their unique look in all white costumes and detailed vocal stylings that are set to impress! 
Bee Gees Gold has been brought in specially by BASE Entertainment Asia to Marina Bay Sands Mastercard Theatre. The trio consisting of John Acosta (Barry), Michael Welsch (Robin) and Jeff Celentano (Maurice) have come together as the Gibb brothers. Bee Gee Gold is here in Singapore for the first time direct from Las Vegas to perform and sing the timeless hits songs of Bee Gees that we all love! 
When they were up on the stage on the first night, we were very impressed as they looked and sounded so much like the original brothers trio that it was as if we were watching the original Bee Gees. The audience both young and old were humming, singing and dancing along to Bee Gees greatest hits. 
The lead singer of the band John Acosta (Barry Gibb) went to Las Vegas about 6 years ago to start a Bee Gees tribute band after he was with another tribute band in Canada for a number of years earlier. At Las Vegas, he met Jeff Celentano who then took up the role of Maurice and for this tour in Singapore, Michael Welsch completed the trio as Robin. 
One of the biggest challenges to sing like the original Barry Gibb is to have the ability to sing like his unique twangy falsetto. In this aspect, John Acosta has managed this very well and able to pull his voice to almost like the original Barry Gibb would have done.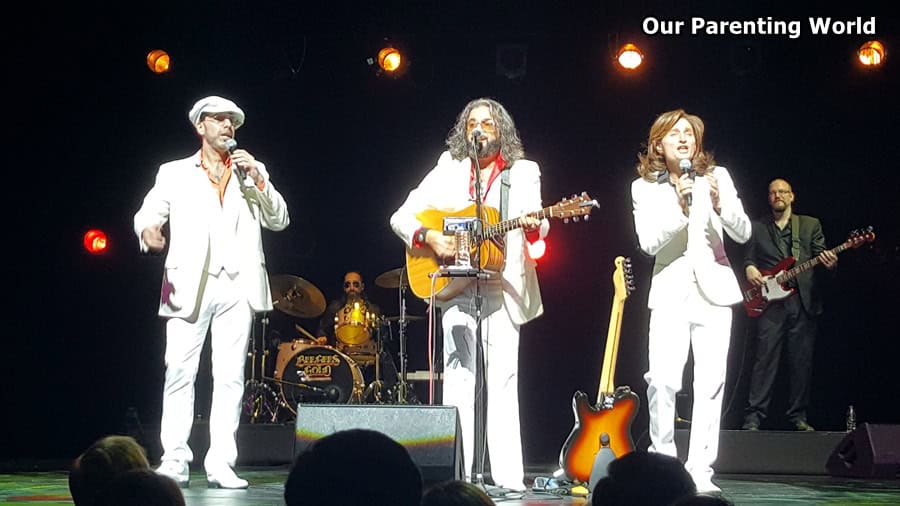 The night started with some of the Bee Gees songs in the 60s, like "Massachusetts" then moving to songs written by the original Bee Gees popularised by John Denver and Dolly Parton's "Islands in the Stream" and then later on to the popular disco era "Saturday Night Fever" tracks like "How Deep Is Your Love" and "Stayin' Alive". 
There was a part of the concert where audience get really excited when the handsome Michael Welch (Robin) walked down from the stage to sing and dance with members of the audience. Closer to the end of the performance, the audience were invited to stand, clap and dance along with them.
So many popular, timeless hits songs and amazing performances. It was a night to remember!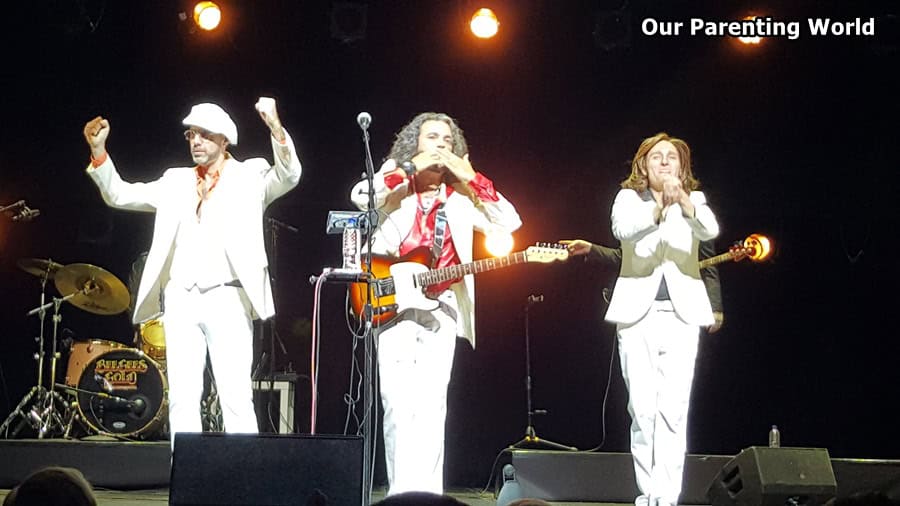 We had lots of fun and a wonderful evening at the Marina Bay Sands Mastercard Theatre watching this amazing Bee Gees Gold performance to full house audience. For this wonderful evening, we took a trip back to memory lane and enjoyed the music of this fantastic trio of Bee Gees Gold. We hope they would come back to Singapore again soon and we look forward to their performances! 
Bee Gees Gold
Show Dates and Time: 
Friday, 15 – Saturday, 16 December 2017 8pm
Venue:
Sands Theatre
Mastercard Theatres at Marina Bay Sands
Ticket Pricing:
(Excludes Booking Fee)
A Reserve : S$125
B Reserve : S$105
C Reserve : S$85
D Reserve : S$65
Limited Time Offer
Cool Tix (Students & NSFs) at S$35 nett ticket*
Silver Tix (Senior Citizens above 60 years old) at S$35 nett ticket*
*Only applicable to D Reserve ticket.
Terms and Conditions apply.
To find out more and to book the tickets, please visit https://www.sistic.com.sg/events/beegees1217