If you are interested in Chinese history, Beijing 北京 is a place for you to visit as it is a city rich with thousands of years of history and culture. It is also a capital city for both ancient and modern day China. Mummy has always been interested in Chinese history since young so she is naturally excited when she gets to go to Beijing, it is not her first but her third trip there. Each time she is still excited and looking forward to immerse herself in the rich history of Beijing.
Beijing can be cold and it is around 6 to 7 degree … Mummy packed a lot of warm clothing and heat pads to prepare for the cold weather. She will start tracing the beginning of the trip, the food that Mummy and Daddy ate and the interesting places that they have visited.
Once abroad the plane, they started their culinary adventure with breakfast.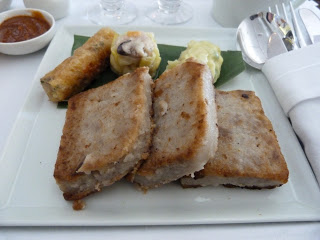 A close up view of the Dim Sum
Before we arrive at Beijing, we were served lunch.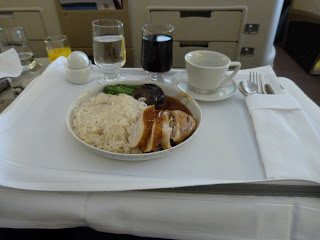 Mummy chose chicken rice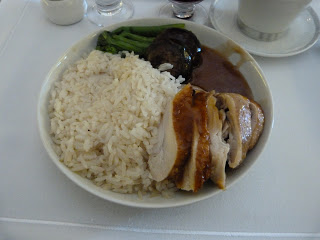 A close up view of the chicken rice
Verdict: Mummy chose chicken rice as she was curious how it would taste like on the plane and the looks of it, you can tell whether the meal is delicious. It tastes rubbery and not tasty. On the other hand, Daddy chose steak which is actually more tasty. Daddy finished up the food so quickly before Mummy can take picture of the steak in one complete piece. Hee hee …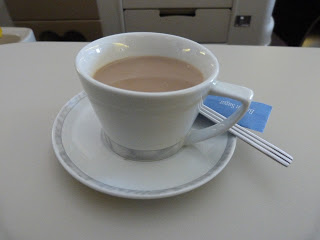 Enjoying a nice cup of tea before landing
The first place for dinner is the Family Li Imperial Cuisine 厉家菜. It is situated at

11 Yangfang Hutong, Denei Avenue, Beijing 110102, China.

It is also highly recommended by various tourist guides. Fortunately before we want to go this place, we met a driver at the hotel who offer to drive us there. This place is really difficult to find, he has to stop a few times to ask the passers-by for direction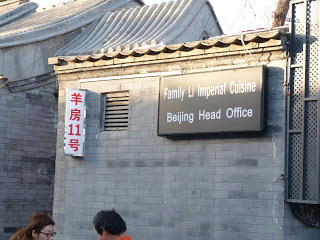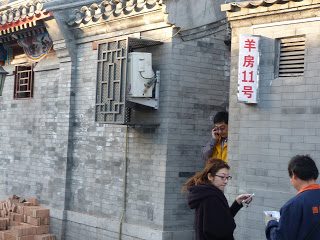 The first entrance of the restaurant
To be continued …