Ben 10 is about a 10 year old boy, who turns from zero to hero when he chances upon a paranormal wristwatch, the Omnitrix. The Omnitrix allows Ben to change into 10 different alien superheroes, which he uses to defeat villains. With his voice-of- reason cousin, Gwen, they make it their mission to save the world from evil, guided by their Grandpa Max, who has his own slew of supernatural stories to share.
Cartoon Network's Ben 10 Season 2 opens with an epic 10-day, multi-platform campaign to engage fans with an interactive experience prior to premiere.
In the exciting build-up to the launch of brand-new episodes, Cartoon Network is bringing the world of Ben 10 to life across broadcast, online, and social media platforms with a 10-day campaign.
This will begin today on Saturday, February 10 2018, with Ben's arch nemesis, Vilgax, the Conqueror of Worlds, unceremoniously announcing his plans to take the Omnitrix from Ben by interrupting Cartoon Network's Facebook 'live' session. Cartoon Network has enlisted the help of Ben's fans to defeat Vilgax through the media in a video: http://bit.ly/ben10callforhelp
From Sunday, February 11, to Wednesday, February 21, Ben will be working to power up all 10 of his aliens to become stronger, faster, and better than before, in preparation to defeat Vilgax. Daily challenges will be released on the Cartoon Network Facebook page, encouraging fans to help to unlock the aliens' new Omni-enhanced forms. Fans will also learn about the aliens and their new powers, be able to vote for their favorite Omni-enhanced aliens, and catch Ben in a showdown against Vilgax on Thursday, February 22.
In line with this, the Cartoon Network website will also feature different activities, games, and quizzes about Vilgax, Ben, and his new alien forms. Those who would like to save the world with Ben can "like" the Cartoon Network Asia Facebook page to receive latest updates.
 Catch up on Ben 10's last adventure here: http://bit.ly/ben10mashu p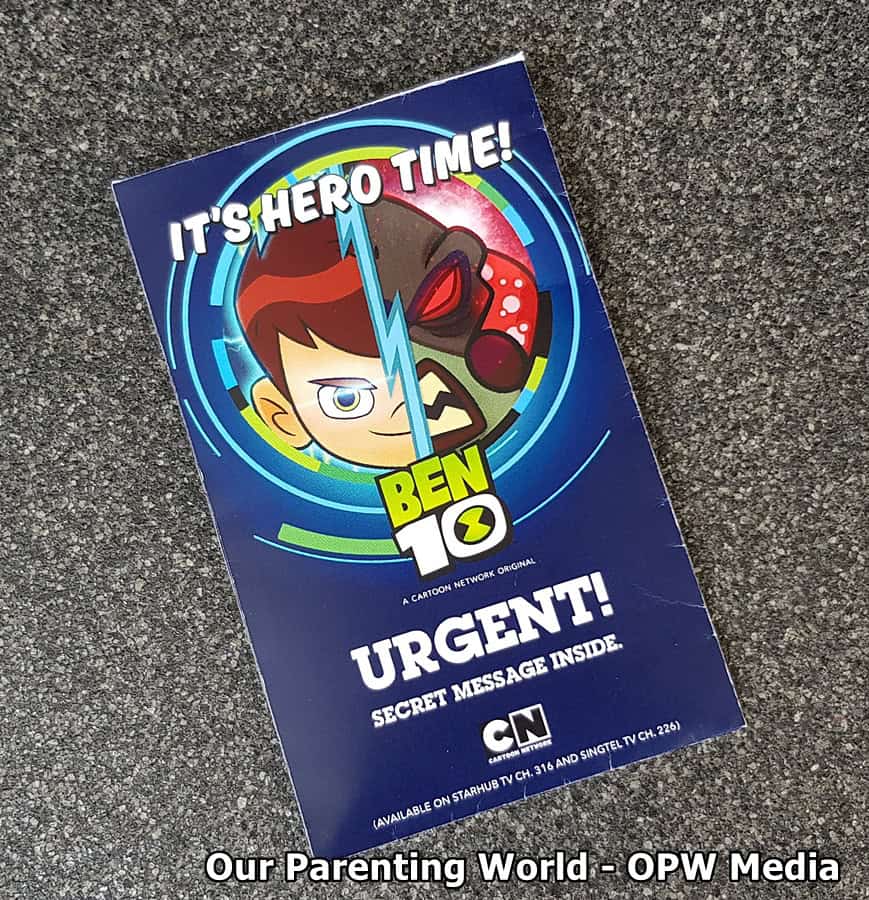 We have received Ben 10's secret message, let's join Ben to help him and his family rid the world of evil!
Activity Overview:
8 Feb Vilgax vs. Ben 10 recap on Cartoon Network Asia's Facebook page.
10 Feb Ben 10 Facebook "Live" on Cartoon Network Asia's Facebook page and interruption by Vilgax.
11 Feb Daily challenges launch on Cartoon Network Asia's Facebook page and website.
22 Feb The Final Battle between Ben and Vilgax will take place on Cartoon Network Asia's Facebook page.
24 Feb Channel premiere of brand-new Ben 10 episodes
Join Ben in this epic battle on Sunday, February 11 and stay tuned for new episodes on
Cartoon Network (StarHub TV Ch. 316, SingTel TV Ch. 226) from Saturday, February 24, airing weekly at 10am.