Our Parenting World team was invited to the media preview of Ben & Jerry's ChunkFest 2013! This year, Singapore's biggest ice cream festival will be held at The Promontory @ Marina Bay.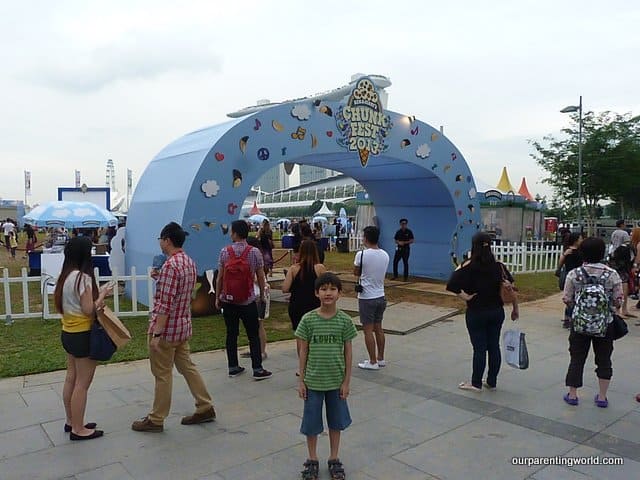 We were very excited to attend the Ben & Jerry's ChunkFest and Ben & Jerry is one of our boys' favorite ice creams.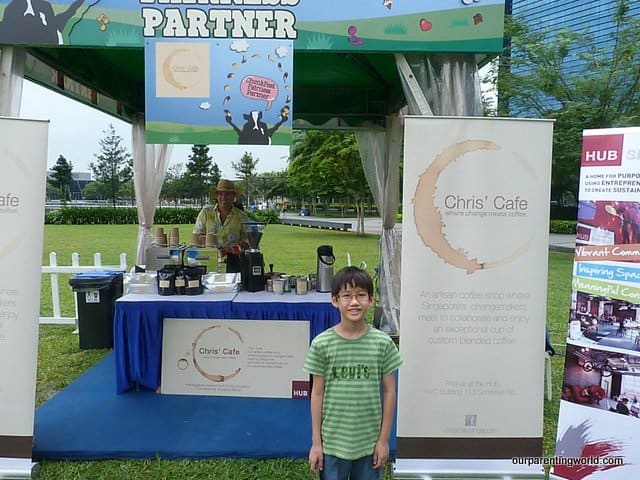 We were given a tour of ChunkFest fairground. We also get to visit and speak to Fairness Partners at their booths. Each of these booth owners has a meaningful cause behind their setup. The Fairness Partners were also able to leverage ChunkFest as a platform to raise awareness and funds for their cause.
This is Chris' Cafe, the friendly owner behind us served aromatic and good coffee. Chris' cafe provides barista training to help those who are looking to upgrade their skill sets and support various causes. This initiative is part of the HUB Singapore which is a platform to help people to use their entrepreneurial ideas to create meaningful impact. Please click this link to find out more.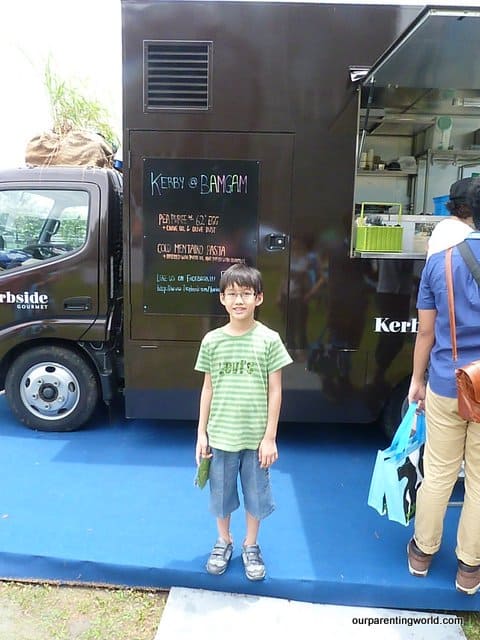 This is Kerbside Gourment and children are very excited to see this gourment truck on the go which is not common in Singapore. Kerbside Gourment has a meaningful cause, it is not only Singapore's first gourment food truck and it also aim to divert part of their profits to help feed the under privileged in Singapore. Please click this link to find out more.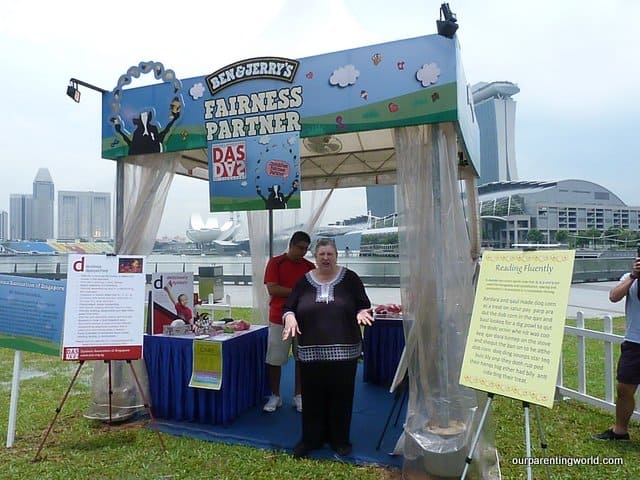 This is Dyslexia Association of Singapore (DAS) which aim to promote a fair playing field for children in their education.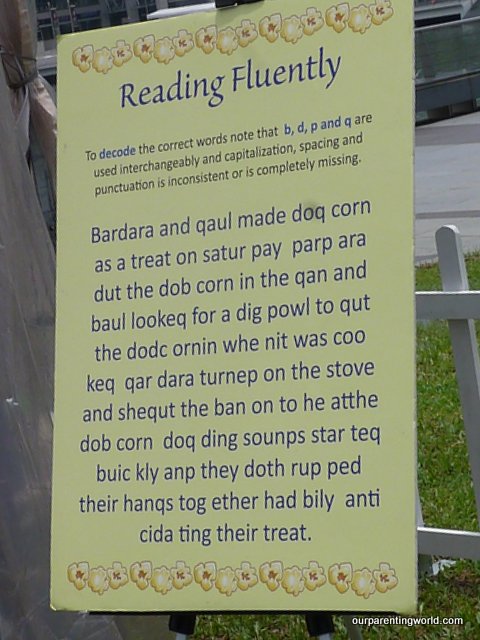 Are you able to read the above?
This is what children with dyslexia will see.
Dyslexia Association of Singapore (DAS) provides professional support and remediation services to preschoolers and school-aged kids who have learning differences including dyslexia. Please click this link to find out more.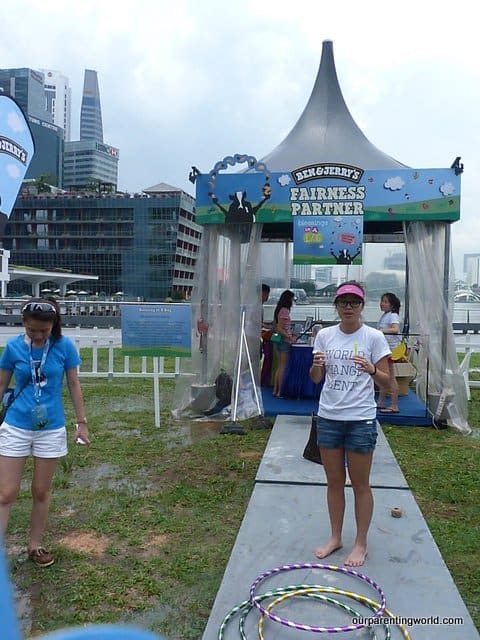 This is Blessings in a Bag which is a non-profit project that seeks to partner with existing communities, orphanages, schools, homes as well as initiatives to provide for the needs of underprivileged, abused, and medically-ill children across Asia. Please click this link to find out more.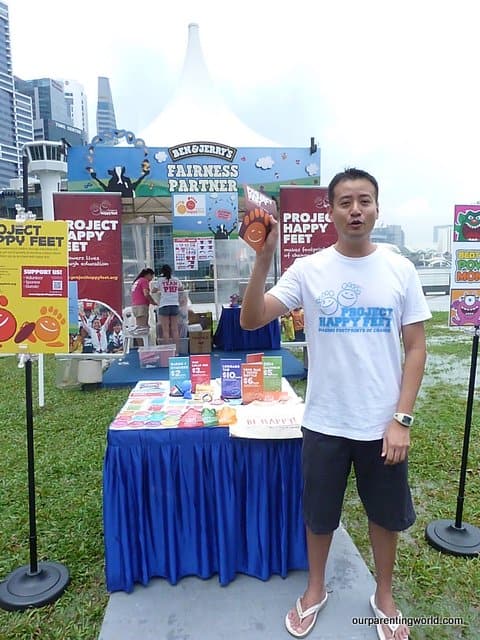 This is Project Happy Feet which is a non-profit organisation that empowers lives through education and training, so as to alleviate poverty.
This is run entirely by volunteers whom they help to support numerous locally-managed education and training related programmes benefitting underprivileged children in Singapore, Cambodia, Vietnam and Nepal through innovative fund-raising events like Project Happy Feet Slipper Race which is a non-competitive 3-5km walk in slippers. Please click this link to find out more.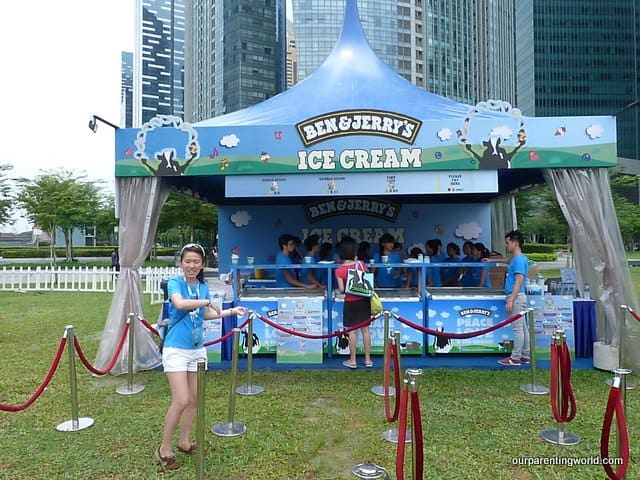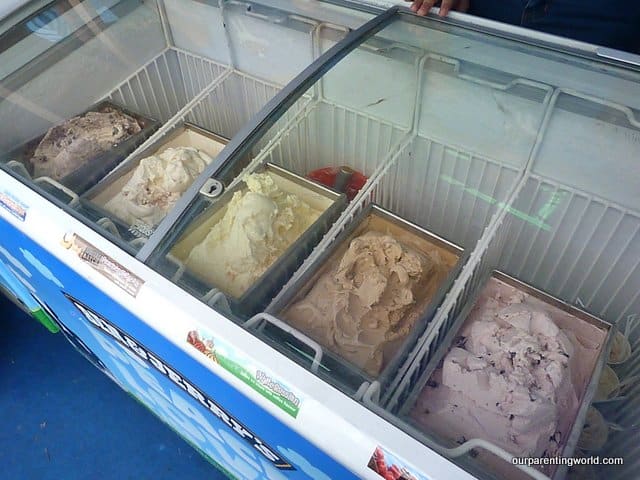 Ben & Jerry showcase an exclusive range of flavours flown in from USA.
Introducing Ben & Jerry's new flavour to Singapore, Couch Potato, which is a wacky concoction that is both sweet and savory.
Other highlights at the event include for the first time ever, Ben & Jerry's held an open air MOOvie screening at ChunkFest. The choice of movie 'Charlie and the Chocolate Factory' was fan voted via Ben & Jerry's Facebook page, adding on to the a little weird and a lot of fantastic flavour of the festival. The ever-popular Vermonster Challenge (where fans take part in teams of four to compete to see who will be the team to finish the challenge of 20 scoops of ice cream and toppings in the shortest time possible) renews its record again; a jaw-dropping new timing of 18 seconds. Winning team Faire la Croquette Ben & Jerry's was a returning participant, having taken part in Vermonster at ChunkFest 2012 as well, and had practised hard to shave off precious seconds from their previous timing of two minutes.
Here we would like to thank the kind and lovely organisers and the yummy Ben & Jerry team for inviting us. We would also like to thank all the fairness partners for your hospitality. Keep up the good work for helping the society!  We look forward to take part in next year event.