Mention Ben & Jerry's ice creams, both Gor Gor and Di Di will excitedly exclaimed "I like, I like!"
Our Parenting World is pleased to announce that after a much celebrated launch in the US and UK, Ben & Jerry in Singapore has taken ice cream enjoyment to another level of euphoria with a brand new "Core" line of three new flavours! 
Packed to the brim in each Ben & Jerry's Core pint is a rich gooey core centre right down the middle that is perfectly complemented by chunk-filled ice cream. The revolutionary Core concept not only celebrates the flavourful chunks and swirls Ben & Jerry's is renowned for, but adds more flavour and texture to provide our moo-niacs with super premi-YUM ice cream.
The three new Core flavours available in Singapore include:
Hazed & Confused: Chocolate & Hazelnut Ice Creams with Fudge Chips and a Hazelnut Fudge Core
That's My Jam: Raspberry & Chocolate Ice Creams with Fudge Chips and a Raspberry Core
Salted Caramel: Sweet Cream Ice Cream with Blonde Brownies and a Salty Caramel Core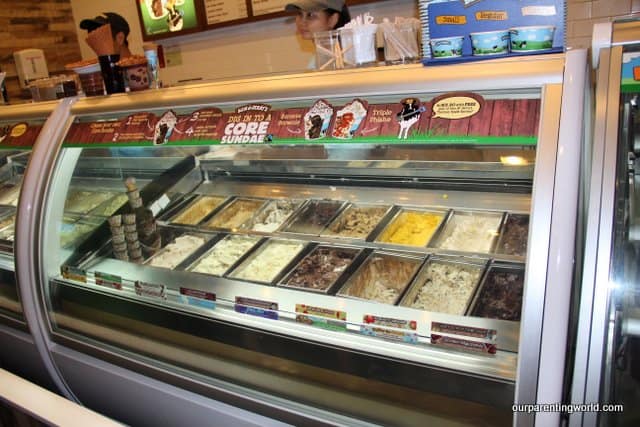 We headed down to Ben & Jerry at Vivocity Scoop Shop to try out the above 3 new Core flavours and not forgetting the wide range of other yummy flavours that Ben & Jerry has to offer.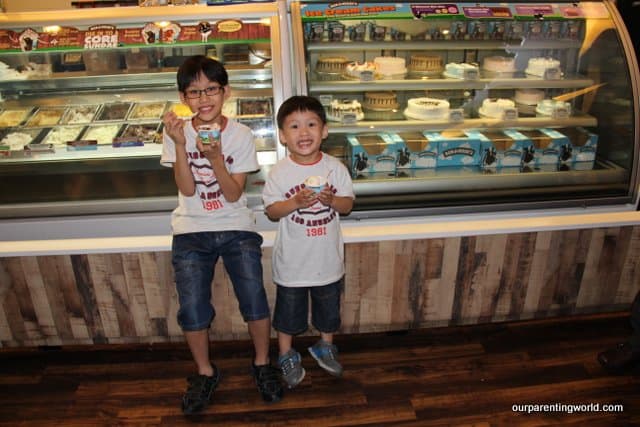 Let's hear from Gor Gor and Di Di what they have to say about the 3 new Core flavours that they have tried.  
Gor Gor says "The ice cream is very creamy and rich in flavours. I get to eat the chucks of chips that are embedded in the ice cream. It makes me feel full and satisfying. It's yummy!"
Di Di sums up his feeling in one sweet sentence "I love it!!"
The new ice cream pint allows you to customize your eating experience. You can select to eat each flavour on its own, combine any flavours or all of the flavours into one spoonful full of yummy goodness! The three new Ben & Jerry's Core ice cream flavours which is priced at $16.50 per pint are now available at all major supermarkets, petrol kiosks, convenience stores and also at the scoop shops: Vivocity, Great World City and Dempsey Hill.
Find out more about Ben & Jerry's new "Core" line of three flavours at #coreSG on https://www.facebook.com/benjerrysingapore.