Singapore Armed Forces (SAF) Best Unit Competition (BUC) 2015 is held every year. It serves to recognise units which have excelled in the areas of combat readiness, operational proficiency and administrative excellence.
Our Parenting World team visited the 1st Commando Battalion, they have won the coveted title of the SAF Best Combat Unit for 12th consecutive years with a remarkable record of 29 wins by the elite force since the first competition in 1969! Congratulations! 
1st Commando Battalion also known as the Red Berets, specialise in operations such as reconnaissance, airborne and raids missions.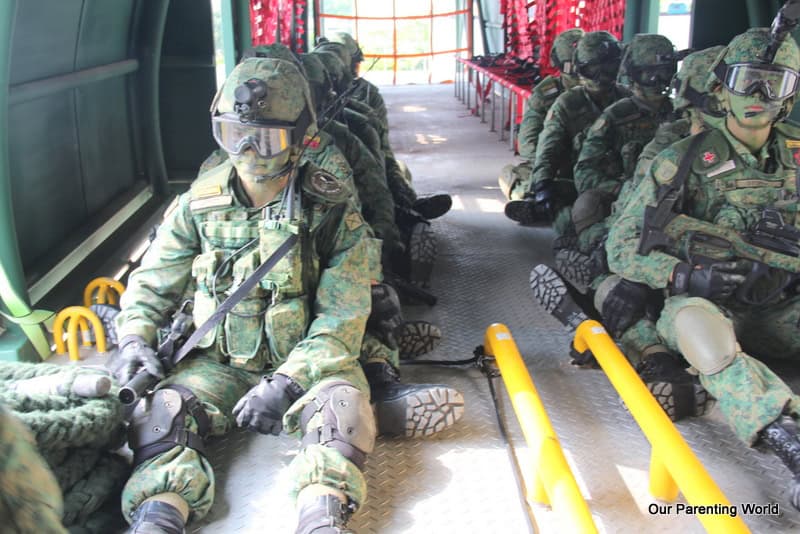 1st Commando Battalion getting ready for their airborne mission 
[slideshow_deploy id='11390′]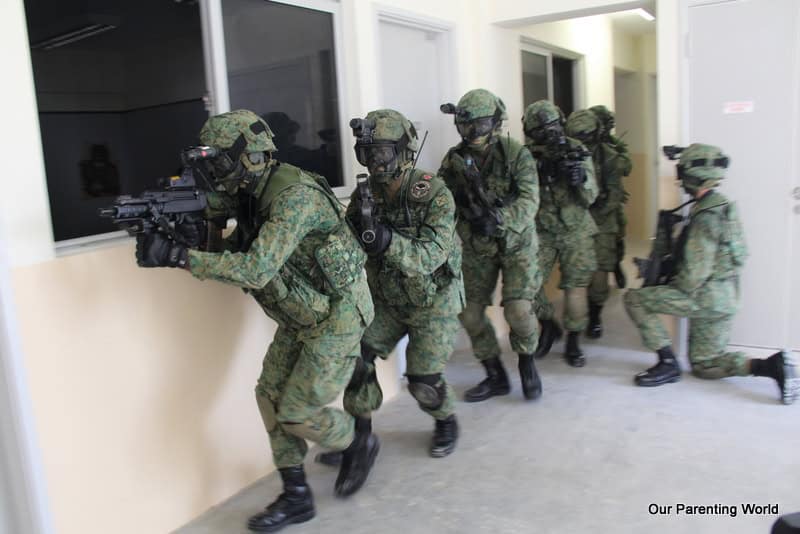 1st Commando Battalion on a raid mission. 
[slideshow_deploy id='11404′]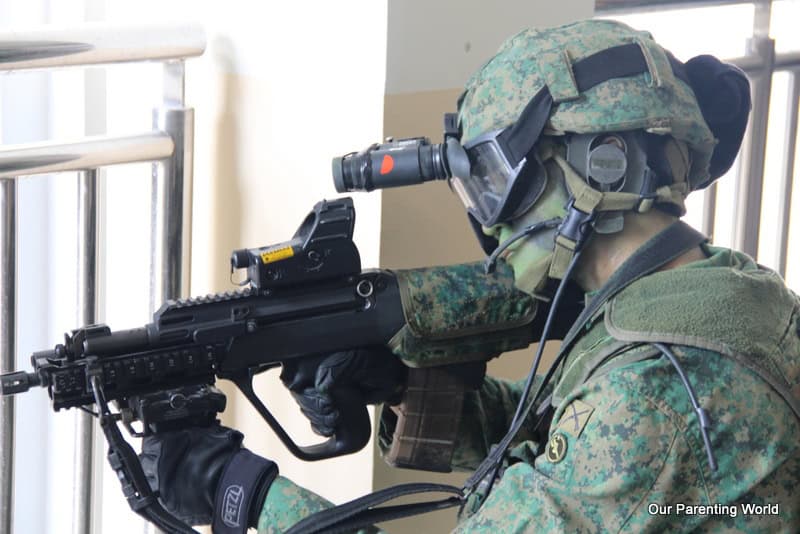 Singaporeans are proud of our Singapore Armed Forces (SAF) and they have constantly innovate, working hard, keeping themselves operationally ready at all times to protect and keep our country safe. We are thankful for our SAF! 
The SAF Best Unit Competition is held yearly to recognise the most outstanding units from the Navy, Army and Air Force. 
The Singapore Armed Forces (SAF) Army's 1st Commando Battalion, the Republic of Singapore Navy's (RSN's) RSS Tenacious and the Republic of Singapore Air Force's (RSAF's) 144 Squadron have won the SAF Best Unit Competition's (BUC's) Best Combat Unit, Best Fleet Unit and Best Fighter Squadron respectively.
In addition, a total of 18 other active and 11 National Service (NS) units are also recognised as being the best in their respective formations. These winners also include 321st Battalion, Singapore Combat Engineers for the Best NS Combat Engineers Unit, RSS Vigilance for the Best Naval NS Unit and 163 Squadron for the Best Ground-Based Air Defence (GBAD) unit. 
Prime Minister Lee Hsien Loong and Minister for Defence Dr Ng Eng Hen will present the awards to the winners at the SAF50 Parade today, 1 July 2015 at the SAFTI Military Institute. Congratulations to all the winners!