Mention Bio-Oil, most ladies are familiar with it especially Mummies. Bio-Oil is widely used to improve the appearance of scars, stretch marks and uneven skin tone. It is actually a multi-purpose oil which is also very effective to help combat aging and dehydrated skin. Upon its global launch in 2002, it has become the No.1 selling scar and stretch mark product in 18 countries and has won numerous skincare awards.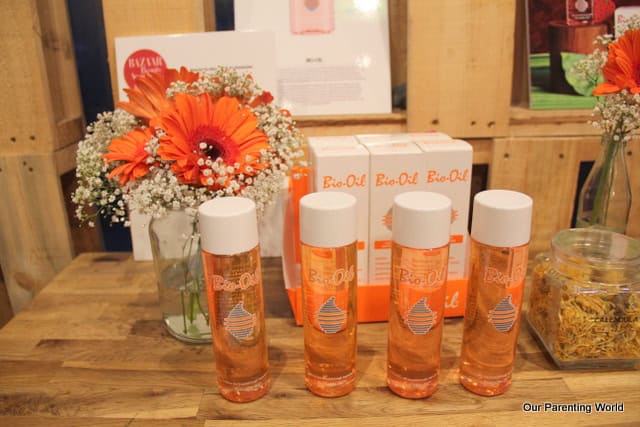 We are delighted to know that Bio-Oil will be launching its biggest bottle at 200ml in retail stores islandwide in May 2015. Bio-Oil is a multi-purposes beauty oil, it is not just a remedy for scar and stretch marks. You can also use it as a body moisturizer especially on your elbows and knees, nourish your hair dry ends and many more. Best of all, the oil is light, non-greasy and easily absorbed into your skin ensuring your skin has absorbed all the goodness of the vitamins and plant extracts from the oil.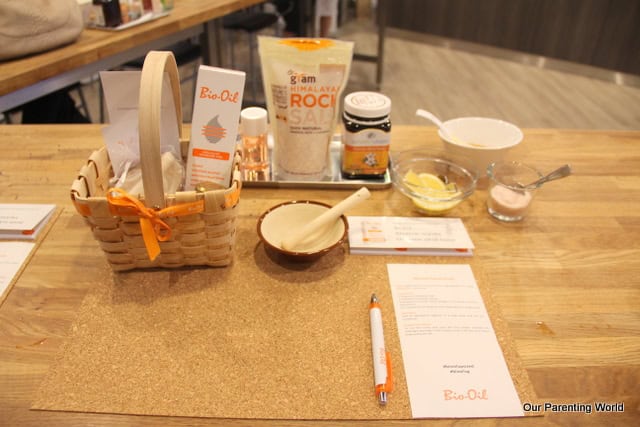 Our team was invited to the launch at the cosy Cookyn Inc Studio where we learnt how to use Bio-Oil to make our own facial scrubs. This is something new to us and we didn't know Bio-Oil has so many uses, we were told that we can also add Bio-Oil into our lotions, face creams, facial masks and many more for added benefits!
Wendy Jacobs and Iman Fandi, the gorgeous mother and daughter were at launch to share with us the goodness of Bio-Oil. Wendy was from South Africa, she shared with us that in South Africa, Bio-Oil is widely used just as how we used Tiger Balm in Asia. It is the all-in-one remedy for everything to help treat the skin to relieve from dryness, eczema and to nourish the hair. She told us that even though the men in her family including her four boys are footballers, they all have good skin as they used Bio-Oil.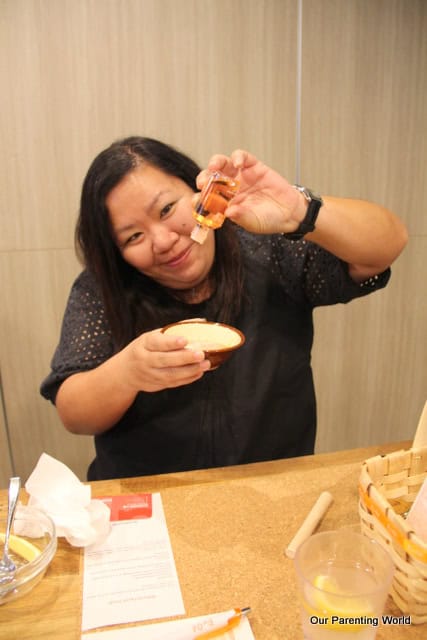 Our team writer, Leanne started to go hands-on creating our own facial scrubs with natural rock salt, manuka honey, freshly sliced lemon and our star ingredient, drops of Bio Oil into the mixture, stir all in a mini clay mixing bowl.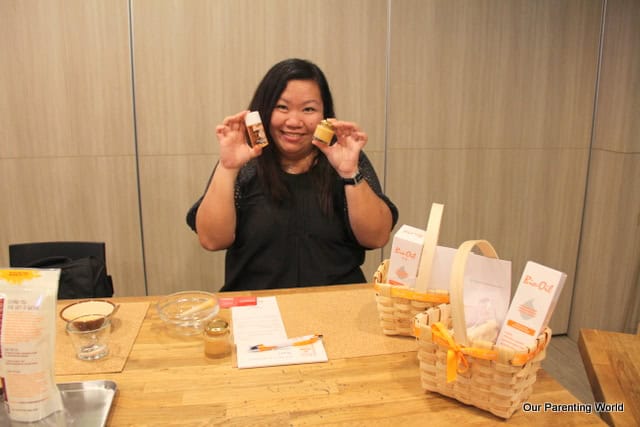 With that, we have created the Bio-Oil infused facial scrub! After trying it on our hands, applying the scrub gently on our skin, it looks brighter, smooth and best of all, no greasy feeling. 
After creating our own facial scrubs, the instructor from Cookyn Inc Studio taught us how to make a healthy salmon dish. It was simply delicious!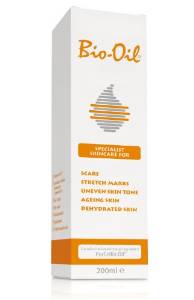 Photo Credit : Bio-Oil
Look out for Bio-Oil's latest new 200ml bottle retailing at $35.90 which will be available in Singapore retails stores in May 2015. Please click HERE to find out more about Bio-Oil in Singapore.