Many Ladies and Mummies have used Bio-Oil in their beauty regime. Since attending Bio-Oil workshop, the ladies in our team have learned how to incorporate Bio-Oil into making their own DIY skin care like facial scrubs. 
Bio-Oil's formula blends the nourishing, soothing and revitalizing goodness of chamomile, lavender, rosemary and calendula plant oils, with Vitamins A & E for smooth and supple skin. Its breakthrough ingredient, PurCellin Oil™ changes its overall formulation making it light, non-greasy and quickly absorbed without leaving an oily, sticky feeling.
In addition, it is hypoallergenic, non-acnegenic and suitable for all skin types including sensitive skin. 
In this extreme weather with the unpredictable haze conditions, many of us are staying indoors and if possible in air-conditioning rooms. With prolonged stay in air-conditioning rooms, our skins will become dry and may cause itchiness for some, one way to resolve this is to slather some Bio-Oil to help replenish your skin's natural oil and ease the dryness of your skin. It will help to hydrate and keep your skin moisturized.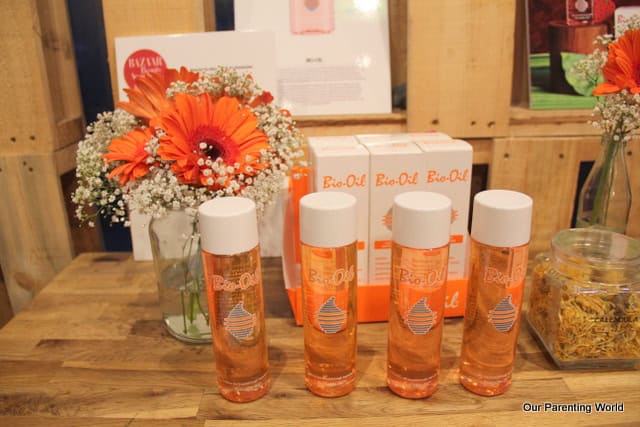 In addition, Bio-Oil can help you look your best at every age:
20's: Fade those acne scars
Acne and acne scars are two of the top concerns for people in their twenties. Bio-Oil has been clinically proven to help improve the appearance of facial acne scars. After 10 weeks, 84% of subjects showed an improvement in the overall condition of their acne scars. It also concluded that Bio-Oil does not cause or aggravate acne or increase sebum production. (Peking University, 2012)
30's: Fight the signs of ageing
Bio-Oil helps smooth and tone ageing, sagging and wrinkled skin on both the face and body. Recent clinical study showed that Bio-Oil is effective in improving the overall appearance of ageing skin on the face and neck. After 12 weeks, 94% of subjects showed a significant improvement in overall appearance on the face and 80% on the neck. (Stephens USA, 2011)
40's: Even out skin tone
Bio-Oil has been clinically proven to improve the appearance of uneven skin tone and mottled pigmentation in ageing skin. This can be caused by too many hours in the sun or the lack of using skin lightening products. It can also be a throwback of pregnancy which leaves some women with melasma or the possible onset of menopause. After 12 weeks, 86% of subjects showed an improvement in uneven skin tone on the face and 71% of subjects in mottled pigmentation on the face, 69% in uneven skin tone on the neck and 60% in mottled pigmentation on the neck. (Stephens USA, 2011) 
50's and beyond: Dry, dehydrated skin
At this age, skin finds it harder to retain its moisture. Skin is losing its elasticity and dryness is common. Thus, hydration has never been more important.
Bio-Oil is effective as a daily moisturizer for the face and body. It works to replenish the skin's natural oil stripped away by factors such as extreme weather, frequent bathing and the drying effects of air conditioning. So simply slather Bio-Oil over your face and body for radiant skin. Recent clinical trials showed that applying Bio-Oil twice daily is effective in relieving dry skin and increases hydration by restoring the skin's barrier function and retain moisture. (MEDUNSA, 2011)
While ageing remains inevitable, you don't have to passively accept all the negative changes in your appearance. With the help of Bio-Oil, you can now age gracefully and elegantly.
For best results massage Bio-Oil in a circular motion until it is fully absorbed. Apply twice daily for a minimum of 3 months for best results to be seen. Remember not to use on broken skin.
During pregnancy, it should be applied from the start of the second trimester to areas that are prone to stretch marks such as the abdomen, breasts, lower back, hips, buttocks and thighs.
Results may vary from individual to individual.
Some beauty tips: Another area not to overlook is your hands! The hands are a prime age revealer- second only to the face. They are frequently exposed to the elements- sun, wind, and dry weather- as well as constant contact with water, soap and harsh chemicals. Apply liberally and massage Bio-Oil unto hands and cuticles as desired, especially after washing.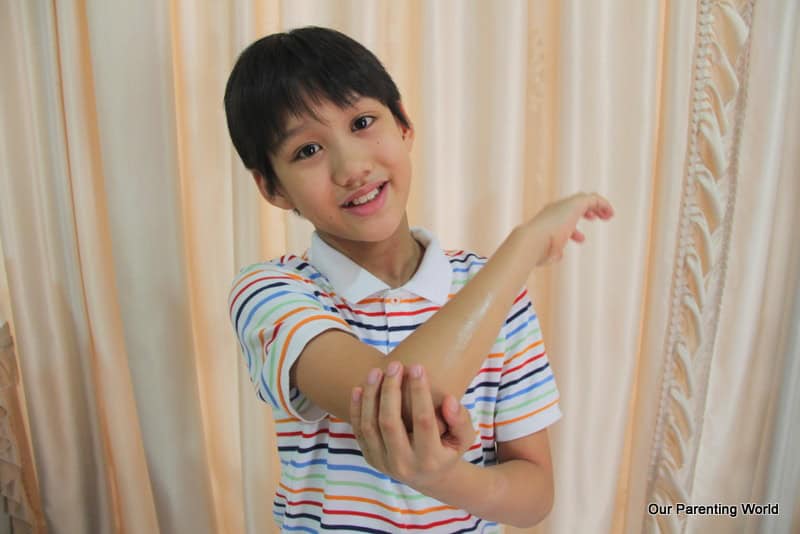 For more information, visit bio-oil.com.
Bio-Oil can be found at all leading pharmacies, personal care stores and selected hospitals and is retailing at:
Bio-Oil 60ml, S$15.50
Bio-Oil 125ml S$25.90
Bio-Oil 200ml, S$35.90