This coming Mother's Day, thinking of what to get for your mother?
Antipodes, the New Zealand green beauty brand, recently launched their latest product, the Blessing Anti-Pollution Light Face Serum – $59.45.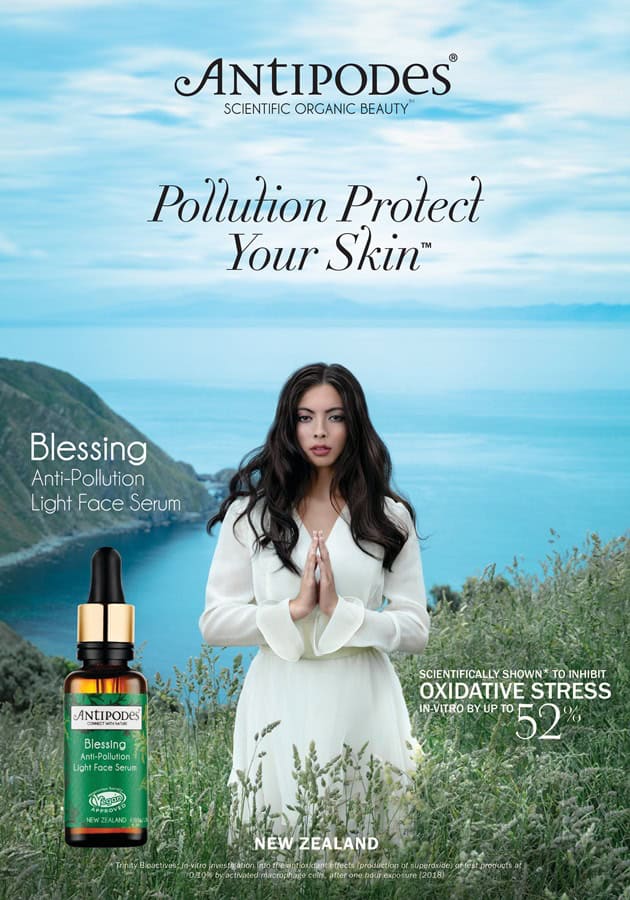 The super-light oil-based serum provides a barrier against pollution particles, with bioactive ingredients that have been scientifically proven to target pigmentation and oxidative stress while brightening and strengthening skin. It is the perfect gift to bless mom with this Mother's Day, a serum for her eternal youth.
Antipodes Skincare products are suited for all skin types, many of them made with natural ingredients full of anti-aging properties that keep the skin youthful. Some of these products are:
Worship Skin Defence Antioxidant Serum – $59.45
Made with New Zealand's biggest beauty secret, the revolutionary antioxidant Vinanza® Grape, this serum protects skin cells from the damage caused by environmental aggressors and pollutants and helps fortify skin from early ageing.
Avocado Pear Nourishing Night Cream – $67.80
Contains nutrient-rich avocado oil and manuka honey, which helps boost collagen while nourishing, replenishing and conditioning the skin. 
Saviour Skin Balm – $20.80
This balm makes a great addition to mom's handbag. Containing nature's richest oils with the power-packed antibacterial and anti-fungal healing properties of totara and tea tree. Perfect for all skin troubles, from cracked skin, chapped lips and even the relieve of sunburn.
The perfect skincare gifts for mom this Mother's Day can now be found in selected Guardian stores islandwide, and on Guardian Online.