Have you ever wonder how is space travel like? When is the first flight and how did we get into Space? What is NASA all about? 
Visit NASA – A Human Adventure at ArtScience Museum, Singapore this November! This is the largest space flight exhibition ever to be held in Singapore with more than 200 historically significant artefacts on display including items which have flown in space. Visitors can find out more about NASA and the extraordinary spacecrafts that it has developed.
Our Parenting World team brings you to explore the 5 galleries of the exhibition: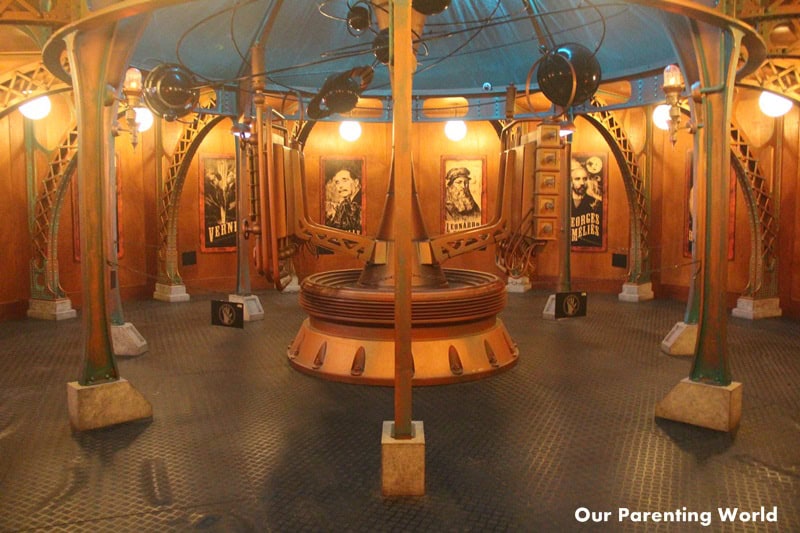 Gallery 1: The Dreamers
At this gallery, visitors can find out more about the famous individuals like Leonardo Da Vinci, Jules Verne, H.G. Wells, Chesley Bonestell, Robert McCall, and other famous artists, writers and others who have dreamt of space exploration and how they have committed their lives into working towards their dreams. 
Gallery 2: Go Fever
Visitors will take a historical journey to witness the rivalry between the United States and the Soviet Union in their Space race conquest. Both countries strived to be the firsts in space exploration. Take a closer look at some of the man-made objects to travel into space including a replica of Sputnik, the first satellite that was launched into space which marked the start of the space age.
The Pioneers gallery
Titan I rocket engine LR-87
Gallery 3: Pioneers
Look at the pioneers who have think ahead of time and making their dreams of space travel come true! Visitors can take a closer look and find out more about the various amazing technologies that go into making these space travel machines created by NASA scientists. 
Saturn V Moon Rocket, this 10-metre long model is the largest and most powerful launcher that has been used to send men to the Moon and back successfully.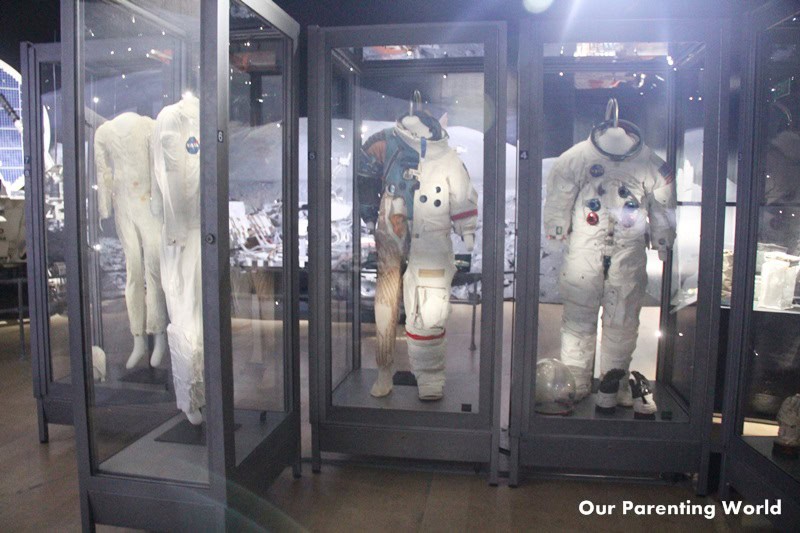 Various spacesuits worn by the astronauts
Gallery 4: Endurance
Find out how the astronauts survive in space, visitors will have the opportunity to view the spacesuits that were worn by the astronauts, what they eat and how they move around in space.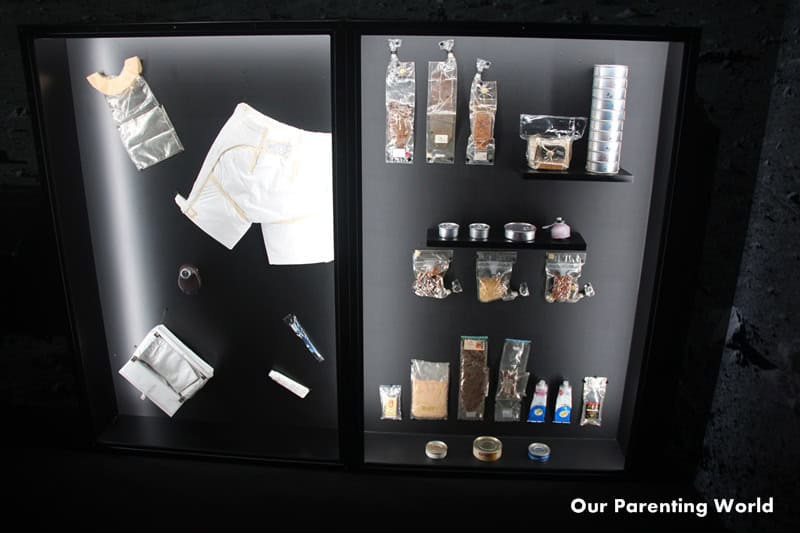 Food and necessities for the astronauts. 
Gallery 5: Innovation
Look at the innovation that has made space travel possible. Some of the highlights of the innovative spacecrafts include Apollo Command Module that carried the first humans to the Moon, Gemini capsule a versatile spacecraft that is designed to practise the Moon missions and many other innovative spacecrafts and equipments.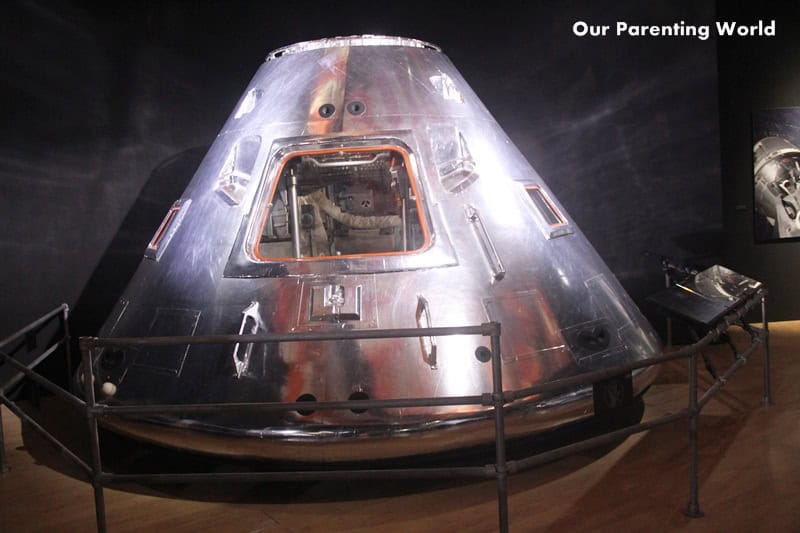 Apollo Command Module
Gemini spacecraft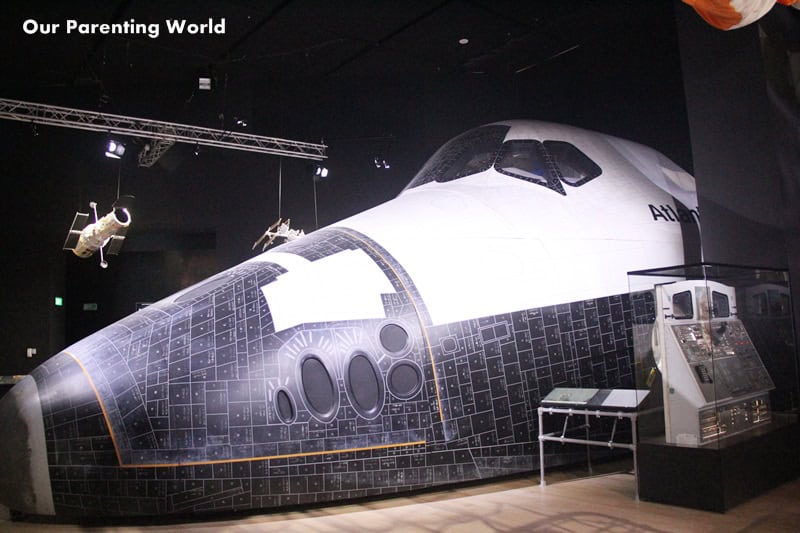 Climb up the space shuttle and take a look at the crew cabin on the flight deck.  
ArtScience Museum presents Indonesia Space Science Society by Venzha Christ invites visitors to come closer and listen to the sound of space which is based on the science of radio astronomy, radio waves from space. 
Dates: 19 November 2016 to 19 March 2017
For more information on the exhibition, please click HERE.
Update on 8 December 2016 – Sketch Christmas and Space Quest Workshops at ArtScience Museum!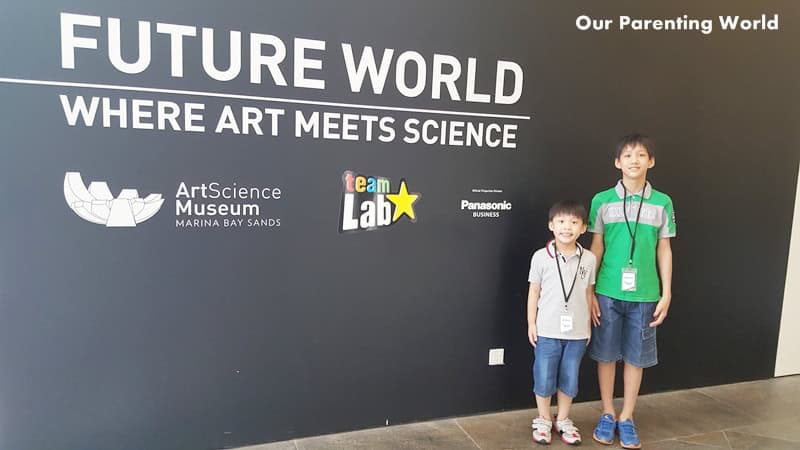 During the school holidays and in celebration of Christmas, Future World, the permanent exhibition at ArtScience Museum welcomes Santa Claus to Future World's with special festive installation, Sketch Christmas.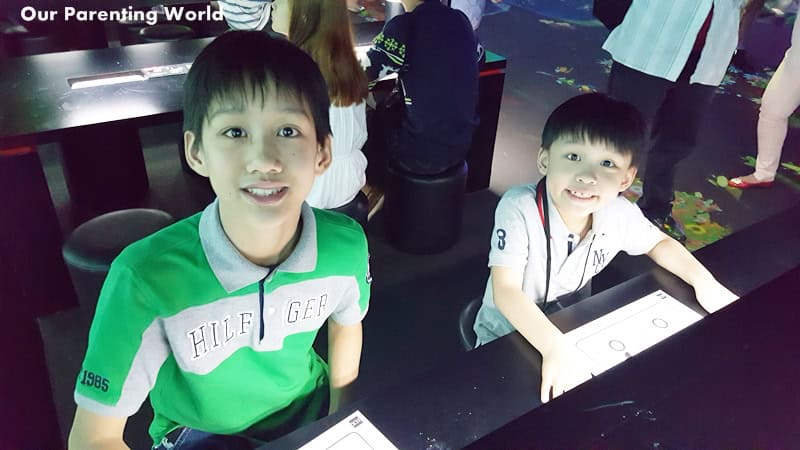 The boys love to visit Future World and with this new installation, they quickly get down to work on their colourings. They can't wait to see their work come to live!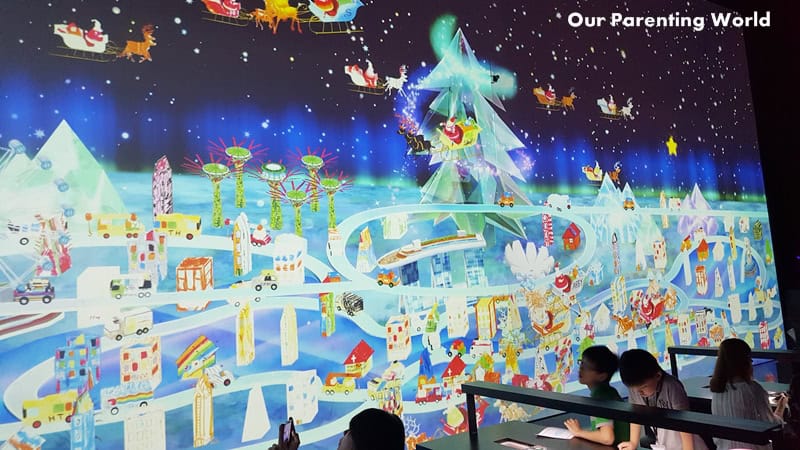 Visit Future World, Singapore's largest interactive digital playground to explore and be immersed in this stunning digital universe where 16 spectacular art installations are brought to life and evolve in real-time. This holiday season till 8 January 2017, you can participate in this new special festive installation 'Sketch Christmas', where you can colour Santa Claus and watch him come to life!
Read about Our Parenting World's earlier review of Future World at http://ourparentingworld.com/artscience-museum-presents-landmark-exhibition-future-world-where-art-meets-science/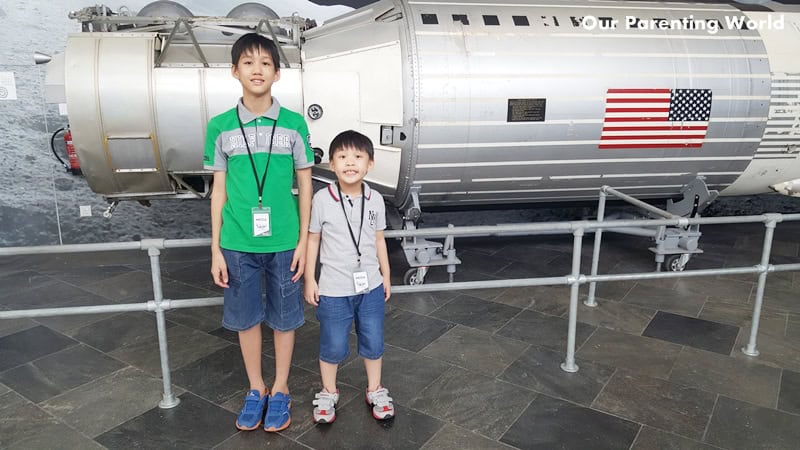 NASA – A Human Adventure, the latest and the largest space flight exhibition ever to be held in Singapore at ArtScience Museum from 19 November 2016 to 19 March 2017.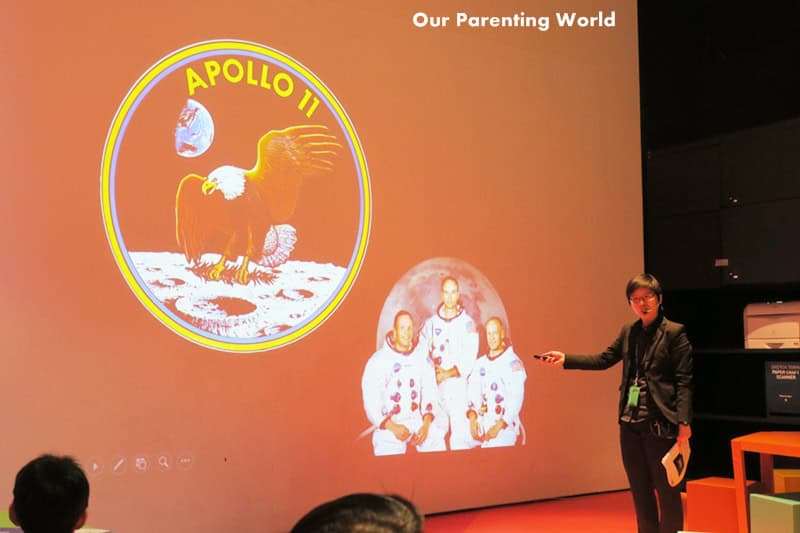 Faced the next challenge, astronauts constantly has to work under pressure to complete the task.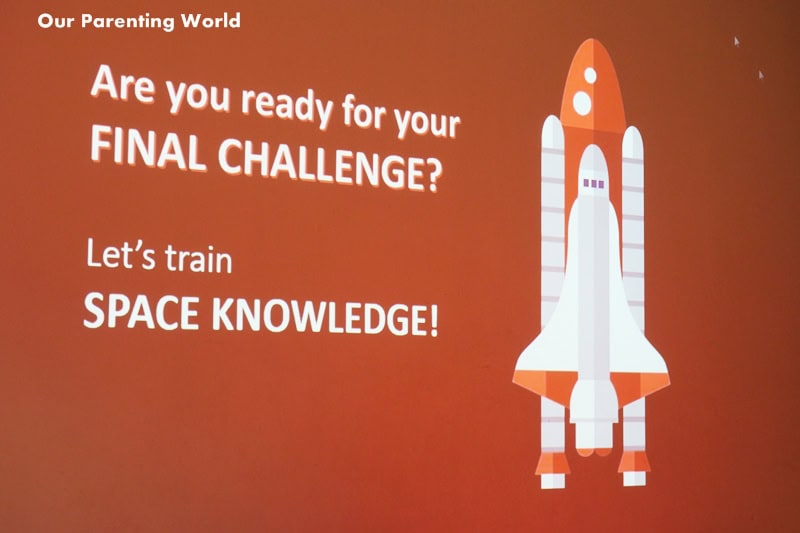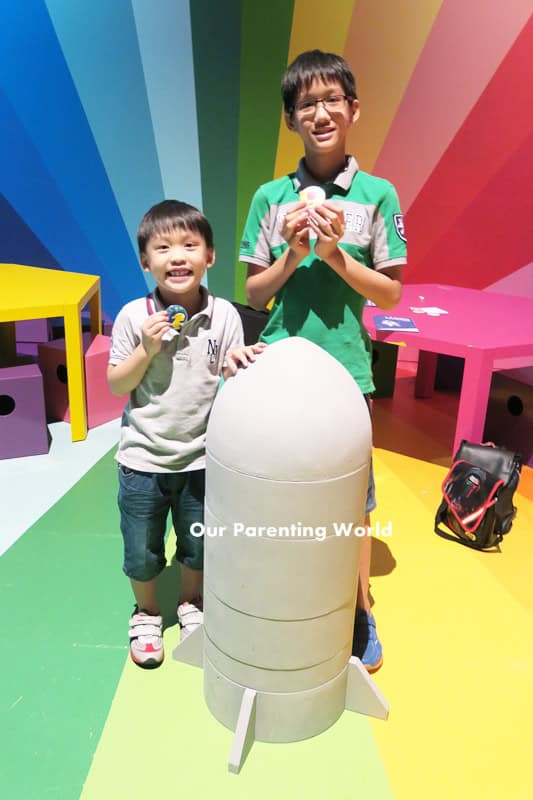 Assemble the space shuttle, congratulations, you have completed your mission! 
Space Quest Workshop
Family Fridays 2, 16 & 30 December | 4.30pm – 5.30pm
Venue: Rainbow Room, Basement 2
Get ready for your mission to outer space by completing a series of exciting and hands-on activities in this one hour workshop. Race against time and find out if your space agency has what it takes to launch a space mission.
$8 per participant. Up to 20 participants on a first-come, first-served basis. For more information, please click HERE.