As part of Science Centre Singapore's 40th Anniversary this year, it has launched Above and Beyond exhibition, the Ultimate Interactive Flight Exhibition that visitors can explore cutting-edge aviation concepts from 16 December 2017 to 8 April 2018. This exhibition at Science Centre Singapore will be showcased for the first time in Singapore and Southeast Asia.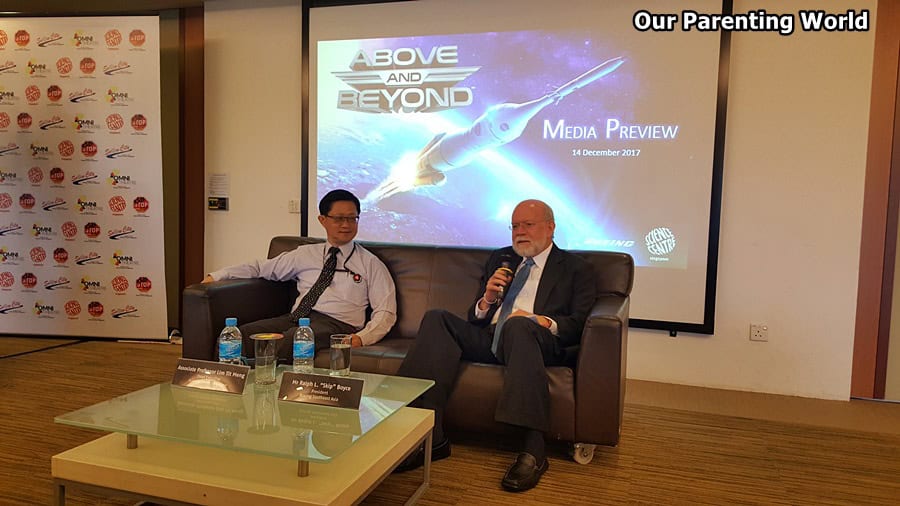 From Left – Associate Professor Lim Tit Meng, Chief Executive of Science Centre Singapore and Ralph L. "Skip" Boyce, President, Boeing Southeast Asia, at the media preview for Above and Beyond – The Ultimate Interactive Flight Exhibition. 
The latest exhibition aims to inspire young people to pursue careers in aerospace and create the opportunity to discover the immense impact global aerospace innovations have had on the world, from the earliest powered flights to the future of space exploration. Above and Beyond is produced by Evergreen Exhibitions in association with Boeing, in collaboration with NASA and the Smithsonian's National Air and Space Museum, to celebrate both the history and future of flight.
Associate Professor Lim Tit Meng, Chief Executive of Science Centre Singapore shared that "Space travel and exploration has always fascinated and inspired generations the world over. What we have achieved through the centuries is proof that we can indeed transcend limitations through multiple domains of Science, Technology, Engineering, and Mathematics (STEM). The Above and Beyond exhibition has successfully brought each one of these subjects to life and wraps up a full year of exciting programmes at Science Centre Singapore designed to celebrate the very best in STEM education in our 40th year. We want to thank corporate partners such as Boeing and the public for their support."
Visitors can look forward to this huge and interactive Flight Exhibition comprising of 5000-square-foot featuring five themed galleries – Up, Faster, Higher, Further and Smarter that define flight and space travel and bring to life the marvels of aerospace innovation through flight simulation, augmented reality, touch-tables, design and skill challenges, virtual reality and many more.
Here are some of the key highlights from this exciting aviation and aerospace exhibition as follows:
Digital Timeline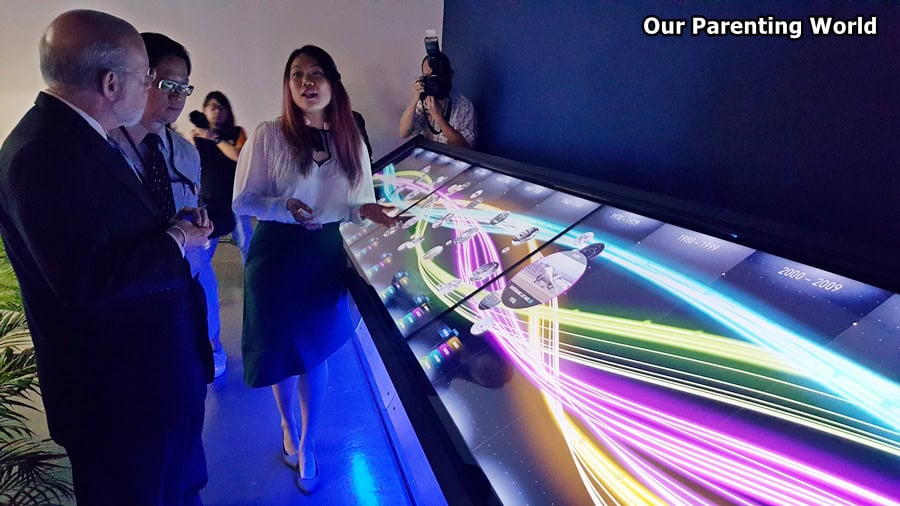 Understand how innovators and innovations have transformed the world through flight at this multilayered digital touchscreen timeline. 
Spread Your Wings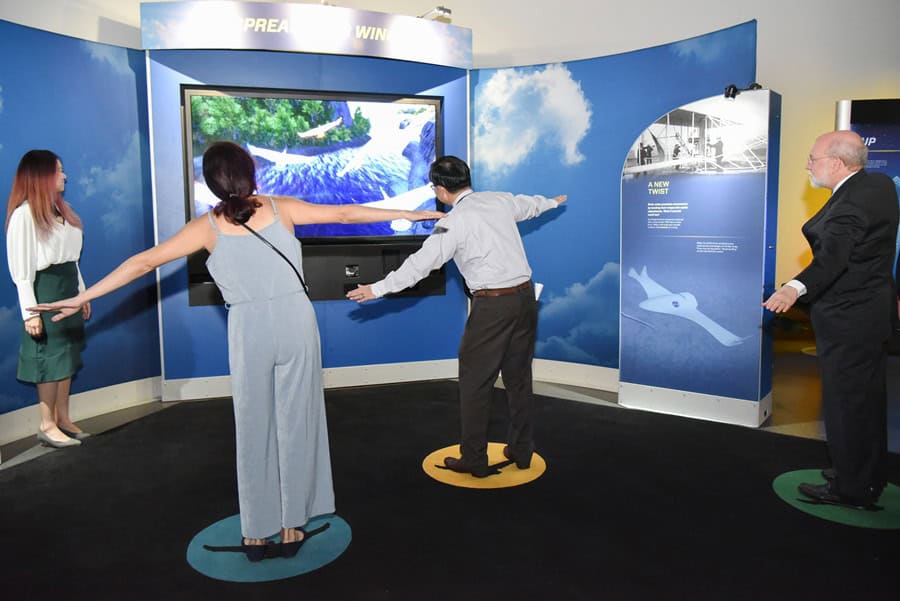 Spread Your Wings, an interactive exhibit at Above and Beyond that allows visitors to explore the forces of flight—lift, weight, thrust and drag—as they lean to steer, flap and angle their wings to fly. Photo Credit: Science Centre Singapore.
This is an unique activity that you can have a group flying experiences as birds. Transform into a virtual bird, learn to manoeuvre and fly like a bird. 
Future Aircraft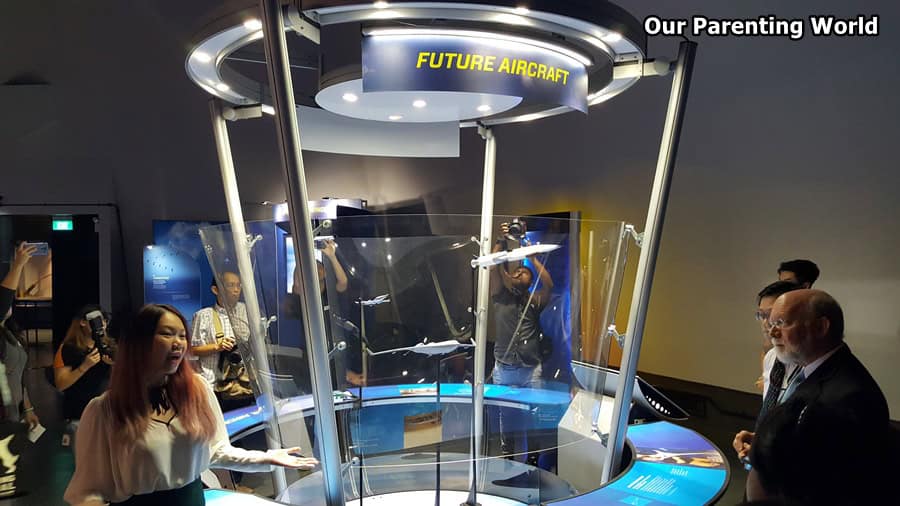 You can understand and explore further the various aircrafts of the future. 
Elevator to Space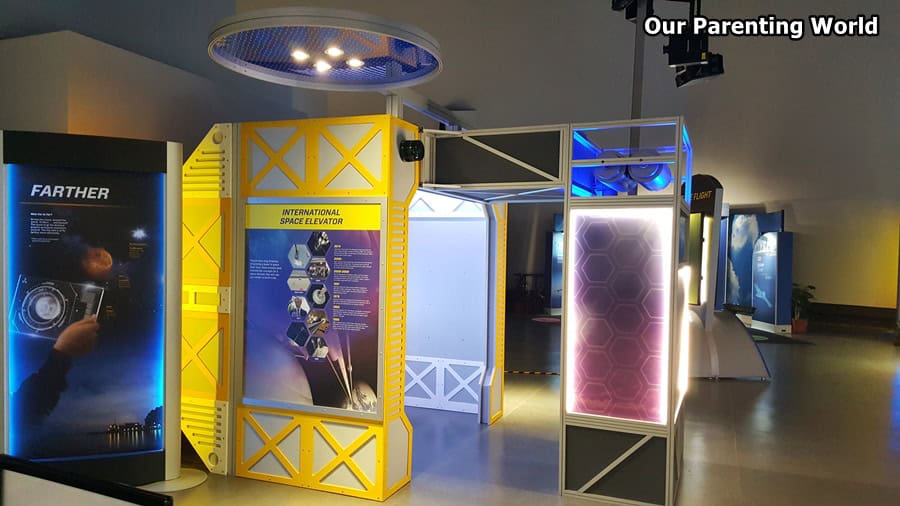 Step into the simulated space elevator of the future. It is fun to observe the ascent, breathtaking scenery, digital displays and a virtual tour guide describing the aircraft, spacecraft and natural phenomena visitors encounter along the way. 
Future Spacecraft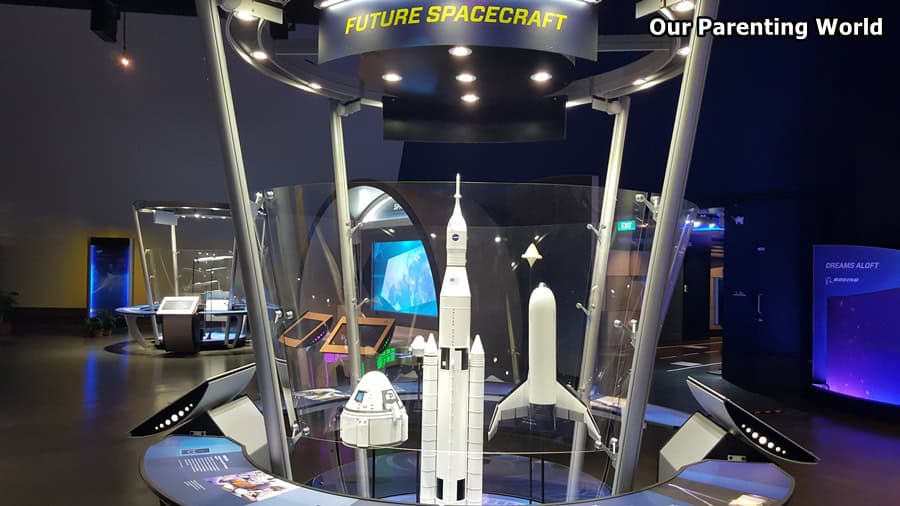 Here, you will get to observe and understand further the interesting concepts for the future of flight in space.
Roboflyers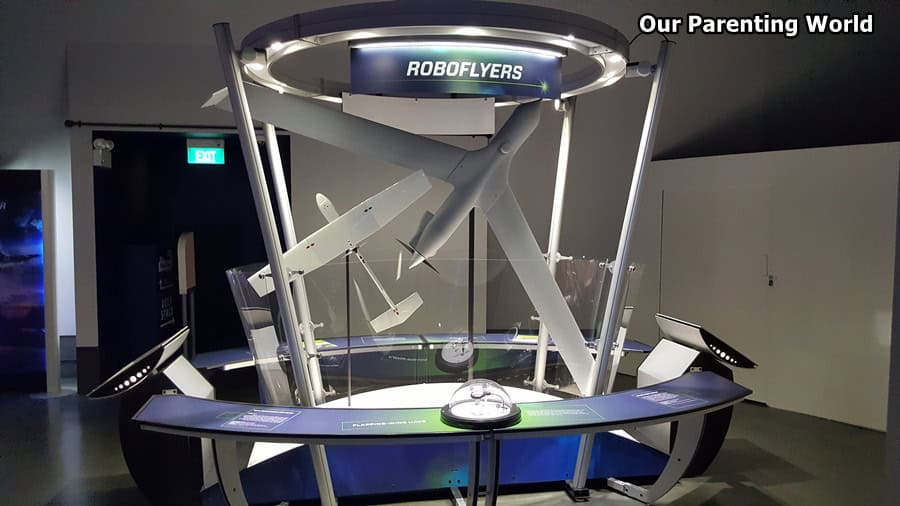 Experience and have a better understanding of the varied applications for Unmanned Aerial Vehicles (UAVs).
Full Throttle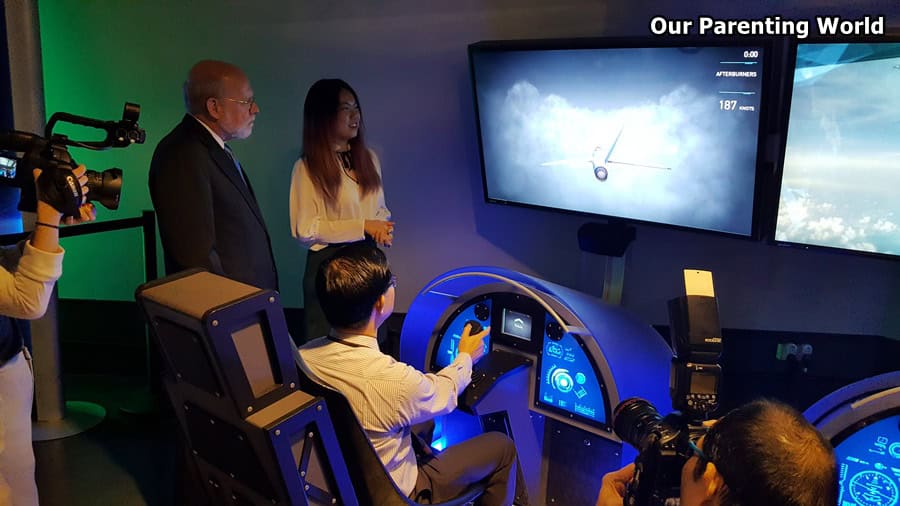 This must be one of the most popular activity stations where you can get to fly your own supersonic jet that you designed.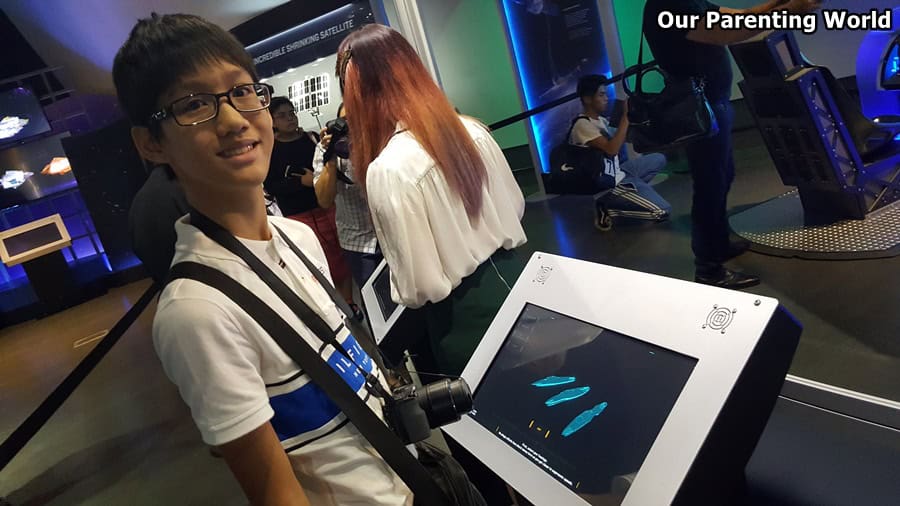 First you can design your own supersonic jet by choosing the various features like wings, engines and colour at the interactive terminals.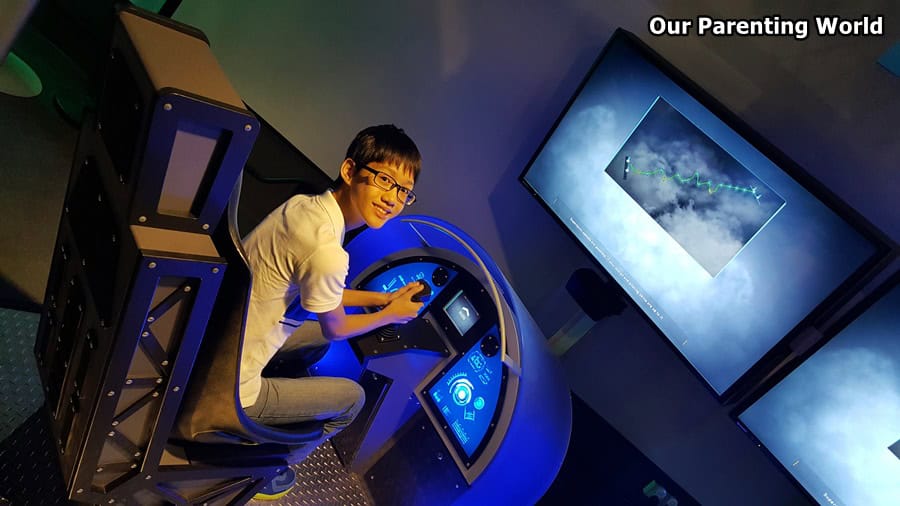 After designing your very own visual fighter jet, proceed to test fly and take a simulated elevator ride to space for a spectacular 360-degree view of Earth. You can also engage and race against other players in a high-speed flying competition.
Visit the Science Centre Singapore to explore and experience an immersive and interactive flight experience at Above and Beyond, the ultimate flight exhibition!
The exhibition is Free (*Admission to Science Centre Singapore applies)
Venue: Hall C, Science Centre Singapore, 15 Science Centre Road, Singapore 609081
Exhibition Dates: 16 December 2017 to 8 April 2018 
Note: From 2018, Science Centre Singapore will be closed every Monday
Operating Hours: 10am–6pm
Tel: 6425 2500
To find out more Science Centre Singapore, its exhibitions and more, please visit:
http://www.science.edu.sg/Pages/SCBNewHome.aspx