[email protected] 2018 will make a return for its 12th edition from 14 – 23 December! Organised by POPULAR, "Singapore's Largest Book and Stationery Fair" will bring you 130,000 sq. ft. of books, stationery, entertainment, Gadgets & IT products, titbits and more.
This year's theme is Awesome & More, and BookFest promises to be just that. The one-stop extravaganza will bring you the best bargains and the most exciting activities, with the gift of giving to boot!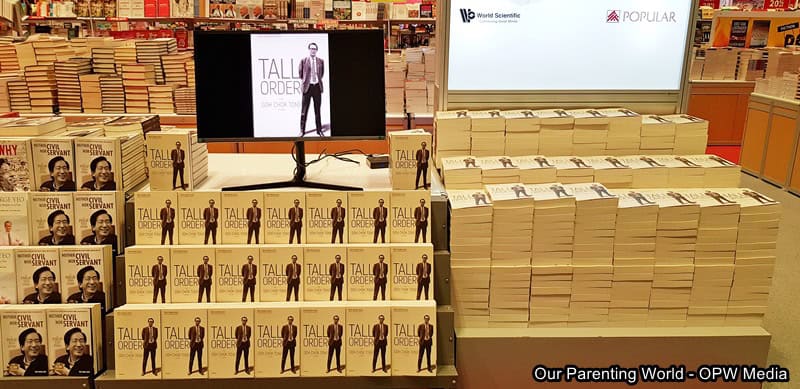 Read Books, Give Hope
Emeritus Senior Minister Goh Chok Tong will be making a special appearance on 22 December, Saturday, for his new book "Tall Order: The Goh Chok Tong Story" with the author, Mr Peh Shing Huei. Register now at www.bookfestsingapore.com to see ESM Goh in person and receive a limited gift and stand a chance to ask him a question or have him autograph your copy of the book. All royalties from the sale of the book will be donated to 2 charities that ESM Goh started: namely, EduGrow for Brighter Tomorrows for children from disadvantaged families, and the MediaCorp Enable Fund (MEF) to support the integration of special-needs Singaporeans into society and the workforce. Join us in this noble cause of building a kinder, gentler Singapore.
POPULAR will also be kickstarting a charity drive in collaboration with Dr Wong Seng Weng, Oncologist and Chairman of the Medical Board of the Singapore Medical Group. For every copy of Dr Wong's book "A Doctor's View Cancer – Knowledge and Treatment" (《医生论癌 症:认知及治疗》) sold, $7 will go to the Singapore Cancer Society in support of their cause to minimise Cancer and maximise lives through effective programmes. Dr Wong Seng Weng will be at BookFest to share more about the book and dispel myths and misconceptions of Cancer. This charity drive is launched in conjunction with POPULAR's 95th anniversary next year, as part of our efforts to give back to society.
Fans of Local Showbiz
Catch Mediacorp artistes Pierre Png, Bryan Wong, Ya Hui and Bonnie Loo who will be at BookFest to autograph Mediacorp's All Stars Calendar 2019. Fans must not miss this opportunity to get up-close and personal with their favourite stars.
Health Enthusiasts
Taiwanese author, 李一休 (Li Yi Xiu), will also be present to share tips on weight loss and even recipes that can help you eat healthier without sacrificing on taste. Want to break a sweat? The Live Workout Party with Amore Fitness will let you do just that!
Parents & Homemakers
The holidays are the best time to whip up a storm in the kitchen with the kids. Join us on 20 December for a series of Celebrity Chef Live Cooking Demonstrations to pick up some new dishes and sharpen your culinary prowess. You may also want to get a head start on the new school year with Educational Workshops where professionals share valuable insights that can help your children improve at school.
Children's Activities
The crowd-favourite Meet & Greet segment returns this year with a star-studded line-up of Bumblebee from Transformers, Pikachu and Kongsuni. They can also join the Geronimo Stilton Zumba Party and get their groove on. Colouring contests featuring Pokémon Adventures Sun & Moon, Mickey Mouse and Peppa Pig will let the kids flex their creative muscles and express their artistic side. Inspire your kids with the finals of the National Chinese Creative Reading Competition (NCCRC), National Malay Creative Reading Competition (NMCRC), POPULAR Spelling Challenge and the KORG Junior Piano Competition.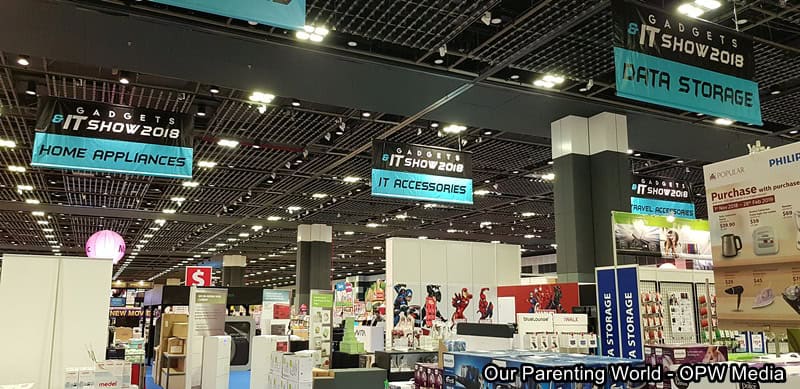 Exclusive Offerings
Following a successful run in 2017, the Gadgets & IT Show is returning with a plethora of tech accessories, consumer electronics and IT products at never-before prices. Be sure to check out the all-new Audio Pavilion (sound room), where the Creative's Super X-Fi Experience Zone will satisfy any audiophile's need for sound depth, detail and dimensionality. The latest SXFI AMP is a premium high-performance headphone amplifier in a dongle no larger than a finger that translates the distinct acoustics of an audio system into an almost identical breathtaking listening experience for headphones. Marvel fans will also delight in the exclusive M238 Marvel Collection Wireless Mouse designed by Logitech. Collect all four designs and receive a complimentary gift box worth $29. 
The Toys Neverland will also be making its debut at BookFest, showcasing a wide variety of the latest toys, educational games and more, ideal place to grab Christmas gifts for your loved ones. Crowd favourites like the Titbits Carnival and Back-to-School section will also return once more!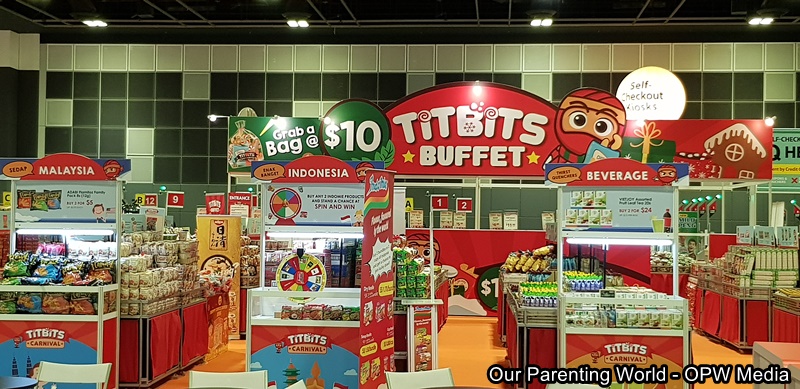 Titbits Fans, there is a wide variety of snacks available at the bookfest, there is also a $10 Titbits Buffet where you can fill up the bag with the snack items from the wagons.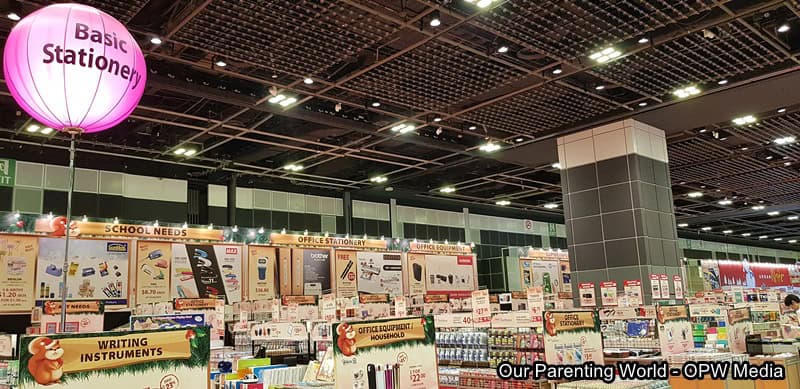 Bargain Hunter
To bolster the joy of the festive season, BookFest will be dishing out exclusive bargains all around. Check against your Christmas shopping list with our $10 Christmas gifts or stock up on some yummy treats with the Titbits Buffet at Titbits Carnival. Spend $120 in a single receipt and receive more than $60 worth of vouchers. You'll even stand a chance to win up to $10,000 worth of gold at the Awesome Grand Draw on the last day of BookFest! Pay with our preferred cards for an additional $5 CASH voucher!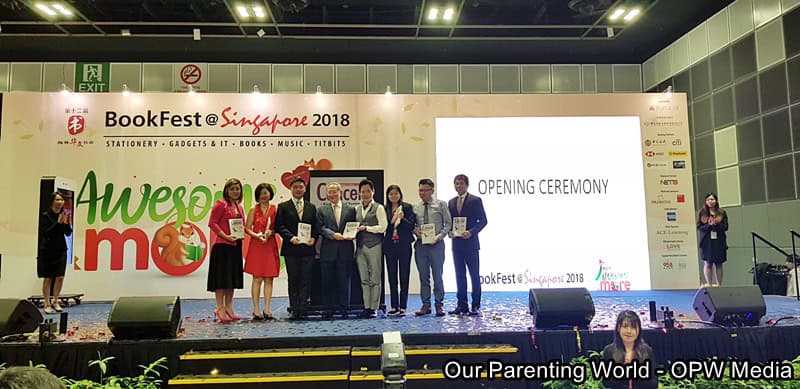 Stay updated with POPULAR on the latest news and programme line-up for [email protected] 2018. Please visit the following:
Website: www.bookfestsingapore.com
Like and follow its Facebook page at www.facebook.com/bookfestsingapore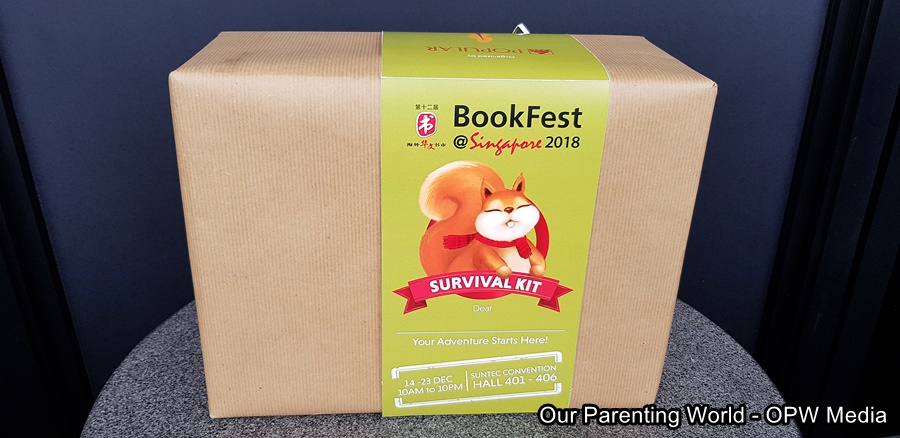 Thank you POPULAR Bookstore for the useful survival kit! We will be getting ready for school in 2019! Come and visit [email protected] 2018 from today to 23 December at Suntec Singapore to get your bargain deals,  stationery, books and more! 
To find out more about [email protected] 2018, please visit http://www.bookfestsingapore.com/