Known for its artistically and meticulously crafted cheesecakes, homegrown brand Cat & the Fiddle has a stellar collection of perennial classics and unique Asian-inspired flavours. Cat & the Fiddle's cheesecakes are made for every occasion, celebration and treat-me moment. To celebrate Singapore's National Day, the outlets and online store will present two new variants, Hazelnut Chocolate and Biscoff cheesecakes.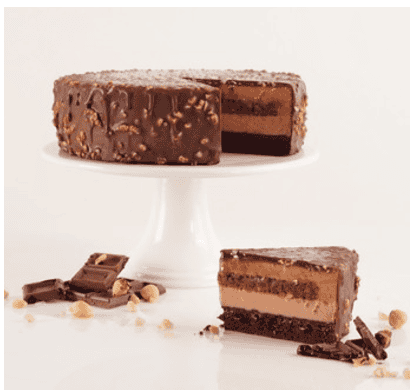 Newly launched Hazelnut Chocolate cheesecake by Cat & the Fiddle.
Hop on a gastronomic journey with Cat & the Fiddle's limited-edition, Hazelnut Chocolate cheesecake, a Nut-Cho Fantasy, an alluring treat for those who adore anything chocolate, with a surprise waiting at every layer. Taste buds will be tantalised by generous chocolate mousse, and hazelnut mousse, all made with premium quality cream cheese, paired with the delicately light and fluffy chocolate sponge. The crispy feuilletine presents a twist to the overall texture of the dessert, for a perfectly balanced cheesecake. The luscious rocher glaze that blankets the cake is a crucial finishing touch, bringing all the layers together.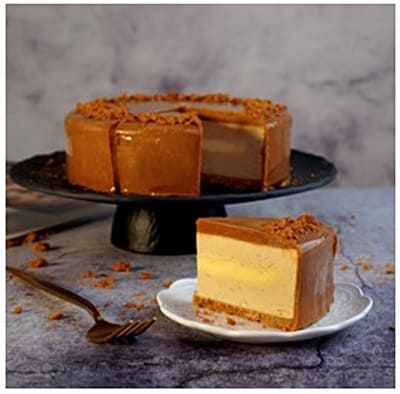 The brand new Biscoff cheesecake by Cat & the Fiddle

.
Adding to the list of innovative cheesecake offerings is the brand new Biscoff cheesecake. This Spe-CATular Spread casts a spotlight on its generously filled non-baked Biscoff cream cheese mousse wrapped around a layer of classic vanilla sponge. The foundation of this cake is lined with the deliciously comforting butter biscuit base, and generously glazed with Biscoff spread. Every mouthful will be accompanied by crunch from the Biscoff biscuit crumbs sprinkled on the cake. This limited-edition flavour is truly a light yet hearty treat for any occasion, or as a nice dessert to complete each meal.  
Cake Toppers for Every Occasion and Celebration 
On holidays where family and friends get together, or when a celebration is called for a special someone, present the cake with a special touch by decorating the cheesecakes with Cat & the Fiddle's newly launched cake toppers. Bring more joy to the season with cake toppers for National Day, Chinese New Year or the Hari Raya festivities among many others, or for birthdays, Valentine's Day and farewells. The possibilities are endless and it is a simple way to spruce up these beautiful cakes. 
Committed to pushing the boundaries for creative and innovative products through the symphony of the finest ingredients with designing edible masterpieces, Cat & the Fiddle encourages cheesecake lovers to not only relish in the flavours, but to also appreciate the artistry that lies within each bake, accompanied by their Cryogenic Freezing technology, a method that retains the moisture and freshness of baked gourmet cheesecakes and to preserve its taste. A taste just like it is fresh from the oven.
The Hazelnut Chocolate, and Biscoff cheesecakes are limited-time specials and are Halal-certified. Available from now until 31 August 2023, visit the nearest Cat & the Fiddle retail store to treat yourself with a slice of happiness, or a generous whole cake to enjoy with family, friends, and colleagues. Each slice retails at S$7.90, and S$58.90 for a 7-inch whole cake that can be cut up to 10 hearty slices. 
For more information on Cat & the Fiddle and its current promotions, please visit the following official webpage of social media accounts:
Official website: www.catandthefiddle.com
Instagram: www.instagram.com/catandthefiddlecakes
TikTok: www.tiktok.com/@catandthefiddlecakes
Facebook: www.facebook.com/catthefiddle
Hashtags: #catandthefiddle #catandthefiddleSG #NutChoFantasy #SpeCATularSpread 
All images credit to Cat & the Fiddle