BreadTalk, award-winning homegrown bakery from Singapore, is celebrating its 23rd anniversary this July! Since its modest start in 2000, BreadTalk has charmed both hearts and taste buds with its varied and innovative selection of baked goods. Throughout the years, the company has remained dedicated to consistently providing exceptional quality and value, while refining the art of baking to create products that bring joy to its customers.
In celebration of this momentous occasion, BreadTalk is introducing a collection of special anniversary creations, enticing promotions, and merchandise, including an adorable limited-edition Song Song Plushie.
All Celebrating 23 Years products, merchandise and promotions will be available at BreadTalk outlets island-wide, from 1 to 31 July.
EXCLUSIVE 23RD ANNIVERSARY LINE-UP
As part of its birthday celebrations, BreadTalk's stellar team of pastry chefs has skillfully created an extensive range of delicious new baked goods, alongside beloved classics that are sure to please any palate. With such a diverse array of offerings, there is bound to be at least one, if not more, delectable creations that will tantalise taste buds!
BreadTalk is introducing two new European-style breads to its lineup: the nutritious Flaxseed Bread ($1.60) and the delightful Cocoa Chip Bread ($1.60), both adorned with golden flaxseeds and chocolate chips. From 1 to 16 July, customers can enjoy these delectable creations at a special price of just $1 each (original price $1.60).
Indulge in three heavenly cakes for the birthday celebration! Treat yourself to the soft and delicate Angel Cake ($1.80), featuring layers of vanilla and chocolate chiffon with velvety buttercream. Enjoy the traditional Banana Cake ($1.80) with rich buttercream between moist banana cake layers, or savor the Chocolate Light Cheesecake ($12.80), a cacao-infused variation of the popular Japanese cheesecake. Grab these delightful cheesecakes for only $10 each (original price $12.80).
In addition to their signature flavours like Chantilly Box ($11.80) and Dark Forest Gateau Box ($11.80), BreadTalk has introduced Kopimisu Box ($11.80) to their collection of Box Cakes. This unique twist on tiramisu incorporates the aromatic essence of freshly brewed Nanyang kopi. Customers can enjoy a promotional price of $16 for two box cakes (original price $11.80 each).
Experience the ultimate tea time indulgence with Thye Moh Chan, a renowned Teochew bakery known for its 80 years of expertise in crafting baked goods. Delight in the Thye Moh Chan Gula Melaka Pineapple Pastry (5pcs) ($12), a buttery pastry filled with a delightful combination of caramelised gula melaka and tangy grated pineapple. Pair it with the Thye Moh Chan Walnut Cookie (6pcs) ($9.80), featuring a crunchy texture and nutty flavor from walnuts and white sesame seeds. These irresistible treats can be enjoyed at a special price of $7.80 per box with any purchase.
ANNIVERSARY-EXCLUSIVE PROMOTIONS
Fans of BreadTalk can also ignite their love for bread with unbeatable promotions throughout the month of July!
BreadTalk's iconic Flosss 松松, featuring a fluffy topping of savoury pork floss, has been a beloved staple since 2000, drawing inspiration from the nostalgic childhood favorite of pork floss porridge. With immense popularity, these savory buns were selling at a rate of one every 10 seconds. From 25 to 31 July, customers can enjoy a special offer of $10 for 6 buns on the bestselling Flosss and Fire Flosss range.
Be spoilt for choice with an irresistible 1 for 1 promotion for the Palmier French Pastry ($8), Earl Grey Palmier French Pastry ($10.80) – a butterfly-shaped flaky and buttery pastry; and White Chocolate Sandwich Cookie ($10.80), a delightful white chocolate treat for lovers of Japanese confectionary.
Other captivating offers include:
1. Chiffon Cakes at $3.50 each (U.P. $4.50); choice of Gula Melaka and Choc Chip (1 to 8 July)
2. Marble Buns (5pcs/pkt) at 2 for $5; choice of Chocolate or Kaya (1 to 16 July)
3. Two Chiffon Cakes for $8 (U.P. $9); choice of Gula Melaka and Choc Chip (9 to 31 July)
From 1-31 July
1. Steam Cakes at 3 for $4
• Choice of Marble Steam Cake, Orange Steam Cake, Strawberry Steam Cake, Angel Cake, and Banana Cake.
2. Muffins for $1 each
• Choice of Chocolate, Raisins, and Blueberry
3. Assorted puddings at 3 for $9
• Choice of Caramel Pudding, Dark Chocolate Pudding, and Mango Pudding
4. 2 bottles of beverages for $3
• Choice of Oatside (Original, Chocolate and Coffee) and Ito En (Jujitsu Yasai and Ichinichibun Yasai)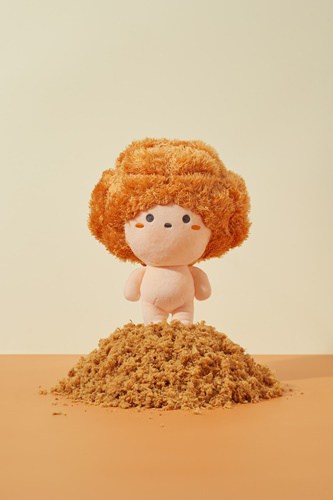 LIMITED-EDITION ANNIVERSARY MERCHANDISE
Too cute to resist, limited quantities of BreadTalk's adorable mascot Song Song in plushie form is available for sale at all BreadTalk outlets from mid-July!
In collaboration with Funclaw, customers can also seize the exhilarating opportunity and have a go at catching their very own adorable and coveted mini Song Song plushie at 19 BreadTalk Funclaw outlets*!. This charming, cuddly toy with its iconic 'floss' hairstyle also comes with a tag for discounts on selected cakes and cookies to be redeemed from 1 July to 31 December. In addition, stand a chance to win $100 BreadTalk vouchers and 188 Funclaw tokens when you participate in their social media contest and giveaway in the month of July!
*Note: The 19 BreadTalk Funclaw outlets are: Bedok Mall, Plaza Singapura, Waterway Point, Jurong Point, Compass One, Seletar Mall, West Mall, Hillion Mall, Bugis Junction, Bugis Plus, White Sands, Paya Lebar Quarter, Jewel Changi Airport, Causeway Point, BreadTalk IHQ, Northpoint City, Takashimaya Square, AMK Hub and 18 Taiseng. Limited quantities, while stocks last.
SNAP A PIC AND WIN!
BreadTalk invites all customers to take a photo with the Song Song Mascot that can be found at 13 selected outlets to stand a chance to win $50 cash vouchers. Simply post the picture on Instagram, tag @breadtalksg and include the hashtag #Celebrating23!
The selected outlets include Vivocity, Westgate, Causeway Point, BreadTalk IHQ, Junction 8, Toa Payoh, Northpoint City, Novena Square, NEX, Tampines Mall, Chinatown Point, Jurong Point and Paya Lebar Quarter.
OCBC COLLABORATION
BreadTalk is also collaborating with OCBC Bank, where customers can enjoy $2 off their purchases with a minimum spend of $15 when they pay with any OCBC Credit or Debit Card, or Scan & Pay via the OCBC Digital app, on weekends from 1 to 31 July 2023. Limited redemptions, while stocks last.
To find out more about BreadTalk, please visit the following:
Website: www.breadtalk.com.sg
E-Store: www.breadtalk.com.sg/shop
Facebook: www.facebook.com/breadtalksingapore/
Instagram: @breadtalksg
Hashtag #Celebrating23