Sold out in 2009 and 2010, BREAK OUT, the K-Dance Extreme Comedy is coming back with a brand new production! BREAK OUT guarantees an even more pulsating, side splitting, exhilarating performance with new stage hologram technology. Beside new extreme break-dancing moves, the new show will feature more powerful trendy dance moves from urban dance to K-pop idol dance, and of course peppered with hilarious comedic moments!
BREAK OUT new show premieres at the MES Theatre at Mediacorp from 27 to 29 April 2018. To find out more and to purchase the tickets at VizPro, please visit https://www.vizpro.sg/en/break-out-2018—k-dance-extreme-comedy-9415652
Exclusive Interview with Cara Han
Our Parenting World (OPW) team is pleased to be able to interview Cara Han (CH) aka Han, Kyung-Ah, CEO, Show & Arts Inc. & Executive Producer to find out more about Break Out 2018! 
1. Can you share with us more about your company, Show & Arts Inc and the shows produced?
(CH): Show & Arts Inc., founded in 2007 with the main purpose of building up the global brand power of Korean performing arts works, is a content business company that produce quality production and general managing for international stage productions through our network in Korea as well as foreign artists, presenters, organizers, festivals and so on.
From Comic Martial Arts Performance <Jump>, Extreme Dance Comedy <Break Out>, <The Puppet City> and Korean Traditional Music Ensemble <Baramgot> and Comtemporary dance <Ahn, Ae-Soon Company>, Show & Arts Inc. has established its brand in about 87 countries and 160 cities in the overseas market including Edinburgh Fringe Festival, West End and Off-Broadway.
2. Having toured and performed in about 90 Countries around the world including Singapore, how do you feel about coming back to Singapore to perform in 2018?
(CH): I am elated as Break Out is back again after 10 years! Singapore is the first international stop that this new version of Break Out will be making hence it is especially meaningful as Singapore has always been very supportive of Korean non-verbal shows.
3. Can you tell us more about Break Out?
(CH): Break Out is a performance with a well-written and interesting story line and character similar to JUMP. It revolves around 5 lovely prisoners and their journey towards freedom. Break Out consists of Slap stick comedy and K-pop dance such as B-boy, Urban Dance and many more.
4. What can audience in Singapore expect from the coming show, Break Out?
(CH): Break Out will definitely grasp the attention of audiences with its powerful K-pop dance and hilarious slapstick comedy. Perform by the best dancers in Korea, audiences will be so immersed by the jaw-dropping dance moves that they will lose track of time! Also, the new production will feature hologram technology and it will be very exciting!
5. Please share with us more about your cast in Break Out?
(CH): We have a wide range of talents from k-pop dancers, B-boy dancers, poppin' dancers, Urban dancers and Beat Boxers. Not only are they talented, but attractive and pleasant as well!
6. The show is intense and having to do extreme break-dancing moves and more, how do you and your cast prepare for the shows? What are the difficulties involved?
(CH): The cast of Break Out must perform well not just in terms of the different dance genre. The performers casted are top B-boys that won auditions with several of our competitors.
7. How would you describe your role as a producer?
(CH): As the producer of the show, it is important that I keep up with the trend in the market and source for unique materials and casting that are suitable for this show.
8. What are some of the challenges that you faced as a producer and how do you overcome them?
(CH): Being the producer means being the representative of the entire company, and also the one responsible of the show from the start to finish. In my point of view, it is important to seek new business opportunities that are of low risk and high returns. When faced with difficult situations, it is important that I do what is best and beneficial for the entire company. Relationship is what I value most while working in this industry as having good relationship with the people around you will help to tide through any difficulties.
9. Do you have any advice to someone who aspires to be a producer? What are some of the key elements to be a successful show producer?
(CH): I believe that those with the power to succeed are the ones with dreams. Creating and developing ideas that are original and new is key. As we interact with people most of the time during our job, it is important that we have good relationship with the people around us. Lastly, it is to believe in your own abilities to succeed.
10. Lastly, do you have anything you would like to add on and share with our readers about the coming show, BREAK OUT in Singapore!
(CH): Hello… Singapore audiences! Break Out is coming to Singapore again after 10 years in April 2018.
If you saw the Break Out performance 10 years ago, you will be more impressed with this one. Get really to be wow-ed by the magnificent performance of our performers!
Please wait a little as we will be right back to capture your hearts. Thank you for all the love!
OPW: Thank you Cara Han for taking our interview!
Good News! Giveaway Alert! 
Thanks to Mediacorp VizPro, we are giving away 2 pairs of tickets to 2 lucky winners to catch the upcoming BREAK OUT 2018 K-Dance Extreme Comedy at MES Theatre at MediaCorp on 27 April, 8pm.
To WIN the tickets, please go to Our Parenting World's Facebook Page to participate at https://bit.ly/2S5DNjc
Giveaway closed and winners have been notified, please go to Our Parenting World's Facebook Page Giveaway post for winners' announcement.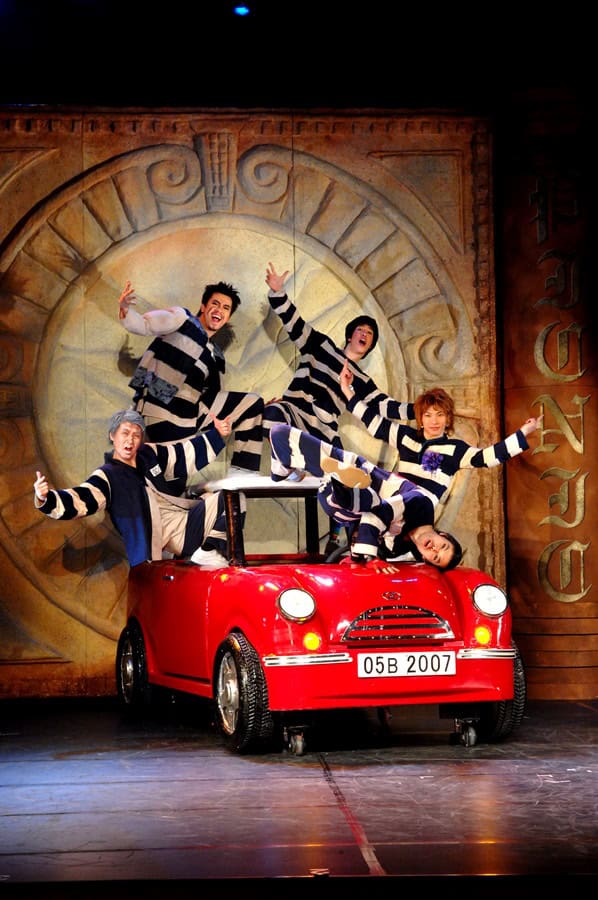 Break Out features a cast of top quality performers which includes some of Korea's award-winning and leading B-Boys, BREAK OUT tells the tale of a prison breakout with the comical fugitives finding temporary shelter at a convent.  Through their quest for freedom, the lovable characters evolve, becoming better individuals. 
BREAK OUT was one of the first non-verbal shows to feature in Singapore and that helped steamroll a new brand new trend of Korean non-verbal show. Incidentally, the new production of BREAK OUT will debut during the Winter Olympics Festival as part of the Pyeongchang Winter Olympics 2018.
BREAK OUT is a show created by Yegam and Sevensense Inc of Korea. Established in 2003 and based in Seoul, Korea, Yegam and Sevensense Inc is one of the first production companies specializing in Comic Martial Arts Performance in Asia, designed to appeal to people of all ages and international cultures. Their current longest running show is JUMP, the martial arts comedy.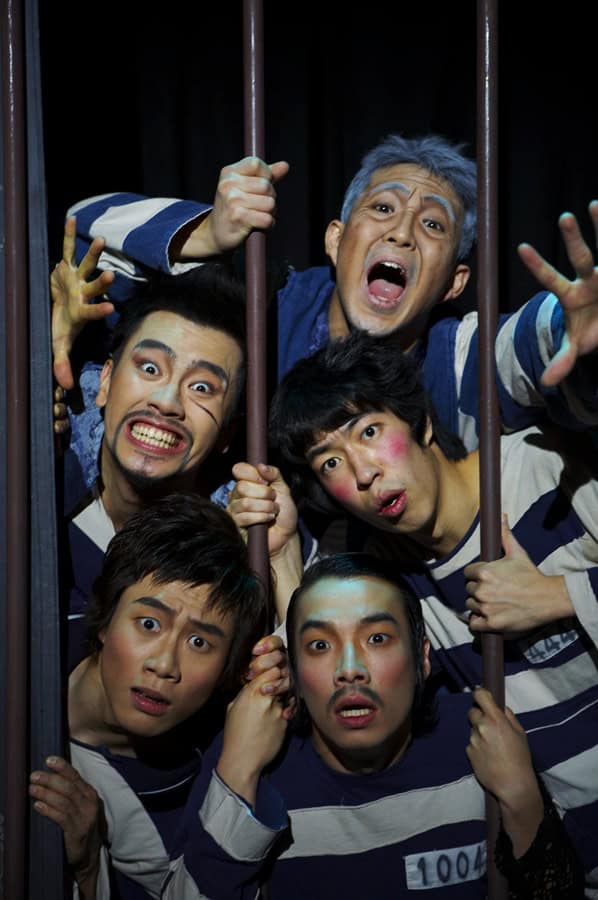 For a limited run only, get your tickets now and get ready to Break Out!
BREAK OUT 2018 K-Dance Extreme Comedy
Show Dates and Time:
Friday, 27 – Sunday, 29 April 2018
Friday: 8pm
Saturday: 2pm & 8pm
Sunday: 3pm
Venue
MES Theatre at Mediacorp, 1 Stars Avenue, Singapore 138507 
To find out more and to purchase the tickets at VizPro, please visit 
https://www.vizpro.sg/en/break-out-2018—k-dance-extreme-comedy-9415652
To purchase the tickets at Sistic, please visit 
https://www.sistic.com.sg/events/cbreak0418
Terms and Conditions 
Entry into the giveaway contest will be deemed as acceptance of these terms and conditions. The rules of the giveaway contest and how to enter are as follows:
1) The prize is as stated, subject to change and fulfillment by the sponsors. Winners are not allowed to change the prizes. The prize will be non-transferable, non-refundable and non-exchangeable for other products/dates/times. The sponsors reserve the right to amend the giveaway contest, substitute any prize or with another of equivalent value without giving notice.
2) All participants have the opportunity to win as long as you have completed and fulfilled all the steps/requirements specified on the giveaway contest. Please make sure your likes and shares are set to public for verification purposes. Incomplete entries and fake accounts will be disqualified at the discretion of the organisers.
3) Winners of past giveaways in the last one month will not qualify for this giveaway, please wait till after one month from the date that you have won to participate in the current giveaways. 
4) Giveaway contest is open to all Singapore residents with a valid Singapore mailing address
5) The organiser (ourparentingworld.com) is not responsible for inaccurate prize details supplied to any entrant by any third party connected with the giveaway contest and by the sponsors.
6) Winners will be notified by email /Facebook/Instagram after the contest has ended. If the winner cannot be contacted or do not claim the prize, we reserve the right to withdraw the prize from the winner and or pick a replacement winner. 
7) The organiser reserves the right to cancel the contest if circumstances arise outside of its control.
8) The sponsor's and the organiser's decision in respect of all matters to do with the giveaway contest will be final and no correspondence will be entered into.
9) Other terms & conditions apply.