The much-awaited Brickman® Wonders of the World – LEGO® Brick Exhibition Singapore built using over 1.4 million LEGO® bricks weighing more than 1.4 tonnes, has opened at Science Centre Singapore as part of the Centre's 45th anniversary celebrations!
This travelling exhibition has completed 11 successful runs and the Singapore edition will feature more than 50 jaw-dropping models of the world's iconic monuments.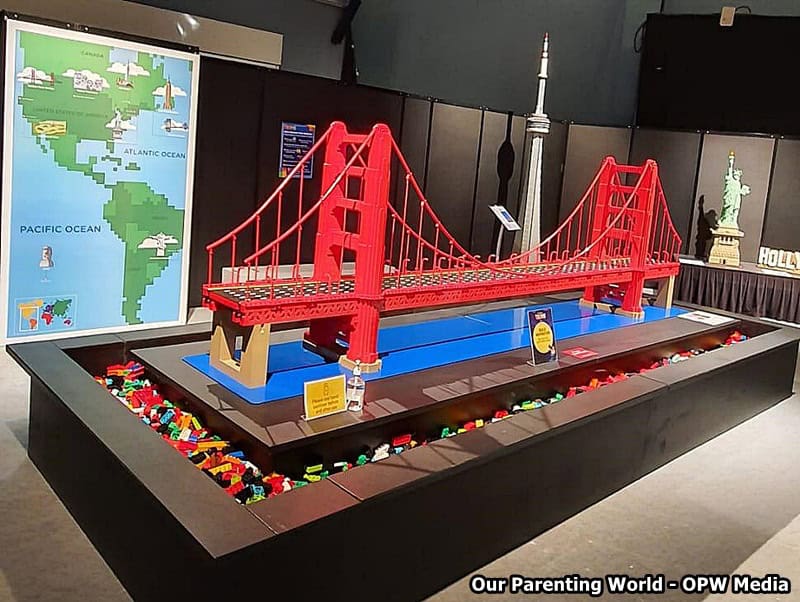 The exhibition is organised by Apollo Entertainment Media, get ready for a tour around the world as you walk through history exploring 50 large-scale models of landmarks from around the world including the ginormous 'Tokyo Subway Map' and 'Mona Lisa', the magnificent 'Great Barrier Reef' and 'Golden Gate Bridge', the intricate 'RHS Titanic' and 'Great Wall of China', and everything in between. Of course, it wouldn't be an exhibition of the World's Wonders without Singapore's very own 'Merlion'!
Since many families cannot travel the world, we have decided to bring Wonders of the World to you instead," said John Paul Chen, Chief Executive Officer of Apollo Entertainment Media. Ryan McNaught, one of only 22 LEGO® Certified Professionals in the world and Managing Director of The Brickman, emphasized that "Nothing like this has ever been seen in Singapore before. Every model is custom built and packed full of fun details to educate, entertain and inspire LEGO® fans, young and old! I am so excited to be able to bring this exhibition to Singapore and can't wait to see what visitors create at the exhibition!"
This exhibition took Ryan McNaught and his team of skilled LEGO® brick artists and craftspeople close to 5,000 meticulous hours to design and build these displays which amount to a staggering 205 days to be precise!
Associate Professor Lim Tit Meng, Chief Executive of Science Centre Board shared that "For generations, LEGO® has been a popular educational game for children and adults. The colourful bricks as building blocks allow for endless construction that stimulate imagination, creativity, and learning through play. Such edutaining engagement is what Science Centre Singapore strives to promote and embrace. As the Centre turns 45 this December, we are extremely pleased to launch the Brickman® Wonders of the World – LEGO® Brick Exhibition as the first of the many new and exciting experiences in the pipeline this year. The LEGO® Brick Exhibition aligns strongly with our efforts to ignite curiosity through play-based learning and to explore the world where science, arts and engineering merge. Just like the LEGO® bricks used as an artistic medium to recreate some of the engineering marvels from around the world, we bring STEM to life in fun ways."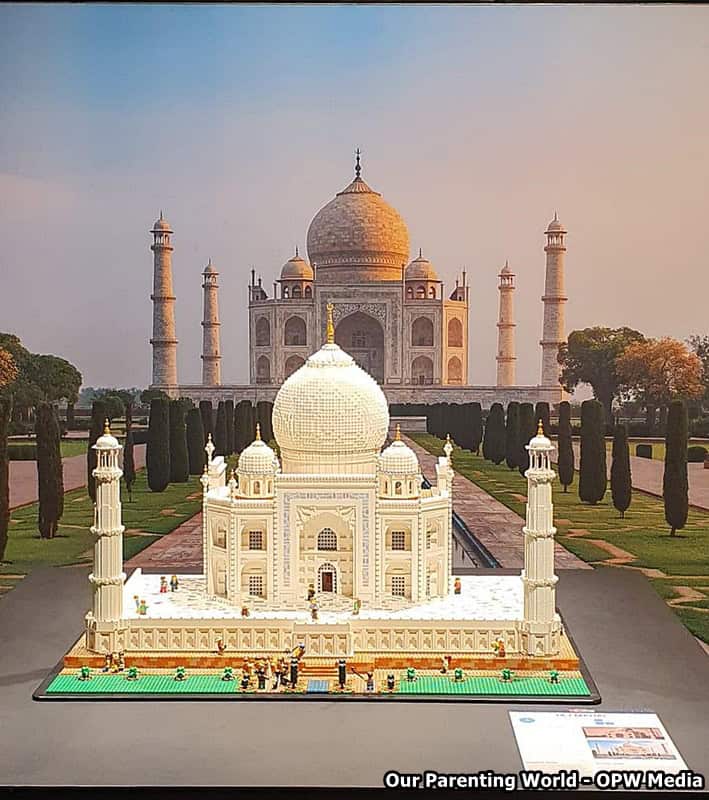 The showcase includes some world-famous landmarks such as the 'Great Pyramid of Giza', 'Leaning Tower of Pisa', 'Taj Mahal', 'Mount Rushmore National Monument', 'Arc De Triomphe', 'St Basil the Blessed Church', 'Himeji Castle', 'Ryugyong Hotel' and many more – allowing guests to embark on a trip with no passport required!
Weichun Liu, Co-founder of KKday highlighted that "With COVID-19 pandemic greatly impacting the travel industry, we would like to bring fans and friends of LEGO® to re-live travel through exhibits of world-famous landmarks, merging the love for travel and LEGO® to provide an engaging experience for all." 
There has never been a better time to experience these wonders in the comfort and safety of our 'Home'.
John Paul Chen, Chief Executive Officer of Apollo Entertainment Media concluded that "We are excited to bring back the human connections and unlock the full potential of on-site events in a fun and safe manner and continue our quest to create meaningful experiences for families and their communities." 
This exhibition is brought to you by Apollo Entertainment Media, produced by TEG Live and The Brickman, in collaboration with Science Centre Singapore, alongside official ticketing partner KKday and official merchandising partner The Brick Shop.
Date: 25 March – 3 July 2022
Opening Hours: 10am-8pm
Location: The Annexe, Science Centre Singapore
Standard Ticket Price: S$22 (excludes S$1 booking fee)
• Children below the age of 2 admit for free (identification is required)
• Admission tickets are required for children aged 2 and above
To find out more and purchase the tickets, HERE