Homegrown label, BSKIN is an innovative skincare label that melds the proven, all-natural skin benefits of potent bee-based actives with cutting-edge science to achieve a state of harmony and balance for healthy skin. BSKIN is free of harmful ingredients and is safe for all skin types including sensitive skins. 
Our editorial team speaks to Chia Su-Mae, founder of BSKIN where she shares about how she starts up her own skincare label BSKIN, the formulation and ingredients for BSKIN's skincare products, tips on choosing the right skincare products and more.
Exclusive Interview with Chia Su-Mae, Founder of BSKIN
1. What inspired you to move from being a Corporate Lawyer to the Beauty Industry?
Chia Su-Mae: I'd always been curious about entrepreneurship since a young age. Though I'm not sure if mercenarily charging friends and family for foot spas in my parents' toilet when I was 9 years old counts as entrepreneurship! When I found myself more interested in how my legal clients were running their businesses rather than in helping to dot the Is and cross the Ts on their contracts, I knew it was time to make a shift. Also, my long working hours were starting to take an obvious toll on my health and skin and I wasn't able to spend as much time with my family as I'd have liked.
At the same time, my family has been in the bee wellness industry for more than 30 years and I've witnessed the beneficial effects that bee products can have on one's health. Having enjoyed our honey, royal jelly and other bee products, many of our loyal customers had been asking us for years to produce our own line of bee-ingredient based skincare. I jumped on this opportunity to develop and market my own skincare brand, BSKIN.
2. How did you start up your own skincare brand, BSKIN, what are the challenges you faced when setting up your business and how did you manage to overcome them?
Chia Su-Mae: We did an incredible amount of market research prior to launching the brand. What I quickly realised was that the entire industry was focused on selling hope and leveraging on the placebo effect – coming up with expensive new products with fancy marketing stories that gave people the belief that they would look beautiful if they just bought the products. The turning point came when I started hearing from suppliers and industry insiders about how beauty companies typically allocated their budgets – the bulk of it goes to marketing and fancy packaging, and only a fraction is spent on R&D, high-quality ingredients and effective formulations. It was then that I understood what I was paying for when I bought a skincare product, and as a consumer myself, I felt pretty deceived.
I'm not blessed with naturally great skin, and I used to suffer from stubborn acne which got worse when I was working long hours as a lawyer. So this was, in many ways, a personal challenge. To create skincare that would address my own skin health issues. After all, as the owner of a skincare brand, you inevitably end up as your brand's most authentic advertorial.
3. Can you share more with us about BSKIN? How did you come up with the formulation and ingredients for BSKIN's skincare products?
Chia Su-Mae: With BSKIN, we wanted to take a different approach. To us, beauty is not about hope – it is about confidence. By helping our customers become smarter about their choices – what they are applying on their skin, why they are applying it and the kind of results they can expect – we cultivate a long-term relationship built on trust and openness. In fact, most of our customers who have tried BSKIN have stopped "flirting" with other brands. They love the results they are getting, the experience they have with us and end up becoming our brand ambassadors and evangelists.
When we were first starting out, we faced the challenge of finding a supplier who shared our vision and who was willing to push the limits of skincare and ingredient technology. Most factories expect you to purchase standard formulas they already have available.
But we wanted to craft our formulations from scratch, even if that meant it took us much longer to go to market with our products because we'd have to go through so many different versions of each formula until we hit one that checked all our boxes. As a start, we had a long list of ingredients that we wanted to be excluded – for example, phenoxyethanol, sulphates, propylene glycol, just to name a few. These ingredients are commonly found in most off-the-shelf beauty products and it was challenging to exclude them from our products.
4. What do we need to look out for when choosing the right skincare products specially for ladies with sensitive and acne-prone skin?
Chia Su-Mae:  Whenever possible, choose clean beauty products. You may not realise this but we apply tons of products on our bodies daily. Though it's impossible to completely eliminate toxins from all these daily products, we can reduce our exposure to them as much as possible. As the largest organ in our bodies, the health of our skin should be a priority. So do your best to select safe, clean products and this will definitely pay off in the long run. Also, if you have any known sensitivities to any ingredients, always scrutinize the full ingredients list before making a purchase.
For those with acne-prone skin, select products that are gentle on your acne. Often we hope to banish all our acne overnight but the reality is acne products with harsh astringents tend to overdry the surrounding skin, leaving you with flaking and scarring which may be even more long-lasting than the acne itself. For example, look out for skin-loving yet effective formulations like BSKIN's Anti-Acne 3C Spot Treatment, which helps to eliminate acne-causing bacteria while soothing inflammation to prevent post-breakout scarring and pigmentation.
5. How do you differentiate your products from other skincare brands tailored specifically for Asian skin?
Chia Su-Mae:  BSKIN is unique because we strip away all the superfluous marketing fluff and focus on the core of the product – high-quality tried-and-tested ingredients and carefully-devised formulations that are fuss-free yet effective. We combine the best natural ingredients available with cutting-edge science to develop products that deliver real results, especially for those with troubled skin.
Our signature ingredients are potent natural bee actives such as honey, royal jelly, propolis and pollen which have been used for thousands of years in beauty treatments. In fact, Cleopatra was said to take regular milk and honey baths to maintain her much talked about beautiful, radiant skin. Our products are also put through independent clinical tests to ensure their efficacy and safety
6. How do you manage to balance work and family life? What's your daily schedule like?
Chia Su-Mae: As a mom to a 2 year old, my weekdays involve dropping him off at playschool in the morning, then finding a quiet café to work. I spend the next 3 hours 100% focused on my work and virtual meetings and I always try to get the most challenging tasks of the day out of the way. Then I'm off to pick my son up and I continue working at home. I always try to stop work in the evening to fit in an hour-long HIIT workout class and take my son to the park. At night, my husband and I try to spend quality time together either winding down chatting and catching up on our day or watching something together. If I'm really overwhelmed by work that day, I do occasionally end up working late into the night after my husband has gone to bed.
To be honest, it's an ongoing battle to strike that balance. Before COVID, I was overseas every week for work and would only fly home on weekends. This recent lockdown on travel forced me to seriously rethink how I run my business. When I first started working from home, I got completely burnt out by the number of meetings I had to attend, and there was little to no separation between home life and work life.
Two years later, I'm a lot more efficient and disciplined about "shutting off" after work to rest and recharge. I've also gotten more deliberate about compartmentalising my day and being more intentional about how I spend my time. Weekends are now reserved for catching up with family and friends and doing things I enjoy – like tending to my vegetable garden and hanging out with my pet duck and 8 chickens (not kidding!). This really helps me recharge and stay sane.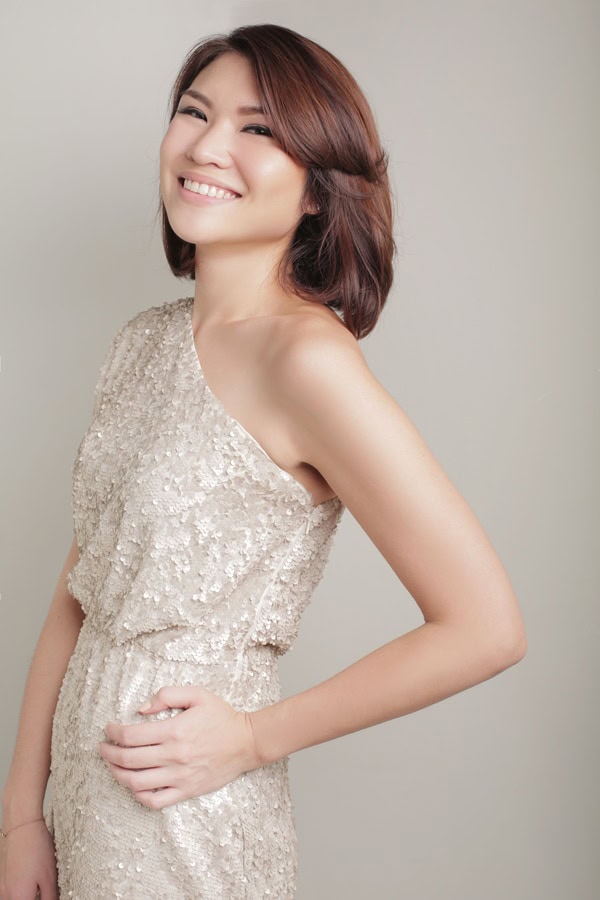 7. What are some of your favourite beauty, skincare and fashion tips that you would like to share with our Mummies readers, who are busy working women and mothers, on looking good and taking care of themselves?
Chia Su-Mae: It may surprise you but I'm generally fuss-free when it comes to skincare and beauty. I like my skincare routine to be simple yet effective, so definitely no 10-step routines for me. This comes through in my daily makeup as well – I mostly focus on nailing that bare-faced look because I truly believe less is more when you have healthy, balanced skin. Also, as a working mom, I'm very time-strapped!
I will always remember this piece of advice from my mom – she'd always told me it's important to take care of myself even after I get married and become a wife, or I have a kid and become a mom myself. Because, at the end of the day, I'm first and foremost my own independent person. And it's up to me to take care of myself. So, I still make an effort to dress up and look presentable even if I'm working from home – it doesn't have to be anything fancy, but I just make sure I'm not sloppy and I feel good about myself. It really helps me start my day on the right footing and impacts how I feel the rest of the day.
8. What kind of advice would you give to aspiring entrepreneurs who would like to set up their own beauty business?
Chia Su-Mae: The beauty industry is highly competitive and consumers have lots of choices. You'll need to be patient as it will take time for your brand to gain traction. If your products are effective, you'll be able to gradually build a loyal following of customers.
More importantly, spend time understanding who you are and your own values before deciding to start your own beauty brand. Your brand should be an authentic extension of who you are. That's the only way to maintain passion and consistency, especially when things get challenging.
9. What's your next plan/project?
Chia Su-Mae: BSKIN is working on launching a new facial device later this year that will allow you to enjoy a facial in the comfort of your own home. It will be a convenient but pampering part of your self-care routine. We also plan to continue growing the BSKIN presence in Asia and around the world and keep flying the Singapore flag high in these various countries.
10. Lastly, what would you like to say to our readers who are looking forward to try out BSKIN skincare products?
Chia Su-Mae: It's important to do your own research and pick a brand that works for you. We know there isn't a single holy grail product that works for everyone so finding the right skincare is really a journey of experimentation. Because of that, we've launched a Smart Skin Care Challenge Trial Kit at 50% discount with a full money-back guarantee if you're not convinced at the end of 15 days. It's a risk-free way to see if BSKIN is the right brand for you and we're excited to walk alongside you on your skin transformation journey!
BSKIN skincare essentials powered by potent bee-based actives and cutting edge science, enable you to effortlessly power up your skincare routine to achieve a brighter, smoother and flawless complexion. Here's the key highlights of some of BSKIN's products as follows: 
Zap Pesky Zits Overnight with BSKIN Anti-Acne 3C Spot Treatment, $29 for 15g
This targeted acne treatment helps take control of breakouts quickly and effectively by providing a gentle yet holistic solution in 3 proven steps.
1) CLEARS blemish-causing bacteria
2) CALMS irritated and inflamed skin
3) CARES for affected areas by preventing scarring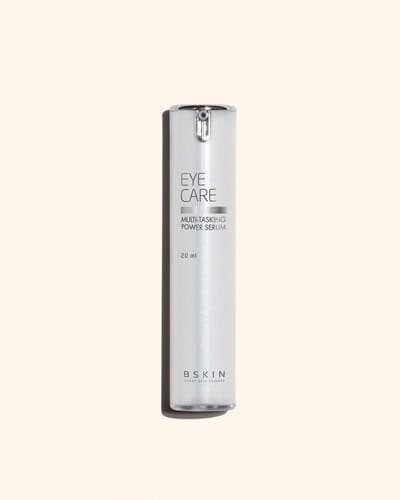 Look Bright and Tight with BSKIN Eye Care Multi-Tasking Power Serum ($105 for 20ml)
Infused with BSKIN's proprietary B2O complex and a cocktail of potent ingredients and peptides, this lightweight gel-serum targets signs of ageing in the most delicate area of the face, such as skin laxity, the appearance of fine lines, wrinkles, dark circles, hyperpigmentation and dryness.
Radiate Dewy Skin with BSKIN V3 Intense PAF Concentrate ($126 for 30ml)
Power-packed with Vitamin C, this silky serum contains an astonishing 20% concentration of stabilized L-Ascorbic Acid, and deeply infuses the skin with unparalleled antioxidant protection, boosts collagen production and stimulates cell repair for a youthful glow and boost of vitality.
Eazy, Breezy, Flawless with BSKIN Flawless Finish Perfecting Loose Powder, $49 for 30g
This category-defying makeup and skincare hybrid loose powder help smoothen out uneven skin tone and controls shine without clogging pores. Enriched with skin-nourishing and anti-ageing bee actives such as honey and royal jelly, it helps to replenish the skin whilst blurring the appearance of imperfections and fine lines.
We enjoyed using BSKIN products, easy to apply, very gentle on our skin as the products contain natural and safe ingredients, no irritation and suitable for sensitive skin. Best of all, after continued usage, we do notice improvement in our skin, the products help to protect and nourish our skin resulting in our complexion looking healthy, supple and give a radiant glow. BSKIN skincare is packed with potent natural ingredients with innovative technology that works! Get yours today! BSKIN is available exclusively online at www.bskin.com
All images credit to Chia Su-Mae and BSKIN