Play is an essential part of everyday life, and IKEA believes that more of it makes the home and the world a better place.
With BYGGLEK (Swedish for 'build, play'), make play fun even in small places! It is a range of fun storage solutions that makes organising part of play. You can build inside, outside, or around BYGGLEK – there is no right or wrong answer. Whatever happens next is up to you and your imagination!
The best part? The fun does not have to stop when it is clean-up time. Simply pick up the play again and again by storing your stories for later. Made a masterpiece? Why not display it in harmony with your home?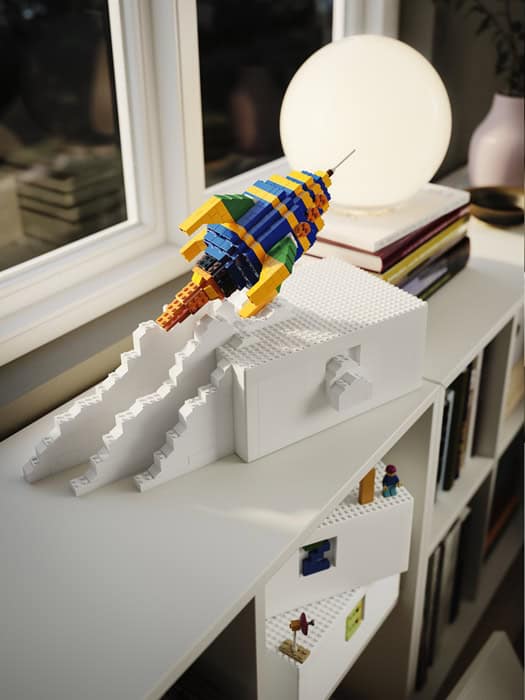 Not sure where to begin? The BYGGLEK 201-piece LEGO brick set that is exclusive to IKEA stores comes with plenty of play starters, like food items and mini figurines to kickstart your imagination. Storage boxes also come in various sizes ranging from $19.90 to $24.90.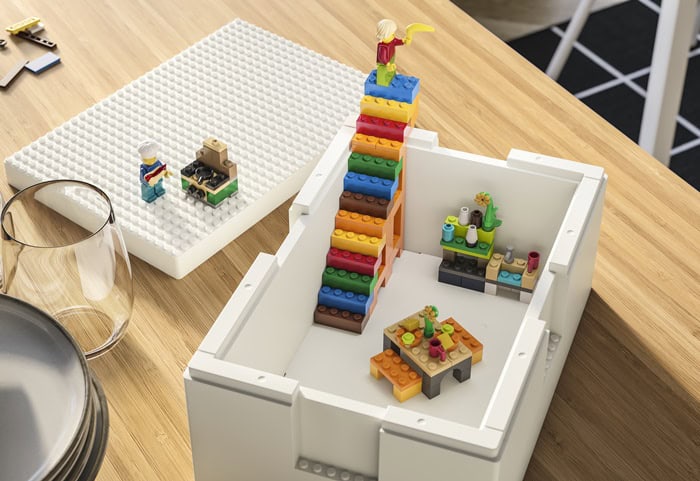 BYGGLEK lets you think (and play) outside the box to create room for play, display and replay every day!  
GIFT WITH PURCHASE
In-store exclusive: Spend min. $50 on BYGGLEK and redeem a free 30359 LEGO® CITY Police Water Plane*!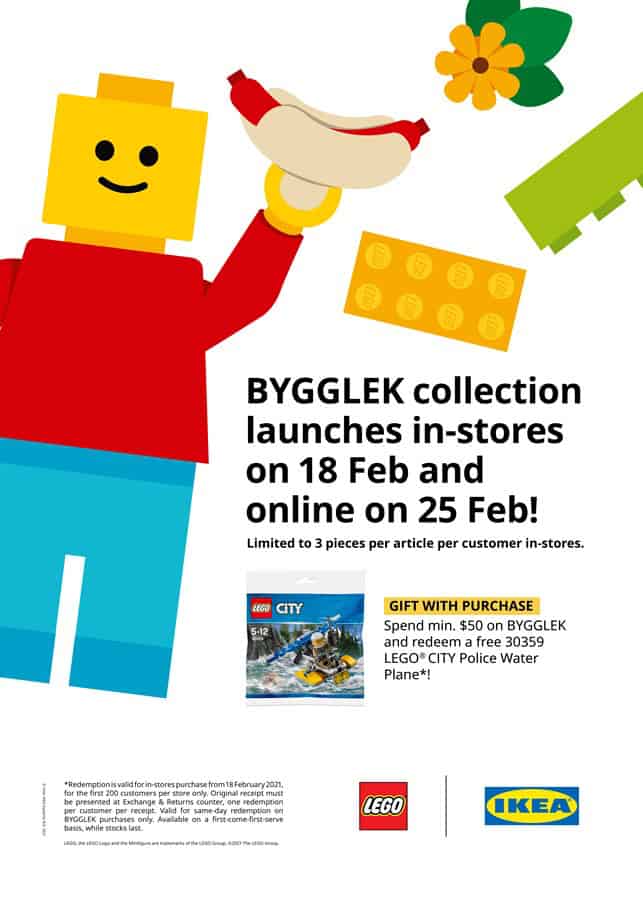 All the above images credit to IKEA
Terms & Conditions for Gift with Purchase Promotion
*Redemption is valid for in-stores purchase from 18 February 2021, for the first 200 customers per
store only. Original receipt must be presented at Exchange & Returns counter, one redemption per customer per receipt. Valid for same-day redemption on BYGGLEK purchases only. Available on a first-come-first-serve basis, while stocks last. BYGGLEK collection can be purchased in-stores from 18 Feb 2021 and online from 25 Feb 2021. Limited to 3 pieces per article per customer in stores. While stocks last.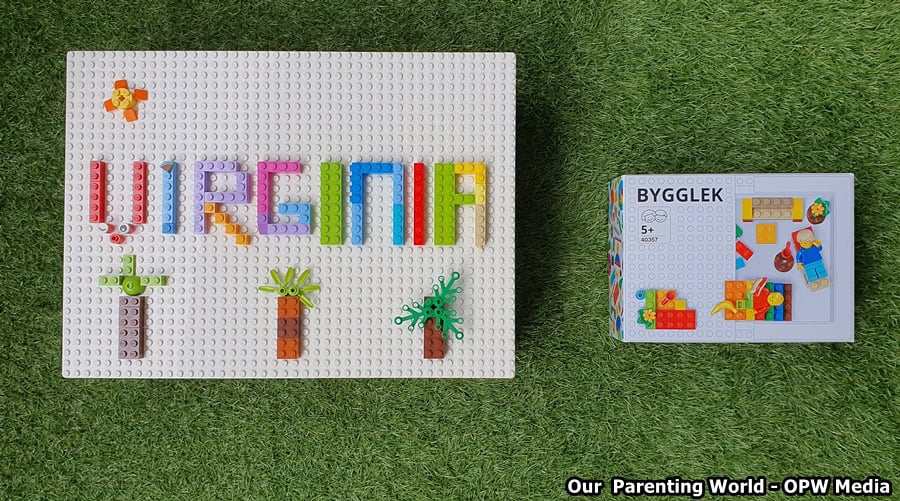 Thank you IKEA for sending the customised BYGGLEK set to us!
Get yours today and discover more about BYGGLEK collection at IKEA.sg/bygglek