Our Parenting World team was recently invited by Cycle and Carriage to review their new Citroen C4 Picasso. Gor Gor and Di Di were very excited because they love to ride in new cars, especially the stylish ones like this new C4 Picasso.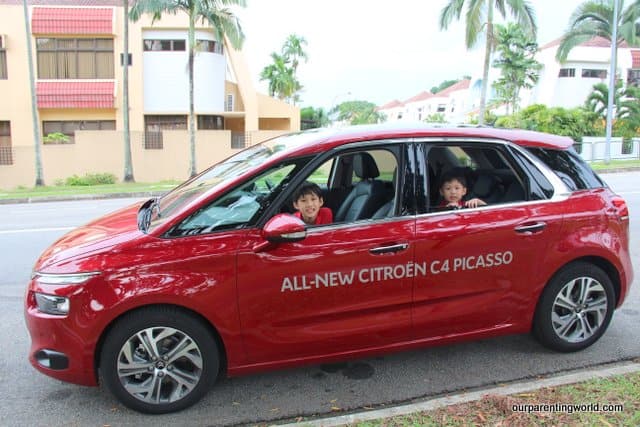 Citroen has been well known for their unique designs, like the 2CV and the DS range decades ago. Their cars are also well respected for their comfortable ride. So, how does this new C4 Picasso fare compare to it's well known predecessors?
On the first glance, certainly the design of this car is very attractive and unique. It is actually a 5-seater MPV and not a car. Generally MPVs look boring, but this C4 Picasso really looks very stylish and space age. Certainly from the exterior it is able to maintain the Citroen tradition of designing very unique and beautiful cars.
This model of Citroen is available in 2 body types, the CITROËN C4 Picasso is a 5-seater Adventure MPV targeting at smaller families while the Grand C4 Picasso is the favourite 7-seater Family MPV for drivers needing more space. We opted for the 5-seater as it is more cosy and stylish for Gor Gor and Di Di.
On the go, the car has been a revelation. Nobody would expect a 1.6 litre diesel engine to have such a strong performance. Yes, this is a diesel engine. But unlike the noisy and low powered diesel engines of old, like the old Toyota Crown taxis we used to see on our Singapore roads, the new generation of turbo diesel engines like this Citroen C4 Picasso is amazing. On the go, it is very quiet and powerful. The best news is this car still belongs to the Cat A COE category for cars below 1,600cc and less than 130bhp. This car produces 115bhp which falls below the 130bhp limit for Cat A COE category cars.
"Why do you say this car is powerful when it only has 115bhp?" you may ask. The answer is in the torque. This modern turbo diesel engine produces 270nm of torque. Torque, is the twisting, rotational force generated by an engine and the higher the torque is, the stronger the engine and makes overtaking other cars a breeze. Just for comparison, a 2.0 litre Toyota Camry produces 190nm of torque.
Not only this car feels powerful on the go, it is also very comfortable. The suspension soaks up all the bumps on the road, and it is certainly a worthy successor for the previous Citroens which are well known for their comfortable ride.
Another piece of good news for this car, in addition to it being in the cheaper Cat A COE category, it also qualifies for $15,000 CEVS rebate for emitting only 105g/km. That means the government subsidizes the cost of this car because it meets the low emission criteria by Land Transport Authority.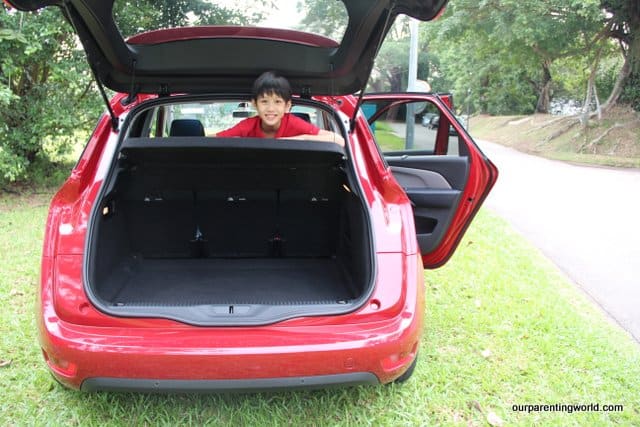 What do Gor Gor and Di Di think of this car? "It's amazing! We love this car", quipped both of them together. Among the reasons why they are attracted to this car are: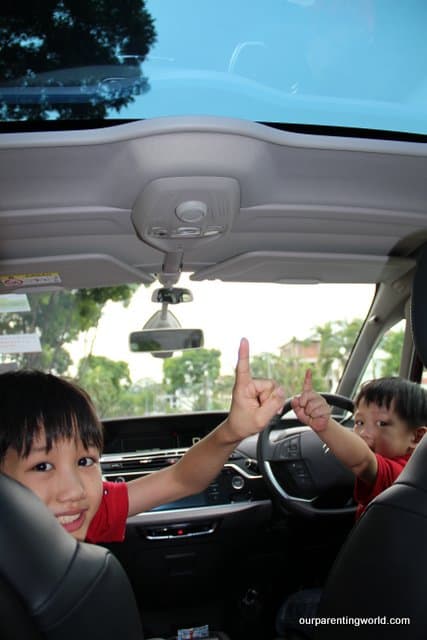 It has a glass roof which the boys can see stars and the moon at night when we are out in the car

Being an MPV, they sit on higher position and have a better view outside

Lots of storage space in the front, at the side and at the back

Lots of interior space, because as an MPV, it is higher than a conventional car

It has a reverse camera which helps the driver to see any hidden children or animals behind the car when reversing

You can select a few theme for the dashboard, depending on your mood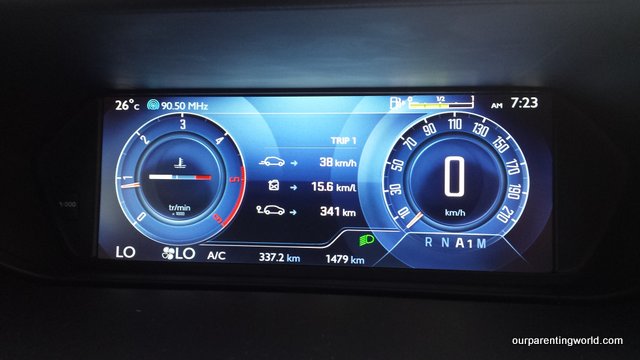 Gor Gor and Di Di love this Elliptic theme and blue is their favourite colour.
You can also choose this cubic theme which has 3 boxes of information.
On the go, this Citroen C4 Picasso is very stable and nice to drive. It handles well, almost as good as a conventional car despite having a higher centre of gravity because it is an MPV. The ride is soft and comfortable, as it inherited the genes of the older Citroens who are well known for their soft and plush ride.
Being a diesel car, it is also very fuel efficient. With a mixture of expressway and city drive, we managed to return 15.6km/litre, which is about 50% better than many of the petrol engine cars in this category. In addition, as petrol is also about 50% more expensive than diesel, you can save a lot in your monthly fuel bill for this diesel car.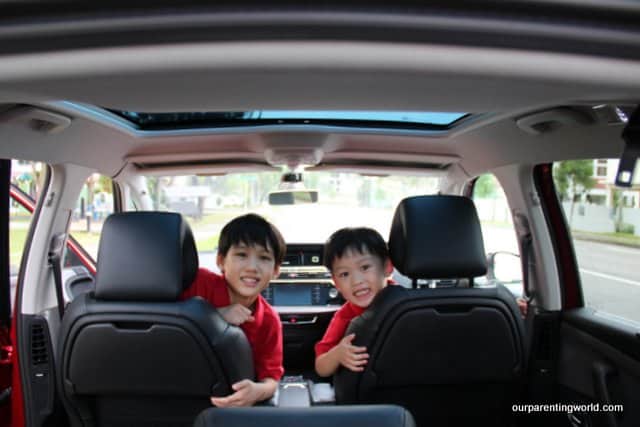 Gor Gor and Di Di were sad when we had to return the car back to the nice folks at Cycle and Carriage. Like its classic predecessor of Citroen 2CV and Citroen DS, this Citroen C4 Picasso will likely be a future classic in years to come.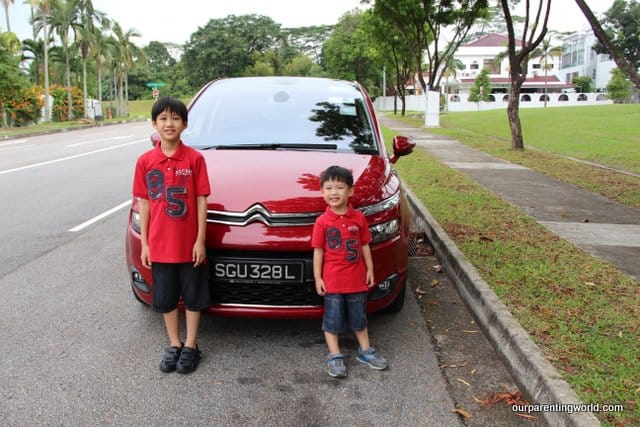 Overall, if you are looking for a comfortable family car which seats 5 persons, stylish, handles well, fuel efficient and lots of gadgets, this Citroen C4 Picasso maybe suitable for you. It also comes with 5 years/100,000km warranty which is more than most new cars on the road which are generally offer 3 years warranty.