Carl Oscar is a renowned Swedish brand that encapsulates the rich Swedish history and ancient Nordic runes in their food and drinkware products. Introducing BentoDISC snack boxes – an unique patented design by Carl Oscar® of Sweden. 
BentoDISC snack box is a great way to pack lunch or snack for your kids. It comes with five rotatable compartments that enables you to pack side dishes separately. You can place different types of food into separate compartment in BentoDISC that helps to save space. A big plus point of the snack box is that it will keep the ingredients fresh and prevents them from being crushed. Just spin the disc to get the food you want and enjoy your meal.
To have a better idea of how BentoDISC works, please watch the YouTube video as follows: 
This snack box is particularly useful when you bring kids for outings and picnic, you don't have to carry different containers to separate the food, just place the different type of food in the separate compartment in BentoDISC. It is fun to use as kids always get excited spinning the snack box to get their food. 
BentoDISC is safe, eco-friendly and all its parts are BPA, phthalate and lead-free. The food disc can be removed easily and placed them on the table. This is a smart and efficient snack box that enables you to pack food neatly and is dishwasher safe, easy to clean.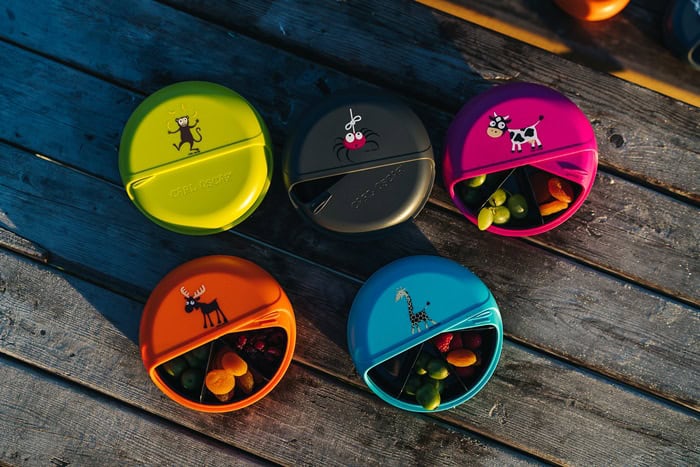 BentoDISC is available in five colours, Lime, Grey, Purple, Orange and Turquoise at $39.90 each. 
BentoDISC is brought to you by Our Signature Store, a Singaporean based company where they curate products from around the world for the modern consumer who values sustainability and conscious living. BentoDISC is a great snack box to get for your kid, try one today! To purchase BentoDISC and to check out Our Signature Store's products, please go to the website at https://www.oursignaturestore.com/