Did you know there is a marketplace where you can sell or buy second-hand goods? 
Carousell, a mobile classifieds marketplace is the answer to dealing with underused items that you can sell to declutter your house to earn some money instead of throwing them away and for buyers to get the preloved items at a much lower price.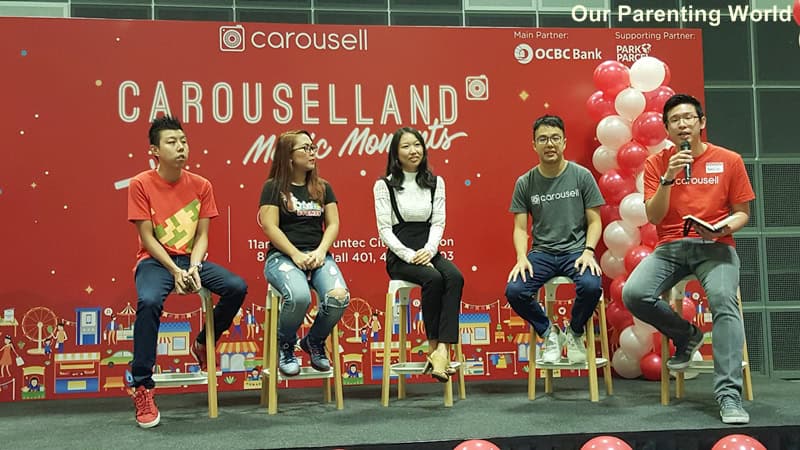 Our Parenting World attended the media launch of Carouselland on Saturday, 24 June which is Singapore's biggest marketplace event. Carouselland brings together about 400 popular sellers from the Carousell community for a weekend of magical moments from 24 to 25 June at Suntec City Exhibition Hall 401, 402, 403 from 11am to 8pm. 
Marcus Tan, Co-founder and President of Carousell, revealed the result of Carousell's Heroes Don't Wear Capes's recent survey. It was completed by 1,000 people in Singapore, the survey was designed to find out their thoughts about Singapore's second-hand market and their motivations for buying and selling. Marcus will be enlisting the help of some top Carousellers at Carouselland to celebrate users of the second-hand market who have made a difference in their communities.
The panelists at the media launch include Marcus Tan, Co-founder and President of Carousell, Jerome of @retrorider, Alison of @budgetmama and Blanca of @icelebr8 where they shared their experiences on using Carousell. 
The 2-day event will feature 600 booths with a wide range of new and pre-loved items, including retro collectibles & games, lifestyle gadgets and homemade gifts. Popular Carousellers like @vintagewknd will be selling affordable vintage clothes, @hey.izzy will be offering upcycled home décor, and @t.faith will be letting go of impulse fashion buys.
Expect a fun-filled time of games, activities and shopping that will keep everyone entertained throughout the weekend.

Carouselland – the BIGGEST marketplace event in June!
Highlights
From Hogwarts-inspired town to a mini Akhihabara, there are four themed-zones to make buying and selling super fun!
Bringing your kids along? Leave them at the Kids Corner while you take a look around – Carouseller @icelebr8 will keep them busy with shows and a colouring corner among other activities.
There will also be a free Instagram booth, where visitors can hashtag #Carouselland2017, upload their photos and get their pictures printed for free!
The line-up for activities on both days include:
Whole Day: Instabooth, Coloring Corner
1pm – 2.30pm: Magician + Games/ Activities
3.30pm – 4.30pm: Glitter Tattoo Artist
5.30pm – 6.30pm: Balloon Twisting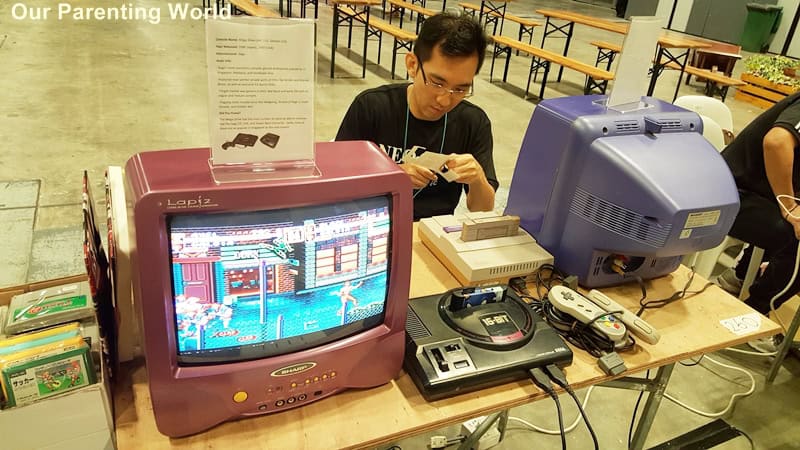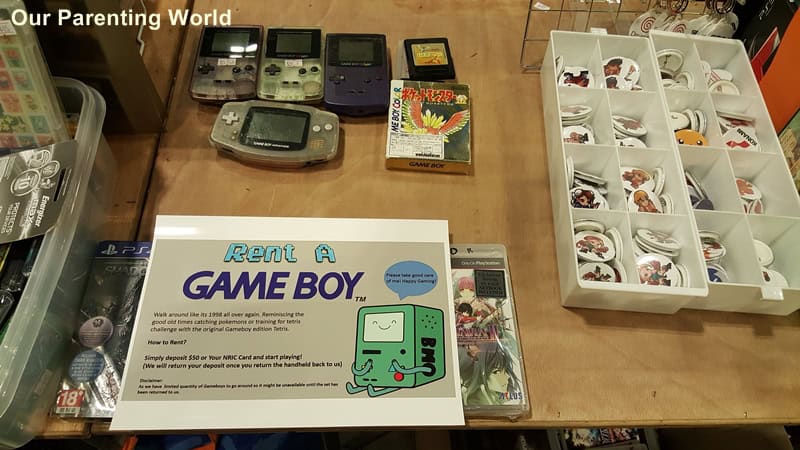 For those looking to reminisce their childhood, Carouseller @retrorider will be taking you back in time at the Retro Gaming Corner – stand to win exciting prizes if you beat the highest score at Tetris or rent a Gameboy to keep yourself occupied while your partner shops.
Gamers can also look forward to vintage arcade games like, Contra on the classic Nintendo Famicom System, Golden Axe 2 on a Sega Megadrive 16 bit system and Teenage Mutant Ninja Turtles on Super Nintendo.
All activities at the Retro Gaming Corner will be on-going for the entire day!
Together with OCBC, the preferred payment partner, they are giving $3 off per transaction to the first 2000 people daily.
Location: Suntec City Exhibition Hall 401, 402, 403
Date:   24th June 2017 & 25th June 2017
Time:   11am to 8pm
How To Get There:  By Train:
From CC3 Esplanade MRT Station (3 minutes): Take Exit A and follow the signage to our Centre
From CC4 Promenade MRT Station (5 minutes): Take Exit C, walk through Suntec City Mall and follow the signage to our Centre
From EW13 City Hall MRT Station (8 – 10 minutes): Walk through City Link Mall and then Esplanade Exchange to get here
By Bus:
36, 70M, 111, 133, 133A, 162M, 518, 518A, 700A, 857, NRI, 97, 97A,
70A, 106, 502, 502A, 502B, 518, 551, 578, 581, 577, 580, 575, 576, 579
Opposite Suntec Singapore: 36, 36A
To find out more about Carousell, please go to https://sg.carousell.com/