It's school holidays! Bring your kids to Cartoon Network Animate Your Life happening at Gardens by the Bay from Saturday 26 May till Sunday 10 June. 
Cartoon Network invites you to enter a world of animation at the Animate Your Life festival, this is a 16-day celebration of fans, fun and fans of fun where you can look forward to characters from hit shows like The Powerpuff Girls, We Bare Bears, Adventure Time and Ben 10 to life!

The festival offers a fairground of fun inflatable obstacle courses, carnival games and creative workshops. Here's what you can do when you visit the festival as follows:
The Powerpuff Girls
Visit the famous city of Townsville, and soar with Bubbles, Blossom and Buttercup on a giant trampoline ride! In celebration of The Powerpuff Girls 20th anniversary, don't forget to check out the Cartoon Network art gallery, where a series of international artwork will be displayed.
Cartoon Network has also partnered with local artist group, Band of Doodlers, to create a special Powerpuff Girls tribute. The live installation will be unveiled on Sunday, 27 May from 4pm and everyone is invited to leave their mark!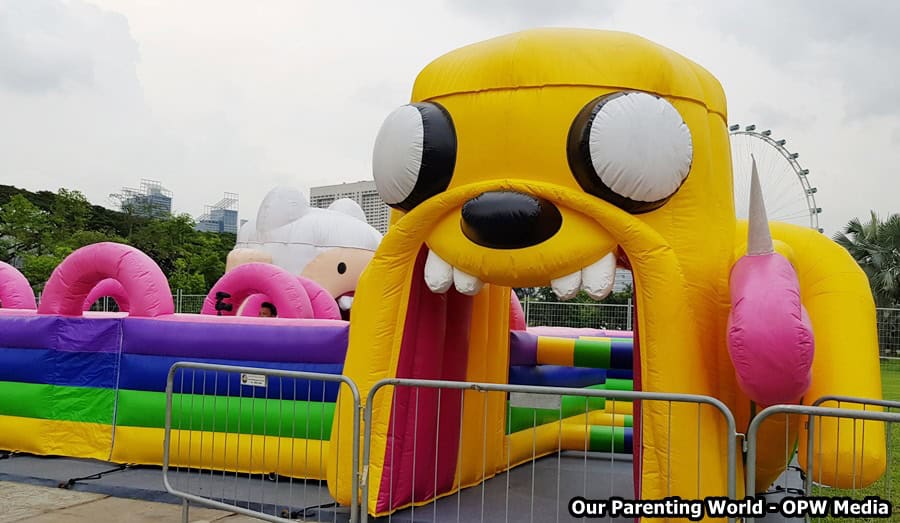 Adventure Time
Visit the Land of Ooo and get lost in a maze with best buds Finn and Jake! Then, step into a magical Candy Kingdom with your favourite Adventure Time characters, Marceline, Princess Bubblegum and Lumpy Space Princess!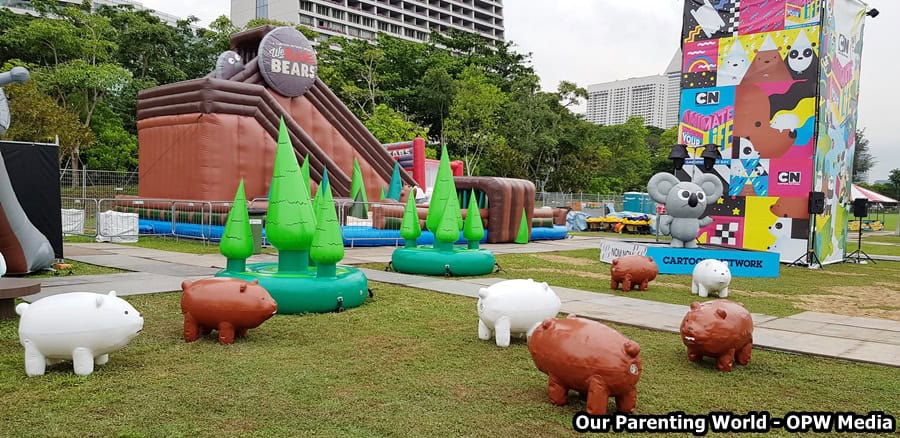 We Bare Bears
Are you ready? Join the bear bros, they are in the house and ready for fun! Splash-down the log-ride inflatable slide into a colourful ball-pit. Match-up and stack-up with a giant Bear Stack, or just snap a selfie in the cave that Grizz, Panda and Ice Bear call home.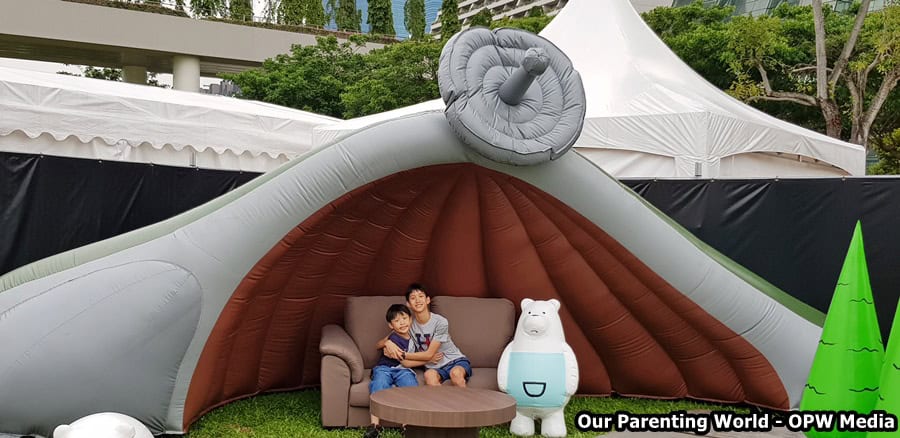 Not forgetting to take many pictures together at various installations and with your favourite characters to bring back home your happy memories at the festival!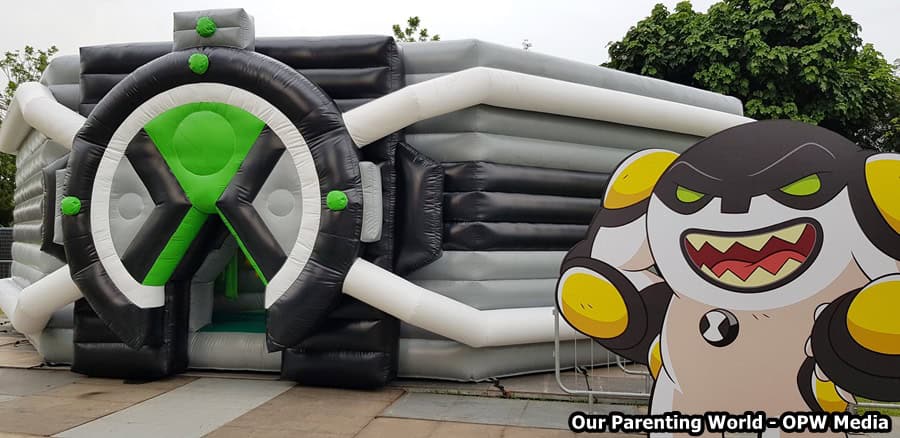 Ben 10
It's Hero Time! Ben Tennyson has harnessed the power of the Omnitrix and wants to put it in your hands! Join the Ben 10 Boot Camp and navigate through a series of exciting obstacles courses. Then get a group photo with Ben and his aliens in front of a cool trick-mirror. 
Wait, there is more! Animate Your Life will also offer a mix of fun activities including:
1. An interactive Animate Yourself booth where you can create your own likeness as your favourite character and print it on a t-shirt.
2. A mix of exciting Carnival games testing your agility, accuracy and skill.
3. A chance to learn more about Cartoon Network's first ever branded ship – Cartoon Network Wave. Designed for everyone who's young at heart, Cartoon Network Wave presents an immersive fun zone, giving you a first glimpse of adventures on-board the world's first toon vacation at sea.
4. A line-up of weekend workshops hosted by leading figures from the animation world primed to spark your creativity. Conducted every Saturday and Sunday at 4.30pm, 5.30pm and 6.30pm; the workshops will teach you how to draw some of Cartoon Network's most loved characters, offer voice-over challenges and give you a chance to participating in make a stopanimation video.
Visit Cartoon Network Animate Your Life from now till 10 June. Games, mascot appearances and show screenings are also scheduled throughout the day. Have fabulous fun time with your favourite Cartoon Network characters and activities!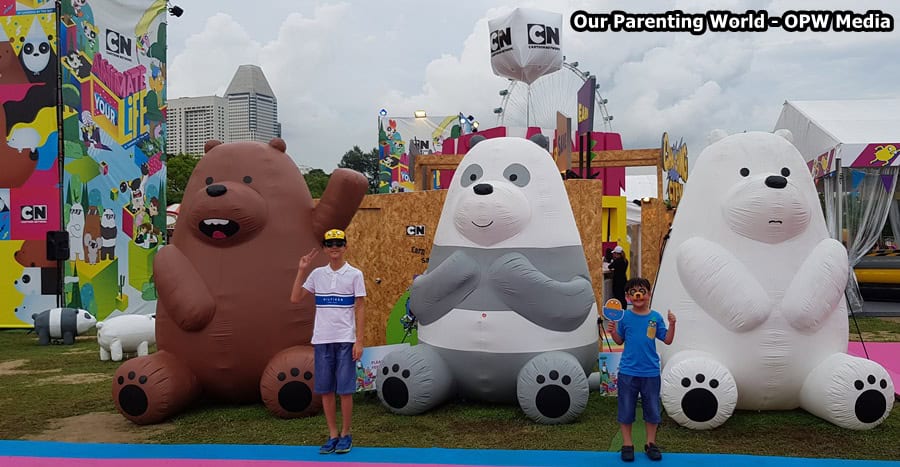 Cartoon Network Animate Your Life at Gardens by the Bay
Dates: 26 May – 10 June 
Operating Hours: Monday to Thursday:
Operating Hours: 15:00 – 21:00
Last Admission: 20:00
Friday to Sunday:
Operating Hours: 15:00 – 23:00
Last Admission: 22:00
Admission details: Visitors can purchase same-day tickets at the entrance of Animate Your Life, or pre-order online and for more details on the admission tickets, please visit the website at http://www.apactix.com/events/detail/cn-animate-your-life. 
Each full-priced Cartoon Network Animate Your Life child ticket allows one child aged 3-12 years who is a Singaporean resident free entry into either Flower Dome or Cloud Forest at Gardens by the Bay. This promotion is valid from 26 May to 1 July.
Venue: Bayfront Plaza, Gardens by The Bay
Cartoon Network Animate Your Life is co-presented by Prudential Singapore and Cartoon Network Wave, the soon-to-launch, fully-branded cruise liner. The event is also supported by Singapore Tourism Board's Leisure Events Fund, Official Radio Partner CLASS 95 and Supporting Radio Partner 987, and Official Multimedia Partner Singtel.
For more details, please visit http://Animate.CartoonNetworkAsia.com