Cartoon Network fans, are you excited?
Now for the first time Cartoon Network-branded Cruise Ship will set sail featuring some of the world's most famous cartoon characters like Ben 10, The Powerpuffs Girls, We Bare Bears and more on their very own cruise liner, Cartoon Network Wave!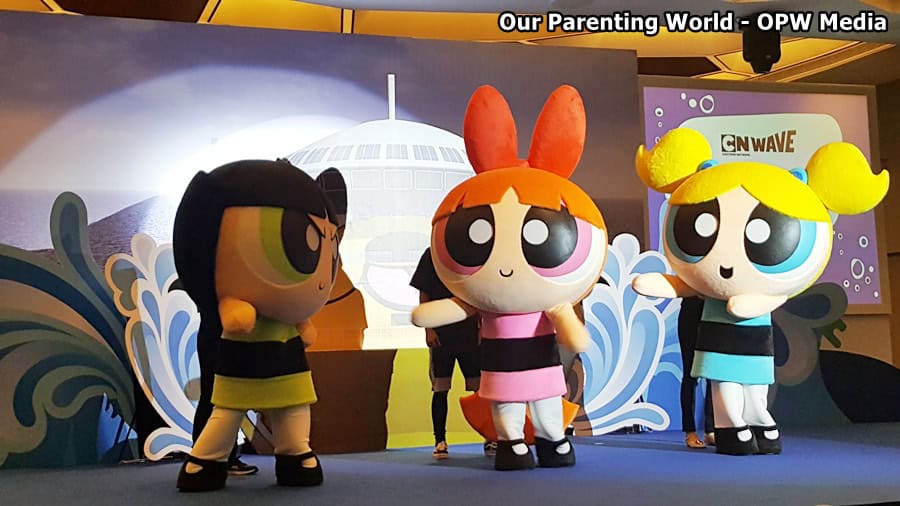 This fully-branded ship is the result of a partnership between Oceanic Group, Asia-Pacific's leading cruise management company and Turner, the global media giant behind
Cartoon Network. 
Cartoon Network Wave will make its maiden voyage from its home port of Singapore in late 2018. Featuring 11 guest-deck for the 2,000-guest, it will be one vast haven for Toon-loving travellers. Guests can look forward to enjoy an adventure with their favourite Cartoon Network stars with the ocean as a backdrop and participate in the world's first immersive Toon vacation at sea.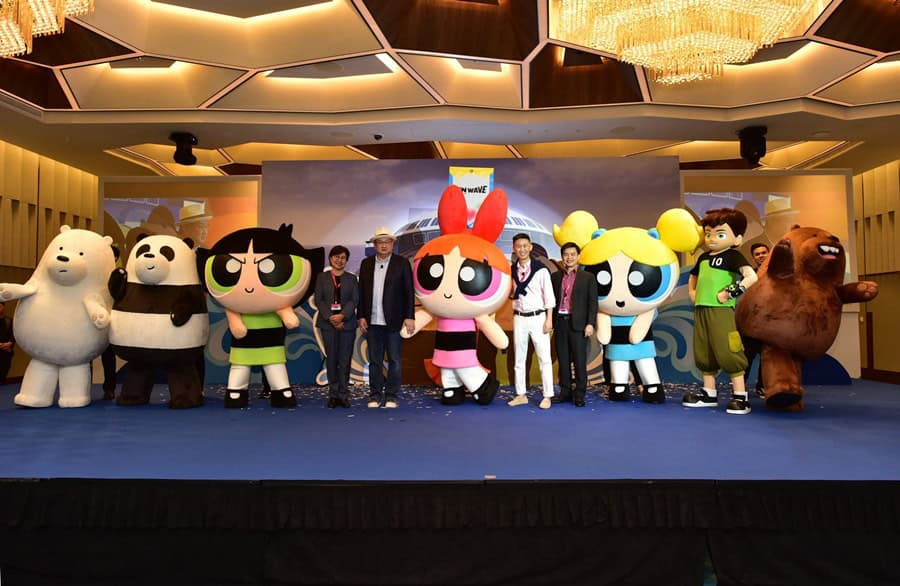 From left to right: Ms. Christina Siaw, Chief Executive Officer, Singapore Cruise Centre; Mr. Ricky Ow, President of Turner Asia Pacific; Mr. Daniel Chui, Chief Executive of Oceanic Group; Mr. Yap Chin Siang, Assistant Chief Executive (Policy & Planning Group), with Cartoon Network heroes at the Cartoon Network Wave signing event.
The theming and entire onboard experience of Cartoon Network Wave is inspired by Cartoon Network's universe of well-loved characters from iconic shows such as Adventure Time, Ben 10, The Powerpuff Girls and We Bare Bears. This includes a variety of diverse entertainment, activity and recreation features, as well as retail and food and beverage options. Fans will be pleased to know that while there are many existing projects by Turner's location-based entertainment team including Cartoon Network-branded restaurants, theme parks, waterparks around the world and even planes and trains, this is the first time anywhere that a cruise liner has undergone a full Cartoon Network transformation.

Cartoon Network Wave will be docked at the Singapore Cruise Centre and will sail to 13 popular destinations in the Asia Pacific region including Singapore, Malaysia, Thailand, China, Taiwan, South Korea, Australia and Japan. Dates and itineraries for its routes around Asia Pacific will be announced in the coming months. To find out more, please visit its official website at http://www.cartoonnetworkwave.com 
Additional Information:
Online bookings for Cartoon Network Wave will start later in the year. More details on the booking dates and itineraries will be released on the Cartoon Network Wave website (http://www.cartoonnetworkwave.com). Fans can also subscribe to Cartoon Network Wave's soon-to-be-launched Facebook and Instagram accounts for the latest updates. Please stay tuned!
Note: All information shown are subject to change without prior notice.