Meow, CATS the musical is finally here in Singapore now playing at the MasterCard Theatres, Marina Bay Sands after a successful run back in 2009, at the Esplanade Theatre.
It certainly brings back a lot of fond memories for many Singaporeans whom have watched CATS when it was first performed in Singapore.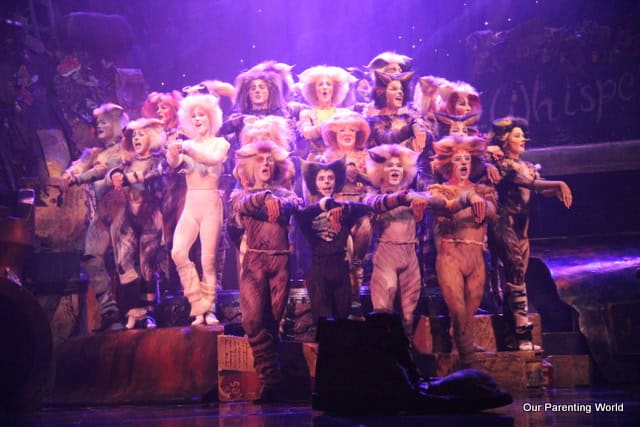 CATS is one of the greatest and most adored musicals in the world, having won a record-breaking number of awards internationally and it also holds the record for one of the longest-running musicals in Broadway and West End history. 
The musical is based on T.S. Eliot's "Old Possum's Book Of Practical Cats" where the Jellicle cats gathered to celebrate the annual Jellicle Ball.
At the same time, they await Old Deuteronomy's choice of which cat will be reborn into a new life. One by one, the cats step forward to introduce themselves, auditioning for the chance to take the journey to the Heaviside layer.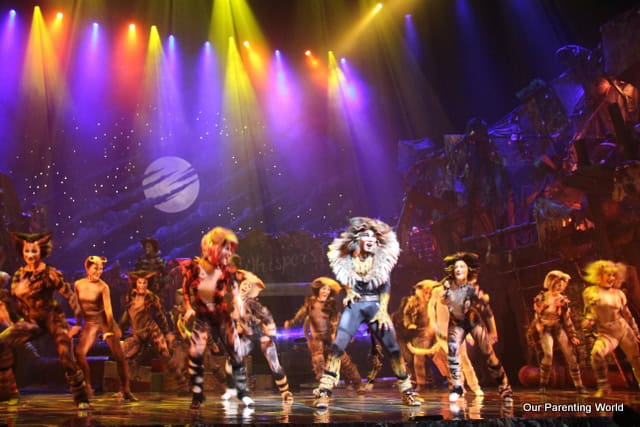 Audience can look forward to see and indulge in visual and audio pleasures with the spectacular set, stunning costumes, breathtaking choreography with catchy and iconic songs like Memory.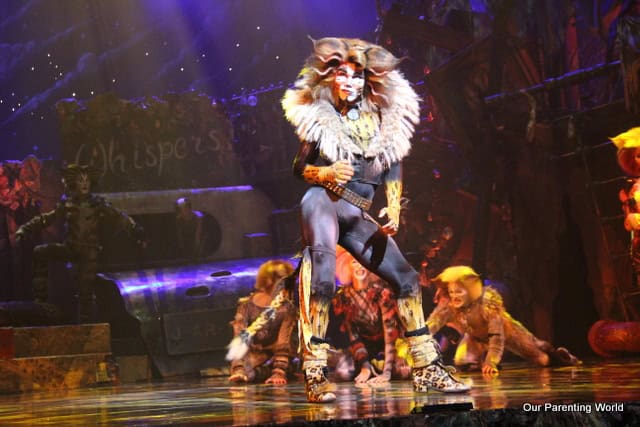 Some of the interesting characters to look out for is "Rum Tum Tugger" performed by Earl Gregory. "Rum Tum Tugger" is one of the main characters with his golden mane and flamboyant dressings, he has a rock star appeal. He is flirtatious, likes to seek attention and has a fan club consists of kittens and a few queens. Earl Gregory performed the role brilliantly with his strong vocal voice, he dances well and have a wild sex appeal true to being a flamboyant rock star.
Look out for "Rum Tum Tugger" where he will hop off the stage and come up close to flirt and tease the audience which brings delight to many of the fans.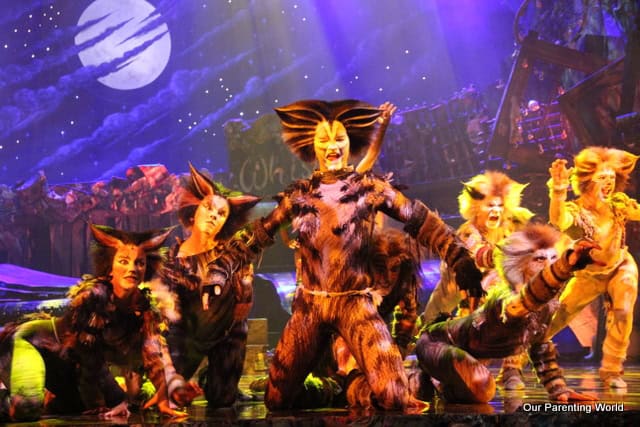 "Munkustrap" is a principal narrator character performed by Shaun Rennie. He is one of the tallest cats in the tribe. He is a silver tabby with black stripes on his face and all over his body. "Munkustrap" is the leader of the cats, most likely second in command to "Old Deuteronomy" which is the oldest cat and he is also the protector of the Jellicle tribe. 
Shaun Rennie is impressive in his role as "Munkustrap". He is an excellent singer with a powerful voice and has an imposing presence on stage. As the protector of the cats, "Munkustrap" needs to do substantial number of dancing and fighting scenes which Shaun Rennie is able to perform with such agility and it is exciting to watch him on stage.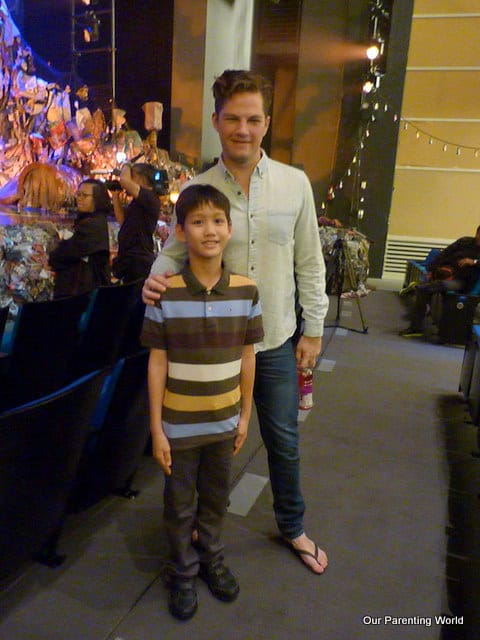 Our Parenting World team is pleased to be able to interview Shaun Rennie where he shared with us that CATS the musical is one that the whole family can enjoy and it will leave a lasting impression for the children. He has adults coming up to tell him that they have watched CATS 20 years ago, they still remember the musical and they love it. Children will enjoy the musical especially when they can get up close to the cats. Yes, we agree with him and we do find that one of the interesting and unique part of the musical is that the CATS cast will appear, creep up and down the aisle and play with the audience with their cat-like purr and movement during the show and intermission. Children and even adults are delighted to see the cats coming up to them. 
Shaun Rennie mentioned that he loves coming to Singapore. He finds Singapore is very beautiful, lush and the people here are so friendly. He enjoys shopping and eating the local food. He likes to dine at Lau Pa Sat especially after the show to relax and some of his favourite local food are satays and chilli crabs. So fans, please take note 🙂
Thank you Shaun Rennie for taking our interview! We wish him, everyone from the CATS cast and team all the best and have a wonderful time in Singapore! 
Thumbs up to CATS! We enjoyed watching the show and it is truly an outstanding production. The cast is amazing in their performances and they are convincing in their portrayal as cats. It is an enjoyment to look at the cats' make up and costumes, each cat is unique except for the twin cats. Their make up and costumes are impeccable. We love the dancing and singing especially the part where the cats come up close to us and we simply love them. This is a musical that is highly entertaining and suitable for all ages. 
Additional Information:
CATS International Tour
Season: 9 January to 1 February 2015
Venue: MasterCard Theatres, Marina Bay Sands
Cast: Features an international cast
PERFORMANCE TIMES:
Tuesday – Friday 8:00pm;
Saturday: 2:00pm and 8:00pm
Sunday: 1:00pm and 6.00pm
TICKET PRICE:From $65* through to $195* Excludes the booking fee of SGD$3 per ticket
BOOKINGS THROUGH INTERNET:   http://www.BASEentertainmentasia.com, http://www.MarinaBaySands.com/Ticketing or http://www.sistic.com.sgBY
PHONE: +65 6688 8826