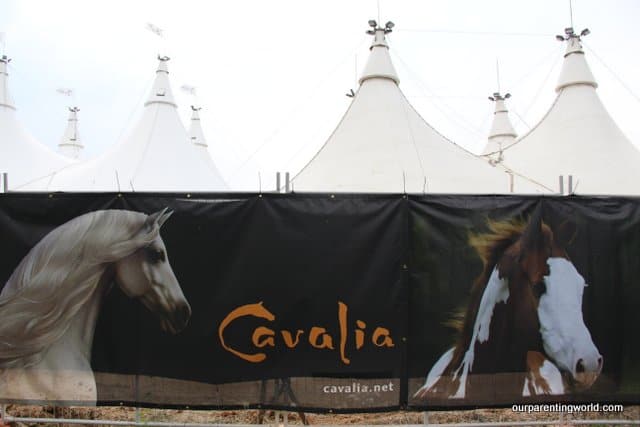 When you passed by Bayfront Avenue next to Marina Bay Sands, you would not miss the grand White Theatre Tent set up for the upcoming theatrical extravaganza, Cavalia. The opening night gala is scheduled for August 12 2014.
Cavalia is a fresh mix of equestrian and performing arts, multimedia and special effects that combine with integrating acrobatics, dance, aerial stunts and live music all into one spectacular show.
Not forgetting to introduce the big stars of the show are the 50 majestic horses which have arrived in Singapore. Our Parenting World team get to meet them close up and learn more about them.
Here are some of the horses: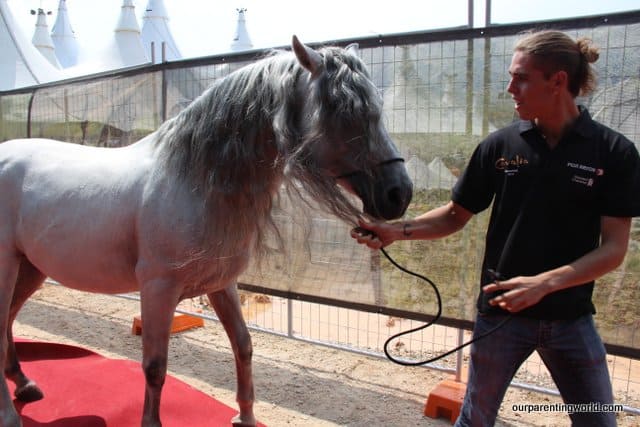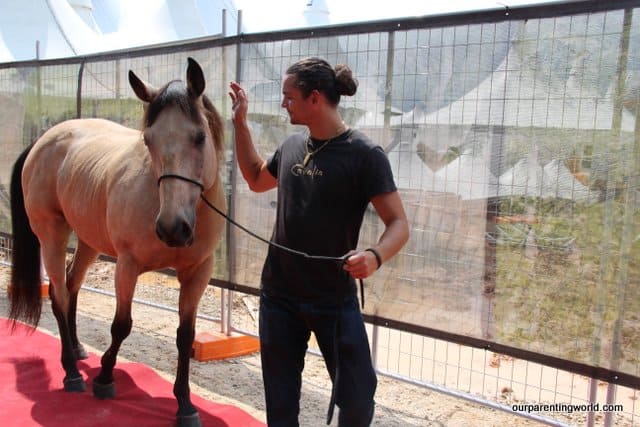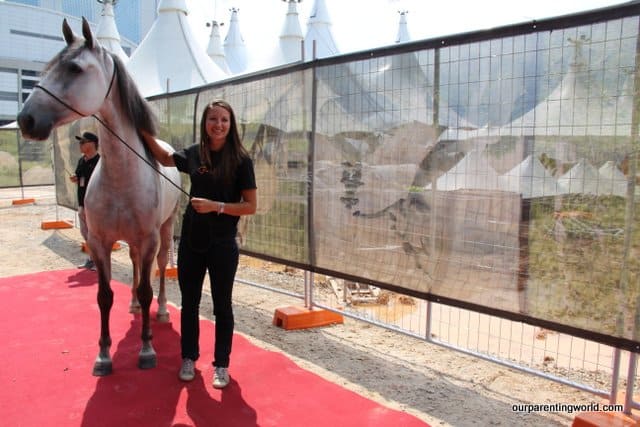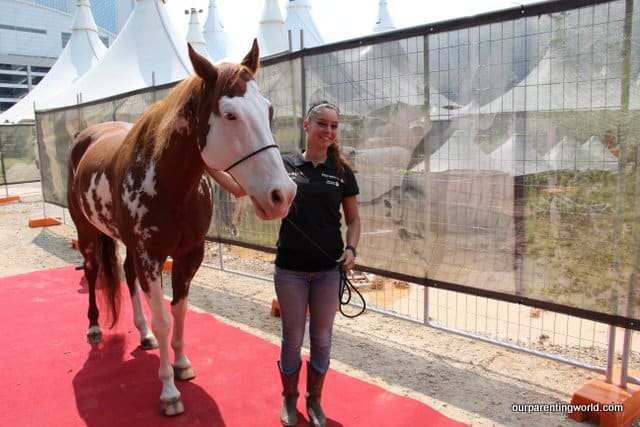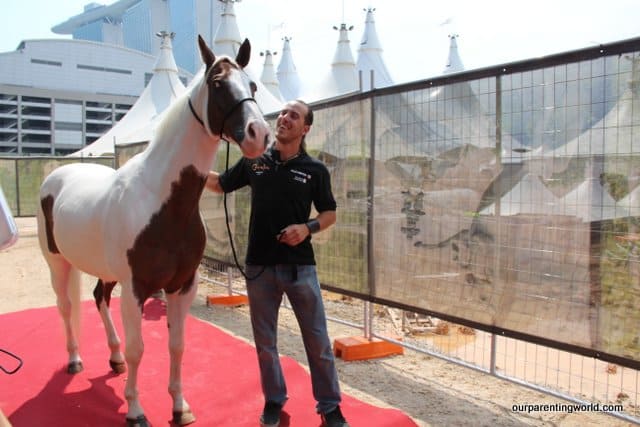 The show features multimedia and acrobatic spectacular that showcase "A Magical Encounter Between Human and Horse".  The 50 horses  represent 11 different breeds and they are from France, Spain, Portugal, Canada, the United States, Australia, Netherlands and together with 42 riders, aerialists, acrobats, dancers and musicians from around the world. 
The horse that drew a lot of attention and grasped of "So cute" were heard by the audience when the little horse strolled across the red carpet. The smallest horse named Troubadour is a proud 15 years old miniature stallion. He is 8 hands tall.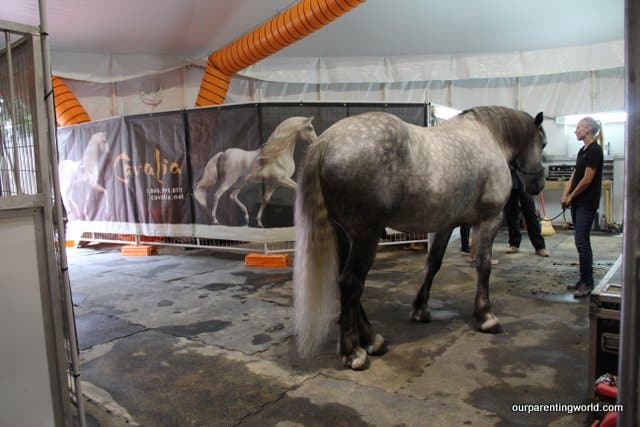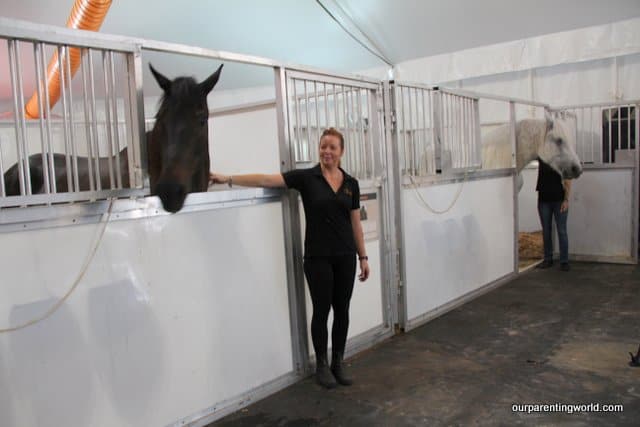 The horses settled comfortably in their 1,500 square-metre stables in Singapore, each horse has a designated box with enough room to stretch, lie down, sprawl out, roll and relax.
Extra care is taken to ensure that the horses are comfortable in each city, they are housed in a familiar environment with the same neighbours. 
There is also a 20 person team including trainers, veterinarian, health technicians provide daily health care, grooming and activities so that the horses are well taken care of.
Each day, the horses get their daily doses of the following pampering treatments: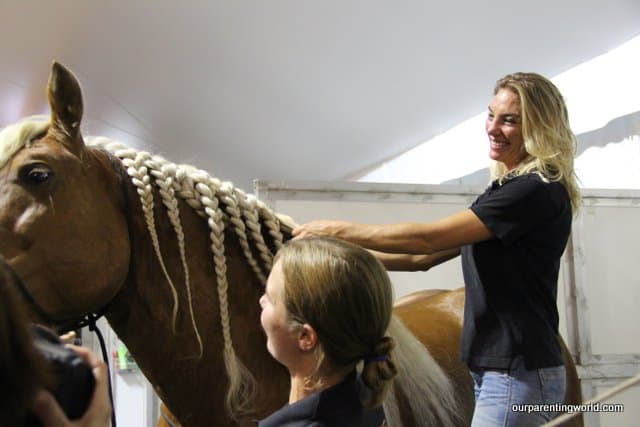 Grooming treatment, making the horses look good.
Showering the horses to make them clean and fresh.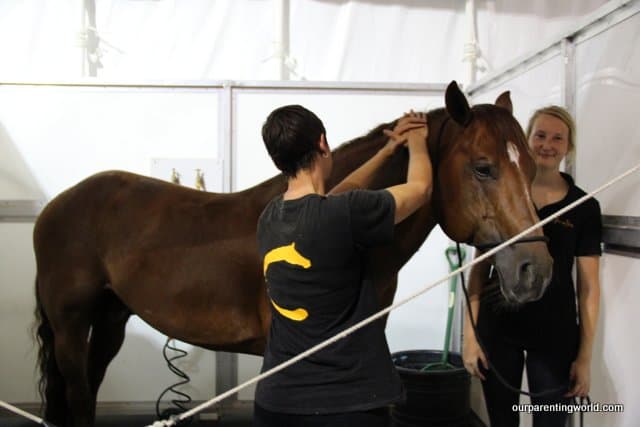 Massaging the horses to relax their muscles and also workshops with their riders and outings to the paddocks.
We can see that the horses and their Cavalia team members foster a strong and loving relationship.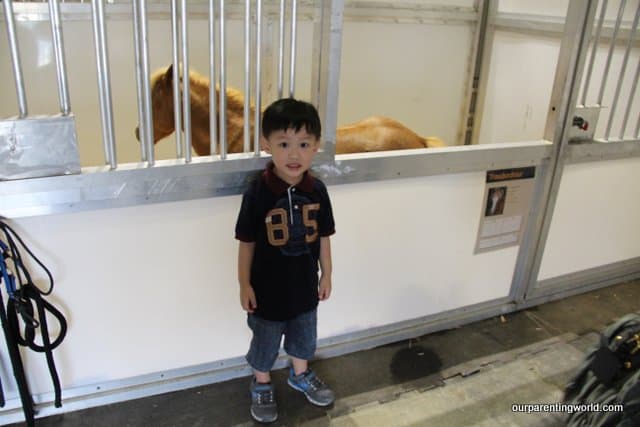 Our Parenting World, Di Di, loves the miniature horse that he went straight to find the horse after seeing the adorable horse strolled down the red carpet.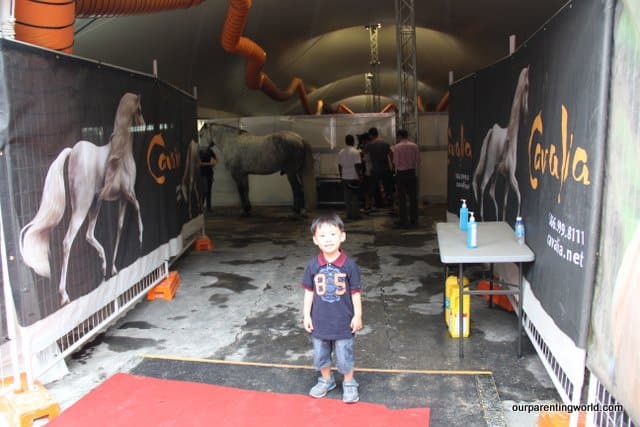 Cavalia is a not to be missed spectacular show that is suitable for the whole family! We are definitely looking forward to the show.
Hurry, head down to catch Cavalia from 12 August till 14 September 2014. 
Additional Information:
Cavalia: A Magical Encounter Between Man and Horse.
Showtime: Premieres at August 12 and performances till September 14 2014.
Location: Under the White Theatre Tent, at Bayfront Avenue beside Marina Bay Sands
Tickets: Available at www.cavalia.sg or by calling +65 3158 6735 or at every Sistic outlets online at www.sistic.com.sg or by calling +65 6688 8826 S$58 to S$288 + applicable fees.
Info: www.cavalia.sg