Our Parenting World is pleased to announce that Singapore's popular family restaurant Swensen is celebrating SG50 with an inventive SG50 menu to pay homage to our nation's rich heritage and bold flavour palettes.
Diners and Fans of Swensen will be delighted to know that for the whole year of 2015 in conjunction with the momentous SG50 islandwide celebration, we can look forward to an intriguing dish every month!
Our Parenting World team was at Swensen to try out the first three dishes that will be coming up from January to March 2015 and we are excited to show you all what are those three dishes.
Introducing the first dish coming out just next month, January is  Laksa Aglio Olio with King Prawns.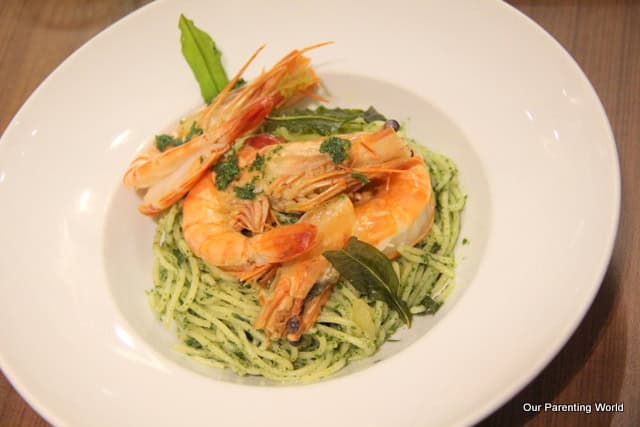 Laksa Aglio Olio with King Prawns ($14.90)
This is a Swensen's original back by popular demand!
To us, this is an unique dish that has a perfect combination of both Western, traditional Italian Aglio Olio and local favours that include tantalizing Laksa pesto and fragrant Laksa leave, each bite is tasty and full of laska flavour. The dish also comes with a generous serving of 3 fresh and succulent king prawns.
Come February, its Grilled Chicken with Spicy Satay Sauce.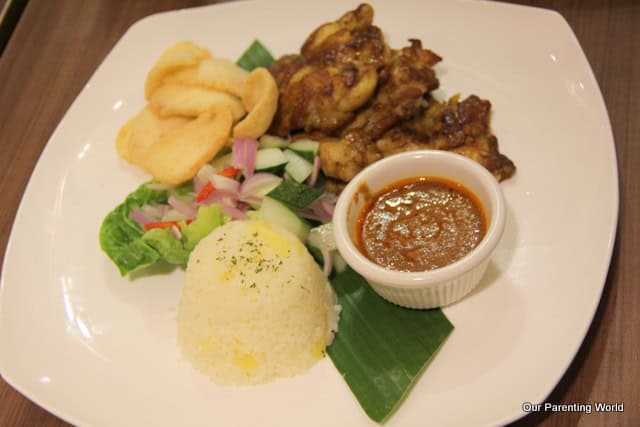 Grilled Chicken with Spicy Satay Sauce ($14.90)
This dish is actually one of Singapore's most enduring dishes with a Swensen's makeover! What we like about the chicken is, it has been marinated with chef's special blend of spices. No wonder, the chicken is so tender, juicy and full of flavour. If you like sauces, it comes with a delicious homemade satay gravy. The rice is no ordinary plain rice, it comes with fragrant pineapple butter rice and refreshing mixed salad.
Come March, its Beef Rendang Baked Rice ($13.90)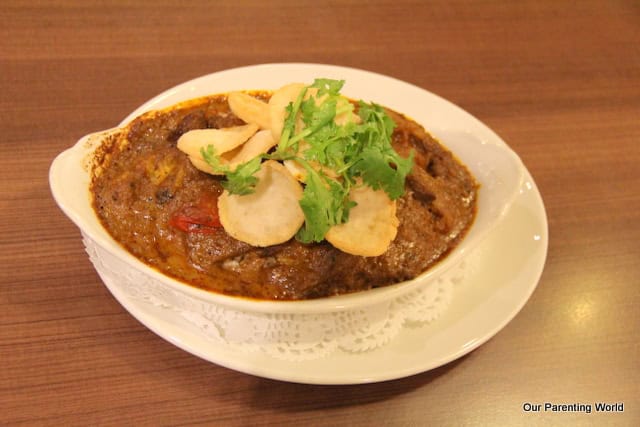 Beef Rendang Baked Rice ($13.90)
To those who enjoy spicy food, this dish will delight your taste buds with tender beef slices in tasty homemade spicy Rendang sauce placed over a bed of fragrant rice and layered with delicious melted cheese. It is baked to golden brown perfection and finally top up with crunchy crackers!
Swensen's SG50 limited edition menu offerings are bound to please your palettes with their rich, comforting flavors, all at a pocket-friendly price! It will be launched in Swensen's restaurants islandwide from 1st January 2015, and will run till 31st December 2015.

While the adults are tucking into the delectable three new dishes, Our Parenting World boys are tucking into their own favourite Swensen Kid's meal.
Gor Gor and Di Di enjoy eating at Swensen and ordering their own Kid's meal. Each meal comes with a main course, a corn cup and for drink, you can choose a choice of soft drink, apple or orange juice. The boys always look forward to bring home the exclusive submarine box called SubmaRay.
Please click HERE for the complete list of Kid's Menu at Swensen.
What's the best way to end a delicious meal, do we hear Desserts!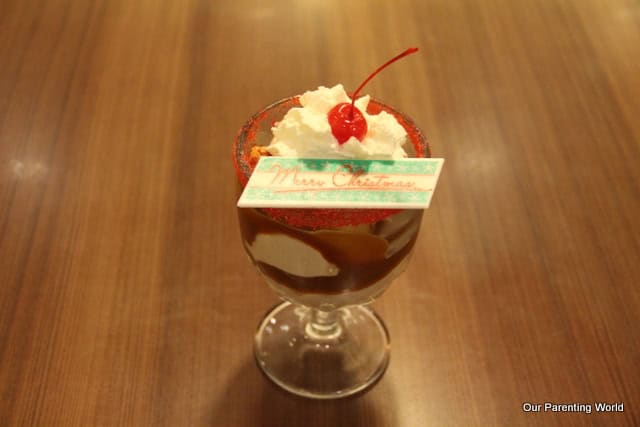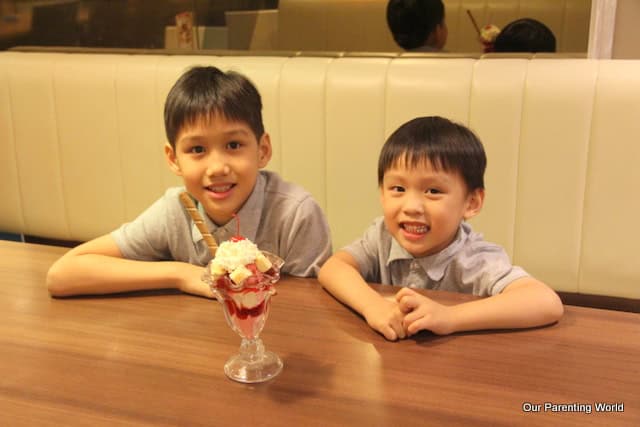 In celebration of the coming Christmas, Swensen has come up with Christmas theme Sundaes. Be sure, it will bring delight to many of the desserts fans during this festive season. Our Parenting World would like to thank the lovely organisers and Swensen Singapore for having us. We enjoyed the delicious meal and time getting together with all the lovely friends we met at the event. 
Come to Swensen and try out its limited edition SG50 menu starting from 1st January 2015. Please click HERE to find out more about Swensen.