This coming Chinese New Year, welcome the Year of the Rabbit at Jia He Chinese Restaurant and the newly opened Jia He Grand at One Farrer Hotel! 
Diners can look forward to enjoy prosperity and delightful dishes curated to bring fortune, great abundance, and good health. Each of the Lunar New Year menu is created with passion and efforts especially for diners to celebrate the reunion with their family and friends to business clientele. Every dish is crafted such that the Jia He Chinese Restaurant and Jia He Grand Lunar New Year Menus from Dining Menus, Takeaway Menus, to the Lunar New Year Goodies would ensure that the Chinese culinary gourmand would be satisfied.
Here's the highlight of some of the delightful Chinese New Year dishes that we have tried as follows: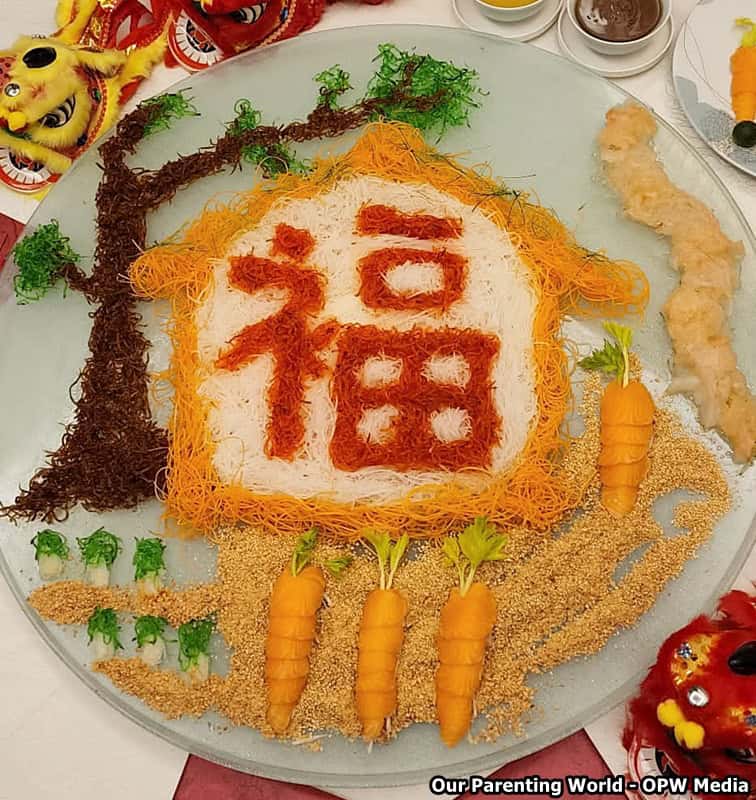 Double Happiness Salmon and Local Lobster Yu Sheng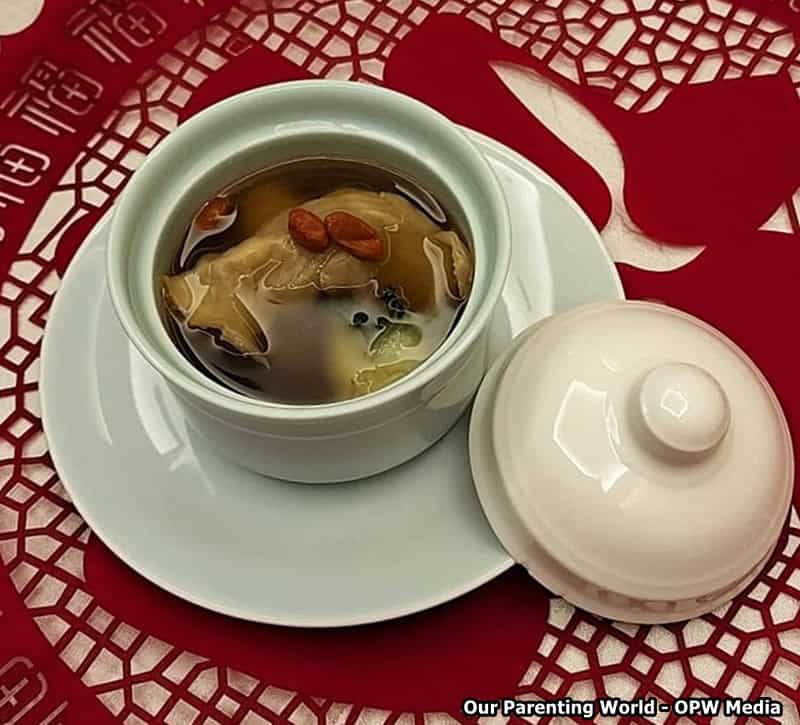 Double-boiled Fish Maw Soup with Conpoy and Morel Mushroom, Mustard Green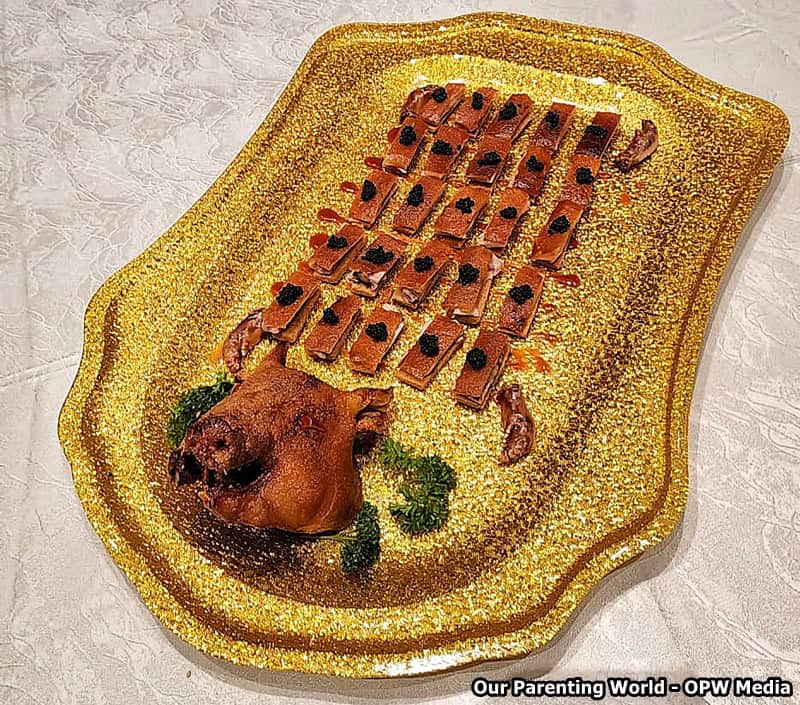 Roasted Sliced Suckling Pig with Caviar
Steamed Red Garoupa with Superior Chicken Stock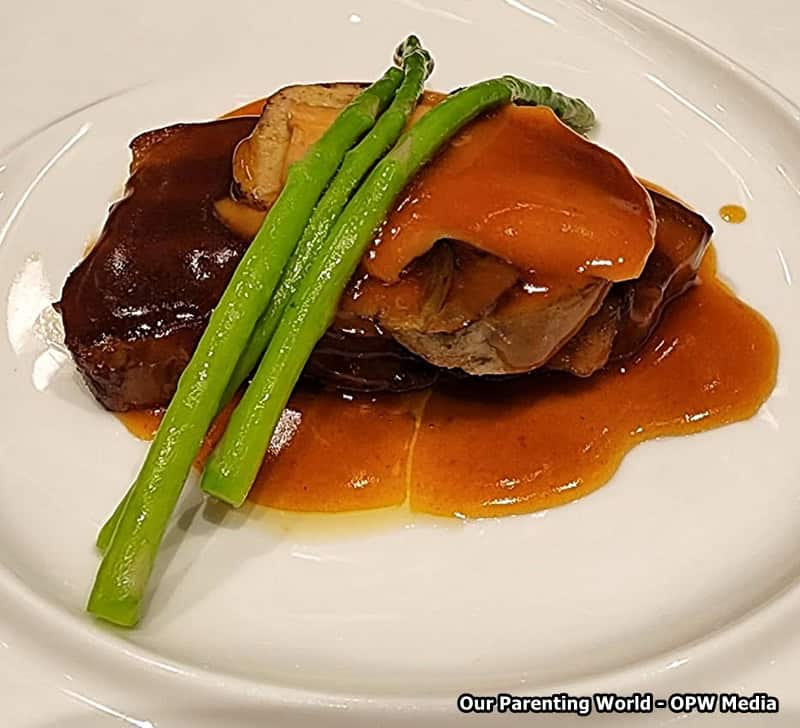 Braised Sliced Abalone, Foie Gras with Hokkaido Snow White Pork Belly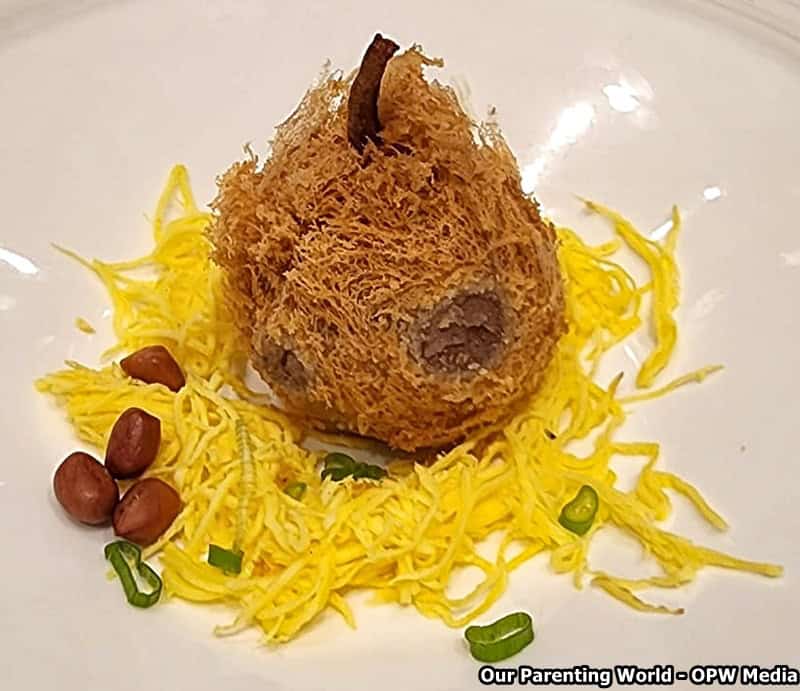 Stir-fried Glutinous Rice with Chinese Sausage Stuffed in Yam Dumpling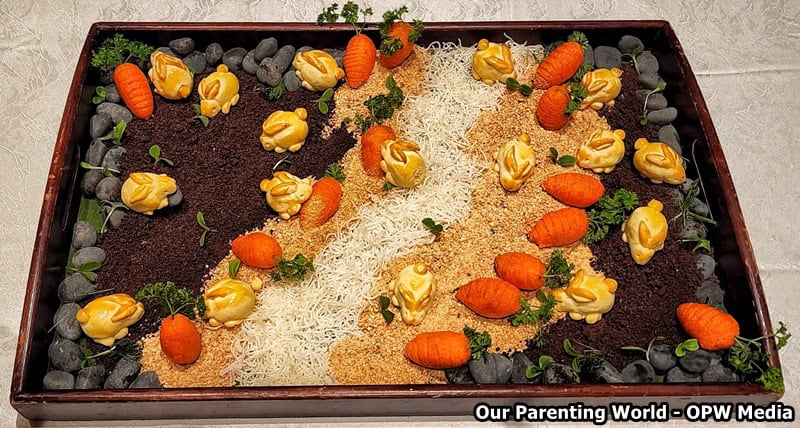 Custard Mochi accompanied with Crispy-fried Peanut Pastry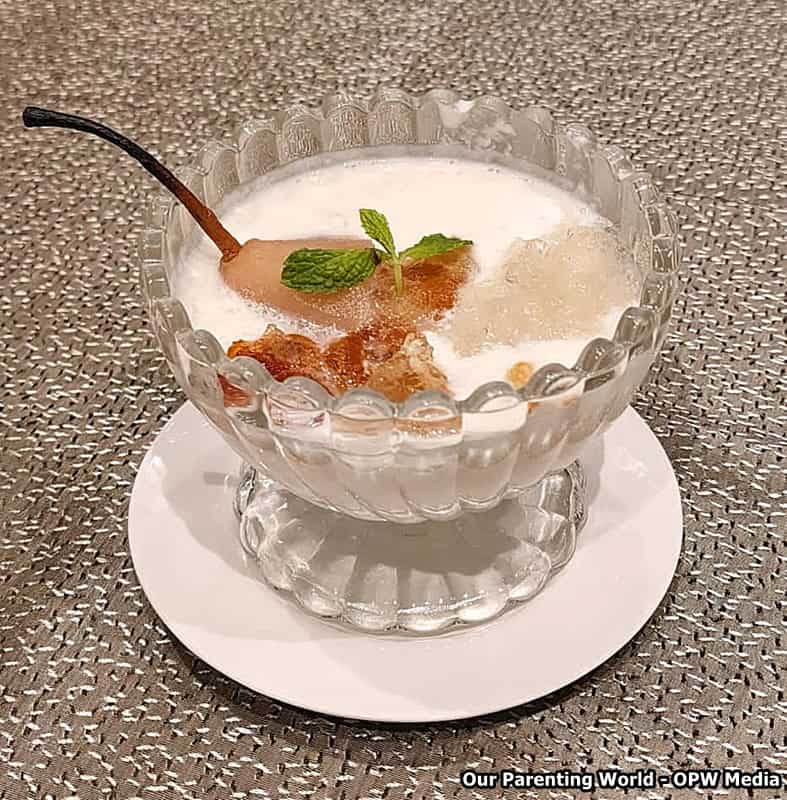 Double-boiled Bird's Nest with Peach Resin and Almond Cream in Snow Pear
If you are thinking of where to celebrate Chinese New Year with your family, friends and colleagues, Jia He Chinese Restaurant and Jia He Grand offer a wide variety of mouth-watering and impressive Chinese cuisine that will satisfy your cravings. Both restaurants are a great place to enjoy food food in a cosy and stylish environment. 
Feast with Jia He Restaurant CNY Set Menu starting from $1,088++ for 10 persons to Lunar New Year Set Menus for minimum 2 persons, available from $108++ per person. CNY Takeaway and Delivery Menus from Jia He Chinese Restaurant is available from $298+ to $688+ for 5 to 6 persons.
It is known that dining and eating auspicious Lunar New Year foods, would increase the blessings of wealth and success. These are some of the Jia He Chinese Restaurant and Jia He Grand Lunar New Year signatures that would bring abundance for one's Lunar New Year dining such as:
泡椒青花椒本地龙虾 Wok-fried Baby Lobster with Green Peppercorn
发财 4 头鲍鱼时蔬伴云吞鹅肝 Braised 4-Head Abalone with Seasonal Vegetable served with Crisp-fried Foie Gras Wanton
原只澳龙刺生三文鱼捞生 Fresh Whole Australian Lobster Sashimi with Salmon Yu Sheng
橙香焗鲈鱼扒 Baked Sea Perch with Orange-Yuzu Compote
日本带子松露蟹肉蛋白炒奶酿豆袋 Sautéed Stuffed Japanese Scallop with Truffle, Crab Meat in Beancurd Pouch, Scramble Egg White with Milk
红烧 3 头鲍伴甜菜根意大利饭 Braised 3-Head Abalone with Beetroot Risotto
日式酱焗本地龙虾 Wok-Baked Local Lobster in Teriyaki Sauce
港式腊味煲香米饭 Traditional Claypot Rice with Chinese Sausage and Preserved Meats
南乳烧猪 (半只)Roasted Suckling Pig with Fermented Bean Paste (Half)*
椰盅杏仁蛋白燕窝 Double-boiled Almond Cream with Bird's Nest and Egg White in Young Coconut
Both restaurants will be serving the same Jia He Lunar New Year menus during the 15 days prior to Chinese New Year, starting from 7 January 2023 to Reunion Day, ie Eve of Chinese New Year on 21 Jan 2023, and the 15 days of Lunar New Year starting on 22 January 2023 (Sunday).
A pre-deposit is required on certain days during Chinese New Year, be sure to secure the reservations early. For details of the menus, please find at https://jiahe.com
For the Chinese New Year Goodies, the Yusheng is a must, look forward to the Pencai and Roast Meats available from Jia He Chinese Restaurant for Takeaway and Delivery:
Orders from Lunar New Year Goodies menu such as Smoked Salmon with Walnut Yu Sheng 琥 珀烟熏三文鱼鱼生 is at $88+ for Large and $68+ for Small.
Another delightful Yu Sheng is Smoked Salmon with Edible Flower and Jackfruit YuSheng 五彩 缤纷烟熏三文鱼,波罗蜜鱼生 at $98+ for Large and $68+ for Small. An ideal selection would be the Baby Abalone Yusheng 鲍鱼仔鱼生 at $118+ for Large and $98+ for Small. The CNY Goodies 嘉和福满门庭春节 for Takeaway and Delivery are available from 26 Dec 2022 to 5 Feb 2023. Last order for Local Delivery is on 19 January 2023. Early Bird Discount of 10% is available from 26 Dec 2022 to 15 Jan 2023.
One would be able to feast and have their treasures and wealth with the prosperous Jia He Mini Treasure Pencai 嘉和迷你福临门盆菜 (For 6 Persons) consisting of the 8-Head Abalone, Live Prawn, Fresh Scallop, Dried Oyster, Roasted Sliced Duck, Braised Pork Belly, Sea Cucumber, Yam, Mushroom, Tientsin Cabbage, Radish and Cloud Fungus 8 头鲍鱼,生虾,带 子,蚝士,烧鸭件,五花肉,海参,芋头,冬菇,津白,白萝卜,云耳 at $311.04 Nett inclusive of GST. Upscale in abundance with the Jia He Treasure Pen Cai 嘉和福临门盆菜 (For 10 Persons) at $451.44 Nett inclusive of GST.
Alternatively give the delicious Jia He Premium Abalone Pen Cai 嘉和豪华鲍鱼盆菜 (For 10 Persons) consisting of 5-Head Abalone and more at $645.84 Nett inclusive of GST.
Jia He is popular for the Roast Meats 烧腊, 饭, 米粉, diners could find for takeaway/delivery the
Roasted Golden Suckling PigWhole 当鸿乳猪 at $419.04 Nett inclusive of GST,
Roasted Crispy Duck 明炉烧鸭 (Half at $51.84 Nett and Whole at $84.24 Nett) and
Roasted London Duck 伦敦烤鸭 (Half at $62.64 Nett and Whole at $105.84 Nett).
There is *Free Delivery for orders above $250 to one address. The minimum order is $200 for delivery service to be available. The delivery fee on CNY Eve, CNY Day 1 & 2 is $38 per address. CNY Day 3 to CNY Day 15, the delivery service is at $25.
Visit Jia He Chinese Restaurant eShop at https://shop.jiahe.com.sg for Takeaway & Delivery Menus to Lunar New Year Goodies from 26 Dec 2022.
Jia He Chinese Restaurant @ Connexion 嘉和餐馆
For Reservations, please contact 6694 8988 / 6694 9466
Email : [email protected]
Address:
Jia He Chinese Restaurant
1 Farrer Park Station Road, #01-14/15/16 Connexion, Singapore 217562
Jia He Grand @ One Farrer Hotel 嘉和 Grand
For Reservations, please contact 6538 9688 / 6538 2788
Email : [email protected]
Address:
Jia He Grand Chinese Restaurant
One Farrer Hotel, Level 1
1 Farrer Park Station Rd, Singapore 217562
Jia He Restaurant
For enquiries, please WhatsApp at 9067 0828 / 8870 8988