KidZania Singapore, the kid-sized city has launched its inaugural KidZ & Heritage celebrating Singapore's progress and achievement where children can participate in a variety of fun activities which include heritage photo booth, heritage role-play activities, a 'History of Singapore' Trivia Hunt around the City and a drawing competition to learn more about Singapore's past, present and future from now till 21 April 2019.
In addition, KidZania Singapore is celebrating its third Birthday with the BIGGEST 3-year-old Party whereby kids aged 3 years old can enter the City for free from 12 to 21 April 2019. KidZania Singapore also welcomes its newest Industry Partner, Fragrance, to join the city.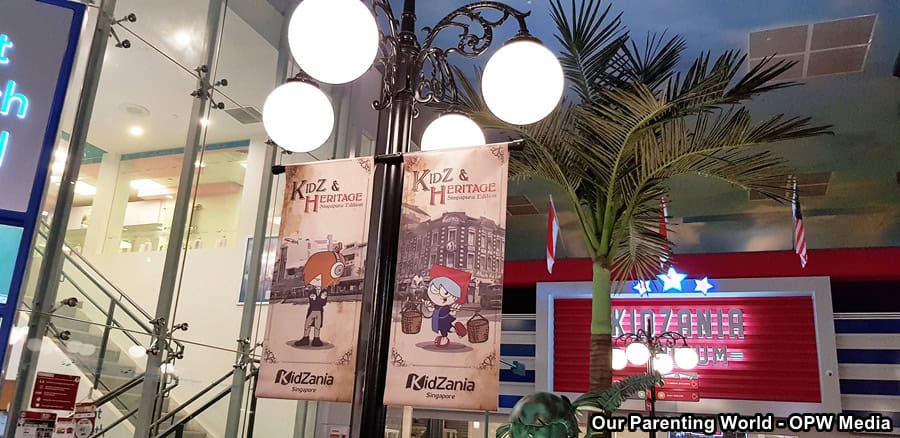 Here's what you can expect when you visit KidZ & Heritage as follows: 
Chinese Dance Performance by PCF Sparkletots @ Pioneer Blk 987D on 13 April (Saturday), 1:45pm at the Main Square
Visitors on 13 April 2019 (Saturday) will be treated to a unique art form that showcases the beauty, vibrancy, and diversity of the Chinese culture.
Colouring Activity by Milkcananime along the City Streets
Express your creativity and add colours to a heritage-themed colouring sheet
Heritage Photo Booth by Canon Singapore at the Main Square
Dress up as early settlers of Singapore and pose for a Kool photo! What's more, snap your best moments at the Heritage Photo Booth and post it on Facebook and Instagram with the hashtags #KZSGxCanon #KidZandHeritage and stand to win a Canon Pixma TS8270 (worth S$299)!

Each family can receive a free 4R-sized photo printed with Canon Pixma TS8270 (Limited to the first 50 families daily).
Heritage-themed Role-play Activities at the Courier Service, Newspaper Edition, and Imaging Academy
Kids can write a heritage-themed story as a Journalist, deliver Golden Peony rice sacks as a Courier, or go on a heritage photo trail as a Photo Journalist.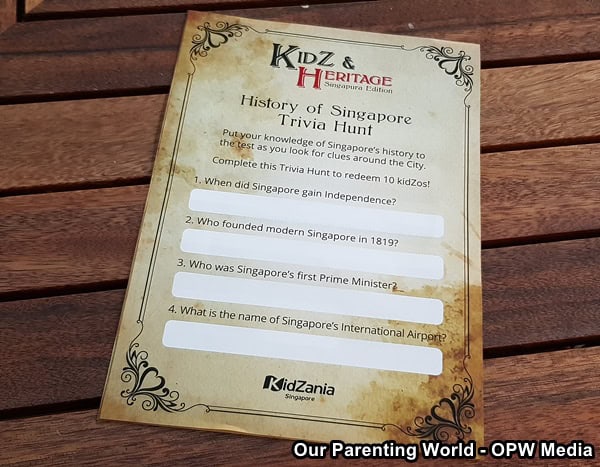 Collect the Activity sheet from the KidZ & Heritage Activity Booth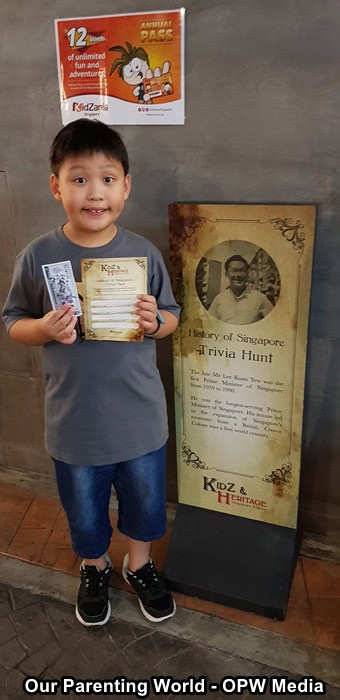 Go around the City to look for clues to complete your Activity sheet.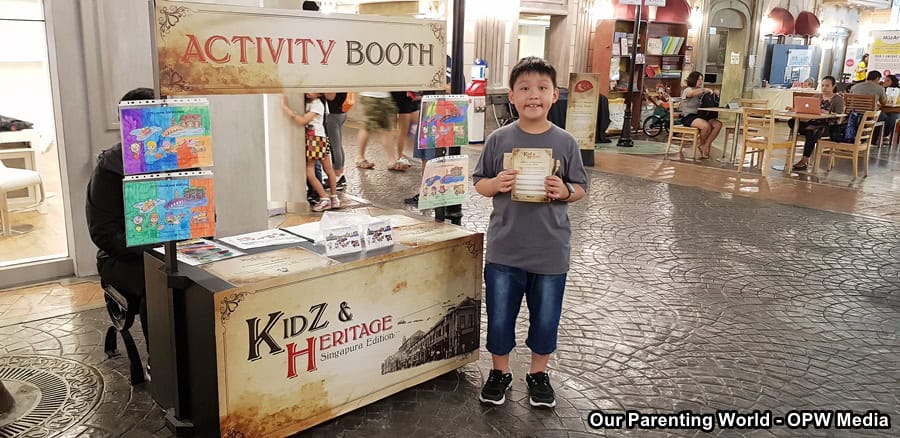 Well Done! Once you have completed the Activity sheet go back to the KidZ & Heritage Activity Booth to redeem 10 kidZos.
'History of Singapore' Trivia Hunt around the City
Kids can put their knowledge of Singapore's history to the test as they look for clues and complete a trivia quiz to redeem extra kidZos!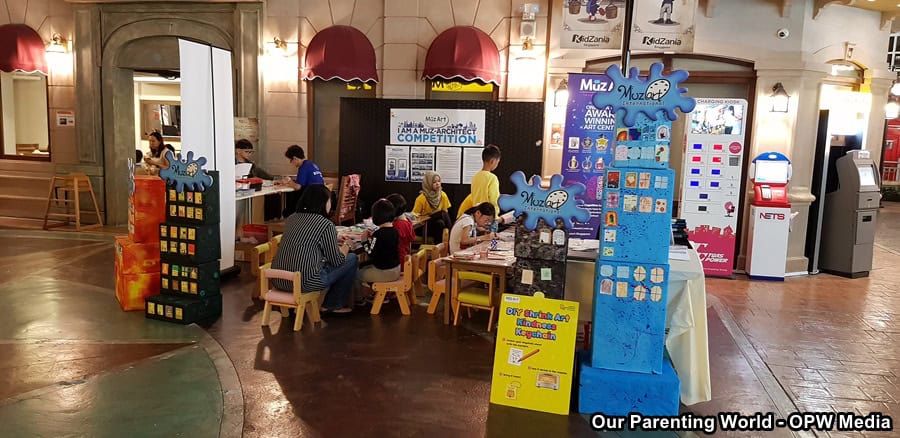 'I Am a Muz-Artchitect' Drawing Competition by MuzArt at the Main Square
From 16 March to 14 April, kids can get creative and express themselves through art by taking part in MuzArt's drawing competition. There'll be different categories for kids aged 3 to 6, 7 to 9, and 10 to 12, with attractive prizes up for grabs, including free art classes and KidZania Singapore tickets! Winners of each category will be announced on 21 April (Sunday).
Traditional Old School Game Booth by AAG at the Main Square
Take part in traditional old school games and win a chance to have a go at the kidZos Grabbing Machine!
Trishaw Experience around the City
Kids can travel around the City in one of Singapore's earliest mode of transport – a trishaw! Don't forget to visit the Imaging Academy to redeem a free photo from the photographers. Minimum Age Requirement: 7 years, and priced at S$5 for 15 mins (S$10 deposit required). Please head to the KZ Cafe to purchase a ride.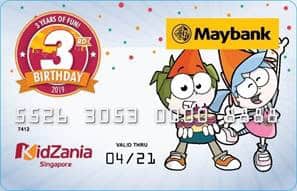 It's KidZania Singapore's third birthday, kids who visit the City in April will receive a limited edition debit card, while stocks last.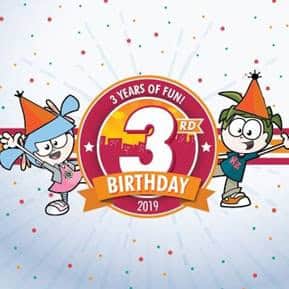 This coming April, KidZania will celebrate its third birthday by offering free Kid admission to three-year-olds daily from 12 to 21 April 2019! Kids will need to present their identification to enter the city, and terms and conditions apply. Besides the KidZ & Heritage event highlights, visitors can look forward to a special birthday rendition of its City Parade on 20 and 21 April at 1.30pm.
KidZania Singapore will also inaugurate its second batch of CongreZZ members on 20 April. Through an intensive three-month selection process, up to 20 kids aged 7 to 12 years have been selected to form the national legislative body of KidZania Singapore, for a term of one year. During the inauguration, the pioneer batch of CongreZZ members will hand over the reins of office to the newly selected CongreZZ members. Since taking up the role last year, CongreZZ provided a conducive platform for the young minds to discuss key topics concerning the citiZens of KidZania, as well as take part in specially curated activities.
As an ode to three, come in a group of three to enjoy 30% OFF Kid and Adult admission tickets throughout April!
A Taste of Tradition in the City and Other Upcoming Programmes
Kids can discover the rich history behind the taste of traditional BBQ Meat and learn how the meat is cooked using charcoal, as KidZania Singapore welcomes its newest Industry Partner, Fragrance.
In addition, non-stop learning fun with KidZania Singapore awaits families in the year, with in-City programmes related to Zoology and Innovation, and the return of the successful Camp KidZania, a holiday overnight camp programme during the March and June school holidays. Plus, expect more KidZania Go! roadshows that aim to bring the edutainment experience out from the kid-sized City to public spaces. More details will be shared closer to the date.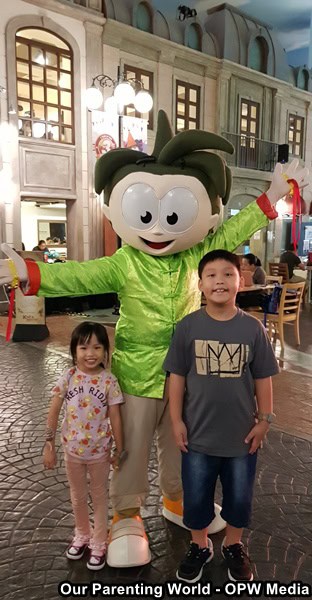 Happy 3rd Birthday KidZania!
Come and visit KidZania Singapore's inaugural KidZ & Heritage and embark on a fun and meaningful trail to learn more about Singapore's past, present and future from now till 21 April 2019 and celebrate KidZania's 3rd birthday! 
KidZania Singapore – KidZ & Heritage
Date: March 16 – April 21, 2019
Location: KidZania Singapore, 31 Beach View, #01-01/02, Singapore 098008
For more information on KidZania Singapore and updates on its latest events and activities, please visit;
Website: www.kidzania.com.sg 
Facebook: facebook.com/KidZaniaSingapore