Welcome the Year of the Dog!
Celebrate Chinese New Year at Tien Court Restaurant, Copthorne Kings Hotel Singapore, well-known for its authentic Cantonese cuisine along with a delectable selection for the Dim Sum lovers. 
This Chinese New Year (CNY), diners will be delighted to know that Tien Court has come up with an impressive array of Chinese New Year cuisine for you and your family to enjoy! Our team attended the CNY Media Tasting Set Menu and highlight the wonderful dishes served as follows: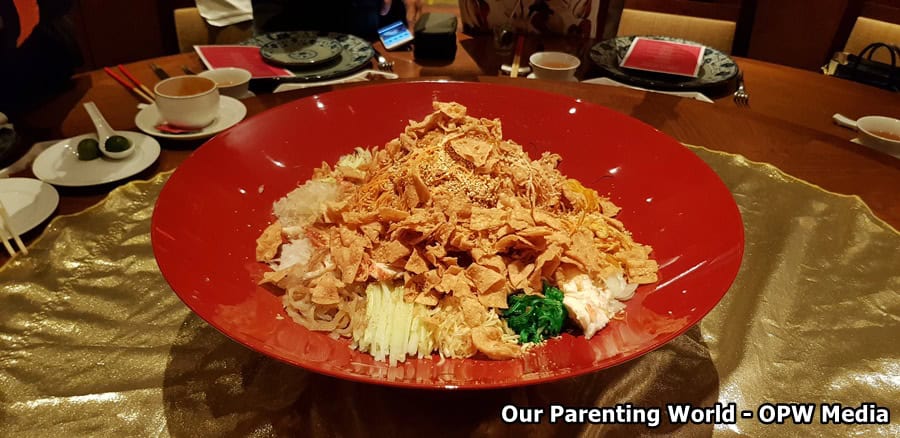 Prosperity Nyonya Lou Hei 
花开富贵娘惹鱼生 
This Yu Sheng has an unique twist than the usual Yu Sheng with Nyonya style. The whole platter is filled with fresh and colourful assorted vegetables, prickles, tangy sauces, condiment and spices. It is one gloriously delicious Yu Sheng for the whole family to enjoy tossing to proserity! Huat ah!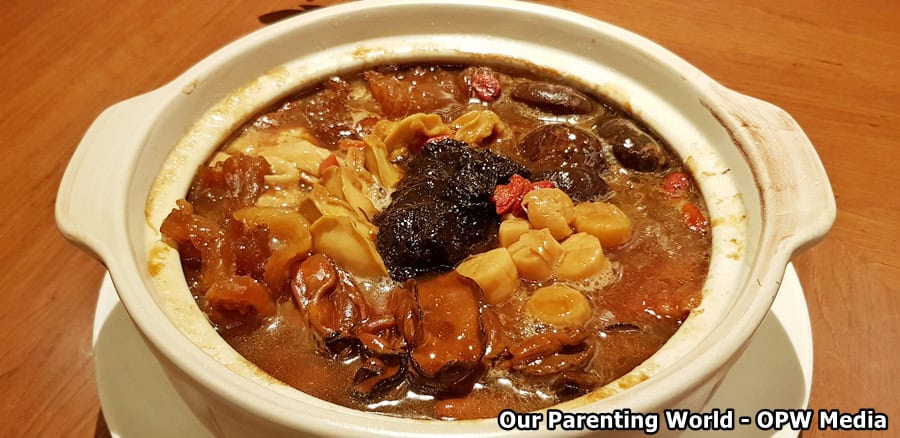 Bountiful Pen Cai
迎春接福大盆菜
This is a luxurious pot filled with wholesome goodness like Abalone, Fish Maw, Sea Cucumber, Conpoy, Chicken, Roast Pork, Pork Tendon, Dried Oyster, Black Moss and Chinese Cabbage. This Pen Cai is so delicious filled with fresh and well seasoned seafood like abalone, juicy, tender roast pork and the broth is rich and full of flavour.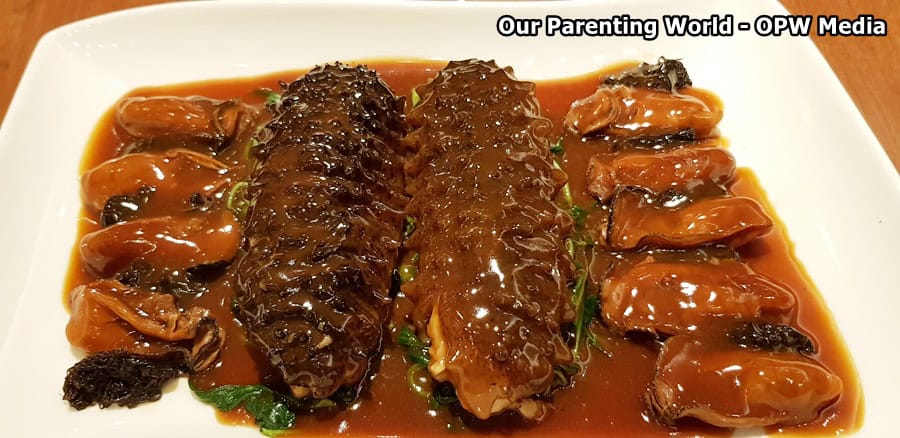 Braised Sea Cucumber Stuffed with Dried Oyster and Black Moss
发菜蚝豉酿原条龙文参
This dish has been wonderfully braised to perfection, we especially like the sea cumber, it is very chewy and has a gelatinous bite to it.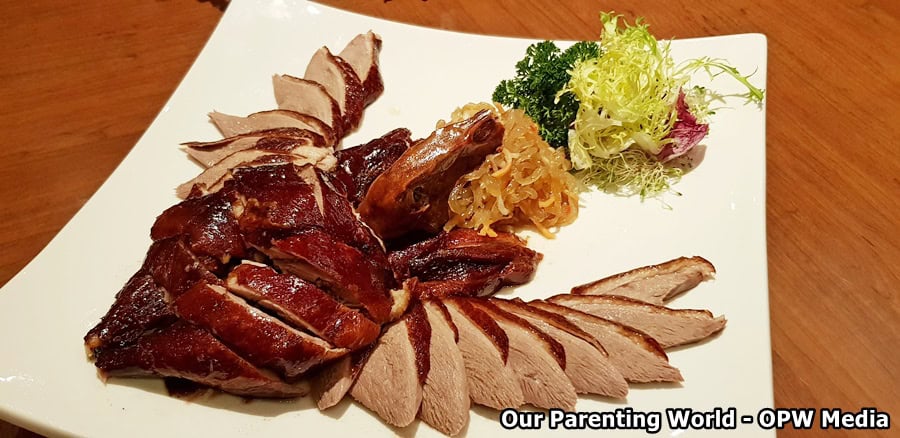 Abundance Tea Smoked Duck with Marinated Jellyfish Salad
茶皇鸭拼海蛰
When the dish is served, we are all impressed with the plating. The duck meat is full of tea aroma and very tender.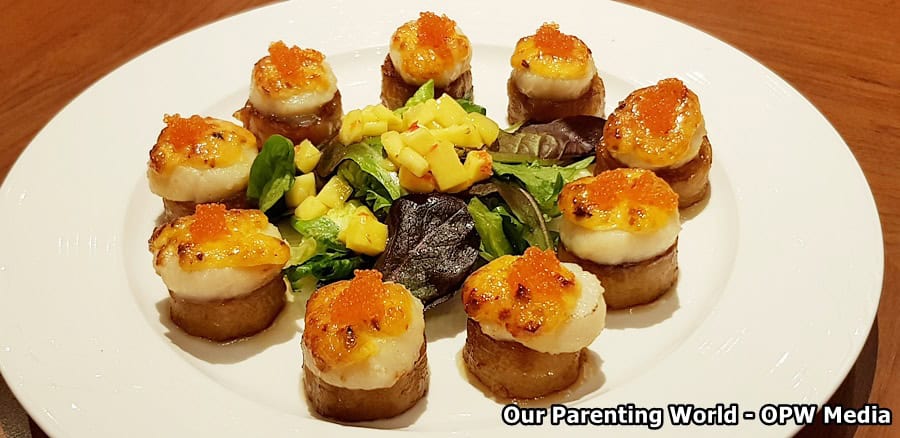 Baked Fresh Scallops with Golden Garlic and Teriyaki Sauce
蒜香沙汁焗带子
The scallops are very moist, soft and tender, wonderfully flavoured with aromatic golden garlic and teriyaki sauce, it is a delight to pop into our mouth!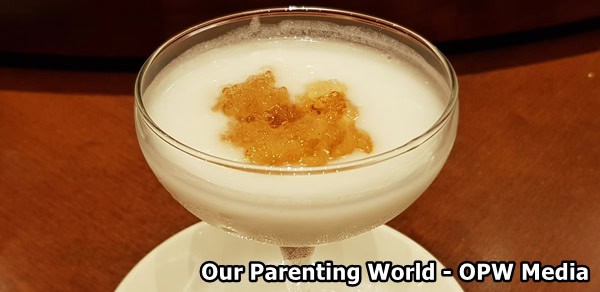 Cream of Coconut with Shredded Coconut and Peach Resin
椰汁桃树糕
It is always enjoyable to end a hearty meal with a delicious dessert like Cream of Coconut with Shredded Coconut and Peach Resin. It is light, not too sweet and very refreshing!
Additional Information:
This coming Chinese New Year, Tien Court Restaurant, Copthorne Kings Hotel Singapore has come up with CNY Set Menu Lunch/Dinner. 
Have your reunion lunch/dinner or festive lunch/dinner at Tien Court Restaurant with its set menus ranging from $288++ to $1688++ per set.
Start your dinner by tossing to good fortune with its Yu Sheng that symbolizes an increase in abundance, prosperity and vigour, followed by many of its signature dishes like Braised Shark's Fin Soup with Crab Meat, Braised Spared Ribs with Chef's Noble Sauce and Signature Braised Mee Hoon with Seafood and Pork Slices.
Please click HERE to look at its CNY menu. 
Tien Court Restaurant – Discover Chinese dining at its finest.
Copthorne Kings Hotel Singapore 
403 Havelock Road, Singapore 169632
Tel: +65 63183(193/198)
Email: [email protected]
To find out more, please visit: 
https://www.millenniumhotels.com/en/singapore/copthorne-kings-hotel/tien-court-restaurant/ 
If you are thinking of celebrating Chinese New Year at the comfort of your own home, you can order Chinese New Year takeaways from Tien Court Restaurant including its sumptuous Bountiful Pen Cai, please see below for details: