Celebrate this coming Chinese New Year with Mimi as it has launched an enticing offering – Lunar Soirée, featuring three festive menus starting from 17 January until 9 February 2020. The dishes are curated by Head Chef Sam Chong and Executive Culinary Director Chef Daniel Koh. 
This exclusive restaurant is located at the Riverhouse in Clarke Quay. The Riverhouse level 1 has a bar called "Yin" and a club called "Yang" (i.e. like the Yin and Yang in Chinese language) and this Mimi restaurant is located at level 2. In Chinese language, Mimi means "secret" (秘密), which explains the restaurant's exclusiveness. The restaurant belongs to the well-known "1-Group's" which also manages other popular restaurants at The Summerhouse and Alkaff Mansion.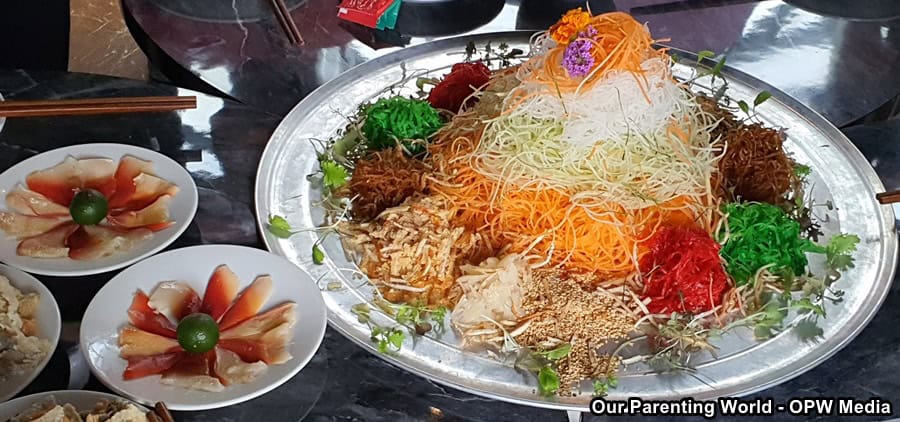 The restaurant's Chinese dining focus is using a modern menu that incorporates both traditional and modern preparation techniques. First up, we tossed the Mimi Prosperity Akagai Yu Sheng for good luck and prosperity, this colourful Yu Sheng is filled with shredded vegetables, a variety of condiments and sauces. This yummy Yu Sheng is mixed with fresh Akagai (Ark Shell Clam) and crispy fish skin. 
Fish Maw with Crab Meat Soup – Fish maw soup with bamboo pith and fresh hand-picked crab meat
This is a hearty and delicious soup that is generously filled with chewy fish maw and succulent crab meat.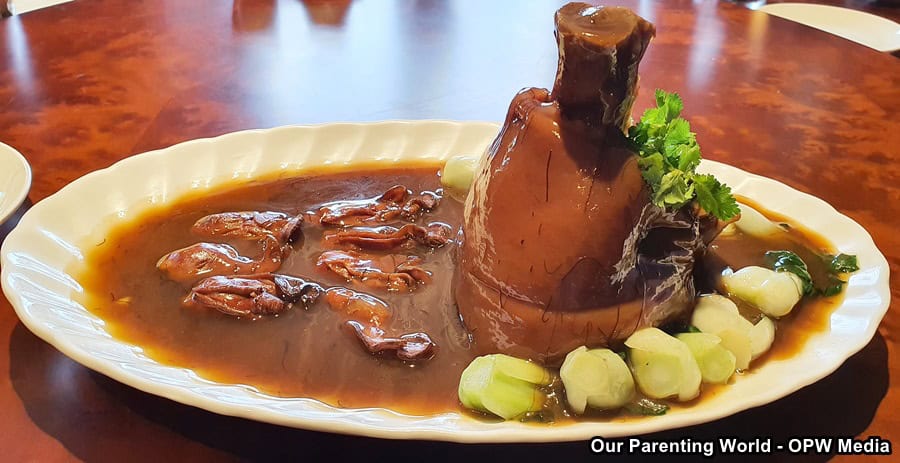 Dried Oysters & Pork Trotter – Braised pork trotter with dried oysters and black moss
When the Dry Oysters and Pork Trotter is served, everyone is impressed with the huge size. This pork trotter is well-braised with the meat so juicy and soft that it falls off the bone easily.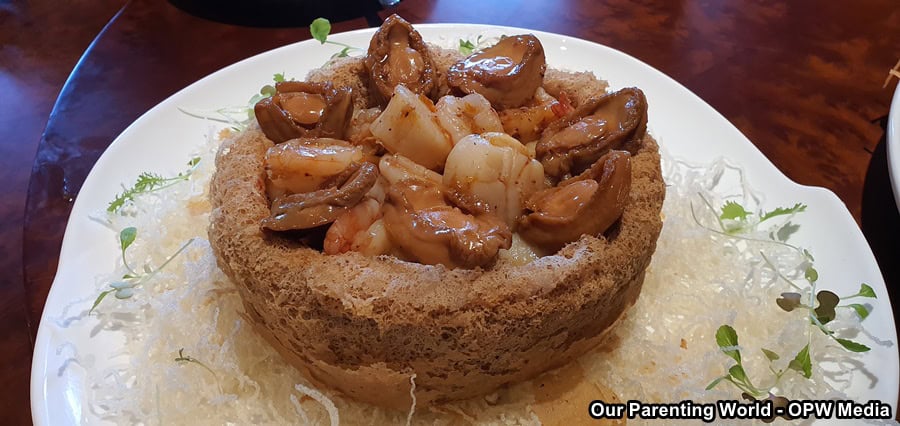 Abalone Yam Ring – Crispy yam ring with abalone and seafood
This yam ring is unique as it is filled with abalone. The yam ring has been deep-fried perfectly till golden brown and filled with lots of fresh seafood and one of Chinese New Year's favourite ingredients, savoury abalones.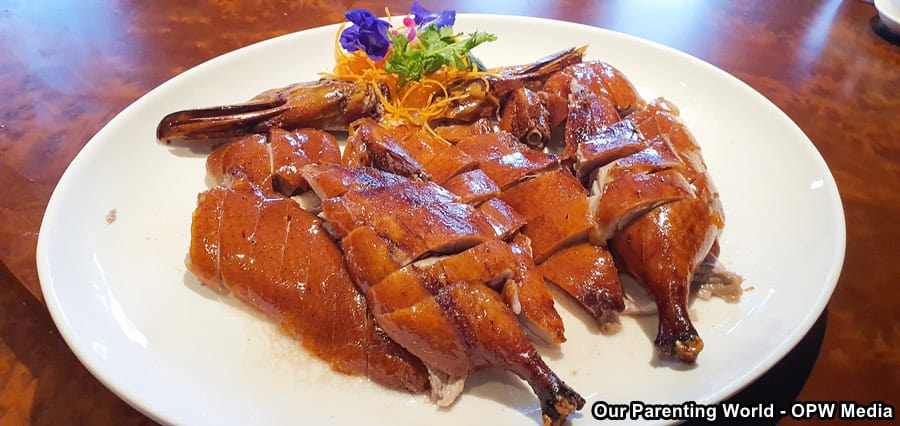 Mimi's Signature Roast Duck – Roasted Duck with Rose Wine, Five Spice and a blend of Seafood, soya bean and sesame.
The roast duck is wonderfully roasted till bursting with robust flavours and the meat is so moist and succulent. This is a must-try at Mimi!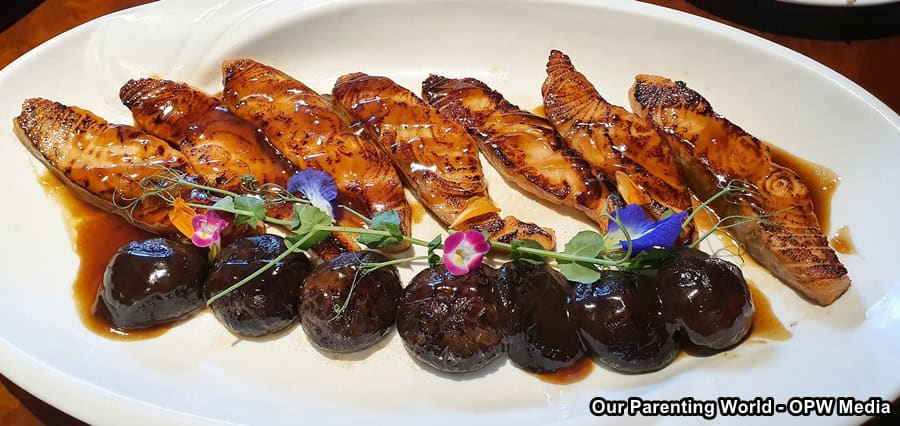 Salmon Sabayon – Wok-charred salmon with soya sabayon 
This delectable dish is charred with soya sabayon that gives a sweet and savoury taste to the fresh salmon meat.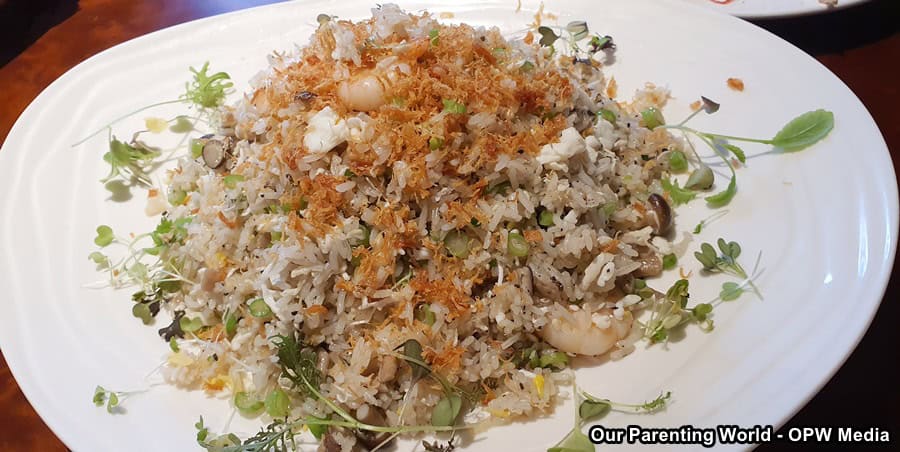 Truffle Fried Rice & Scallops – Black truffle fried rice with scallops and egg white
This is an ultimate luxury fried rice that comes with truffle and scallops with great wok hei taste, absolutely delicious!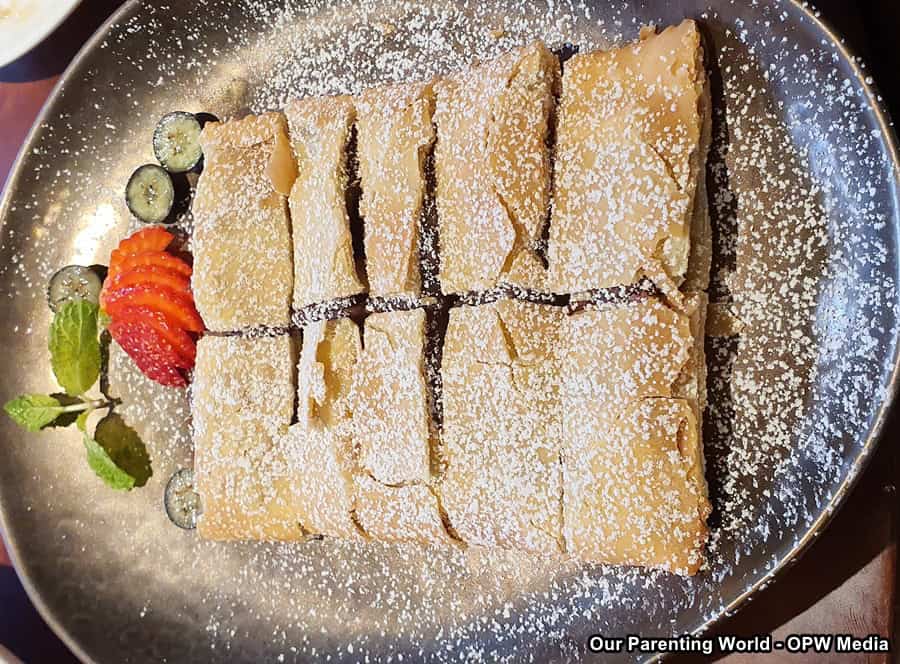 We finished the sumptuous meal with Mango Pomelo Sago & Shanghai Sweet Stacks. The Mango sago is garnished with pomelo and coconut milk and Shanghai-style deep-fried red bean paste pancakes. 
We always look forward to private dining experience because it is more exclusive and out of the ordinary. After we have tried the coming Chinese New Year dishes at Mimi the Riverhouse's private dining room, we can say that this private dining experience certainly live up to our expectation! 
Just like the name of the restaurant which means secret in Chinese, this is definitely one of the best secret places to dine for the coming Chinese New Year! 
Address: Mimi Restaurant, Level 2, 3A River Valley Road. #01-02, Clarke Quay. Singapore 179020
​Telephone: +65 6261 1189
Email: [email protected]
​Opening hours
Lunch: Tuesday to Friday –  12pm to 3pm 
(Last orders at 2:15pm)
Dinner: Tuesday to Sunday – 6pm to 10:30pm 
(Last orders at 10:15pm)