The annual Mid-Autumn Festival celebration at Gardens by the Bay has always been very popular among our local and overseas visitors. Our Parenting World team visited the beautiful Flower Dome at Gardens by the Bay where we are greeted with more than 10,000 Chrysanthemums in a myriad of colours consisting of red, gold, pink, orange, white, purple and yellow in full bloom. Looking at the crowd and from what we observed, this year, Gardens by the Bay will continue to rank as one of the most popular places to visit to celebrate Mid-Autumn Festival.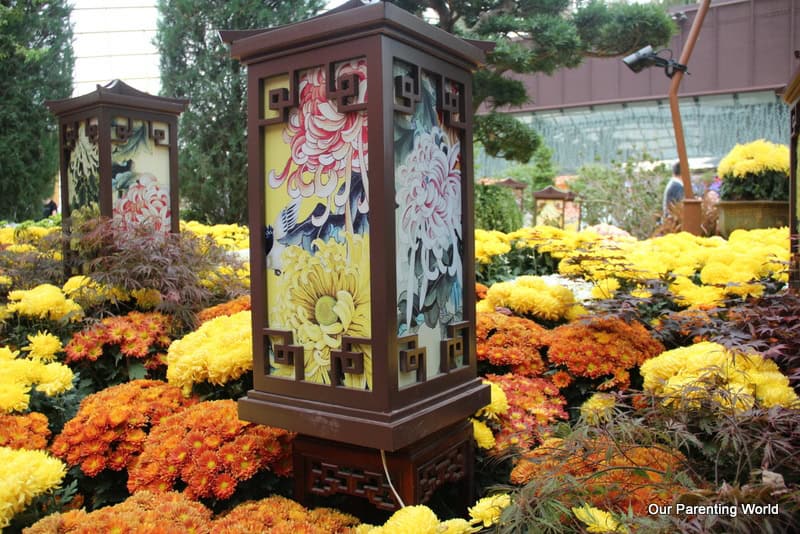 The theme this year at the Flower Dome is "Celebration of Chrysanthemums". As the name suggests, the Flower Dome is filled with Chrysanthemums, a symbolic feature in traditional Chinese art to represent the autumn season and they are among the world's most popular flowers. There are more than 40 varieties of Chrysanthemums on display.
When you take a stroll and admire the beautiful wide varieties of Chrysanthemums, look out for the unique Spider Chrysanthemums that are specially brought to Singapore for the first time.
Let's take a closer look at some of the beautiful Chrysanthemums in full bloom at the Flower Dome: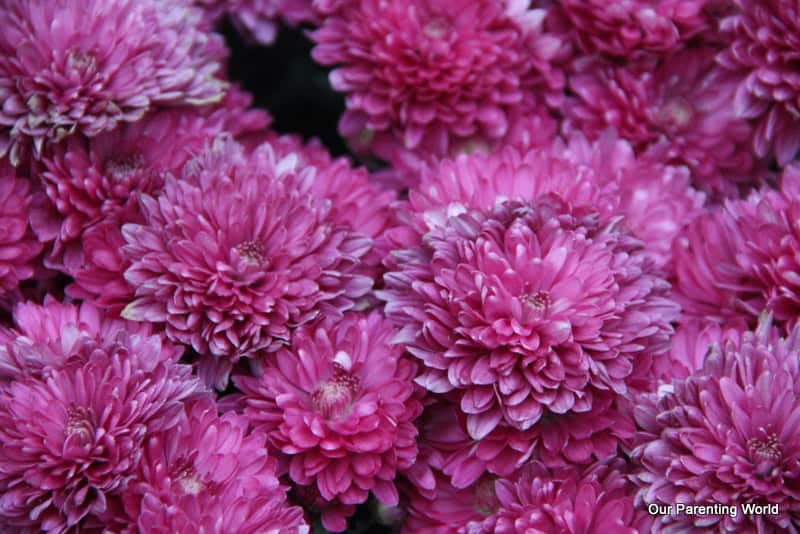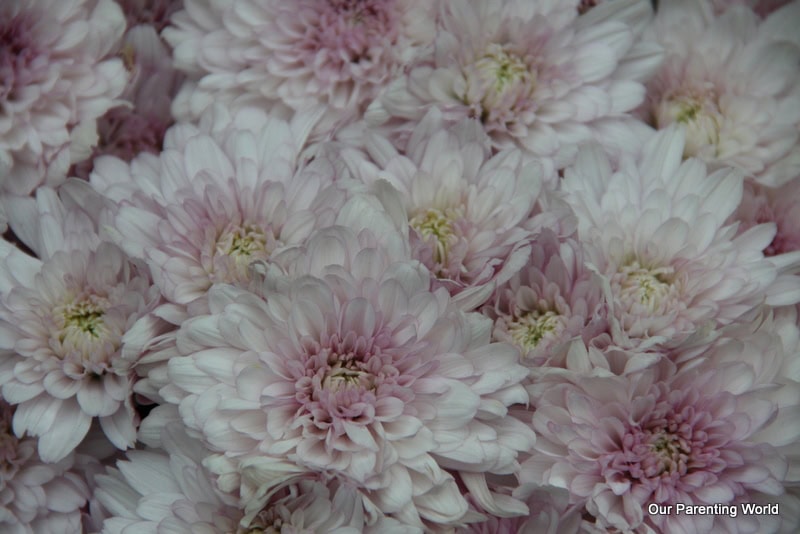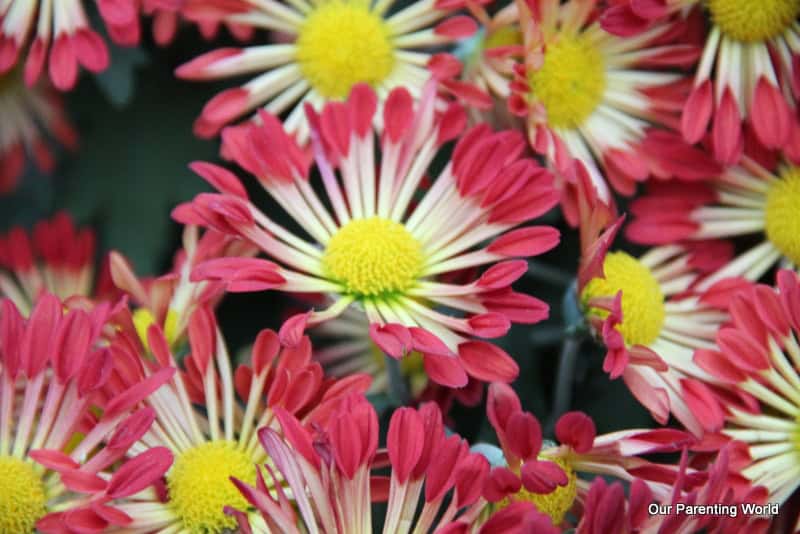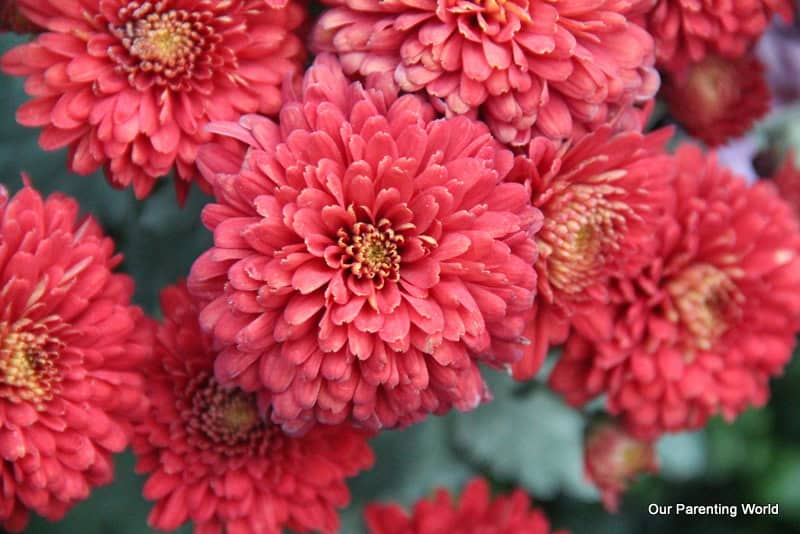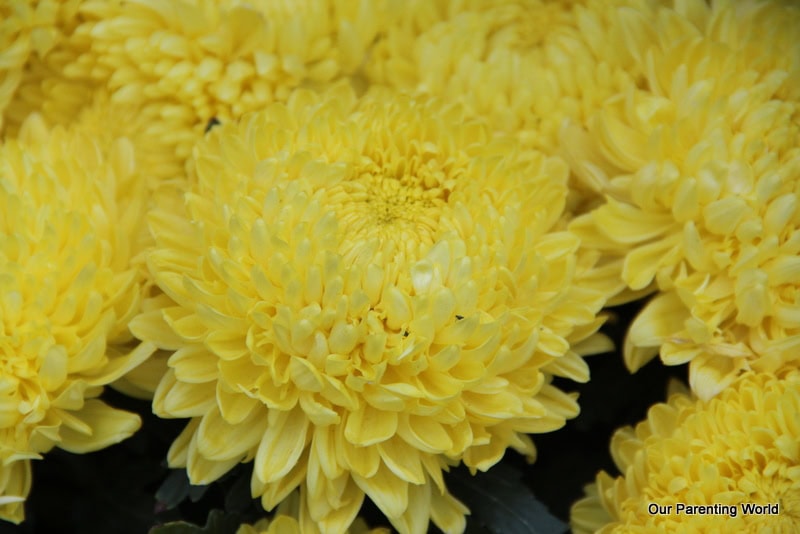 In Greek language, the name "Chrysanthemum" consists of chrysos (gold) and anthemon (flower). Translated, it means "golden flowers". The description is apt because this species of flowers is very classy and many of them are yellow in colour, almost like gold colour. Right in the middle of the Flower Dome, you can see bonsai trees which are more than 100 years old and you can also find maple trees with rich colour leaves.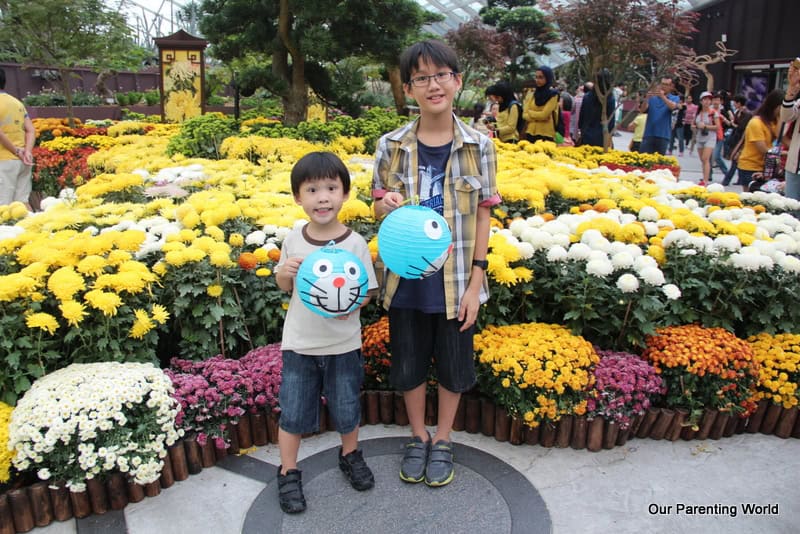 The Flower Dome at the Gardens by the Bay always amazes us because of the change of their floral themes every few months. Visiting the Flower Dome is like going overseas to view different types of flowers during different season. This theme of "Celebration of Chrysanthemums" is equally exciting as the other previous themes because it is really amazing to see so many different types of chrysanthemums all display in this cool and beautiful environment. This is also a place to enjoy and relax, away from the hot and hazy climate outside.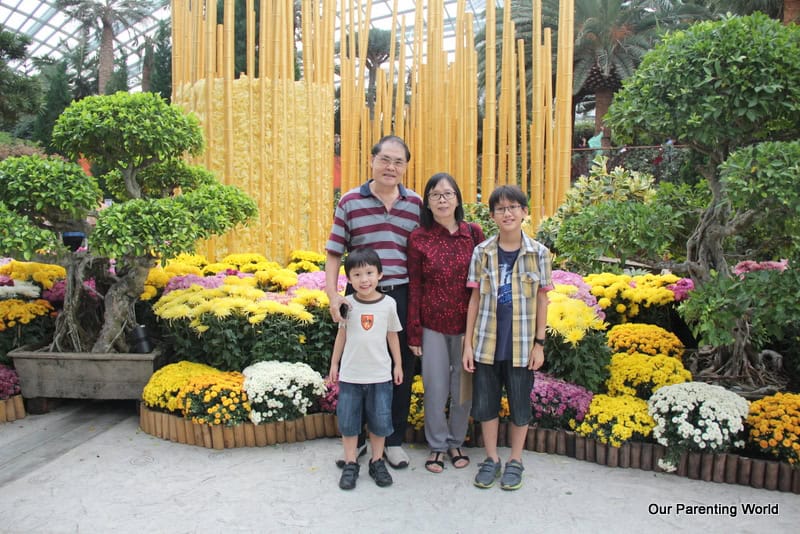 Bring your grandparents to celebrate Mid-Autumn Festival at Gardens by the Bay and enjoy SG50 Seniors Special, free admission to Flower Dome and Cloud Forest till 31 December 2015.
The "Celebration of Chrysanthemums" floral display will be on display from 24 September to 10 November 2015, from 9am in the morning to 9pm at night. There are also special promotions for admissions:
Mid-Autumn Festival 2015 Promotion for Children
From 25 September to 4 October 2015, 5pm to 9pm daily, every child who brings along a lantern* will enjoy free admission to both conservatories.
*Candles are strictly NOT allowed in the Gardens
SG50 Special – Free Admission for Seniors
In celebration of SG50, local seniors (aged 60 and above) can enjoy free entry into two conservatories. Accompanying caregivers of seniors can also enjoy 50% discount into two conservatories. Valid till 31 December 2015.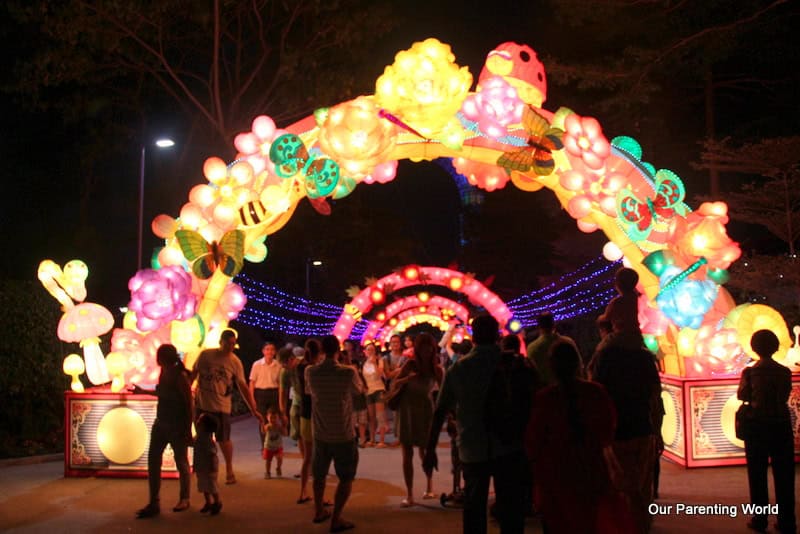 Other than the Chrysanthemums floral display at the Flower Dome, visitors will get to view more than 300 lanterns shaped like various animals and plants at the Gardens in celebration of the Mid-Autumn Festival. These lanterns are located at the outdoor area of the Gardens and no admission fee is needed. The light-up of these lanterns will be from 25 September to 4 October 2015. 
Let's take a closer look at some of the lovely attractive lanterns that light up Gardens by the Bay: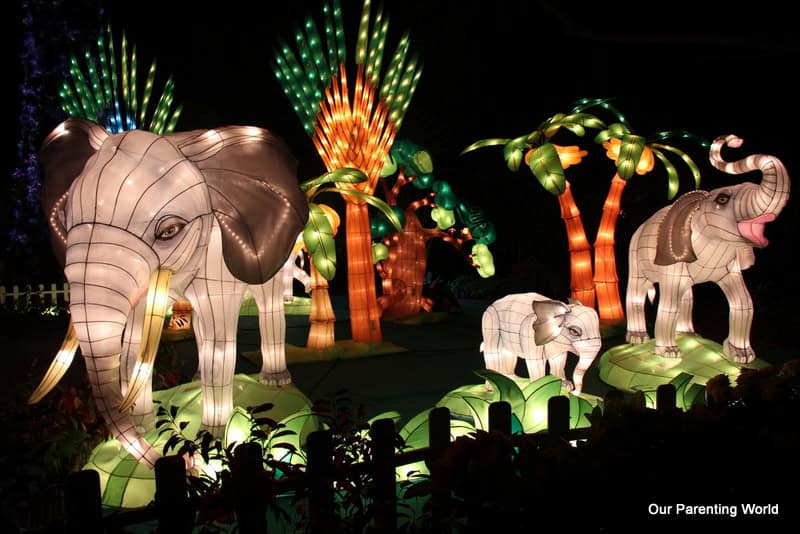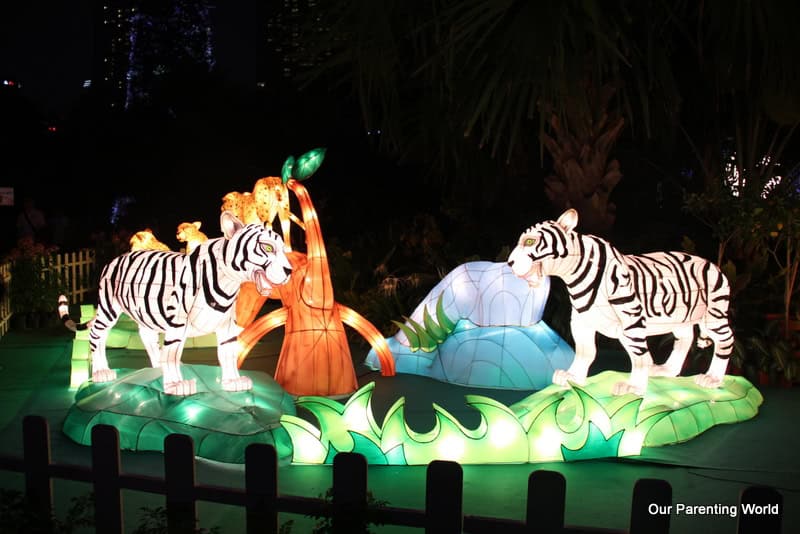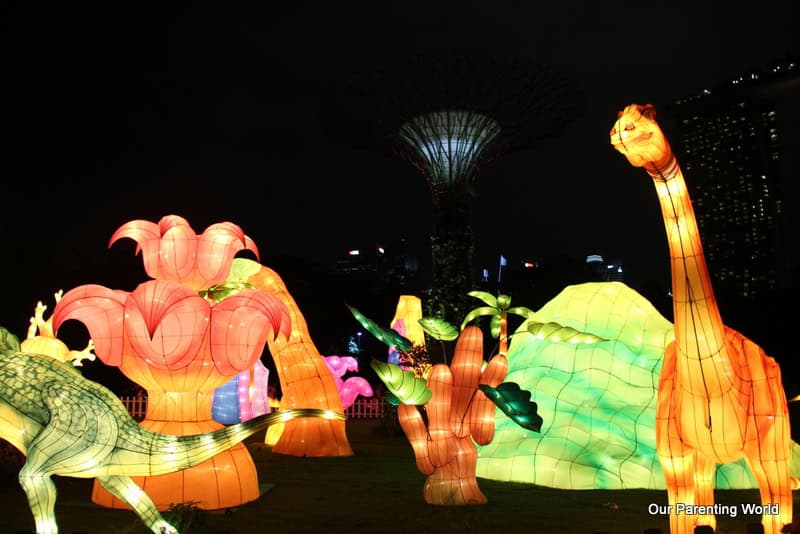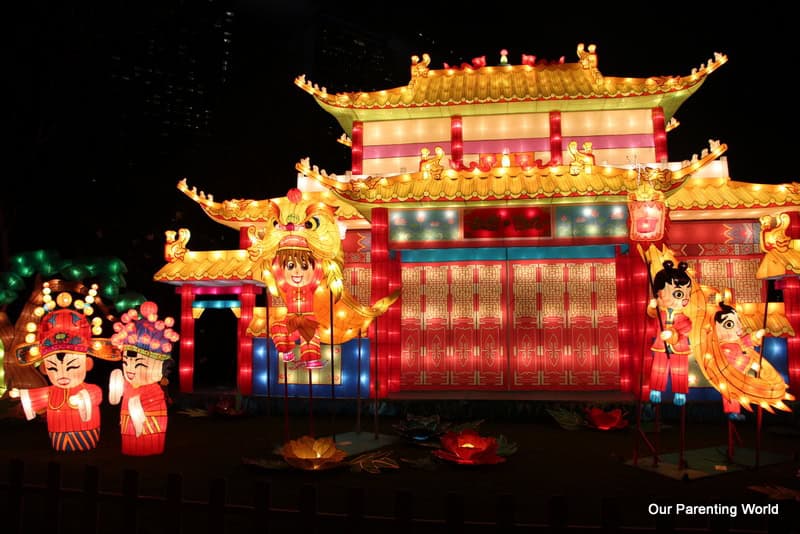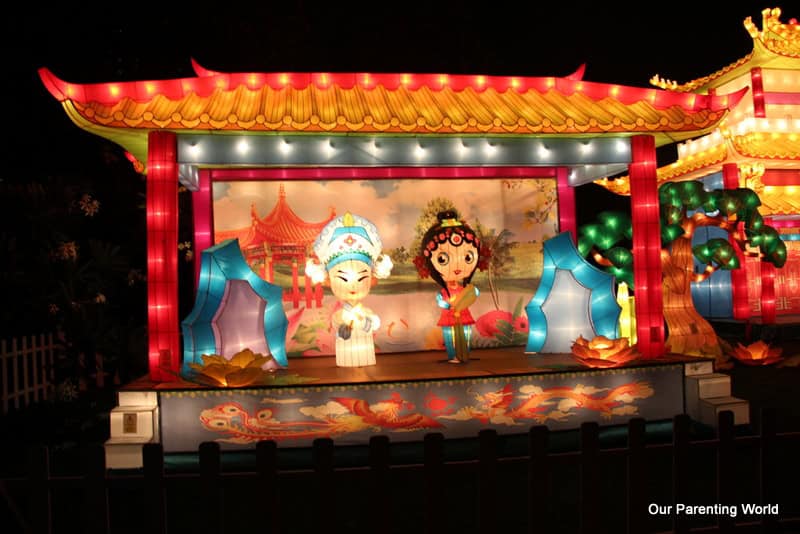 Lanterns on display include animals, such as elephants, tigers, magnificent dinosaurs which measure up to 25m long, floating lanterns such as a majestic sea palace and dragon boats at the Dragonfly Lake and many more. These handmade lanterns are by master craftsmen from the Zigong province in Sichuan, China and will be on display around the Gardens till 4 October. Do make a trip down to Gardens soon to admire these beautiful colourful lanterns. In addition, there are cultural performances located at Supertree Groove where visitors can enjoy free nightly shows.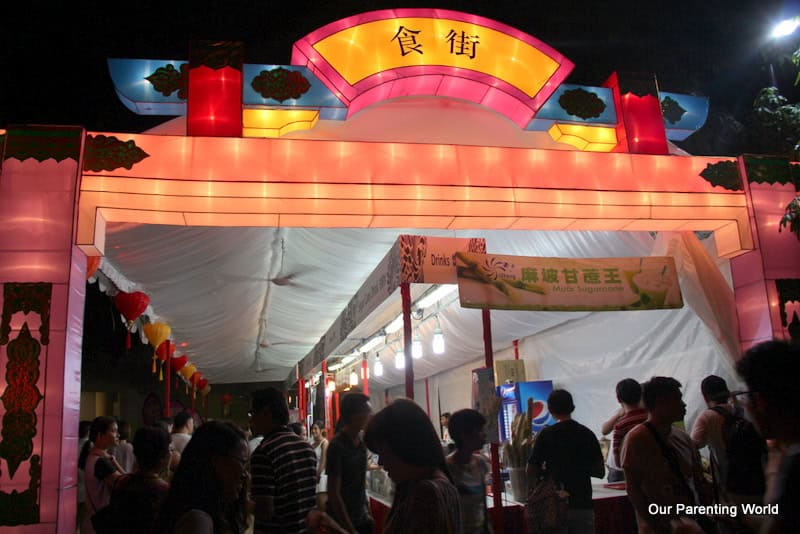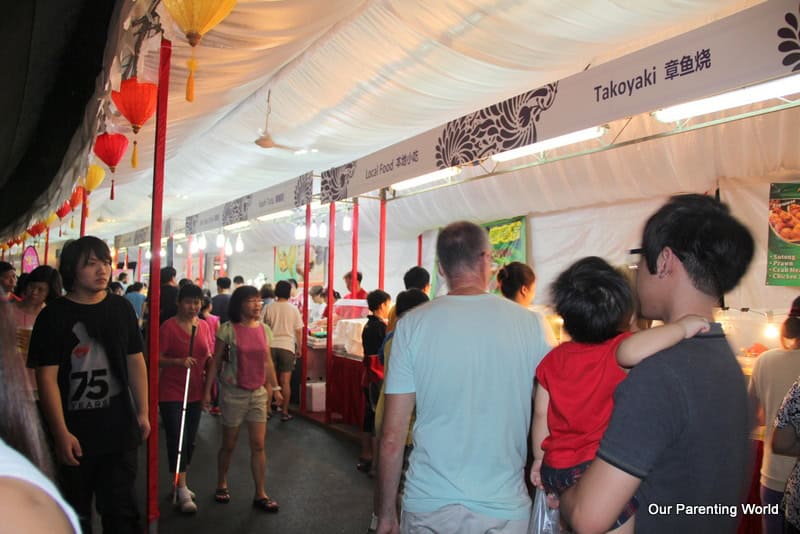 Feeling hungry and or thirsty after strolling at the Gardens, visitors can look forward to indulge in a wide range of food from local food like kueh tutu, muah chee and vadai to new favourites like fried Oreos and kebabs from more than 30 stalls at Food Street located at the Supertree Grove.
Mid-Autumn Festival @ Gardens by the Bay 2015
Date: 25 September 2015 to 4 October 2015
Time: 7pm to 11pm
Details: Free for the public
For more information, please go to  http://www.gardensbythebay.com.sg