Mid-Autumn Festival is coming!
It is time where families and friends can get together and indulge in delicious mooncakes. With so many mooncakes choices around, how would you choose? Introducing Baker's Well, tracing its humble beginnings in 2004 and started out as a traditional bakery producing wholesome and truly homemade products from its ovens. Over the years, it has grown and becomes one of the favourite local artisan bakeries in Singapore with its product all lovingly handmade and freshly baked.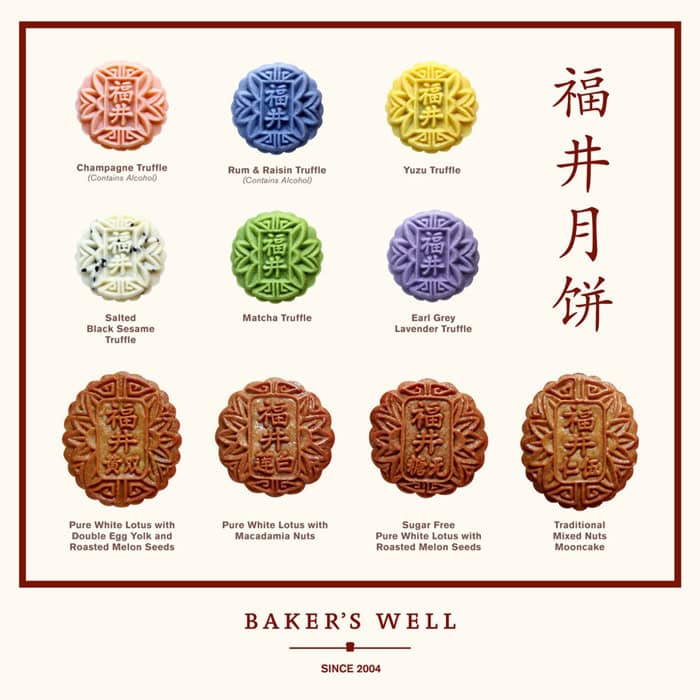 Mooncake lovers can look forward to get your hands on the Baker's Well mooncakes which include 6 Snow Skin and 4 Traditional Baked Skin Mooncakes versions presented in bright, cheerful and colourful boxes!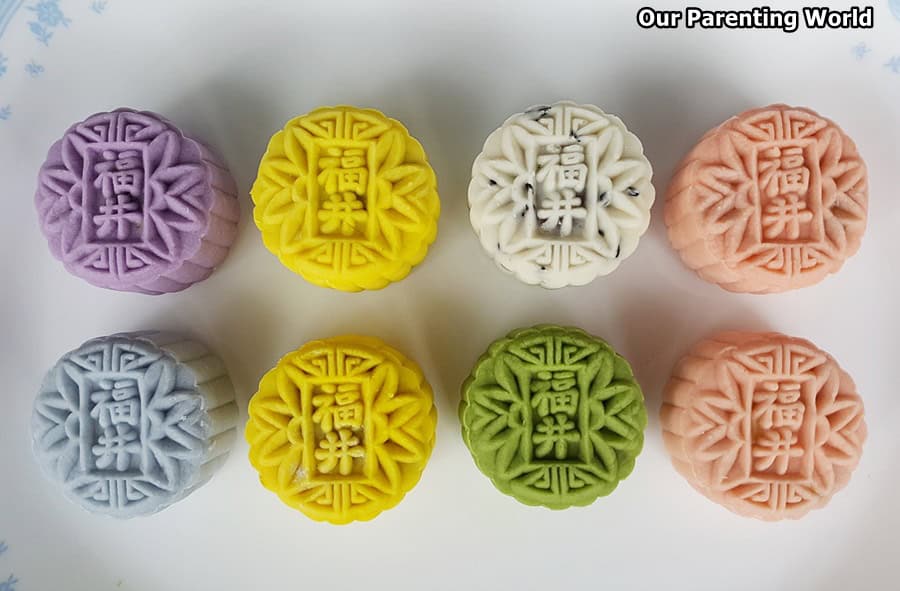 This Mid-Autumn Festival, Baker's Well has released a range of premium quality snow skin mini mooncakes at affordable prices. We tried out the snow skin version and we must say, we are truly impressed! Look at how cute the mooncakes are, they are all exquisitely made with high quality ingredients like premium champagne, couverture chocolate (high-quality chocolate) and more.
We thoroughly enjoyed all the snow skin mooncakes and here are some of the must-try snow skin mooncakes as follows: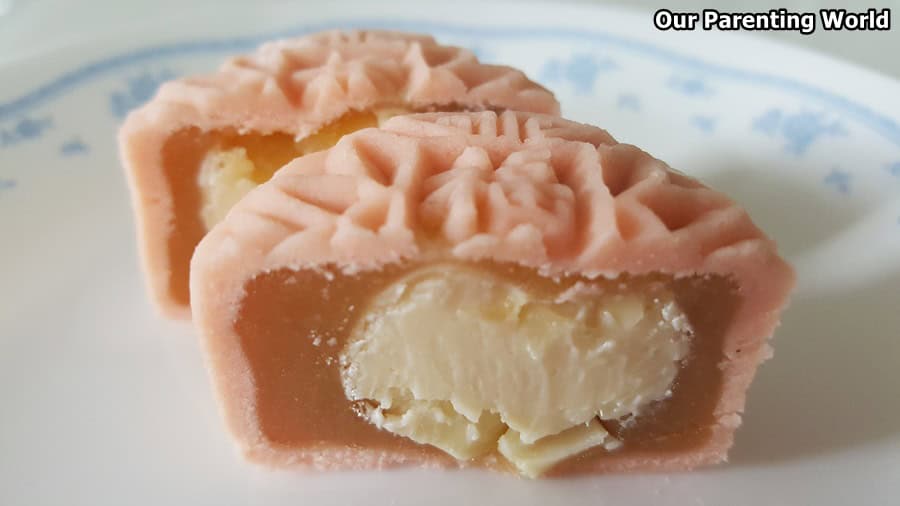 Champagne Truffle Snow Skin Mooncake (Contains Alcohol)
This mooncake is a refreshing change from the usual snow skin mooncakes with ingredients like premium champagne! It is such a delight to sink your teeth into this powder-soft lovely pink snow skin layer covered with creamy white lotus paste and added crunchy texture from the inner couverture chocolate burst with flavourful champagne truffle. This is our personal favourite!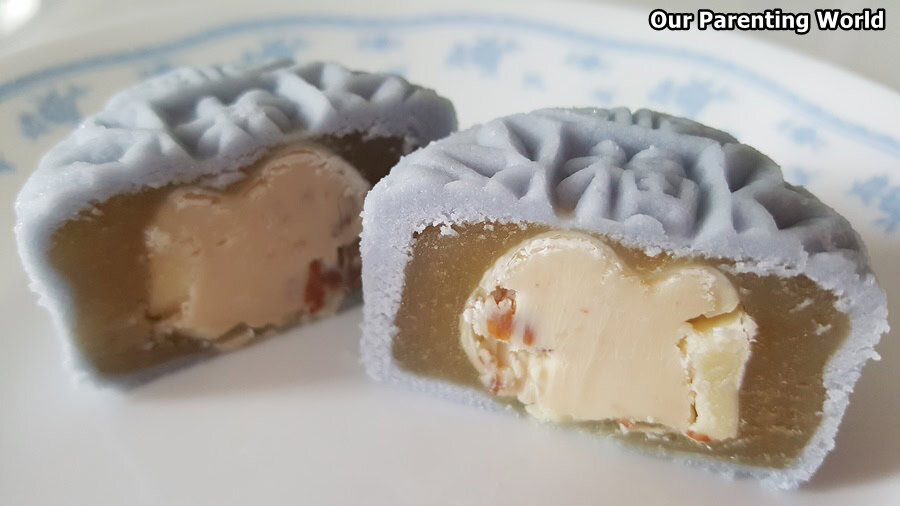 Rum and Raisin Truffle Snow Skin Mooncake (Contains Alcohol)
If you like mooncakes infused with alcohol, you should try this Rum and Raisin version that will captivate your taste buds with rum soaked flavor in luxurious white lotus paste wrapped in power-soft snow skin beautifully coloured mooncake in pastel blue using blue pea flower. 
Yuzu Truffle Snow Skin Mooncake
This version of the mooncake has a tangy sweet and not so sour citrus combination in bright yellow power-soft snow skin wrapped around creamy white lotus paste with rich chocolate inner core that is a hit for everyone. It is a perfect balance of tastes and the kids love it!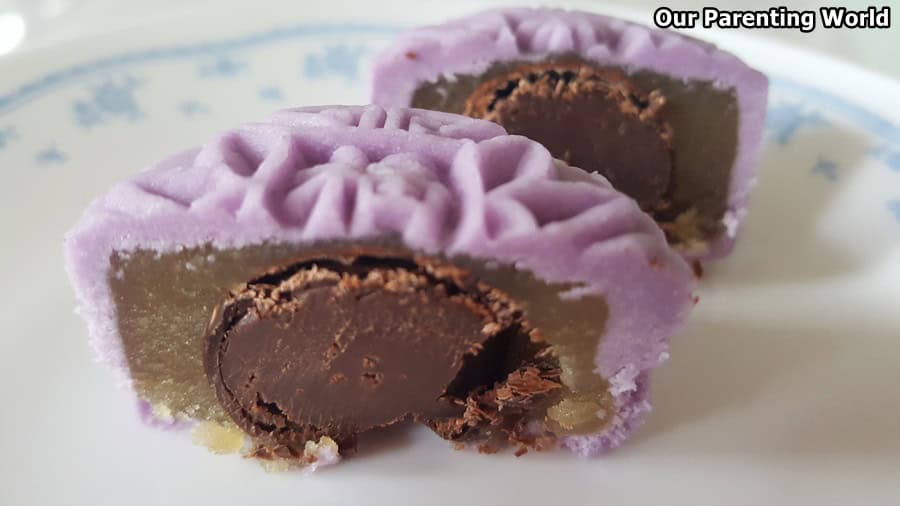 Earl Grey Lavender Snow Skin Mooncake
Baker's Well welcome a new flavour this year, introducing Earl Grey Lavender Snow Skin Mooncake! This is so unique and the mooncake is creatively made and infused with premium Earl Grey Tea and Lavender. This is a beautiful purple coloured mooncake that gives off an aroma of the fragrant earl grey and floral scent from the lavender. Try this new flavour and you won't be disappointed! 
Baker's Well snow skin mooncakes, each box is thoughtfully packed with dry ice so you don't have to worry about your snow skin mooncakes will start to melt after purchasing, it will remain chilled. All its snow skin mooncakes are freshly handmade and contains no preservatives, please freeze and consume within 4 weeks of purchase. 
Get your mooncakes from Baker's Well and have an enjoyable and delicious Mid-Autumn Festival celebration! Hurry, you have till 4 October to get the mooncakes!
Baker's Well opens daily from 8am to 9pm
35 East Coast Road,
Singapore 428754 
Tel: (65) 6348 6864 
You can purchase Baker's Well mooncakes at the following locations: 
Takashimaya Singapore, Basement 2 Atrium from 31 August to 4 October, 10am to 10pm
VivoCity, Level 1 Atrium from 5 September to 4 October, 10am to 10pm
Suntec City, Singapore Level 1, East Atrium from 11 September to 4 October, 10am to 10pm
To find out more about Baker's Well and to order online, please visit: