Get ready to indulge in a delightful fusion of flavours and cuteness as Cheers and FairPrice Xpress join forces to bring back their highly anticipated Sanrio-themed mooncakes.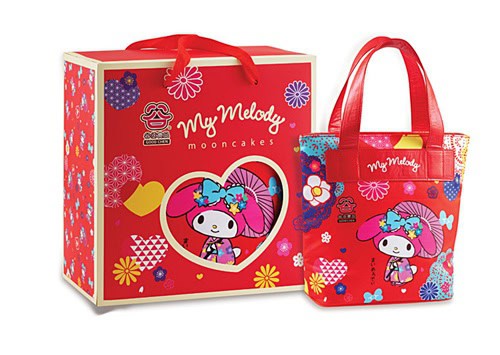 This year, the spotlight shines on the iconic and endearing characters, featuring beloved characters Hello Kitty and My Melody, bringing a touch of whimsy to the traditional Mid-Autumn Festival. But that's not all – an added treat awaits with a limited edition character-themed cooler bag accompanying every set, available for sale exclusively at selected Cheers and FairPrice Xpress stores islandwide from now to 29 September 2023.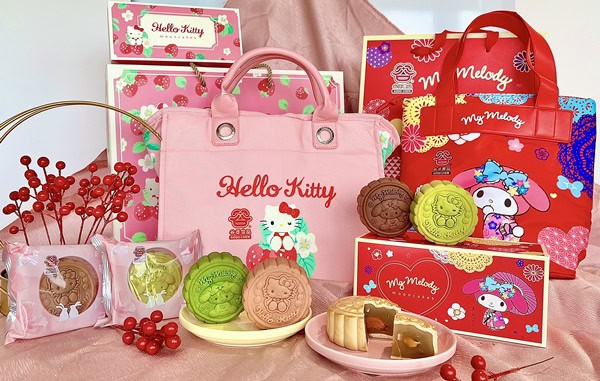 Sanrio-themed Mooncake sets at S$98 each
The Hello Kitty Cooler Bag Mooncake set comprises a Hello Kitty themed cooler bag and four delightful flavours of baked mooncakes including timeless favourites, Classic White Lotus with Double Yolks and Pandan Lotus with Single Yolk. Coffee enthusiasts can indulge in the Coffee Lotus Hazelnut Caramel Lava mooncake while others can indulge in the Velvet Lotus Strawberry Lava mooncake.
The My Melody Cooler Bag Mooncake set features the same timeless favourites, with two new mooncake creations – Chocolate Lotus Oreo Hazelnut Lava mooncake and Matcha Lotus Adzuki Lava mooncake, along with a My Melody themed cooler bag.
These limited Sanrio-themed mooncake sets are available exclusively for sale at S$98 each at selected Cheers and FairPrice Xpress islandwide seen here.
Esso Smiles members can redeem any Sanrio-themed mooncake sets with 2100 Esso Smiles points (with Esso app) or 2200 Esso Smiles points (without Esso app) at any Cheers and FairPrice Xpress outlets within Esso Service Stations.
Tung Lok Mooncake sets from S$82
Six mooncake sets masterfully curated by Tung Lok will also be available for sale at Cheers and Fairprice Xpress, with the addition of a new unique creation, the Tung Lok Four Happiness set consisting of Sea Salt Black Sesame with Pistachio and Chestnut, Red Dates Longan with Citrus, American Ginseng Lotus Brown Sugar Ginger Tea, as well as Lower in Sugar Red Lotus Coconut with Yam mooncakes for the health conscious. Every Tung Lok mooncake set includes a S$25 Tung Lok dining voucher. Terms & Conditions apply. While stocks last.
Exclusive deals on Tung Lok mooncake sets for OCBC Credit/ Debit Cardholders and Esso Smiles members
● Spend S$60 on Synergy fuels with OCBC Credit/Debit Card, at any Esso service station to enjoy S$10 off Tung Lok and Sanrio mooncake sets. This is capped at $20 off and up to two sets per transaction. *Not valid in conjunction with any other promotions.
● Esso Smiles members can redeem Tung Lok mooncake sets with 1800 Esso Smiles points (with Esso App) or 1900 Esso Smiles points (without Esso app) at any FairPrice Xpress locations in Esso Service Stations.
For more information on FairPrice Group, please visit www.fairpricegroup.com.sg
All images credit to FairPrice Group