This Mother's Day, celebrate and honour the leading lady in your life with a chick-tastic treat! Deliveroo has teamed up with one of Singapore's largest fast-food chains, KFC, to celebrate Mum with the new KFC x Deliveroo 8 pcs Mother's Day Feast for a limited time only!
Indulge in the finger-lickin' goodness of hand-breaded and freshly prepared delights! Give your mum a delightful surprise with a bundle that will capture her heart. This thoughtfully curated package is presented in a two-tiered heart-shaped box, perfect for Instagram-worthy moments, and contains a delicious assortment of heart-warming chicky selection selection of favorites.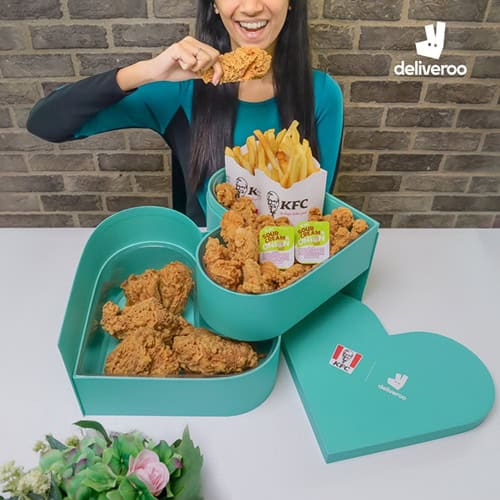 Perfect for an intimate celebration for four, this is one hearty way to say thanks to Mum! To find out more and to order, please go to deliveroo.com.sg.
Here's wishing all Mothers, Happy Mother's Day!