Mother's Day is widely celebrated in Singapore nowadays, it is a day for many to show our love and appreciation to the most important woman of our lives, mothers! 
Mercure Singapore Bugis has come up with a fabulous and sumptuous buffet spread featuring over 40 specialty dishes and what's more, it also includes a 45-minute cake-decorating workshop at Royale Restaurant. If you are looking for Chinese meal, you can bring your mum to indulge in fine Cantonese meal at Song Garden, it has 6 fantastic set menus (from $80++ per person or $788++ for 10 persons) to choose from.
If you prefer a more variety of food, visit Royale Restaurant for its Mother's Day Appreciation Buffet which is held for one day only on the 13 May 2018, Sunday, the buffet lunch time starts from 12pm – 3pm. 
Here are some of the delectable cuisines that your mother and family can look forward to indulge in at the Mother's Day Appreciation Buffet as follows: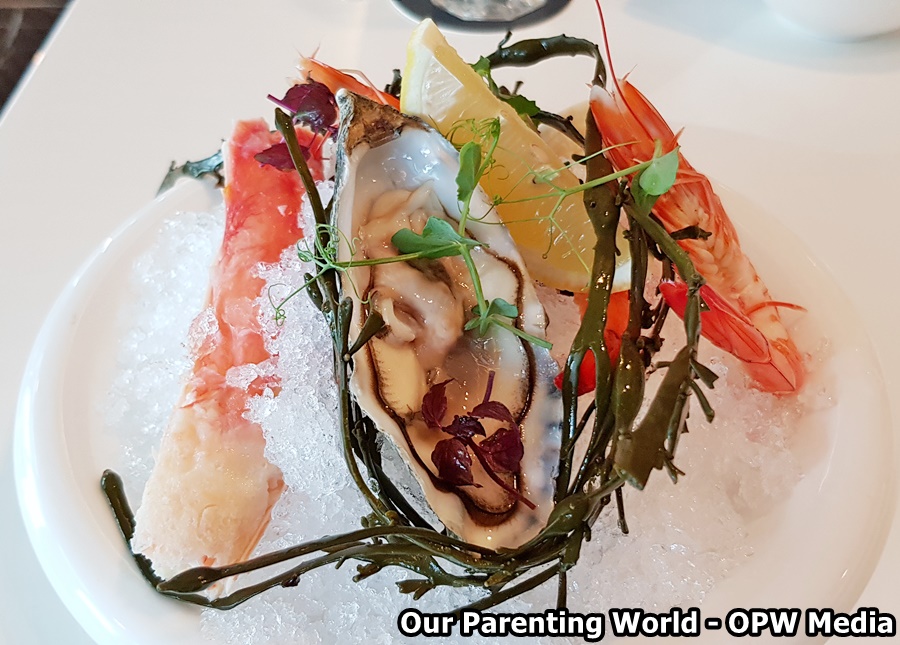 Check out the wide variety of Seafood on Ice including Alaskan Snow Crab, Live Oyster, Sweet Poached Prawn and Manila Clam. The seafood is so fresh and awesome!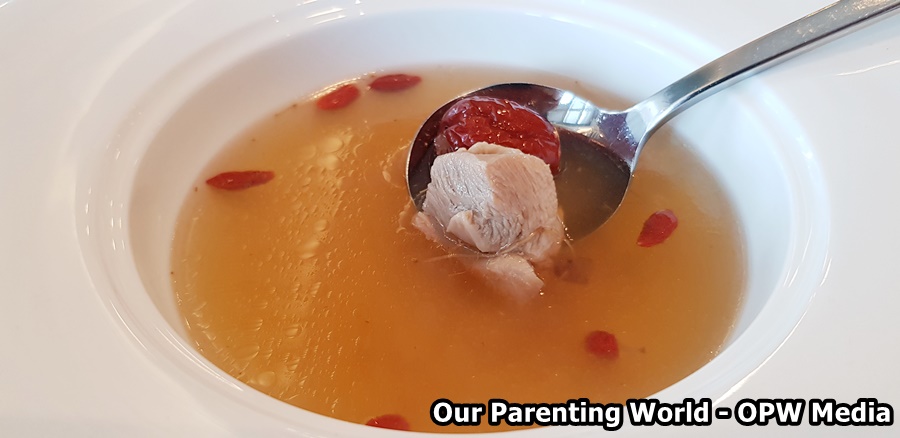 Double Boiled Ginseng Chicken with Wolfberries and Red Date, the soup is full of flavour, nutritious and nourishing especially beneficial for our mothers.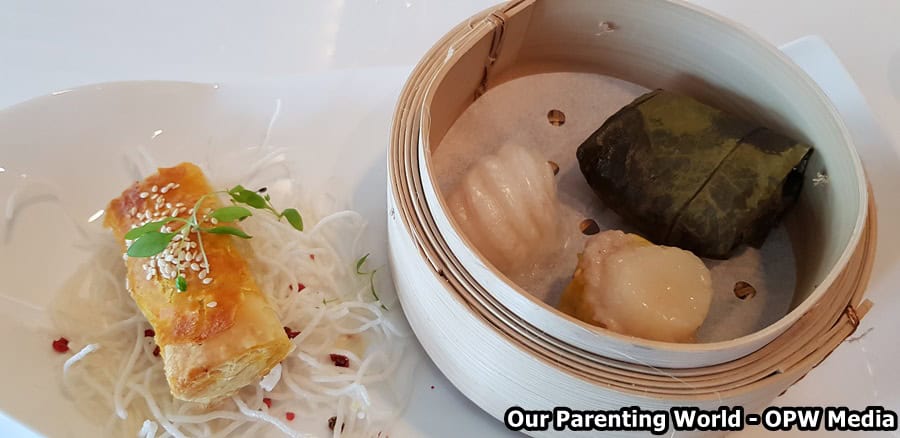 Indulge in heavenly Dim Sum selection that mothers will enjoy!
Let's look at the Mains selection of the buffet spread featuring the following: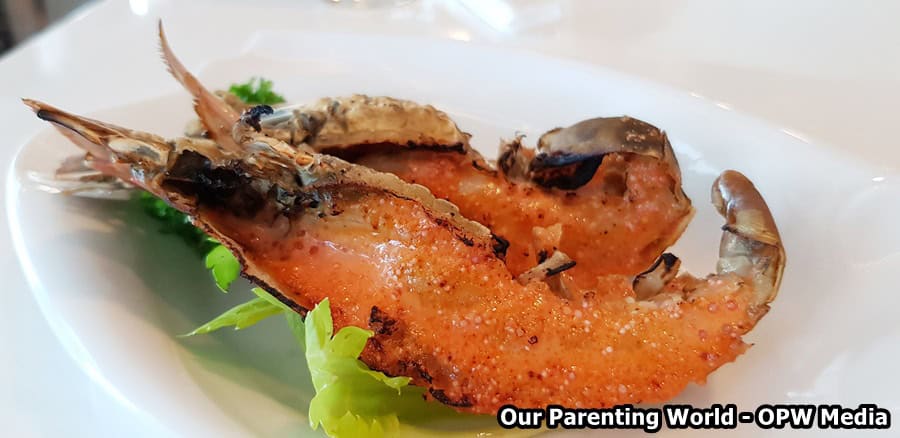 Oven-Baked Slipper Lobster with Mentaiko Sauce, the fresh and savoury lobster meat is further enhanced by the buttery creamy Mentaiko Sauce that will make you crave for more!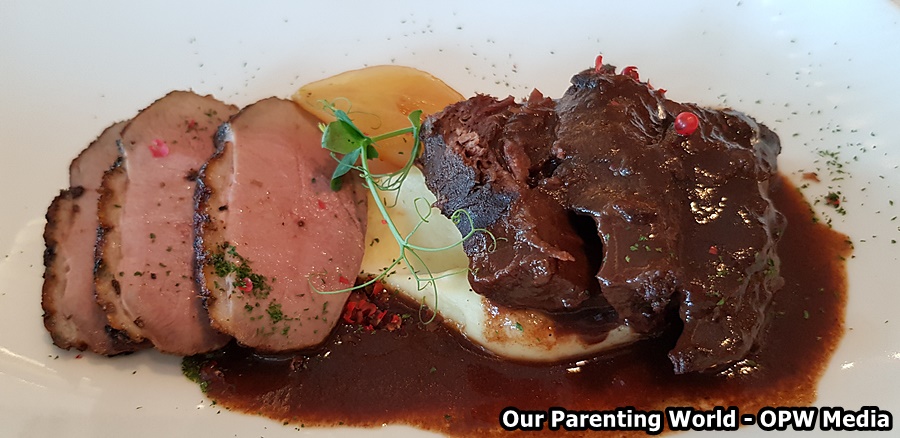 Pan-Seared Duck Breast with Honey and Glazed Pears (R) and Braised Beef Cheek with Madeira Wine (L). 
Pan-Seared Duck Breast with Honey and Glazed Pear, the duck meat is so soft and delicious, wonderfully flavoured with honey and with fruity taste from the glazed pear. Braised Beef Cheek with Madeira Wine, the meat is meltingly tender, with a rich, deep flavor.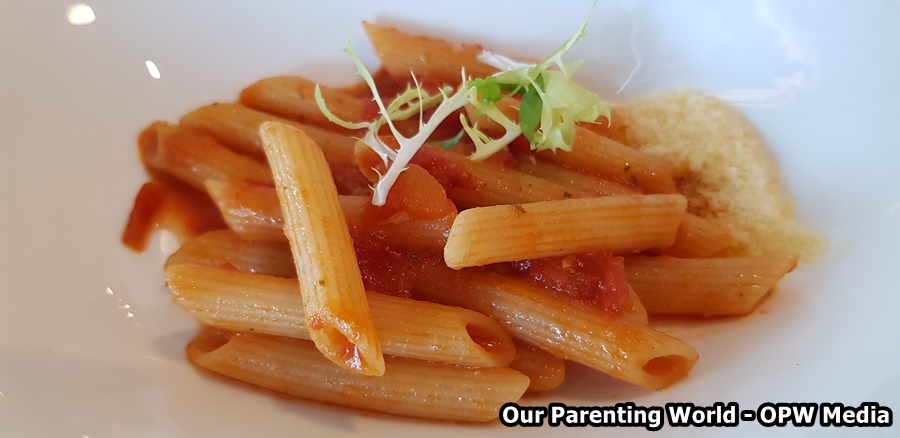 Penne Pasta with Basil Tomato Sauce, this delightful pasta dish is perfectly coated in a luscious tomato-basil sauce.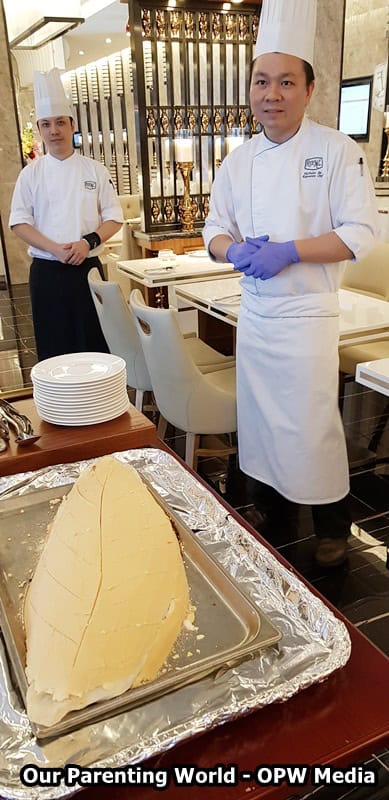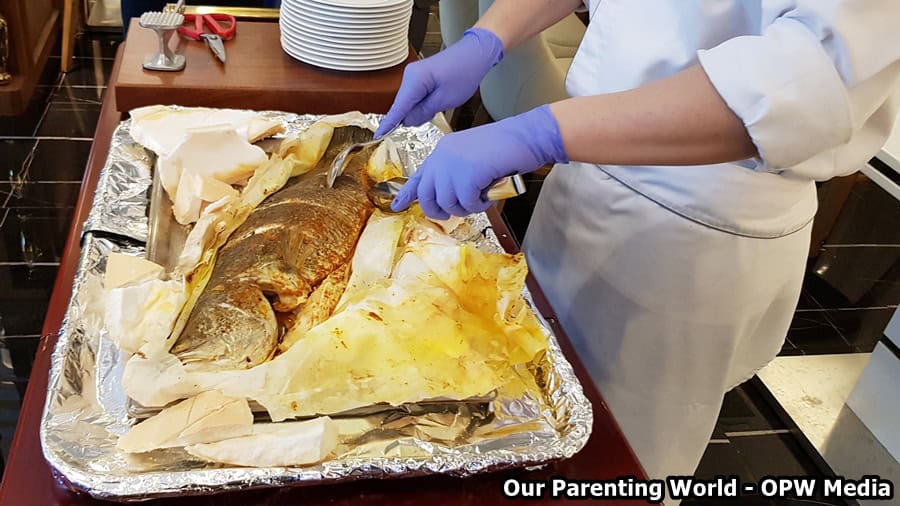 Oven-Baked Salt Crushed Whole Seabass Fillet – This fish delicacy is baked perfectly, the meat is so moist and juicy. Fish is beneficial for health as it is high-protein and low-fat. 
Diners will certainly be delighted with the sumptuous buffet spread which includes unlimited servings of Seafood on Ice such as Alaskan Snow Crab Legs, Live Oysters, Assorted Dim Sum and more.
Look out for an array of alluring Asian & Western delights include the Braised Beef Cheek with Madeira Wine, Oven-Baked Salt Crushed Whole Seabass Fillet and the signature Oven-Baked Slipper Lobster with Mentaiko Sauce pleasing the taste buds with a tinge of citrus.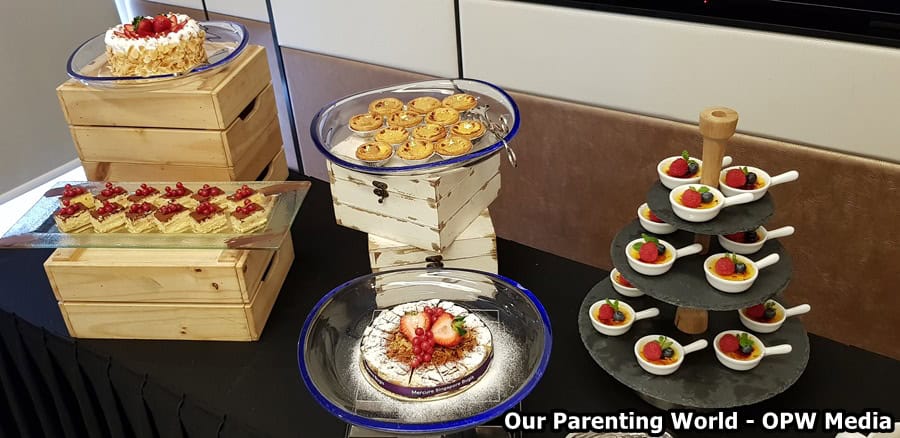 Not forgetting a delectable range of desserts featuring an assorted selection of indulgent pastries such as Bird Nest Egg Tart, Candied Almond Tart, Strawberry Short Cake, Tiramisu Mousse and Durian Crème Brulee for the sweetest end to a memorable celebration.  
Mother's Day Appreciation Buffet at Royale Restaurant, Level 3
13 May 2018, Sunday
Buffet Lunch: 12pm – 3pm 
$68++ (Adult) / $34++ (Child 6-12 years, under 6 dines free) 
$98++ (Includes free flow wine & beer)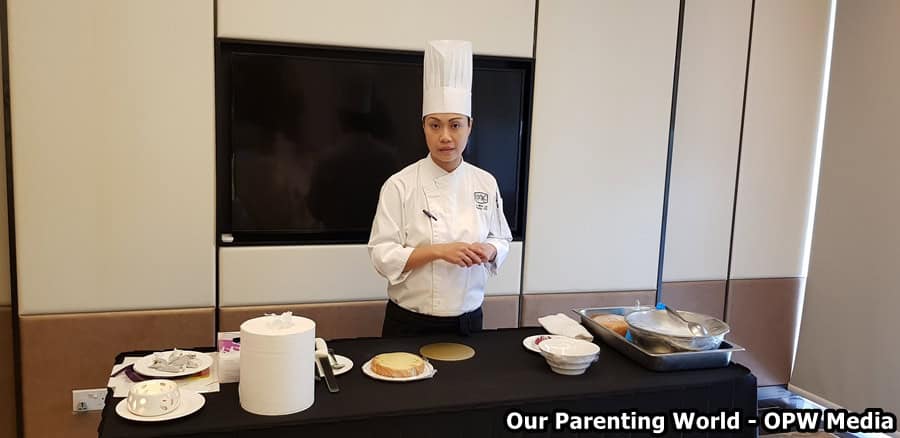 What's even more special about celebrating Mother's Day and dining at Royale is there will be a complimentary Cake decorating workshop by Pastry Chef Man. The workshop  is first come first serve and limited to 3 pax per family.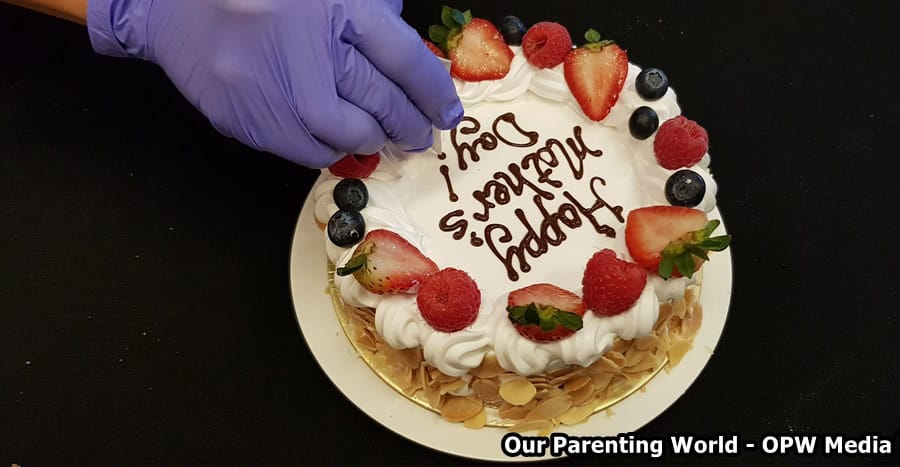 You will have the opportunity to get hands on and learn to transform a basic vanilla sponge cake to a personalised customized cake for you to take home under the guidance of Pastry Chef Man.
It is a wonderful way to end off a sumptuous meal and followed by an enjoyable cake decorating workshop to make your mother happy and bring a smile to her face.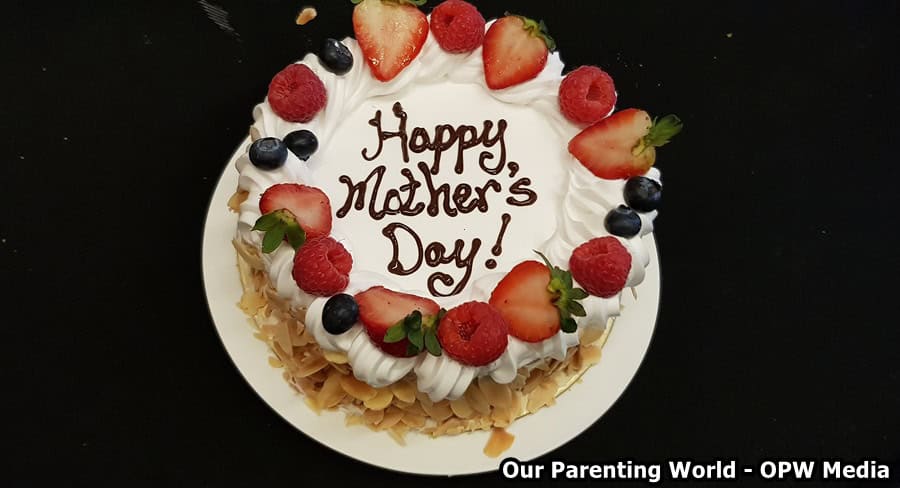 There will be 3 sessions of cake decorating workshops available at 12.30pm, 1.30pm and 2.30pm.
Have you decided where to celebrate Mother's Day? Royale Restaurant at Mercure Singapore Bugis will be a good choice to bring your mother to celebrate this special and memorable day! 
Cake Decorating Workshop
Sessions: 12.30pm, 1.30pm, 2.30pm
Sessions prioritized based on first come first serve
Complimentary limited to 3 pax per family
Here from everyone in our team, we would like to wish all the wonderful and amazing mothers, Happy Mother's Day! 
Royale Restaurant
A regal setting for all-day dining in Singapore's Bras Basah-Bugis district, Royale is a dining enclave serving up the very best of international and local cuisine, set against an opulent, almost regal dining room done up with baroque style finishes and furnishing. Diners can expect dishes that creatively combines the freshest produce and flavours from all over the globe. Be enthralled with an extensive dessert bar, each skillfully handcrafted from the pastry atelier.
Location: Mercure Singapore Bugis, Level 3
Daily: 6am to 11pm
Breakfast: 6am to 10.30am
Buffet Lunch: 12pm to 2.30pm
Buffet Dinner: 6pm to 10.00pm A la Carte: 11am to 11pm (last order 10.30pm) 
Mercure Singapore Bugis
Address: 122 Middle Road, Singapore 188973
Main Hotel Line: +65 6521 6088
E-mail: [email protected]
To find out more about the hotel, please visit: www.mercure-singapore-bugis.com