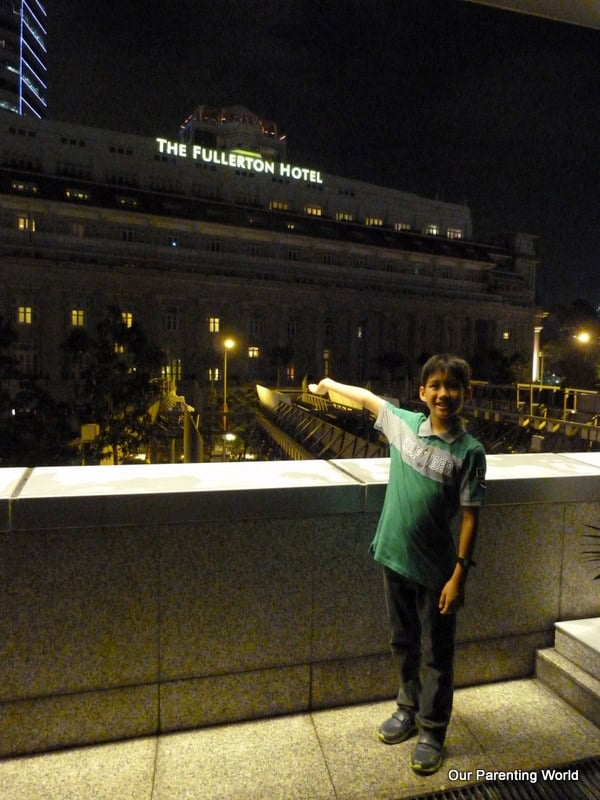 In celebration of Singapore's Golden Jubilee, the iconic Fullerton Hotel which is a city landmark of 128 years of history has lined up a series of activities to commemorate this special occasion from 1st to 9th of August 2015. 
Fullerton has arranged a spectacular high tech visual using the latest 3D animation and projection techniques that will transform the iconic hotel and bring it to life to celebrate Singapore's 50th birthday.
The video projection titled "A Celebration of Our Heritage", will offer glimpses of Singapore over the past 50 years, showcasing the various key moments that have taken place at the Fullerton Square, including scenes from the numerous election campaign rallies that took place during Singapore's development years.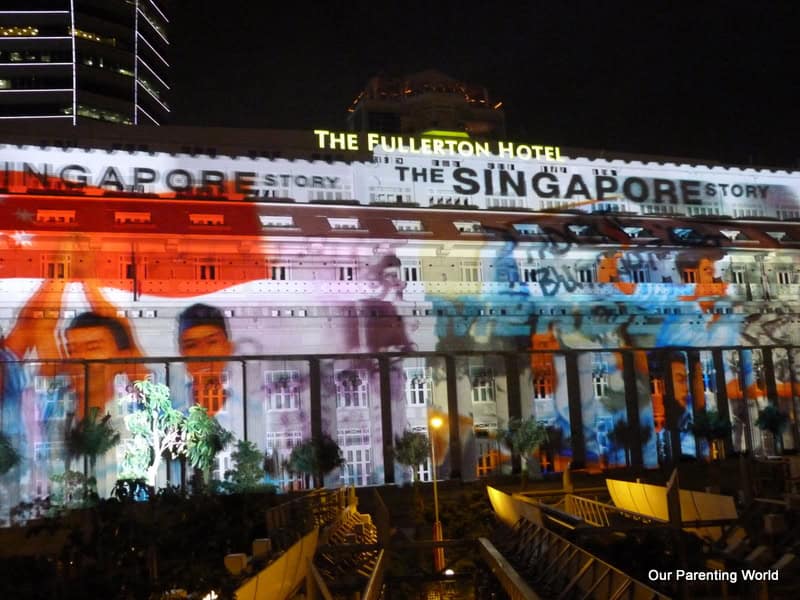 The show also pays tribute to The Fullerton Hotel's previous role as Singapore's General Post Office from 1928 to 1996, much of the visual masterpiece will incorporate colourful stamps that were circulated in Singapore during the last 50 years.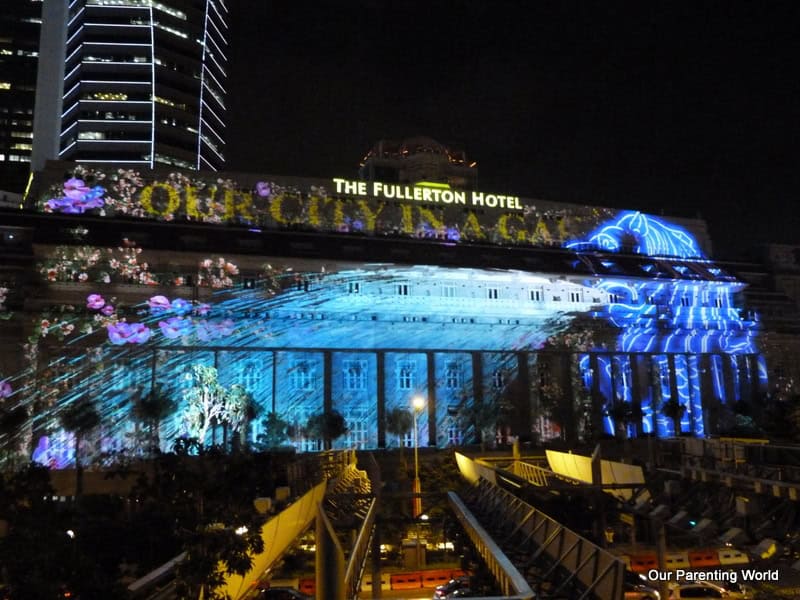 The 8 minutes long music and video extravaganza is a nightly show from 1st to 9th August which is part of SG50 Marina Bay Light-Up. 
Members of the public can look forward to enjoy this stunning show of "A Celebration of Our Heritage" which is produced in collaboration with Hexogon Solution Pte Ltd, the Singaporean technology partner responsible for the outstanding light show at the recent SEA Games Opening Ceremony in Singapore, which earned the Guinness World Record for the "World's Largest Digital Projection System".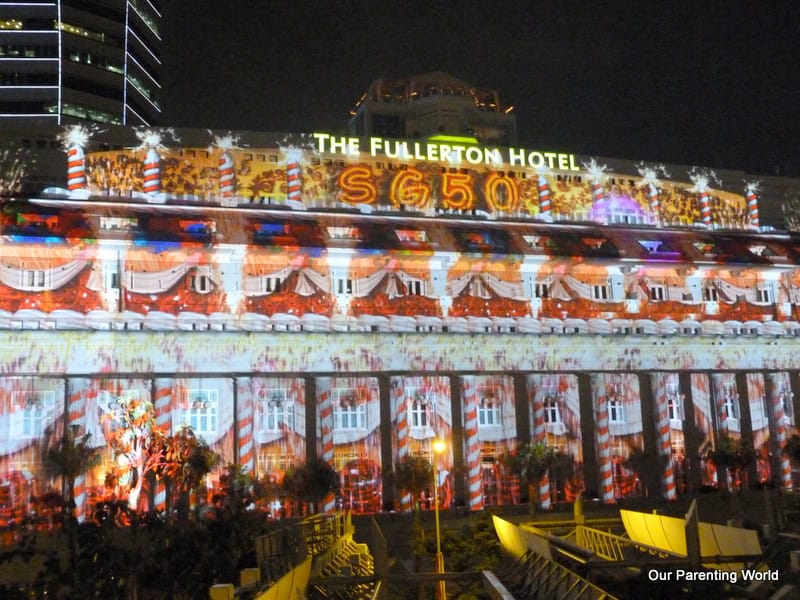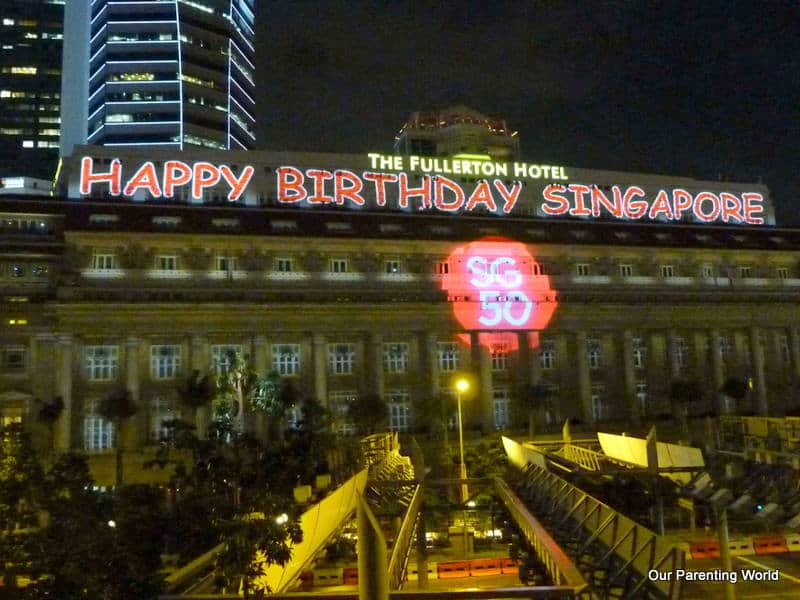 Visit The Fullerton Hotel, watch the spectacular show at One Fullerton and celebrate Singapore's Golden Jubilee during the weekend on 7th and 8th August 2015 from 7:30pm, look out for the adorable Fullerton Postmaster Bear mascot will be giving away complimentary kachang putih (roasted or sweetened peanuts and beans traditionally sold in paper cones) and potong ice cream (rectangular popsicles in local flavours such as red bean, yam and durian) at One Fullerton, next to Sansui Sumiyaki & Bar.
In addition, visitors to The Fullerton Heritage area during this period will be able to enjoy a whole slew of festive celebrations during this celebratory period. As part of the National Day Celebrations, spectators in the vicinity of One Fullerton and The Fullerton Bay Hotel can view the National Day Parade 'live' via LCD screens that will be set up around the bay. 
Popular F&B outlets at One Fullerton will also be offering their very own special promotions to commemorate the occasion.
For more details please visit:
The Fullerton Hotel's website at http://www.fullertonhotel.com
The Fullerton Hotel Facebook Page (www.facebook.com/TheFullertonHotel) 
Date and Time:
1, 2, 8 and 9 August 2015 at 8pm, 9pm, 10pm, 11pm
3 to 7 August 2015 at 8pm, 9pm, 10pm
"A Celebration of Our Heritage" debuts from 1 August 2015, from 8pm. Members of the public can get the best experience from the main vantage points at One Fullerton and the Merlion Park. This spectacular show is a definite must-see for both locals and visitors. 
10 lucky winners to receive a complimentary weekend night's stay at The Fullerton Hotel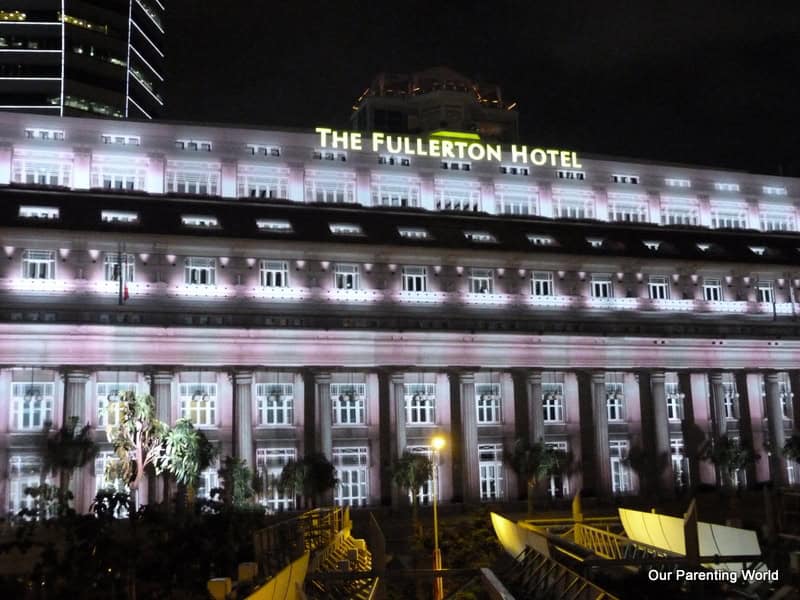 In keeping with the celebratory mood, The Fullerton Hotel will also be rewarding ten lucky winners with a complimentary weekend night's stay. Members of the public are encouraged to take a photo of the video projection and submit their entries with their birthday wishes to the nation.
To stand a chance to win, simply complete the following steps:
Take a photo of the video projection
'Like' The Fullerton Hotel Facebook page or Instagram page (facebook.com/TheFullertonHotel and @fullertonhotel)
Upload the photo, include a caption of your birthday wishes to the nation as well as the hashtag #FullertonSG50LightUp
Get your friends to like your photo to increase your chances of winning. Contest closes on Sunday, 9 August, 11.59pm and all winners will be notified via email.