The school examination was finally over and examination papers had been released. It was time to celebrate. The boys had been invited by Noah to celebrate his birthday at Seletar Country Club last week. They were thrilled to know that the birthday theme was Minecraft. It is a very popular game nowadays about breaking and placing blocks.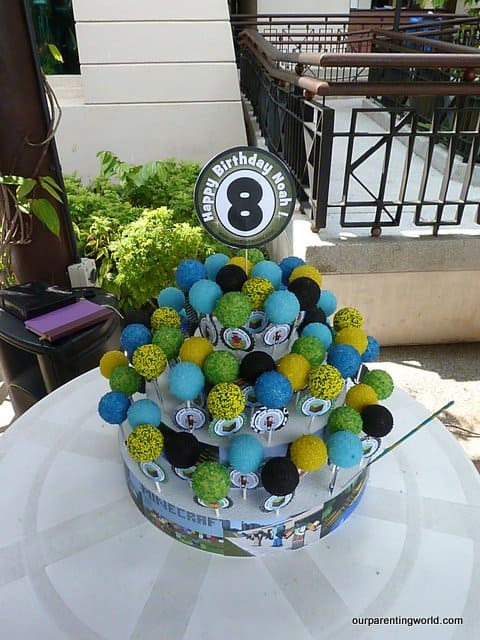 Minecraft theme birthday cake.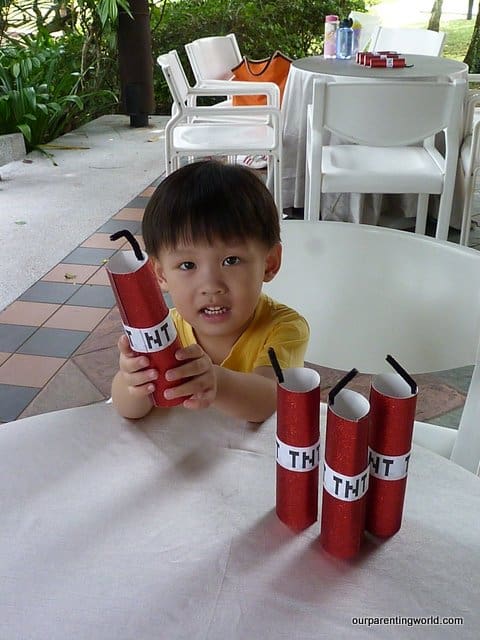 Di Di was also here to join Gor Gor and his friends. He was playing with the handmade "TNT bombs".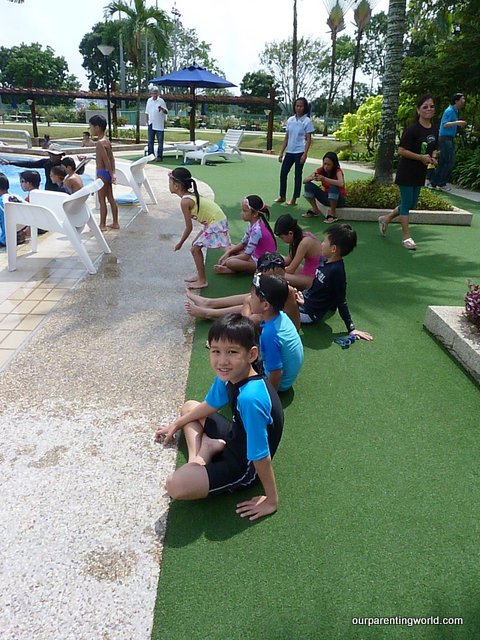 Gor Gor and his friends were getting ready to play pool games at the swimming pool.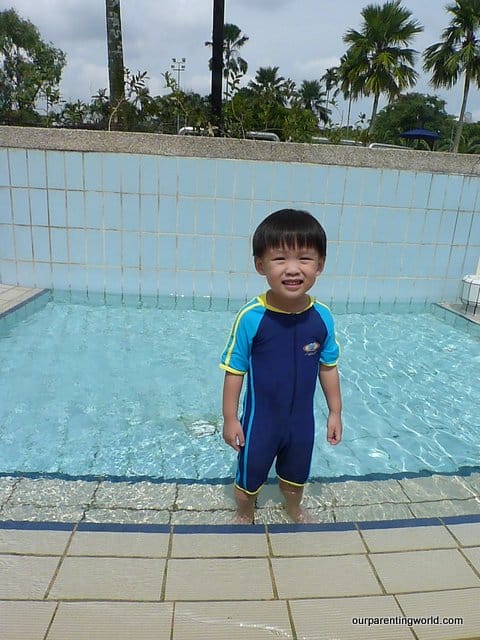 Di Di was too young to play with the older boys at the deeper pool so he went to the swallow pool to play under the supervision of Daddy.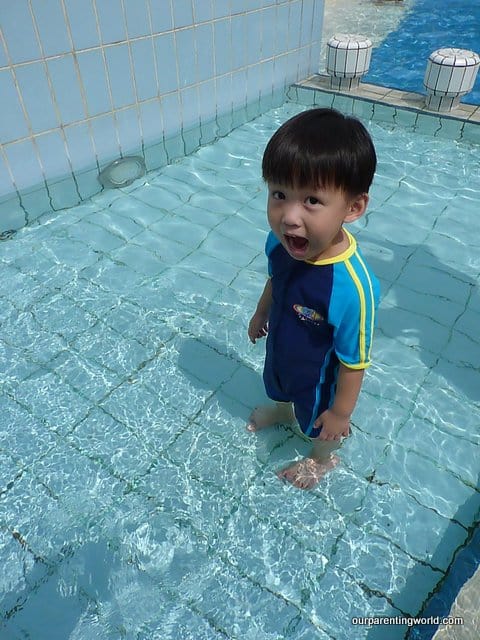 Di Di was having fun too!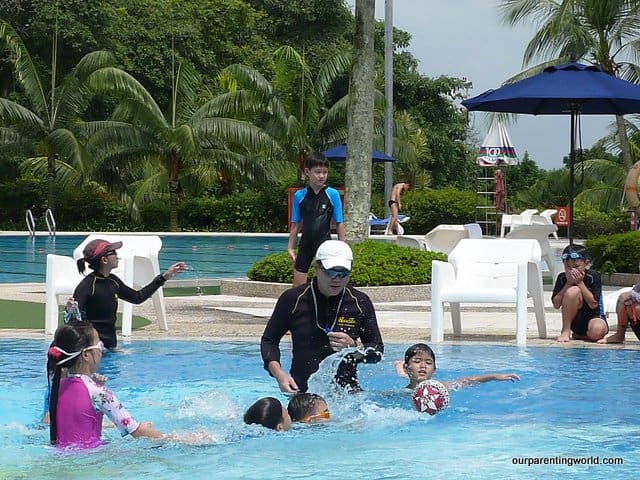 Gor Gor was entasked to be the goal keeper. Can you recognise the coach infront of Gor Gor holding onto his whistle? He is Singapore's famous swimmer, Ang Peng Siong who once held the world no.1 ranking in the 50 m freestyle.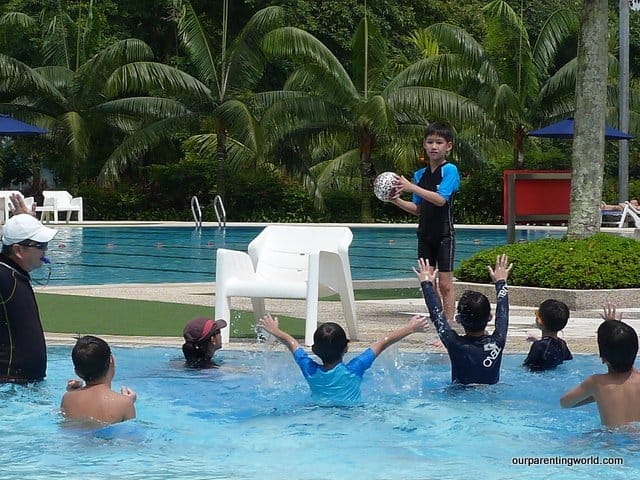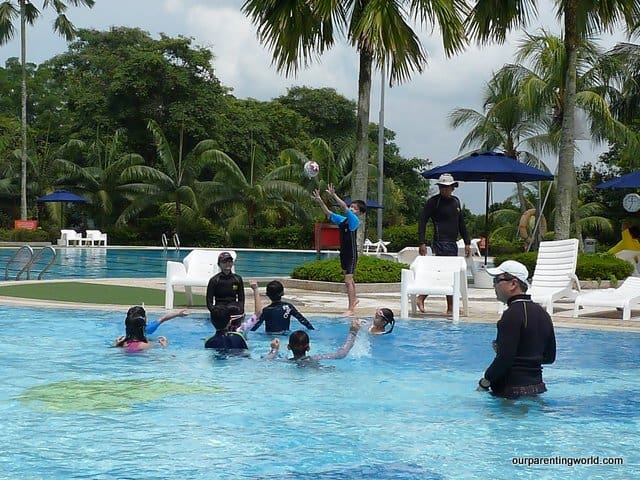 Gor Gor managed to catch the ball and threw the ball back to his team several times. The children had so much fun!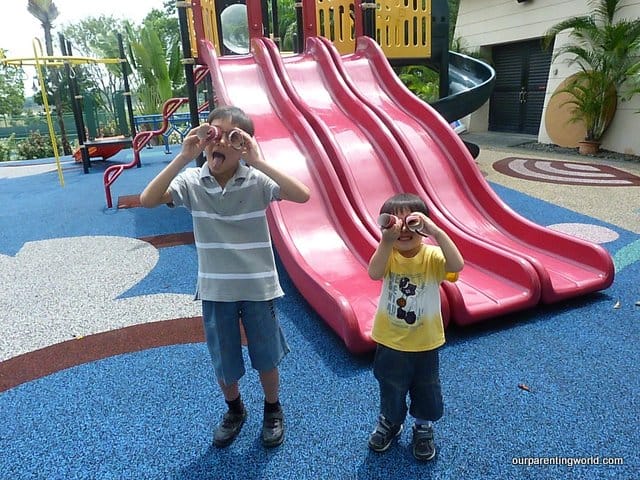 After playing with water games, the boys had a break to take their meals and get ready for Noah's birthday cake cutting ceremony.
Everyone gathered around to sing Happy Birthday song to Noah.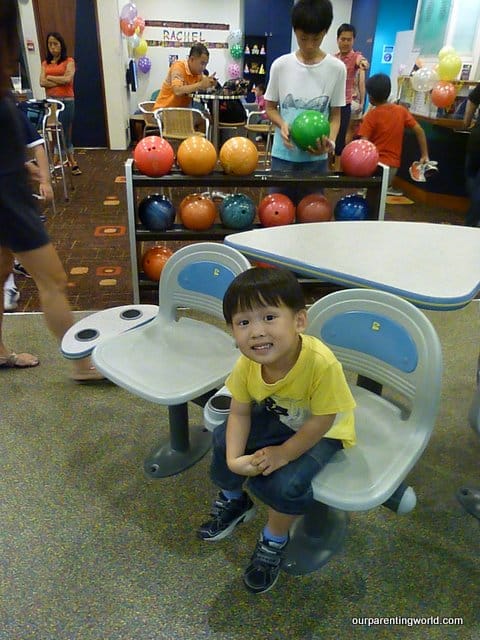 Next, we moved to the bowling alley to continue our birthday fun.
Gor Gor get to choose a bowling ball and that was his first time playing.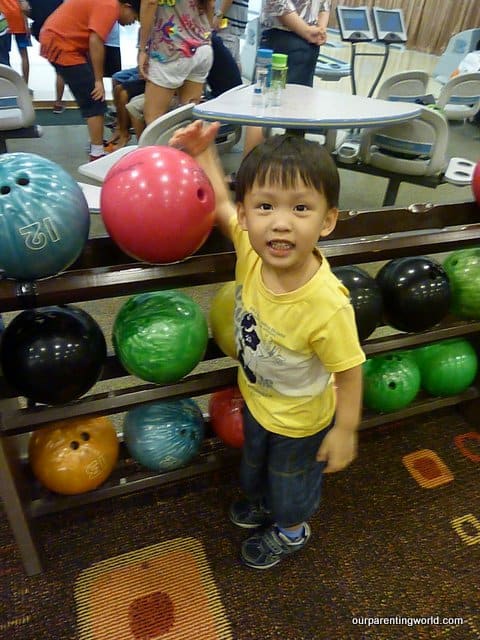 Di Di said "The adults told me that I am too young to play but I can touch the ball". 
"I will think of what I can do while my Gor Gor and his friends are playing bowling."
"I can't play but I can poise at the bowling alley" Di Di was having fun poising and asked Mummy to take photos of him. We were so amused.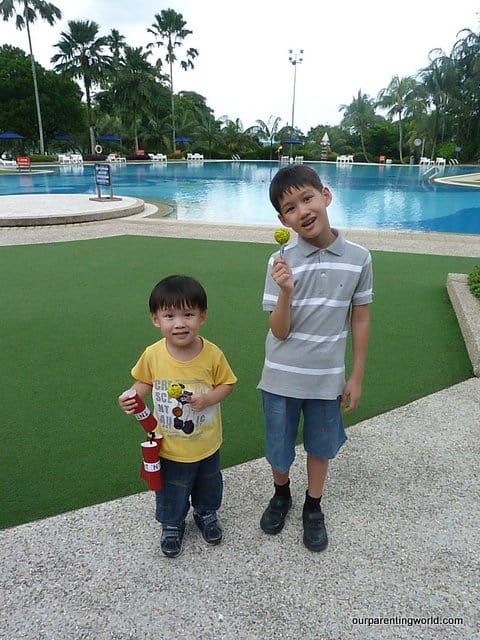 Yum yum, the cake was so delicious!
Here, we would like to thank Noah and his parents for inviting us to his birthday party. Happy Birthday Noah and thanks for your friendships!