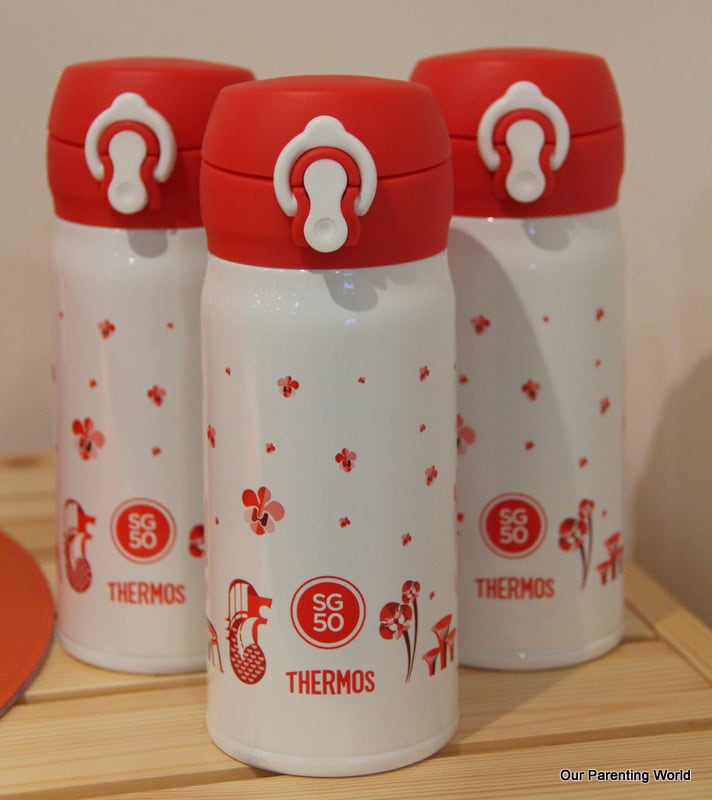 Thermos®, the pioneer in developing innovative vacuum-insulated lifestyle products is celebrating its 111th Anniversary in Singapore. In addition to celebrate its anniversary and Singapore's Golden Jubilee, Thermos® has specially commissioned a limited edition SG50 tumbler that is only available in Singapore as well introduced its new cookware and food jar models. 
The Thermos® JNL-350 SG50 tumbler features notable local landmarks such as the Merlion, Changi Airport, Gardens by the Bay and even the quintessential HDB flat that reflects the vibrant city's stunning architecture and landscape. The tumbler also plays homage to Singapore's reputation as a Garden City by featuring the Vanda Miss Joaquim, Singapore's National Flower, in the national colours of red and white. The SG50 tumbler is available at major department stores in Singapore at $45, while stocks last.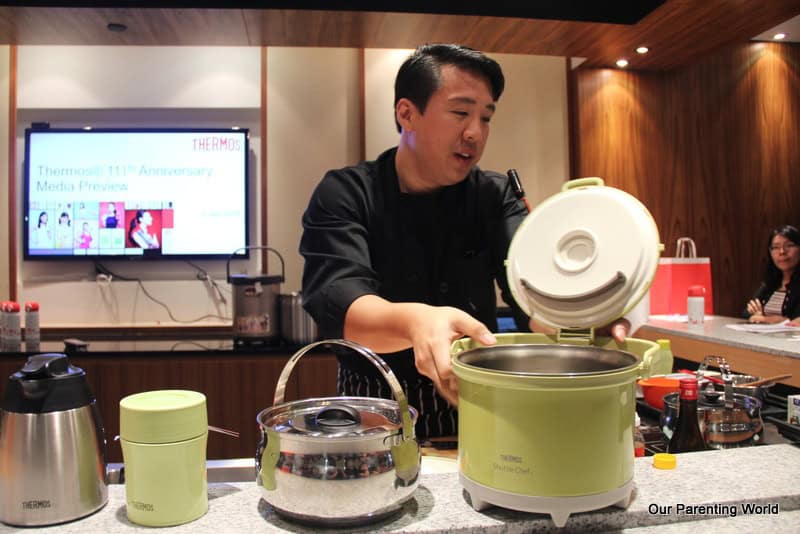 Le Cordon Bleu Chef Quek Jee Shan gave us a cooking demonstration of how easy it is to use the new Shuttle Chef from Thermos® which retails at S$250. Catch Chef Jee in a series of live cook off sessions which will be held at Takashimaya Shopping Centre's Talking Hall Fair on the weekends of 4 – 5 July, and 11 – 12 July, from 3 – 5pm. He will be conducting live cooking sessions in a cook-off challenge versus the Thermos® Shuttle Chef®, with dishes such as Chicken Ginger Stew and Curry Chicken.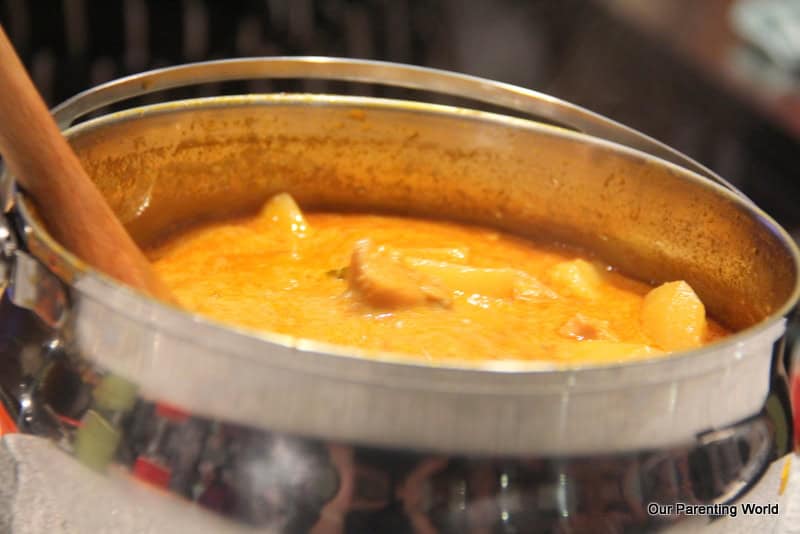 Using the new Shuttle Chef, it enables you to prepare your meal faster by putting all the necessary ingredients together into the pot. Its patented technology ensures the food will never be over-cooked, the food will cook in its own juices to retain all its natural goodness. You can keep the food hot and even cold for up to 6 hours. 
The new Shuttle Chef is portable comes with a handle, you can bring your food anywhere.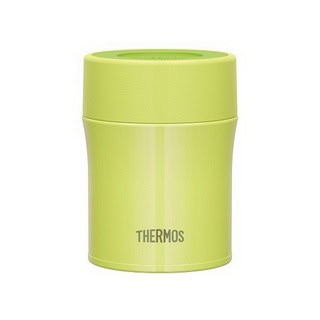 Photo Credit: Thermos® Singapore
Thermos® introduces it food jars range with the JBM-500 Food Jar at S$55, it has a wide mouth for easy filling and eating which is also easy to open with its unique 2 piece structure helps to secure tightness to prevent leakage. It has a detachable inner lid for easy and thorough cleaning. 
Additional Information
Thermos® as part of its 111th Anniversary celebrations, will hold a celebratory fair at Takashimaya Shopping Centre's Talking Hall from 2 –14 July 2015 to thank its customers. Thermos®, the innovative market leader also announced the local re-launch of Alfi, a premium German brand acquired by Thermos® in November 2014. New models of Alfi carafes and household accessories will be progressively available in selected department stores for design and quality conscious home owners and companies by the last quarter of 2015. At the celebratory fair at Takashimaya Shopping Centre's Talking Hall, customers can enjoy great product deals and live demonstration sessions with a "cook off challenge" between an established local chef and the Thermos® Shuttle Chef® will be held at Takashimaya to encourage customers to see, touch, try and experience the Shuttle Chef®.