Chang Sensory Trails, the annual Thai food festival organised by Thailand's leading beer brand, Chang, returns to Singapore for its third edition with a special emphasis on Thai home recipes. Celebrating the delicacy and diversity of Thai cuisine, this year's edition of the Chang Sensory Trails features 24 signature dishes by eight Singapore-based Thai restaurants. Having travelled to London and Los Angeles earlier this year, Chang Sensory Trails will land in Singapore from 31 August to 1 September 2018 at The Lawn at Marina Bay.
Visitors can look forward to enjoy 24 signature dishes from eight Thai restaurants participating in Chang Sensory Trails 2018. They will be serving up their signature dishes inspired by the home recipes their Thai chefs grew up with. The eight restaurants are: Aroy Dee, Baan Ying, Bangkok Jam, Gin Khao, Little Elephant, Long Chim, Tamarind Hill and Un-Yang-Kor-Dai. Some of their signature dishes include highlights such as Thai Style Prime Ribs with Aroydee Signature Sauce from Aroy-Dee, Fried Shrimp and Pork Paste Toast from Baan Ying, Thai Style Fish & Chips from Bangkok Jam, Grilled Pork Neck Salad, from Little Elephant, Watermelon Fried Rice from Gin Khao, Spicy Pork Rice Cake from Long Chim, Deep-fried Prawns with Crispy Noodles from Tamarind Hill and Grilled Khao Yai Chicken from Un-Yong-Kor-Dai.
We have tried the signature dishes from some of the participating restaurants, you can find out more from the below links as follows: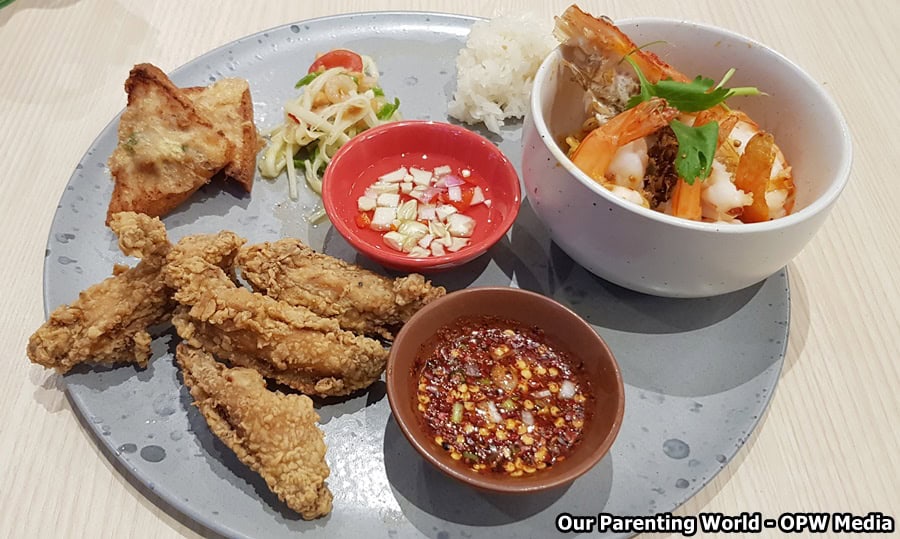 1) Baan Ying Signature Dishes for Chang Sensory Trails 2018 at http://ourparentingworld.com/baan-ying-signature-dishes-for-chang-sensory-trails-2018/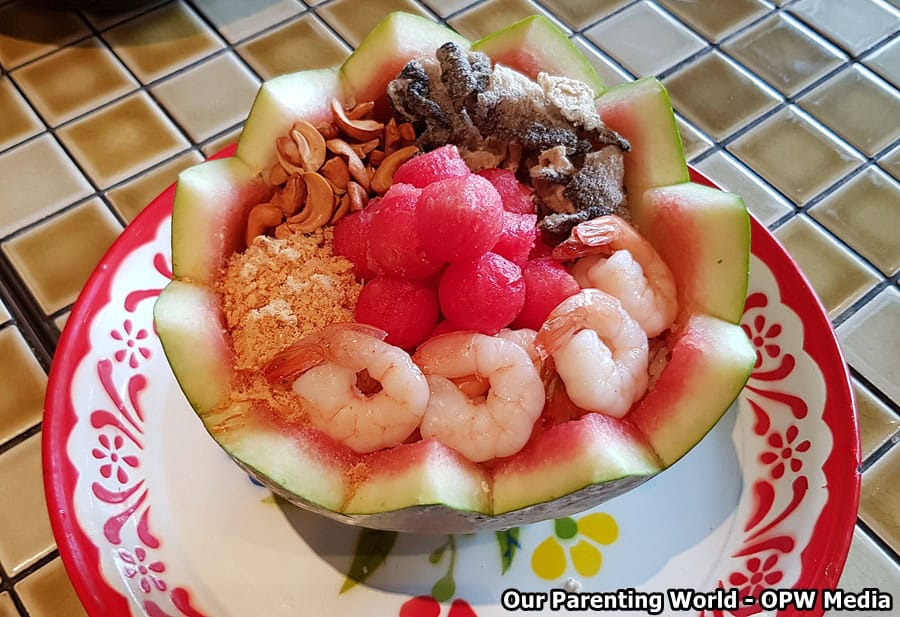 2) Gin Khao Signature Dishes for Chang Sensory Trails 2018 at http://ourparentingworld.com/gin-khao-signature-dishes-for-chang-sensory-trails-2018/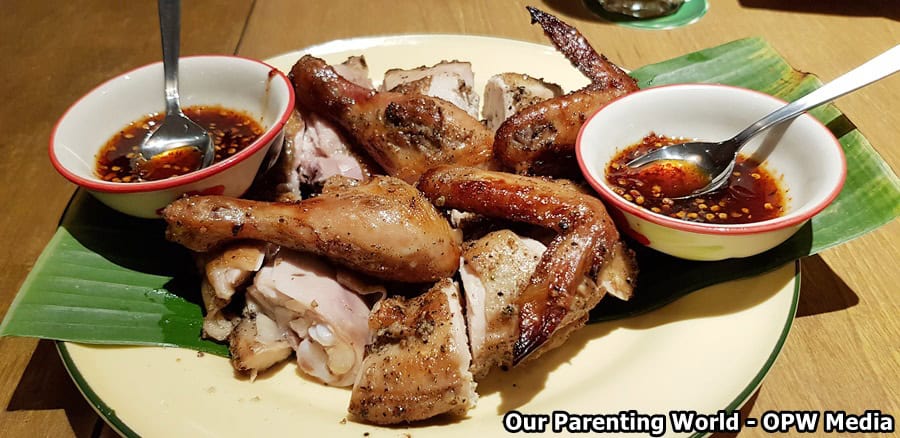 3)  Un-Yang-Kor-Dai Signature Dishes for Chang Sensory Trails 2018 at http://ourparentingworld.com/un-yang-kor-dai-signature-dishes-for-chang-sensory-trails-2018/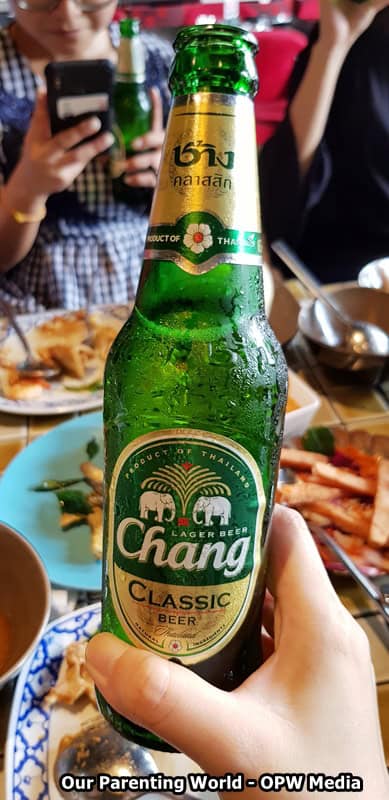 Thai cuisine, like the crafting of Chang beer, embodies the Thai philosophy of Lamiat, which emphasises attention to detail and looking beyond the ordinary. Underpinning this philosophy is the deep and authentic appreciation of the small things that refine and produce perfection. Thai cuisine demonstrates the purest expression of Lamiat, with its use of many different herbs, spices and fresh ingredients, each contributing to the overall balanced flavours in Thai dishes.
Chang, through the Chang Sensory Trails, collaborates with Thai chefs and restaurants around the worldto share this Thai philosophy of Lamiat as expressed through food. Cooking for an international audience outside of Thailand, they strive to bring the real and natural flavours of Thailand, ensuring that what they serve is authentic and not "tourist" Thai cuisine.
Adding to the multisensory experience, the illustrations of Singaporean illustrator GalactikCaptainfrom local collective Band of Doodlers can be found on the facades of the food booths, on tabletops as well as the Chang Sensory Trails photo wall. Local bands, O.K Ready! and 53A will also be performing on 31 August and 1 September respectively to entertain visitors while they enjoy their Thai culinary favourites. 
Chang Sensory Trails 2018
Dates: 31 August & 1 September 2018
Time: 4pm to 10pm
Venue: The Lawn at Marina Bay
Entry is free!
To find out more, please visit its website at https://www.changbeer.com/changsensorytrails/
Good News! Giveaway Alert! 
Thanks to Chang Sensory Trails, to sweeten your experiences at Chang Sensory Trails 2018, we are going to give away a $50 dining voucher for 1 lucky reader for you to bring your family/friends to this popular annual Thai food festival where you can enjoy great food, art and music! 
To win the dining voucher, please move over to Our Parenting World's Facebook to participate at https://tinyurl.com/y7fe68z7
Hurry, giveaway will close on 28 August 2018 at 23:59Hr. Winner will be announced and notified on 29 August, please check this space for announcement.
Thank you and Good Luck! 🙂 
Giveaway Closed and Winner Announced, please go to Our Parenting World's Facebook for Winner's Announcement at https://tinyurl.com/y7fe68z7
Terms and Conditions 
Entry into the giveaway contest will be deemed as acceptance of these terms and conditions. The rules of the giveaway contest and how to enter are as follows:
1) The prize is as stated, subject to change and fulfillment by the sponsors. Winners are not allowed to change the prizes. The prize will be non-transferable, non-refundable and non-exchangeable for other dates/times. The sponsors reserve the right to amend the competition, substitute any prize or with another of equivalent value without giving notice.
2) All participants have the opportunity to win as long as you have completed and fulfilled all the steps required by the giveaway contest. Please make sure your likes and shares are set to public for verification purposes. Incomplete entries and fake accounts will be disqualified at the discretion of the organisers.
3) Winners of past giveaways in the last one month will not qualify for this giveaway, please wait till after one month from the date that you have won to participate in the current giveaways. 
4) Giveaway contest is open to all Singapore residents with a valid Singapore mailing address
5) The organiser (ourparentingworld.com) is not responsible for inaccurate prize details supplied to any entrant by any third party connected with the giveaway contest by the sponsors.
6) Winners will be notified by email /Facebook/Instagram after the contest has ended. If the winner cannot be contacted or do not claim the prize,  we reserve the right to withdraw the prize from the winner and or pick a replacement winner. 
7) The organiser reserves the right to cancel the contest if circumstances arise outside of its control.
8) The sponsor's and the organiser's decision in respect of all matters to do with the giveaway contest will be final and no correspondence will be entered into.
9) Other terms & conditions applied.