Holiday Inn® Hotels and Holiday Inn® Resorts has come up with a wonderful initiative, Chatterbox Conversation Cards! This will be introduced across all hotels and resorts in Asia, Middle East and Africa. The cards are made especially for families and young travellers ages 3 to 12 from August 2017. 
We tried out the Chatterbox Conversation Cards during our overseas trip with the kids. It contains 30 conversation-prompting cards to stimulate kids' reasoning, logic, creativity and problem-solving abilities.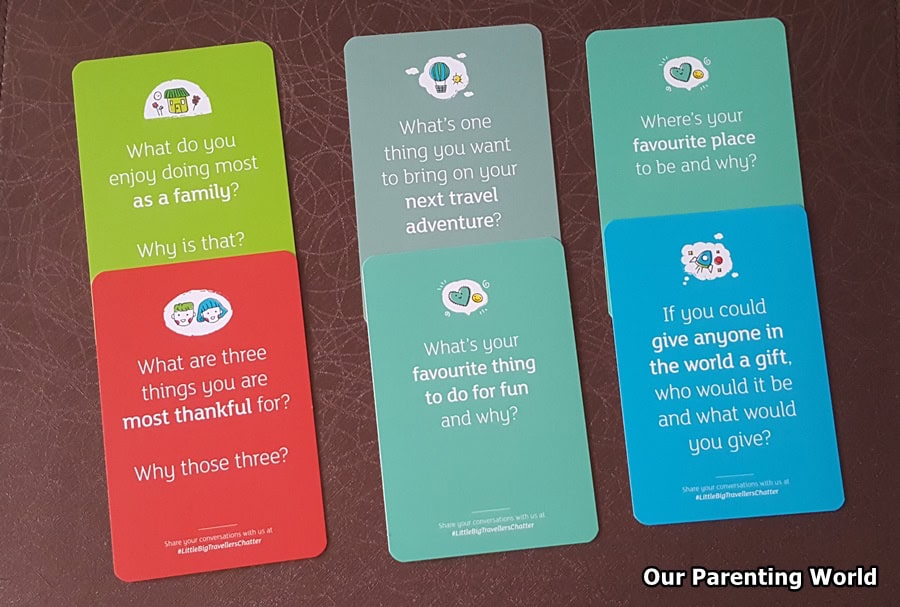 As parents, we find that it is a great way to initiate a conversation with our kids where the whole family can participate in. It is fun gathering the children to take part in this little chatter instead of them turning to their own electronic devices. The thought provoking cards enable us to engage in fruitful conversation with our children and through this game, it helps to stimulate their imagination, creativity, aspirations, kids will learn to become a better problem-solver and encourage them to have more compassion.
Through the questions in the cards, it is a good way to reconnect and know more about what our kids are thinking as they shared their answers and personal experiences with us. The Chatterbox Conversation Cards encourage them to open up and share their thoughts with us as they think of the answers. We laughed, hugged, shared our intimate thoughts and built memories together! It is an enjoyable and meaningful way to bond together as a family! 
Lee Lin Teo, Head of Brand Management, Asia, Middle East & Africa shared that "Enabling families the opportunity to bond and create lasting memories has always been our aim at Holiday Inn. We hope that through the Chatterbox Conversation Cards, families will be able to spend even more quality time together through a fun and rewarding activity that they will continue with their little ones even after their vacation."
Chatterbox Conversation Cards
About Chatterbox Conversation Cards by Holiday Inn® Hotels and Holiday Inn® Resorts, its objective is to create a fun, family-friendly activity to encourage conversations during family holidays, and spark deeper sharing and bonding in families. This is in line with the brand's ambition to give families the opportunity to bond and create lasting memories. Holiday Inn® is offering the Chatterbox Conversation Cards for complimentary usage at participating hotels and resorts in the region.
You can also download a set of Chatterbox Conversation Cards or discover more holiday inspiration ideas and tips, visit Little Big Travellers.
To find out more, please go to Facebook:
https://www.facebook.com/Holiday.Inn.AMEA/videos/858806420956090/
#LittleBigTravellersChatter