Chef-in-Box, a home-grown vending machine chain had a heart-warming twist to its ready-to-eat meals by having its first-ever cooking competition on Mother's Day held at Play at JCUBE! 
All mothers are welcome to flex their cooking skills with their signature home recipes as amateur cooks in this cooking competition. Contestants were selected based on an initial submission of home recipes, before proving their cooking skills in two rounds of the contests.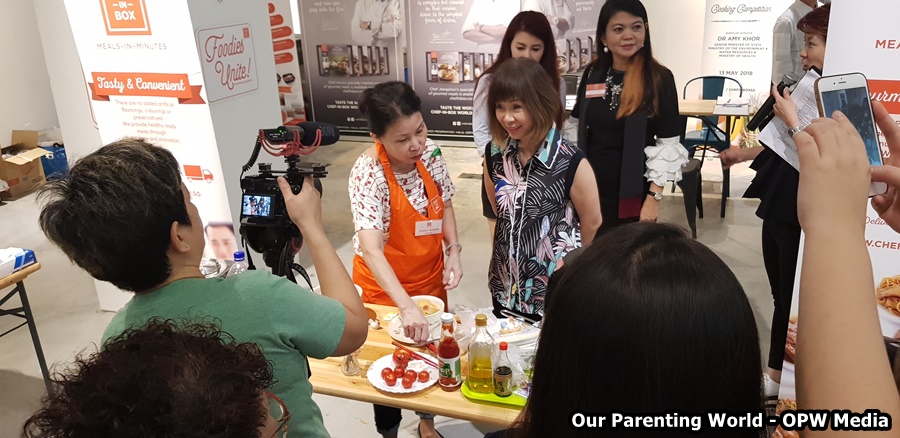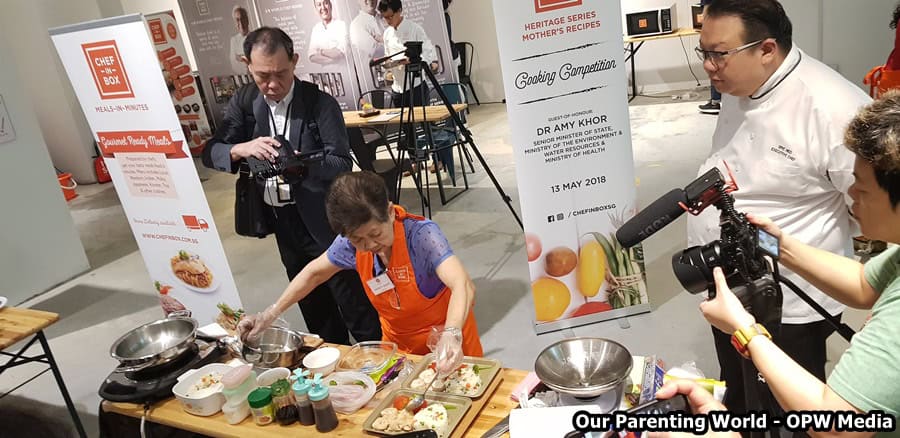 Final cooking competition rounds took place between 14th –21st April, and 5th – 13th May respectively. Out of the 5 finalists, the winning recipe will earn a place as Chef-in-Box's featured bento of July (on sale from 1st June to 31st July), and the deserving winner walks away with an attractive prize of up to $1500 of cash, dining vouchers and one year's supply of Chef-in-Box bentos!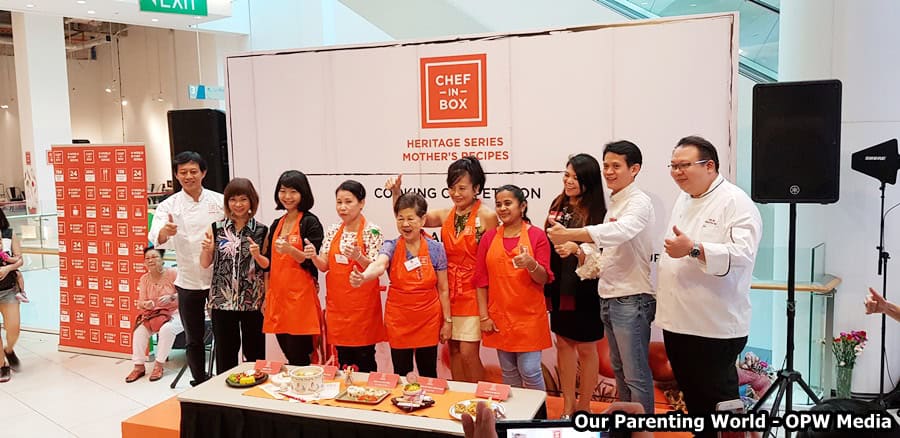 Dr Amy Khor, Senior Minister of State for the Environment and Water Resources was present to grace the occasion. Tony Chng, Chief Operating Officer of JR Group, Chef Jeremy Lim, Group Culinary Director of JR and Dr Amy Khor were the judges for the cooking competition.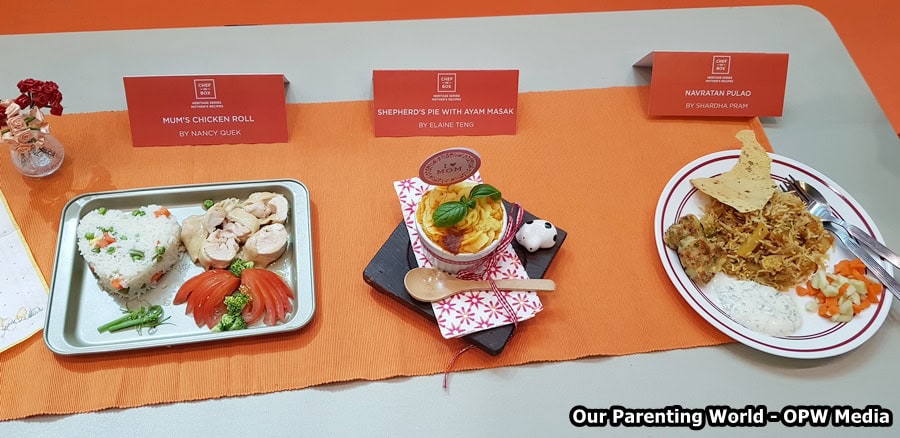 Well done to all the contestants who took part in the competition! Yummy, all the dishes looked so appetizing! 
"We are excited to involve the community and bring families together through Chef-in-Box. This is the first time we are bringing home-recipes to vending machines through this initiative. We strive to make home-cooked flavours available easily and conveniently through ready-meals, so that busy families have more time bonding over delicious meals comfortably at their home dining table, with just a fraction of time and labour needed in the kitchen" shared by Tony Chng, Chief Executive Officer of JR Vending Pte Ltd. 
Breaking stereotypes about ready-made food being unappetising, lacking in freshness, with limited varieties; Chef-in-Box marries state-of-the-art chilling technology with ingredients to keep their food offerings at the peak of freshness. No taste or quality is hampered in the preparation of Chef-in-Box's bento boxes. The first of its kind in Singapore, Chef-in-Box VendCafé is an initiative by JR Group, an early pioneer and leader in the manufacturing of ready-to-eat meals since 2001.
The food contains no added preservatives, additives or artificial flavorings, making them more nutritious than alternative quick meal solutions such as instant noodles or fast food.
JR Vending now operates a total of six VendCafé outlets at housing estates and MRT stations as well as over 100 Chef in Box machines islandwide. To find out more about Chef-in-Box, please visit https://chefinbox.com.sg/
Here we would like to wish all Mothers, Happy Mother's Day! 🙂