Diners are in for a treat at Hilton Singapore where its award-winning rooftop Italian restaurant, il Cielo, Chef Yohhei Sasaki presents delectable Italian flavours handcrafted and perfected with unique Japanese flair.
The talented Chef Yohhei Sasaki uses the most prized ingredients and seasonal gourmet produces available in Autumn that are flown in from Japan and Italy. Autumn is the best season to enjoy the natural greatness of food. Diners can look forward to indulge and be blown away with the fine culinary experiences at il Cielo.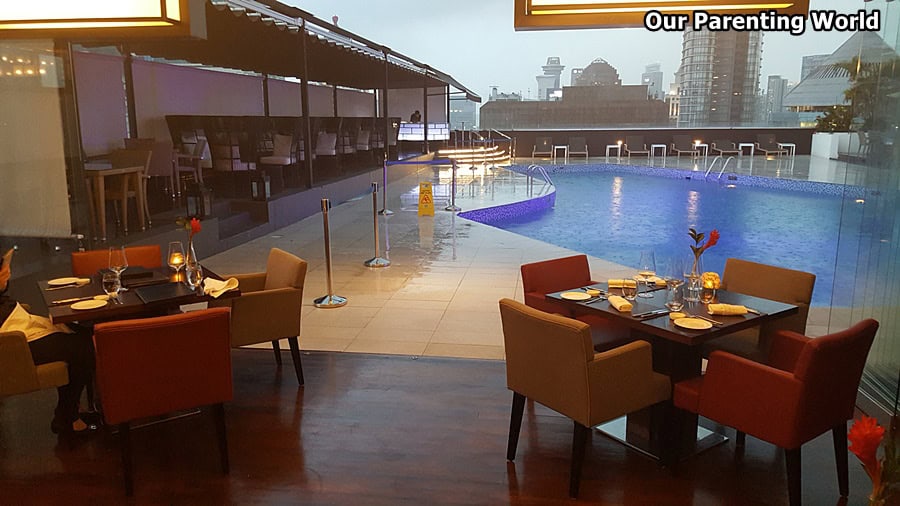 Interior of il Cielo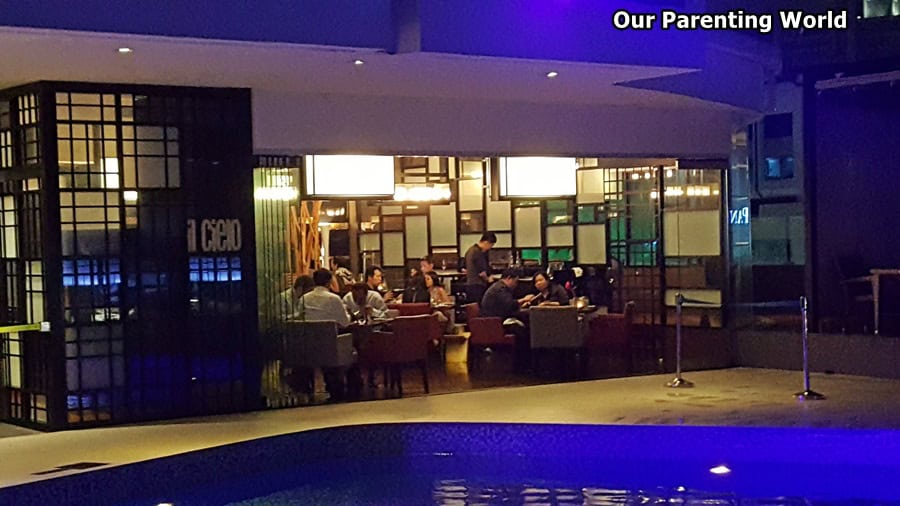 Exterior of il Cielo
il Cielo is situated at the roottop of Hilton Singapore facing the scenic city views of the Orchard Road skyline. Diners can enjoy their meals, admire the beautiful city skyline and enjoy the gentle cool breeze at the same time. 
Chef Yohhei Sasaki's Autumn Signatures Menu is set to impress, diners can choose from the six-course degustation menu priced from $138 or go for à la carte portions priced from $32 onwards.
Highlights of the autumn menu include:
Amuse Bouche in French literally means "mouth amuser" which will be served first if you opt for the six-course degustation menu.
This is followed by Takibi consisting of Marinated Smoked Sanma Fish with Myoga (Japanese Ginger), Charcoal Grissini, Kyoto Eggplant Bagna Càuda Paste with Smoked Burrata Cheese Sauce.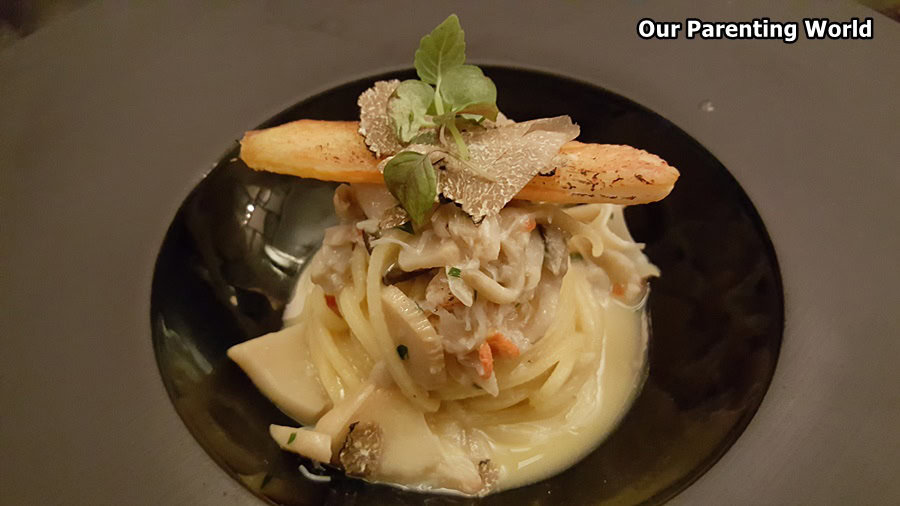 Tagliolini al Granchio e Fungi consisting of Japanese Snow Crab, Autumn Mushroom Ragout, Black Autumn Truffle.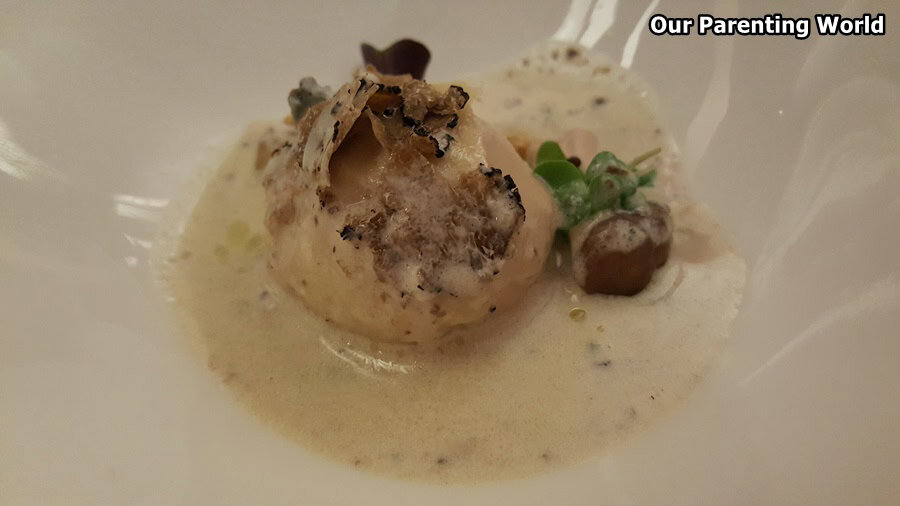 Gnocco al Tartufo consisting of Stuffed four-cheese Gnocco (Gorgonzola, Piedmont Tartufo, Mascarpone and Taleggio) with Italian Chestnut Purée, Porcini Crumbles and Truffle Cream Sauce. 
Main Courses (diners can chose from either one of the 2 main courses below):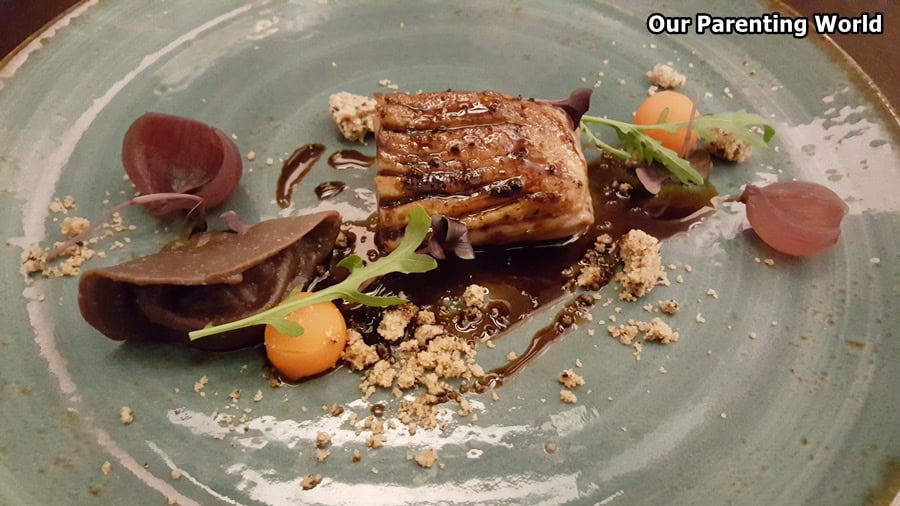 Anatra Arrosto consisting of Roasted Maple Duck Breast with Espresso Sauce, Italian Chestnut Paste and Cacao Tortelli stuffed with Foie Gras Mousse.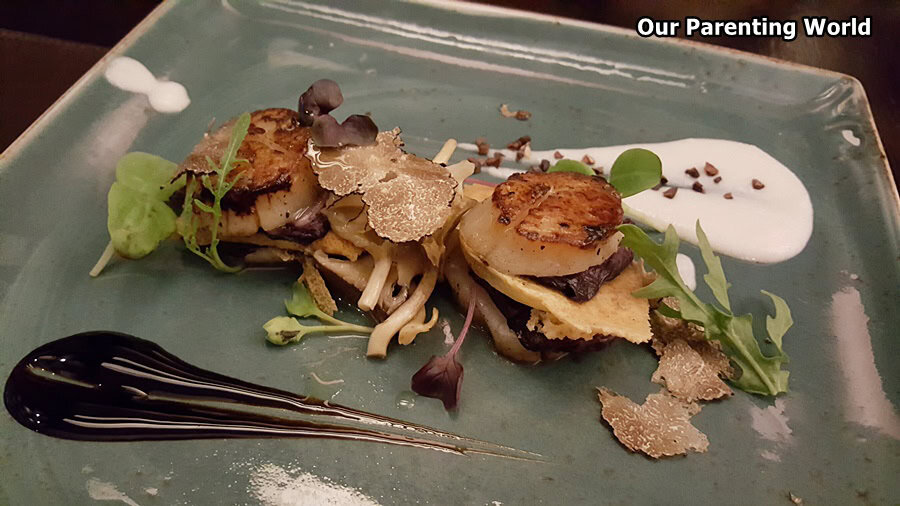 Capesante al Forno consisting of Baked Hokkaido Scallop, Tomino Cheese, White Polenta, Black Autumn Truffle.
Dessert: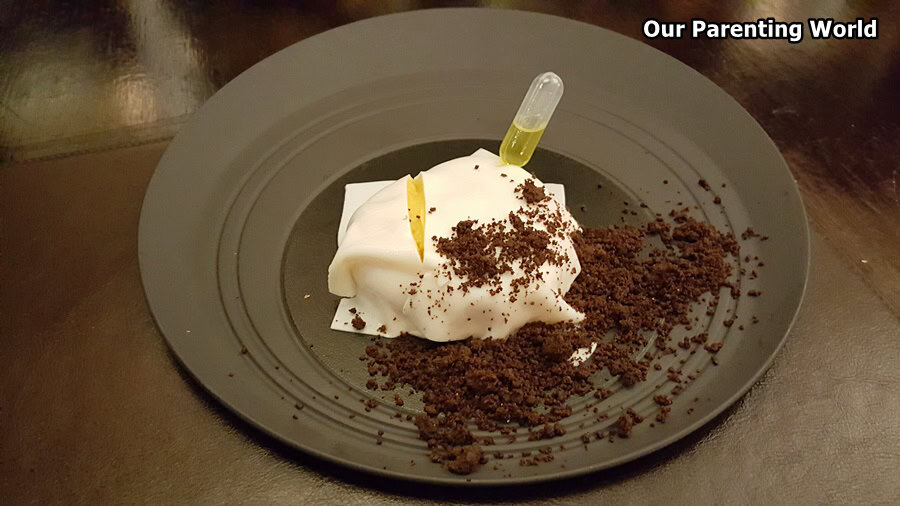 Tartufo Autunno Crema Catalana di Zucca consisting of Sweet Japanese Pumpkin Pudding with Mascarpone, White Truffle Milk and Shaved Autumn Black Truffles. 
Diners can choose to take up the 6-course tasting menu where you can enjoy the Amuse Bouche, Takibi, Tagliolini al Granchio e Fungi, Gnocco al Tartufo followed by a choice of a main course and a dessert or order individually from the A la Carte menu. 
The Autumn Signatures Menu showcases Chef Yohhei Sasaki's extraordinary culinary skills in creating and blending flavors that is set to please your palate. These amazing signature dishes are also exquisitely created and visually appealing!
Our Parenting World team has experienced many top-notch Japanese or Italian restaurants before, and this fusion presentation of Japanese, Italian meal would certainly rank as one of the best in Singapore! 
We noticed on the day of our visit which was on a weekday night, all the tables were fully occupied and it shows how popular the Autumn Gastronomy dining is! 
Thank you Chef Yohhei Sasaki, l Cielo and Hilton Singapore for hosting us!
Image credited to il Cielo, Hilton Singapore
This menu featuring the best of autumn will only be available from 25 September until 30 November. Dine at il Cielo where you can enjoy the amazing culinary skills of Chef Yohhei Sasaki using the season's best produce from Italy and Japan where you can enjoy and experience a perfect harmony of autumnal flavours and textures. It will be a heavenly gastronomy experiences that you will never forget!
Visit il Cielo from October 23 to November 30, 2017, truffle lovers can double up the taste of the autumn menu with the distinct aroma and intense earthy flavor of the highly sought after white truffles.  The white truffles are charged by per gram according to seasonal market price. 
All prices printed herein are subject to 7 percent GST and 10 percent service charge.
il Cielo Autumn Signatures Menu
6-course set menu $138
À la carte menu From $32
il Cielo Restaurant
Opening Hours:
Lunch Noon – 2.30p.m (Monday – Friday)
Dinner 7p.m. – 10:30p.m. (Monday – Saturday)
Level 24, Hilton Singapore
581 Orchard Road
Singapore 238883
For reservations, call +65 6730 3395 or email [email protected]
To find out more about il Cielo and Hilton Singapore, please visit 
http://www3.hilton.com/en/hotels/singapore/hilton-singapore-SINHITW/dining/il-cielo.html