In celebration of the coming National Day, children 4 to 6 years old from 29 Star Learners branches have come up with the largest showcase of uniquely Singaporean flavours at Chef Wan's Kitchen @ Esplanade. 
Our Parenting World team (OPW) is delighted to see the various interesting and creative dishes made by the children. Each of these dishes represents Singapore and our nation's identity in its own distinctive way. The children from 29 branches island-wide are guided by Star Learners' educators to come up with the process of conceptualisation of the ideas of their dish, preparation and finally creating their own locally-inspired dishes. 
A background of Star Learners' program, educators and children will commence on a Star project involving polishing 21st century skills of critical and creative thinking as well as collaboration. This year, they looked at their unique identity as citizens of The Little Red Dot. They explored the multi facets of this Little Red Dot – the history of Singapore as well as the kaleidoscope of cultures present in our multi-racial society. Some played traditional games, some danced cultural dances but all explored our local delights to create a dish with a unique Singaporean flavour.
Let's look at some of the innovative dishes created by the creative children as follows:

"Roti Jalasagna" (Roti Jala plus Lasagna) created by children from Star Learners @ Sembawang Way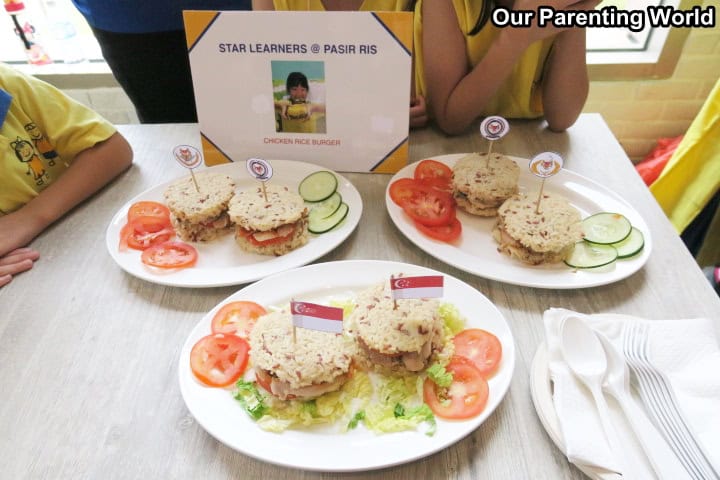 Chicken Rice Burger created by children from Star Learners @ Pasir Ris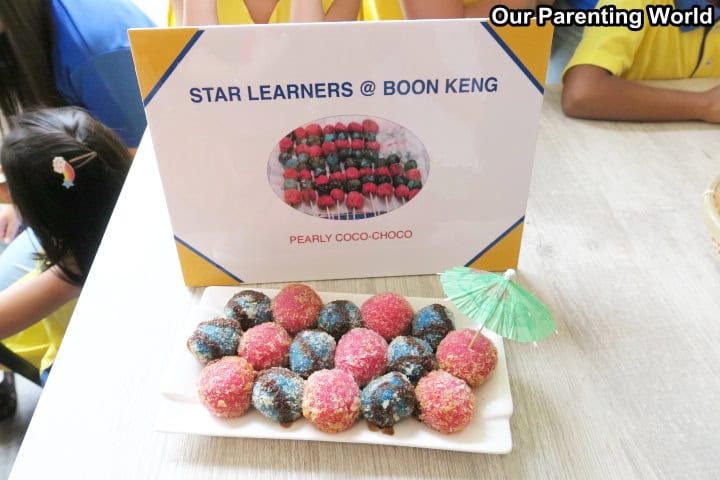 Pearly Coco-Choco created by children from Star Learners @ Boon Keng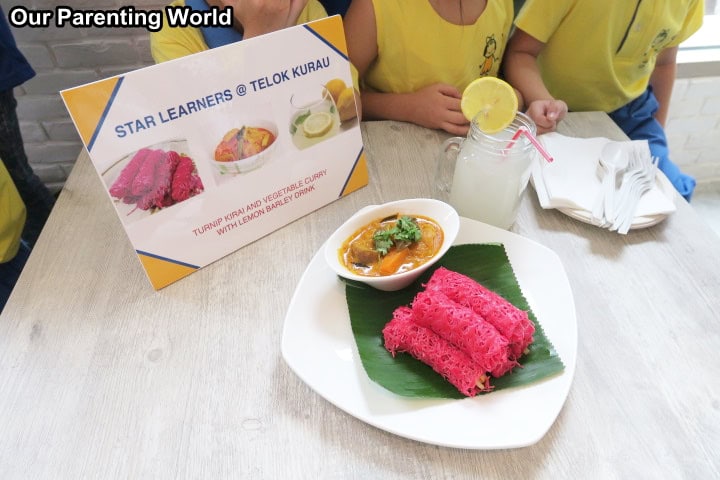 Turnip Kirai and Vegetable Curry with Lemon Barley Drink created by children from Star Learners @ Telok Kurau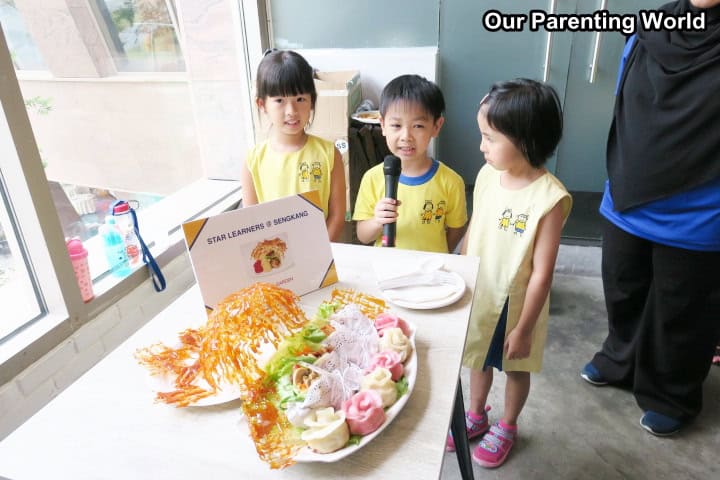 "City in A Garden" created by children from Star Learners @ Sengkang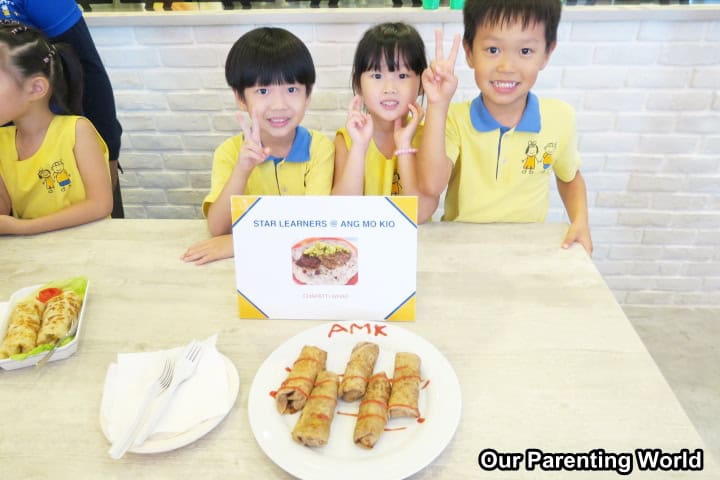 Chapatti Wrap created by children from Star Learners @ Ang Mo Kio 
29 creative dishes were prepared by all these children. We are so impressed with the children for coming up with such interesting dishes and they are so talented!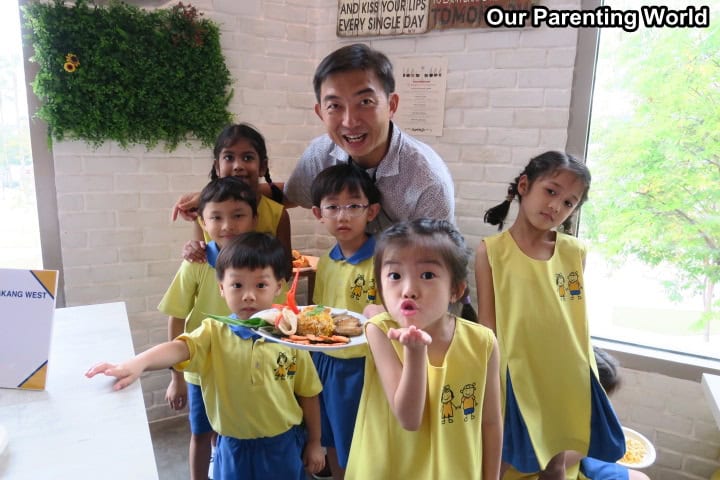 CEO of Star Learners, Tan Meng Wei together with the lovely children
Our Parenting World team catched up with the CEO of Star Learners, Tan Meng Wei and the Curriculum Director of the group, Dawn Lim for an interview session to find out more about the story of these innovative dishes. 
They shared with our team that the idea came about when they asked the children what do they know about food especially local food, the answers will always be Chicken Rice and Roti Prata. That inspired them to come up with innovative locally-inspired dishes that will represent us, Singaporeans. Food is something that is always close to our heart.
Naturally it is not easy to have children as young as 4 years old to 6 years old working on this project. However, with the guidance of the teachers who taught the children one by one how to handle the ingredients and the older children at 6 years old also step up to help and guide the younger ones. Through this project, they can see teamwork and co-operation among the children when they helped each other and worked towards the completion of the dishes. It's beautiful!
Some of their favourite dishes are laksa, "Roti Jalasagna" (Roti Jala plus Lasagna) has a nice twist which you don't see very often and "City in A Garden" is very well presented. Well done to all the children and teachers of Star Learners! We are certainly very impressed with the dishes created by them! 
To find out more about Star Learners, please go to http://starlearners.com.sg/