The annual street light-up for Chinese New Year at Chinatown is one of the most highly-anticipated events. On 7 January 2017, President Tony Tan Keng Yam officially launched the Street Light-Up, that kick-starts the 51-long festivities in Chinatown.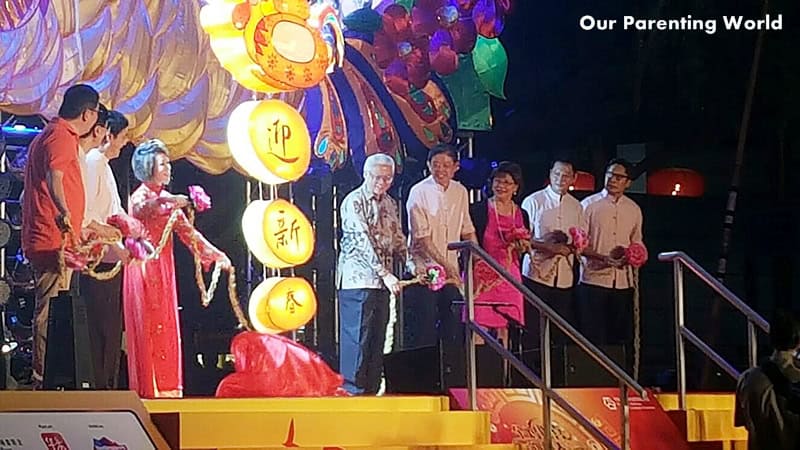 President Tony Tan Keng Yam, together with Mr Heng Chee How, Senior Minister of State, Prime Minister's Office, Ms Denise Phua Lay Peng, Mayor, Central Singapore District, Dr Lily Neo, Adviser to Jalan Besar GRC Grassroots Organisations (Kreta Ayer-Kim Seng) and VIPs were present to launch the Official Light-Up and Opening Ceremony of Chinatown Chinese New Year Celebrations 2017. This marked the start of the CNY celebrations followed by 7 weeks of street light up along the streets of Chinatown.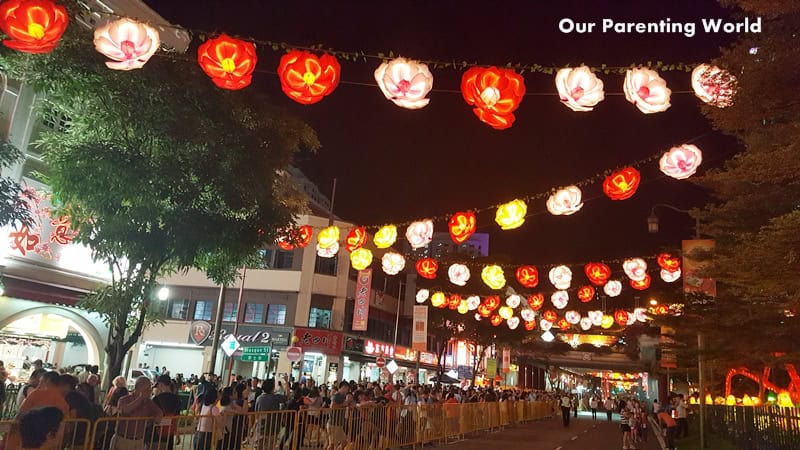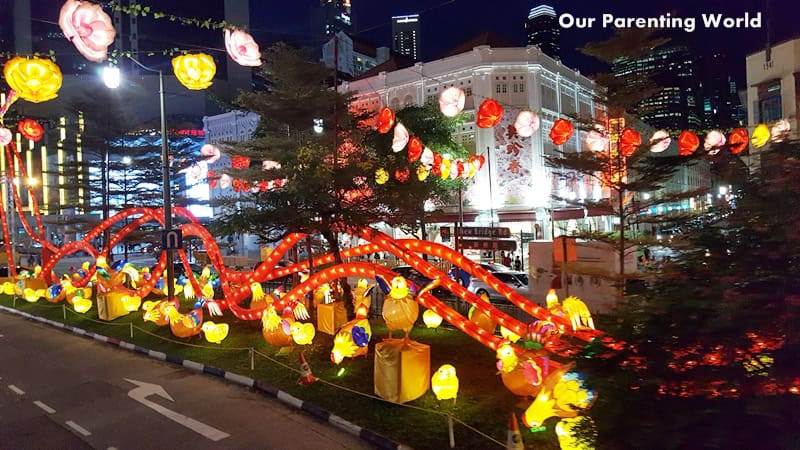 Many local and overseas visitors were drawn to the official street light-up at Chinatown. The whole Chinatown is filled with elaborate display of beautifully decorated about 5,500 lanterns depicting the Year of the Rooster from 56 golden eggs, 134 chicks, 64 hens to 55 roosters along with a giant centrepiece rooster of 13 metres tall and 100 metres long at the junction of Eu Tong Sen Street and Upper Cross Street in Chinatown. You won't be able to miss this magnificent rooster!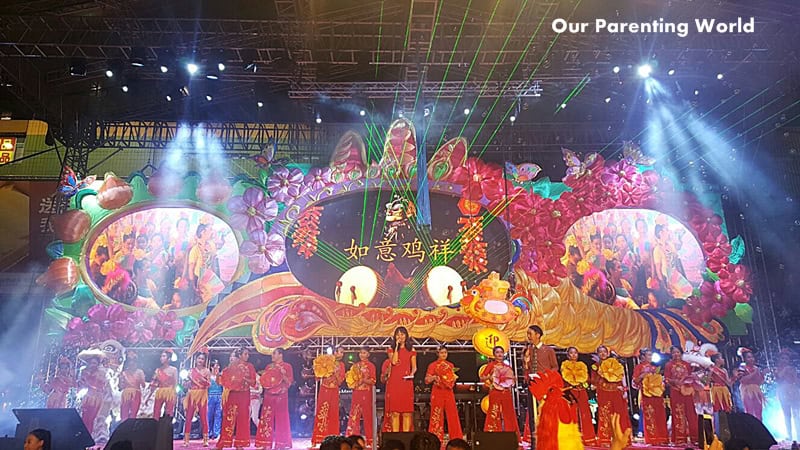 The Official Light-Up and Opening Ceremony continued with exciting live performances by local and China leading performing troupes consisting of acrobatic and musical performances. 
Our Parenting World team brings to you snippet of the exciting performances of the Rooster and Lions face off presented by Nam Sieng Lion Dance at the ceremony: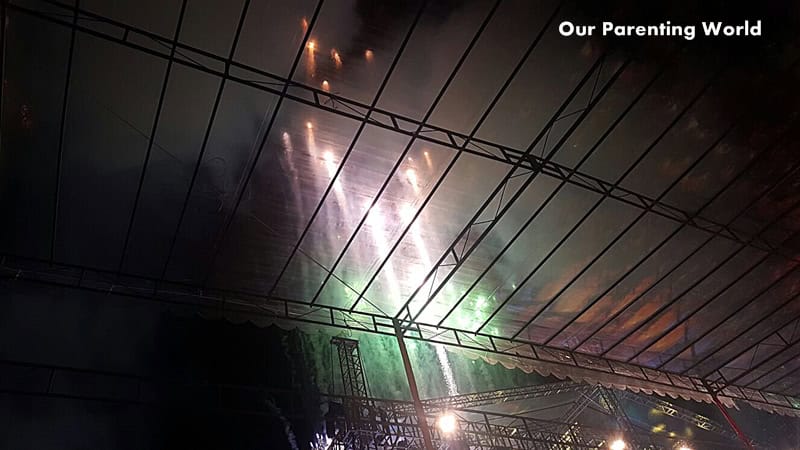 Video of dazzling and spectacular fireworks taken at around the stage area
The moment that guests and visitors were waiting for the spectacular firecrackers and fireworks displays that brought the whole event to a climax as we look forward to welcome the Year of the Rooster!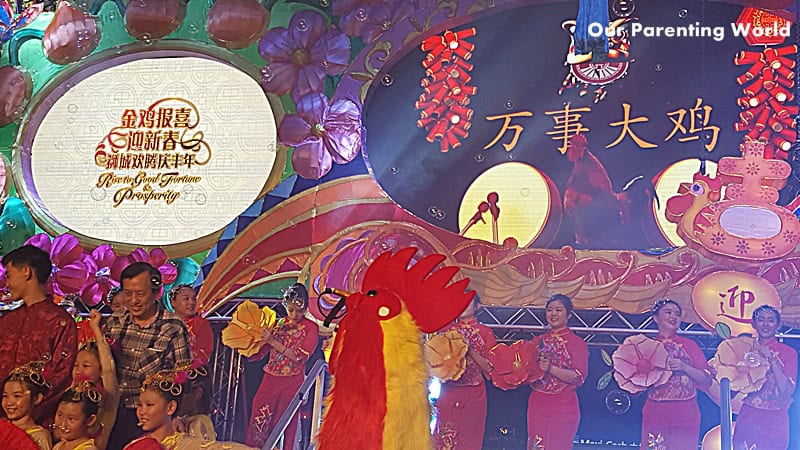 Here from everyone in Our Parenting World team, we would like to wish you a very Happy and Prosperous Chinese New Year!  新年快乐!
Visit Chinatown to celebrate the Year of the Rooster with your family and friends. Look forward to enjoy a truly fascinating and meaningful Lunar New Year celebration and experience together! 
Chinatown Chinese New Year Celebrations 2017
Duration: 7 January 2017 at 6.00 pm till 25 February 2017 at 10.00 pm 
For the full list of events and more details, please go to:
Website:www.chinatownfestivals.sg
Facebook:www.facebook.com/pages/Chinatown-Festivals/186429804750588
Official hashtag: #HUATatChinatownCNY