Chinatown Food Street re-opens on 1st December 2020 featuring six new steamboat and BBQ ala carte buffet concepts amongst the 17 reopened stalls that line the street much to the delight of foodies! 
Chinatown Food Street is a well-known and well-loved alfresco-style heritage food and dining place for families and foodies, we are excited to know that the iconic food street has reopened with great food and more value with perks such as free flow dishes, like Sichuan wanton, poached Hainanese chicken and even Korean tteokbokki, alongside new thematic 'Always 99' offers.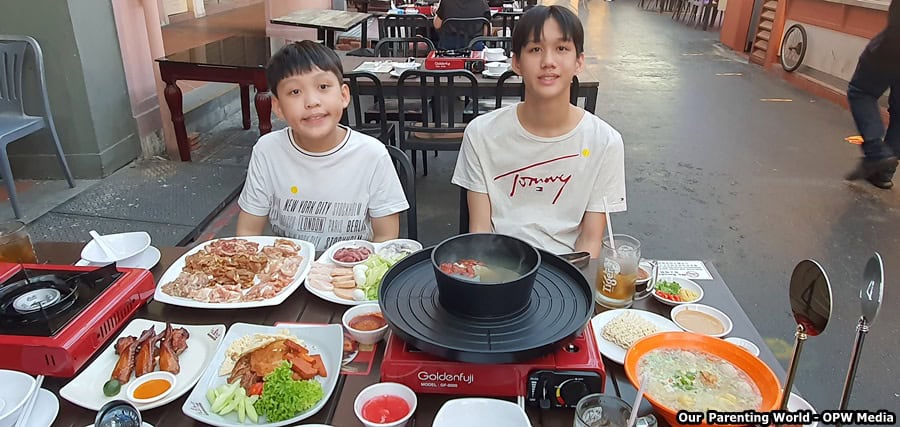 Steamboats and BBQ cuisines are very popular with Singaporeans and here at Chinatown Food Street, you can satisfy your cravings with the choice of six new ala carte buffet concepts as follows:
1) 老东北烧烤 Chinese BBQ
2) 牛车水叻沙火锅 Chinatown Laksa Steamboat
3) 舌尖上麻辣火锅 Mala Steamboat
4) Hongdae Korean BBQ
5) Nabemono Shabu Shabu
6) S88 Mookata Steamboat
The prices are from $19.90 to $23.90 nett per adult and $12.90 nett per child (aged 3 to 12), for a minimum of 2 diners each time. Each concept offers signature soup bases and marinated meats, seafood, a wide selection of fresh vegetables, and various sauces and condiments.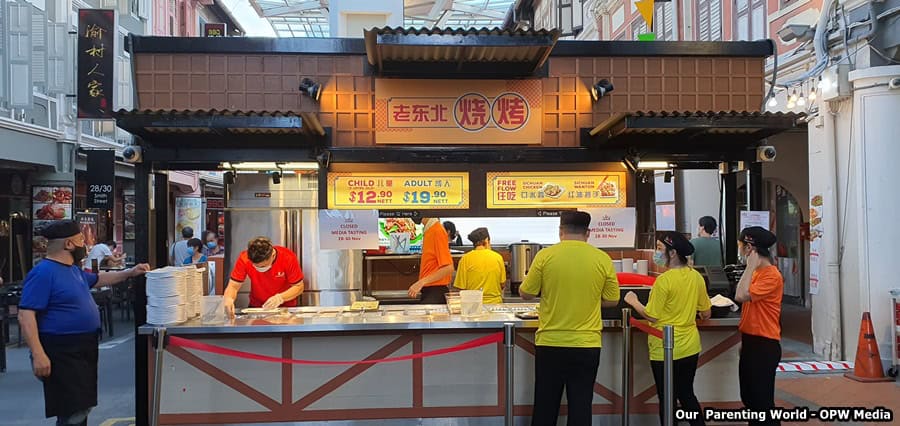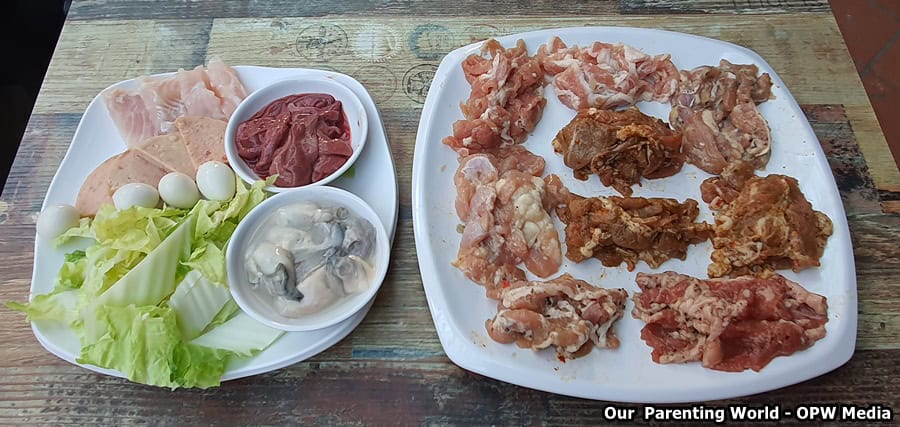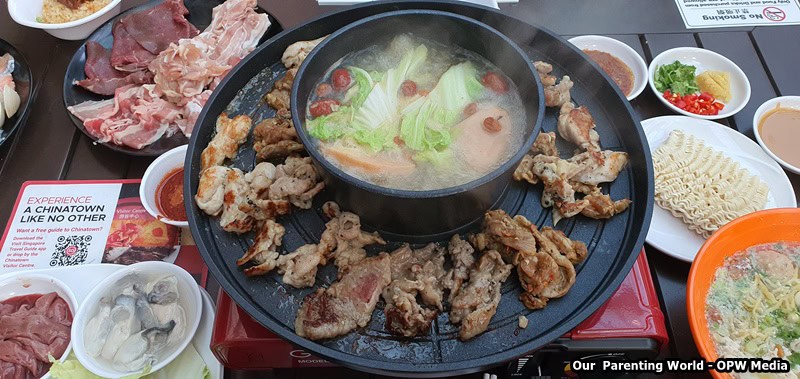 We tried out the 老东北烧烤 Chinese BBQ, it is such a joy to tuck into a selection of flavourful and sizzling meats and sides! So delicious!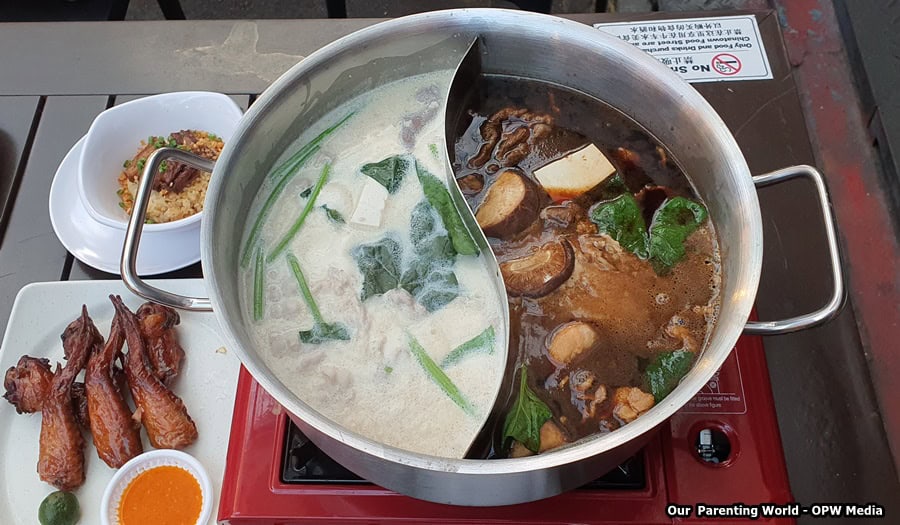 Next, we tried out the Nabemono Shabu Shabu where you can choose from a sukiyaki, miso or even a soya milk soup base and a selection of Japanese oden, udon, leafy produce, dipping sauces and thinly sliced quality meats. 
Helmed by former fine-dining chef Daniel Lim, who was celebrated for his nimono and agemono at restaurants including Shinzo and Hinoki, his techniques for delivering the intricate Japanese flavour is one of many culinary finesses being introduced to the street in this reopening. We are really impressed with the flavourful soup and the quality of the food. 
What's more, if you dine at these steamboat and BBQ stalls, you can get to enjoy free flow of delectable dishes such as garlic fried rice with braised pork belly, poached chicken, Sichuan wantons, Korean tteokbokki (spicy rice cake), kimchi pancake, guo tie (fried dumplings) and steamed dumplings, amongst other items, served by the relevant stalls. That's not all, Chinatown Food Street also allow every table of minimum four diners to enjoy two different steamboat or BBQ stalls' food at once. What a treat! 
Bak Chor Mee from Famous Eunos Bak Chor Mee
While you are at Chinatown Food Street, try out the favourite local staple foods like the ngor hiang and bak chor mee, with recipes passed down through the years. Other favourite local fare, such as chilli crab, roast meats, BBQ seafood and satay, as well as alcoholic and non-alcoholic drink towers are also available along this nostalgic food street to round off your dining experience.
'Always 99' Promotion Not-To-Be-Missed
Chinatown Food Street's new 'Always 99' is a thematic promotion for ala carte style items, going at
$0.99, $1.99, $9.90 or similar price points across all of its reopened stalls between December 2020 and January 2021.
Look out for attractive promotions, such as the limited-time-only $9.90 deal for the first 30 customers at each of the new steamboat and BBQ concept during dinner times from 1 – 6 December 2020 and char siew rice from Tiong Bahru Meng Kee Roast Duck at just $1.99 (U.P. $5.00).
Visit Chinatown Food Street with your family and friends to get your steamboat and barbecue fix and have a great time!
Chinatown Food Street
Location: Chinatown Food Street, Smith Street, Singapore 058938
Operating Hours:
11am – 11pm (Daily)
Steamboat and BBQ Concepts: 5pm – 11pm (Daily)
Last order (10pm for food, 9pm for alcohol)
Nearest MRT Station: Chinatown MRT
Nearest Parking: Chinatown Hawker Centre
Find out more at http://www.chinatownfoodstreet.sg/