This year, Chinatown Mid-Autumn Festival 2019, themed "Bicentennial Mid-Autumn Festival 2019" (欢庆开埠两百年 花好月圆庆中秋) is infused with new bicentennial elements and features a visually-stunning street light-up that spans over two kilometres and 200 years spanning from the founding of modern Singapore in 1819 to the future.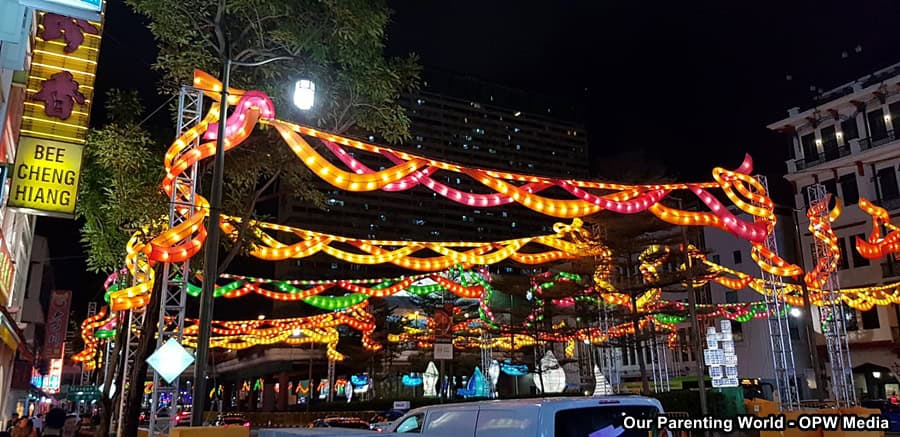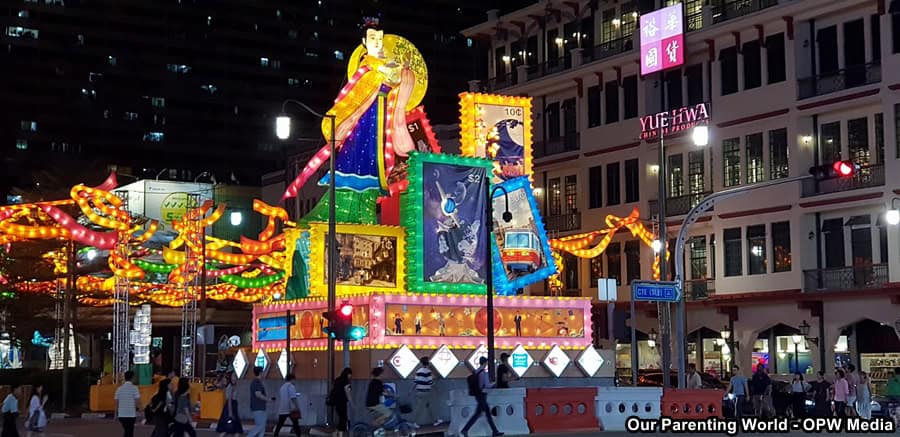 Look forward to admire the beauty of hundreds of handcrafted lanterns that cover the main streets of Chinatown and a 11m-tall sculpture that is a conglomeration of Singapore's history and culture in the form of seven "time stamps" that are pieced together with a celestial Chang'e holding the Jade Rabbit.
Here's the highlights of Chinatown Mid-Autumn Festival 2019 as follows:
Official Light-Up and Opening Ceremony 开幕典礼与亮灯仪式
The celebration for Chinatown Mid-Autumn Festival 2019 will kick start with the highly-anticipated Opening Ceremony, which includes the Official Street Light-up, dragon dance performance, as well as an exciting line-up of multicultural song and dance performances by local and overseas troupes from China. Finally, catch the spectacular fireworks displays lined up for the grand finale!
Date: 31 August 2019
Time: 6.30pm – 10pm
Venue: New Bridge Road and Eu Tong Sen Street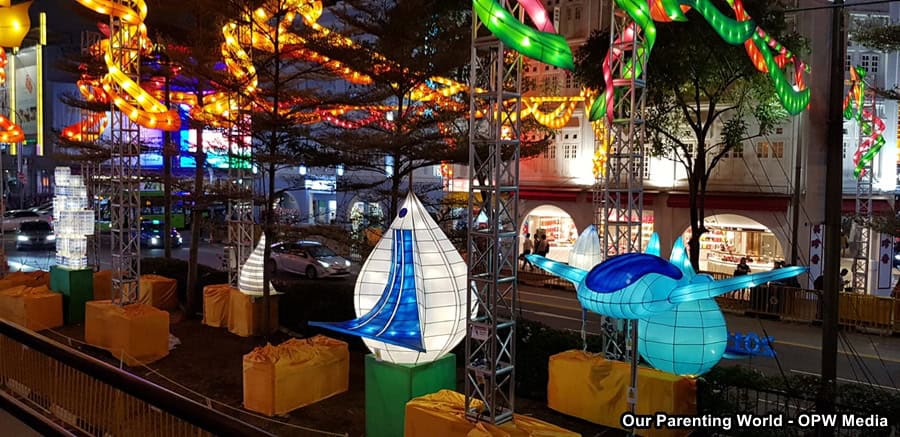 Street Light-Up 牛车水庆中秋亮灯
Soak in the festivities and celebration of the Mid-Autumn Festival in Chinatown, where traditional Chinese culture comes alive. To commemorate Singapore Bicentennial, this year street light-up will depict the story of Singapore in the last 200 years. In addition, be enchanted by the decorations of Chinatown as New Bridge Road, Eu Tong Sen Street, South Bridge Road and the inner streets of Chinatown are adorned with colourful traditional lanterns.
Date: 31 August to 28 September 2019
Time: 7pm – 2am (Fri & Sat) 7pm – 12am (Sun – Thu)
Venue: Along New Bridge Road, Eu Tong Sen Street and South Bridge Road
Festive Bazaar and Trade Fair
The full moon represents an auspicious symbol of abundance, harmony and prosperity. Chinese communities from all over the world celebrate its appearance on this important occasion. During the Chinatown Mid-Autumn Festival, visitors can bask in the festivities, walk along the bustling festive street stalls and shop for festive goodies. Be spoilt for choice as over 200 festival stalls will offer a dazzling variety of festive treats like moon cakes, pomelos, lanterns, handicrafts, tea and more.
Date for Festive Bazaar: 30 August –  13 September 2019
Time:    6.30am – 10.30pm
Venue:  Along Pagoda Street, Trengganu Street, Sago Street and Smith Street
Date for Trade Fair: 24 August – 22 September 2019
Time:    11.00am – 10.30pm
Venue:  People's Park Open Space
Nightly Stage Shows 中秋综艺晚会
Gather around for the nightly performances at Kreta Ayer Square during the Chinatown Mid-Autumn Festival celebrations. Catch and be entertained by the animated and dynamic Chinese cultural acts, folk songs, and music and dance numbers by local entertainers and overseas performing troupes. There will also be lion dance performances on every night for 30 minutes.
Date: 31 August to 13 September 2019
Time: 8pm – 10.30pm
Venue: Kreta Ayer Square
Heritage + Food Trail
For those hungry for a taste of local cuisine, Chinatown is home to some of the most famous and historical hawker centres in town such as People's Park Food Centre and Singapore's largest hawker centre – Chinatown Complex Food Centre. Join the Heritage + Food Trail to savour popular local dishes such as fishball noodles with a 73-year-old recipe and visit stalls helmed by second and third-generation hawkers whose stalls originated from push carts in olden-day Chinatown. At the same get to know the history of Chinatown and the traditions of Mid-Autumn Festival.
If you are interested to register for the Heritage + Food Trail, please visit https://forms.gle/Ufczx7ZgTeymGVKM6 to register and the organisers will contact you accordingly.
Ticket for the Heritage + Food Trail is available for sale at $10/- per pax  (inclusive of food sampling).
Registration is on first-come-first-serve basis.
Each trail is conducted in either English or Mandarin and the participants will be divided into a few small group base on language preference.
For any enquiry, please email to [email protected]
Meeting Point: Information Booth in front of the stage at Kreta Ayer Square
Date: 1, 7 & 8 September 2019
Time: 3.00pm – 5.00pm
Mass Lantern Walk 中秋大型游灯会
Enjoy a fun night out with your family and friends with your creative lanterns as you join in the Chinatown Mid-Autumn Festival 2019 Mass Lantern Walk that is open to the general public. Immerse yourself in the festive spirit as you soak in the leisurely-paced lantern parade procession under the full moon and the dazzling displays around Chinatown. Don't forget the impressive acts of the dragon dance troupes, energetic cheerleaders and the percussion band along the way! The lantern walk will conclude with stage performances, pyrotechnics and fireworks display in the heart of Chinatown.
Date: 8 September 2019
Time: 7pm – 10 pm
Venue: Starting point – Kreta Ayer Square
Ending point – Along New Bridge Road
(Main Stage in front of Lucky Chinatown)
To find out more, please visit its website at http://www.chinatownfestivals.sg/