Celebrate the Year of the Rooster at Chinatown and this year, visitors to Chinatown will be able to participate in several new youth-oriented programmes that aim to engage the youth and the young at heart to celebrate this significant event.
You won't miss this magnificent centrepiece rooster lantern at the junction of Eu Tong Sen Street and Upper Cross Street in Chinatown. This beautiful rooster is 13 metres tall, 100 metres long.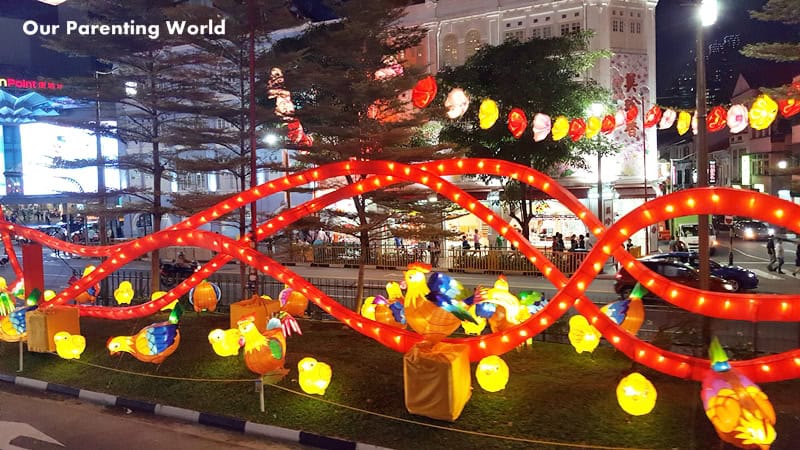 The annual Street Light-Up for Chinese New Year is one of the most highly anticipated events in Chinatown. The year boasts the largest number of lanterns displays with about 5,500 handcrafted lanterns illustrating the life of the Rooster. There will be various sculptured lanterns of rooster, hen and chick and with stories of Chinese traditional values.
At South Bridge Road, visitors can admire the peach blossom flowers, trees and red lanterns bringing the symbolic meaning of wealth, prosperity and peace.
Lookout for the new tech wall, "Huat Greetings Wall" located at Garden Bridge where public can send in their festive greetings and well wishes which will be reflected on the screen.
To send in your message, please go to http://chinatownfestivals.sg/huatgreetings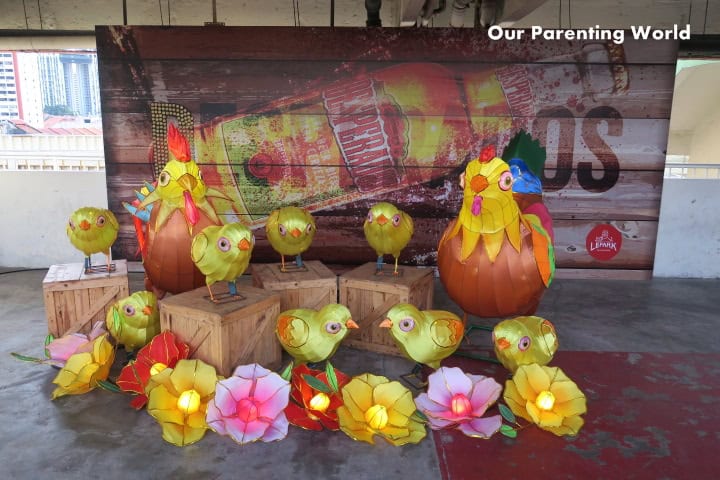 In addition to the rich line-up of traditional and cultural festivities, new programmes are introduced to draw in younger crowds such as YouthEATS @ Temple Street and YHFLEA: Come Lepark edition will add vibrancy and colour to this year's celebrations.  
YouthEATS @ Temple Street starting from 6 to 27 January which is part of the popular Festive Street Bazaar with 440 stalls and featuring 12 entrepreneurs offering a variety of popular and unique festive eats. Enjoy specially created tasty treats like braised duck Shabu Burger and Lucky Lucky Money balls.
Visit YHFLEA: Come Lepark edition for the first-of-its kind flea and car boot market with more than 100 curated local brands and independent designers including specially designed products for Chinese New Year's celebration. The flea market is held at the restaurant at Lepark on the rooftop of People's Park Complex, while shopping you can enjoy local performances. The market will be held on 14 to 15 January from 12 to 8pm.
President Tony Tan Keng Yam will officiate the launch of the Street Light-Up, this Saturday that kick-starts the 51-long festivities in Chinatown, as Guest-of-Honour. 
Our Parenting World team brings to you a sneak peek of the highly-anticipated Street Light-Up for the Chinatown Chinese New Year Celebrations 2017 via an open-top bus tour together with the rest of the media group. 
Visitors both overseas and locals can look forward to participate and enjoy a rich line-up of traditional and cultural festivities that are suitable for the whole family to celebrate Chinese New Year and welcome the Year of the Rooster!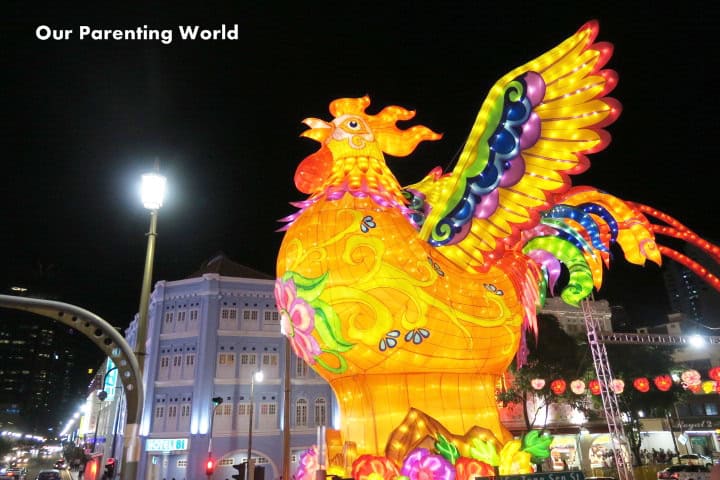 Chinatown Chinese New Year Celebrations will be held from 7 January to 25 February 2017, this year celebrations is themed "Rise to Good Fortune and Prosperity, 金鸡报喜迎新春, 狮城欢腾庆丰年" and is organised by the Kreta Ayer-Kim Seng Citizens' Consultative Committee (KA-KS CCC).
For the full list of events and more details, please go to:
Website:www.chinatownfestivals.sg
Facebook:www.facebook.com/pages/Chinatown-Festivals/186429804750588
Official hashtag: #HUATatChinatownCNY