Chingay Parade is certainly one of the most significant events in Singapore that you should not missed. This is a street parade consisting of beautiful floats, multi-racial performers with Chinese, Malays and Indians joining together to put up a grand show in celebration of the Chinese New Year!
Our Parenting World team attended the Chingay parade media preview held at the F1 Pit Building on 21st January. It was raining heavily and despite the persistent rain, all of us looked forward to the show.
At the preview, the audience included about 10,000 students from 60 primary and secondary schools. Everyone cheered on and braved the rain as we watched the show together.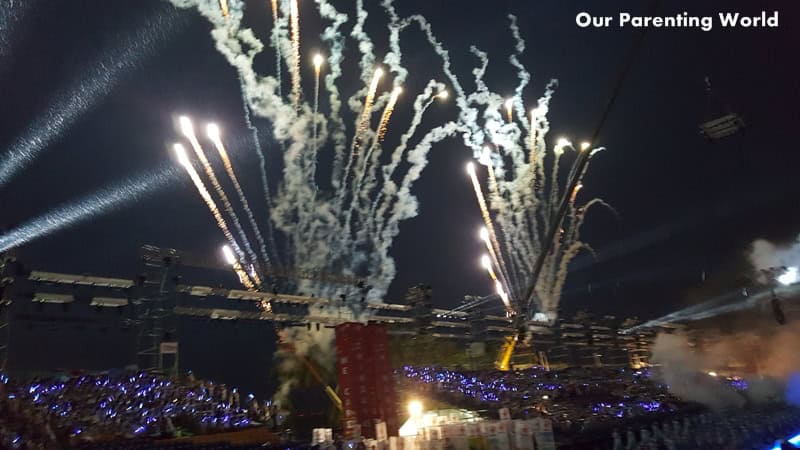 Spectacular firework at the beginning of the show.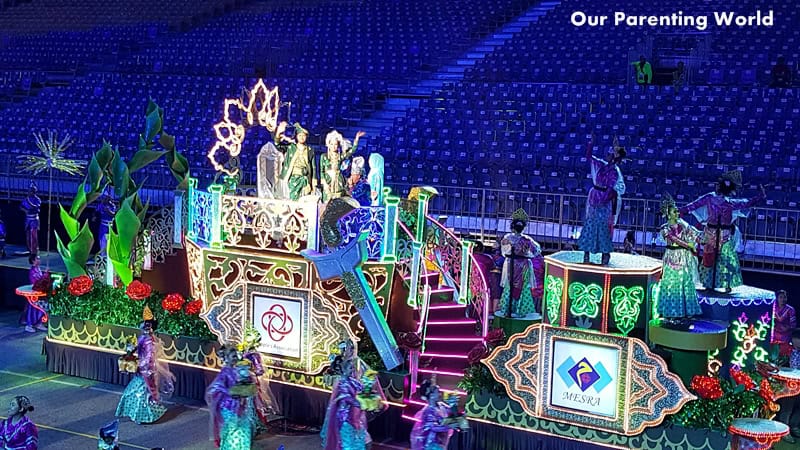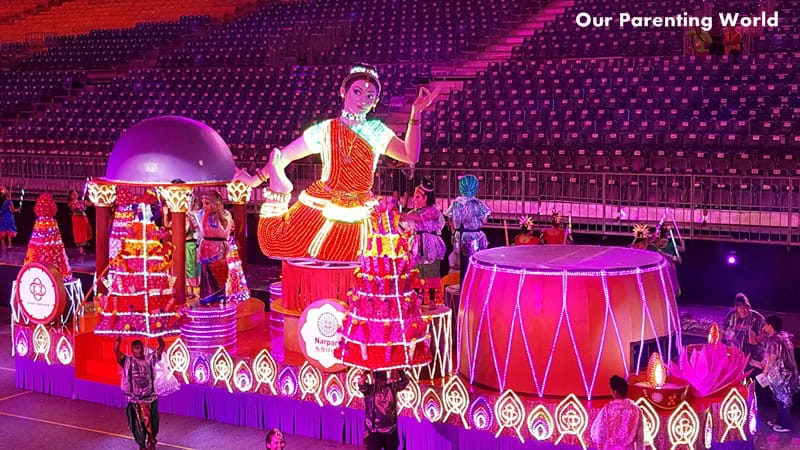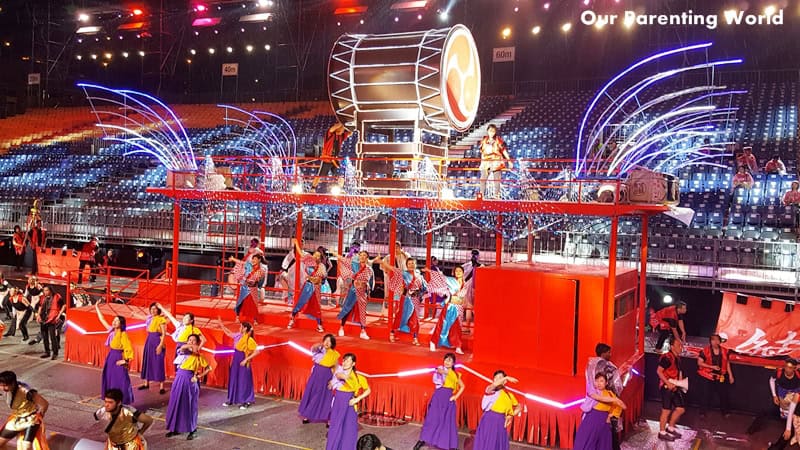 There will be a 360m x 3m waterway which is included along the parade route where audience will be brought closer to the performers.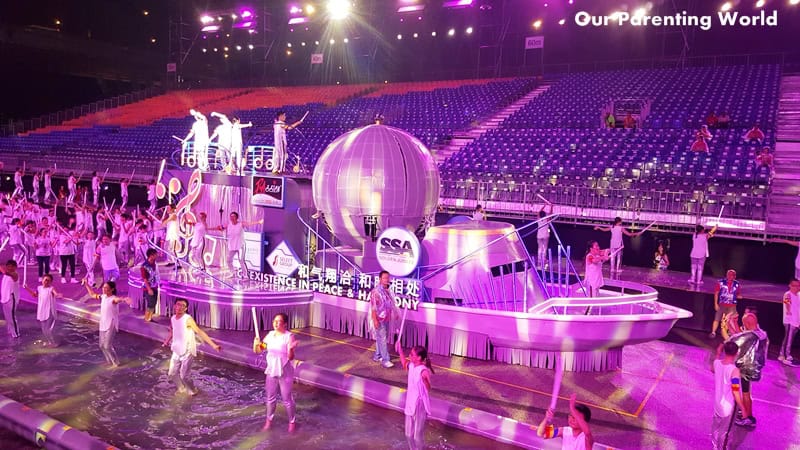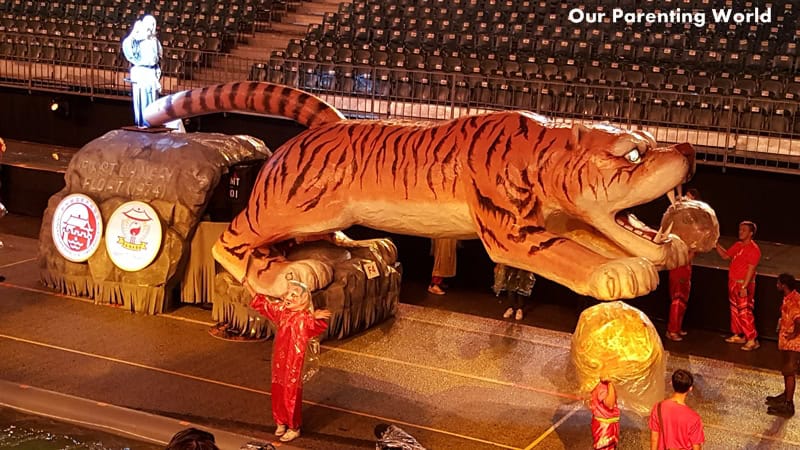 Audience can look forward to a stunning display of beautiful floats showcasing Chingay from the past, present and to the future with about 8,000 performers that will spread throughout the 7 segments of the show. Look out for the recreation of a tiger float as shown in the above picture, it first appeared in the 1974 parade. It definitely brings back nostalgic feelings of the earlier Chingay. 
Beautiful songs like Cheng Li De Yue Guang (Moonlight In The City) 城裡的月光 being played and performed at the parade. 
Special mention that home-grown music wave Xinyao which is also known as Singapore songs will take the spotlight at this year, Chingay. Dr Liang Wern Fook is one of the pioneer figures in Xinyao, he is the Chingay 2017 Artist of the Year. He played a major artistic role in this year, Chingay Parade and he mentioned that this is the first time Xinyao will be presented independently as a segment by itself at the parade. We certainly look forward to that as we love Xinyao songs. 
Audience cheered on with the high energy and lively performances by the People's Association (PA).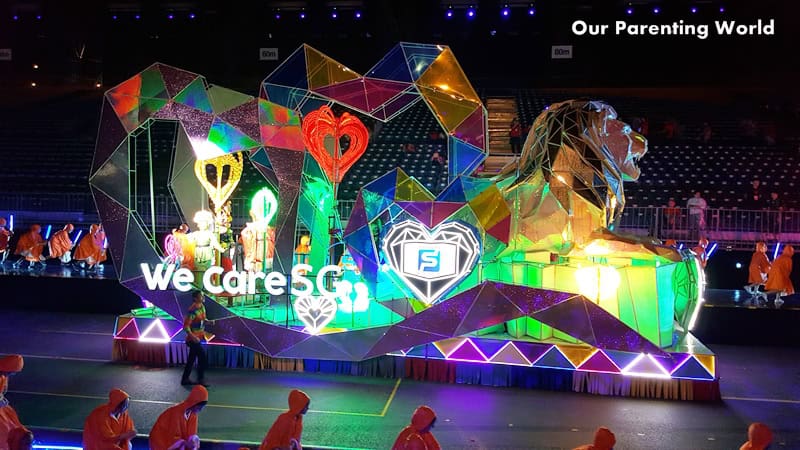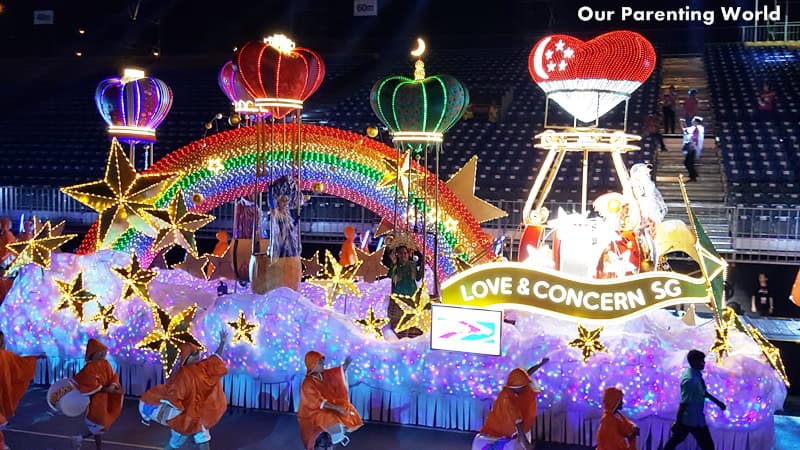 The whole parade and performers are from 25 community organisations and groups from different societal sectors which formed part of the Chingay 2017 Travelling Dance Segment to celebrate the WeCare Spirit demonstrating their support for different good social causes.
Chingay parade ended with a grand finale featuring special effects like dazzling laser lights and magnificent fireworks. 
Don't miss this year Chingay Parade happening on Friday, 10 February and Saturday, 11 February at 8pm at F1 Pit Building. This year parade involves 2,000 volunteers and 8,000 parade performers together with performers coming from 1,000 to 1,500 organisations.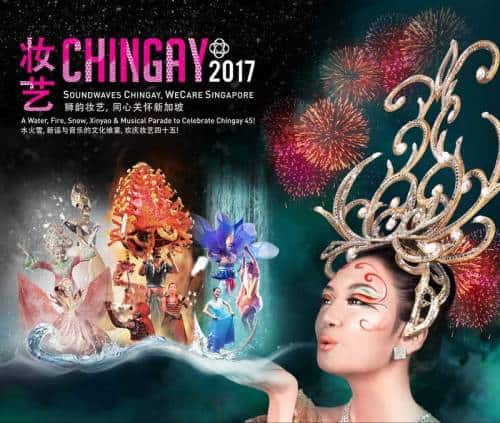 Chingay Parade Singapore 2017
In the special 45th edition of the Chingay Parade, get ready for a multisensory treat at this musical parade with the theme "Soundwaves Chingay, WeCare Singapore" 《狮韵妆艺, 同心关怀新加坡!
Event Date:
Friday, 10 – Saturday, 11 February 2017 at 8pm
Venue:
F1 Pit Building
Ticket Pricing:
(Excludes Booking Fee)
Parade 1 (10 Febuary 2017)
Cat 1: S$50
Cat 2: S$40
Cat 3: S$28.50
Parade 2 (11 Febuary 2017)
Cat 1: S$60
Cat 2: S$50
Cat 3: S$28.50
Tickets to Chingay Parade are on sale at Sistic now. To purchase the tickets at Sistic, please go to  http://www.sistic.com.sg/events/chingay0217
To find out more about Chingay Parade Singapore 2017, please click HERE.