Do you like Chocolates? Do you like to visit Universal Studios Singapore? Now the best of both worlds have combined to present Chocolate Adventure at Universal Studios Singapore!
Yay! Our Parenting World team is back at one of our favourite places, Universal Studios Singapore (USS), this time, chocolate lovers will be delighted to enter into the choco-licious world featuring uniquely-themed zones with interactive activities where parents and children can look forward to have deliciously chocolate fun together!
The Chocolate Garden is located at Soundstage 28 behind the Sesame Street Spaghetti Space Chase. Hmm … yummy, we just can't wait …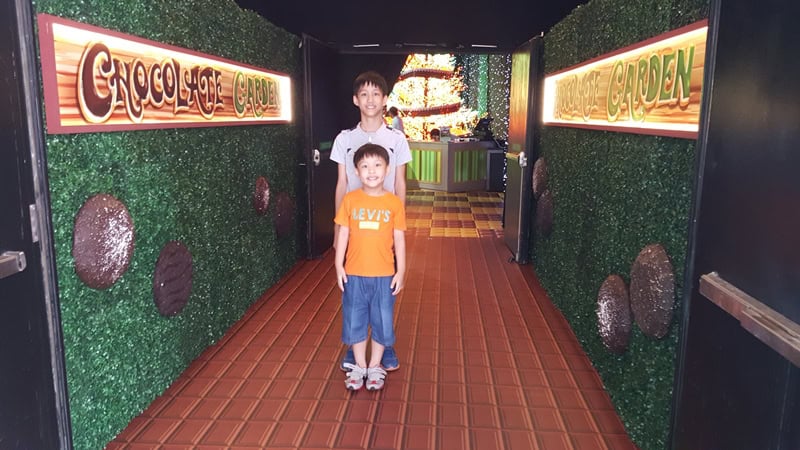 Come! Join us as we bring you into the Chocolate Garden!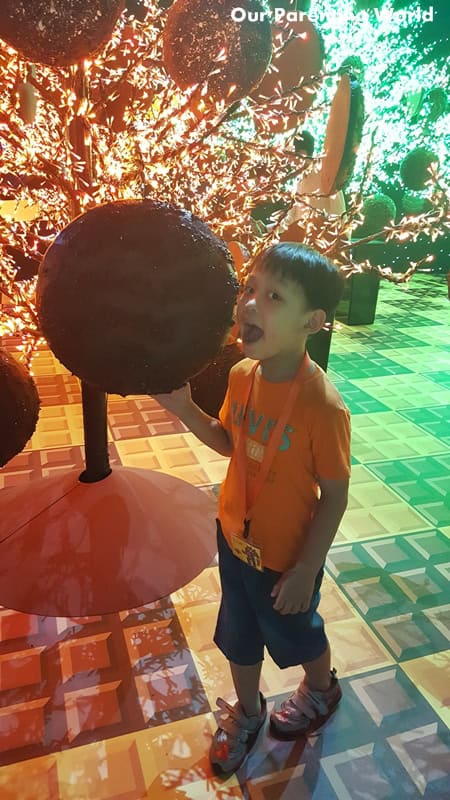 I love Chocolates!
There are many interesting and interactive activities that you can look forward to participate at the Chocolate Garden.
Our Parenting World team highlight the activities that you can look forward to take part: 
1) A Cocoa Hedge Maze 
Walk through the maze and look for hidden surprises, collect as many as you can! Hint: It has to do with chocolates. Have fun looking for delicious hidden treasure at the maze.
2) A Fondue Garden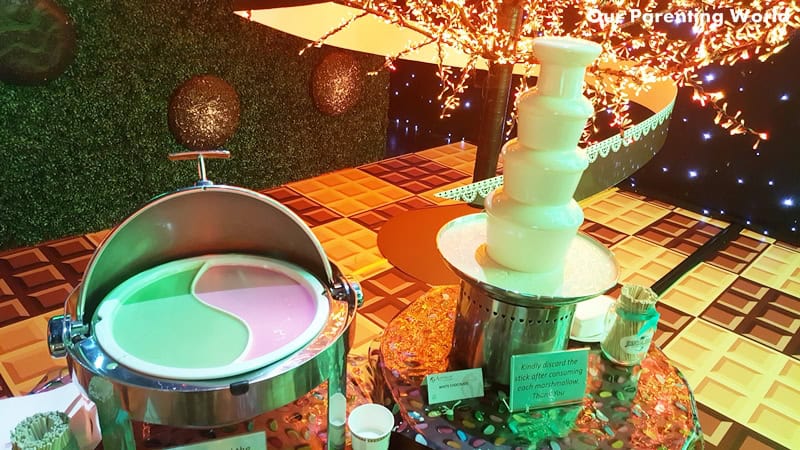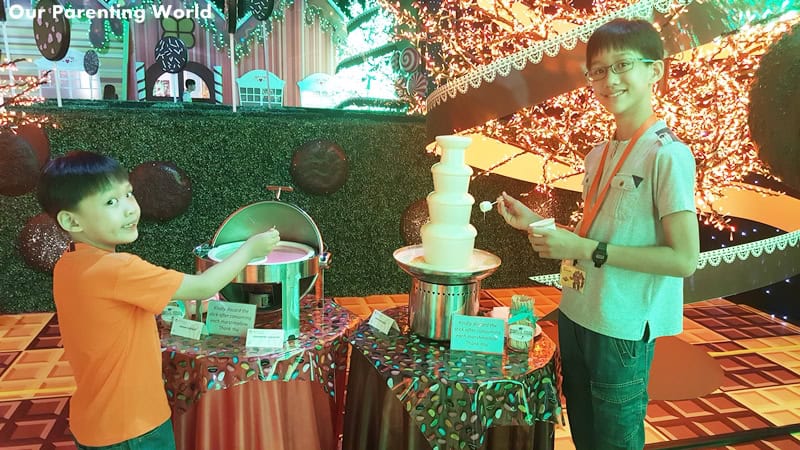 This must be one of the favourite parts of Chocolate Garden for both adults and children. Satisfy your chocolate cravings, dip, enjoy and savour marshmallows dipped in various delicious chocolate sauces like dark and white chocolate, pandan and strawberry chocolate flavours. Best of all, the chocolate dips are free flow for you to enjoy! 
3) Lollipop land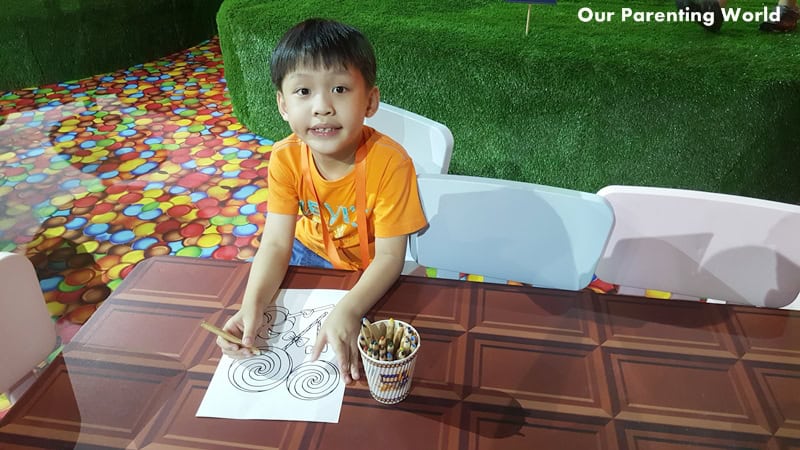 Look at the huge and colourful giant lollipops!
You can attempt to create, decorate and plant giant lollipop to be part of the candy-coated Lollipop Land. Kids can also use their imagination and creativity to colour their lollipops.
4) Character Meet and Greet Sessions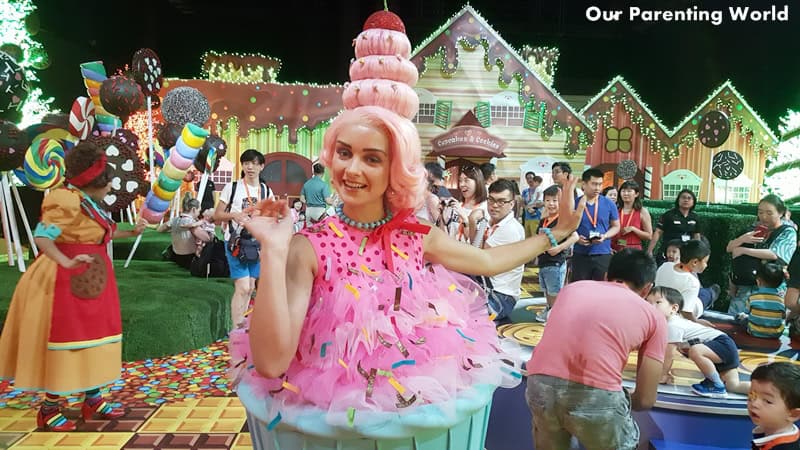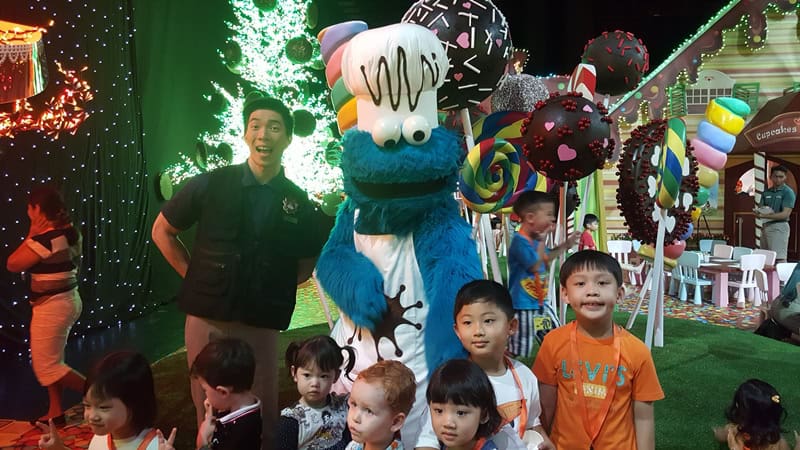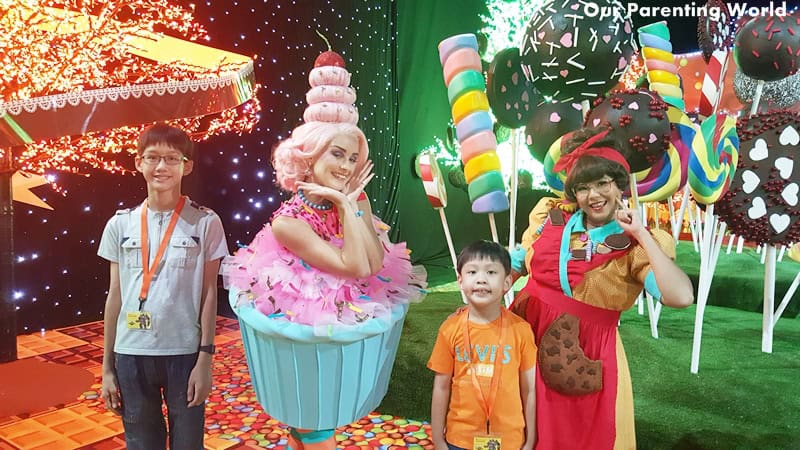 Look out for friendly character appearances such as Candice Cupcake (Mama Cookie's sweetest creation), Mama Cookie (the creator of Chocolate Garden), Sesame Street's Cookie Monster and Universal's Chocolate Man. We are so excited to see them and don't miss the opportunity to come up close with them and take pictures. They are super friendly!
5) Cookie and cupcake decorating sessions at S$6 per person.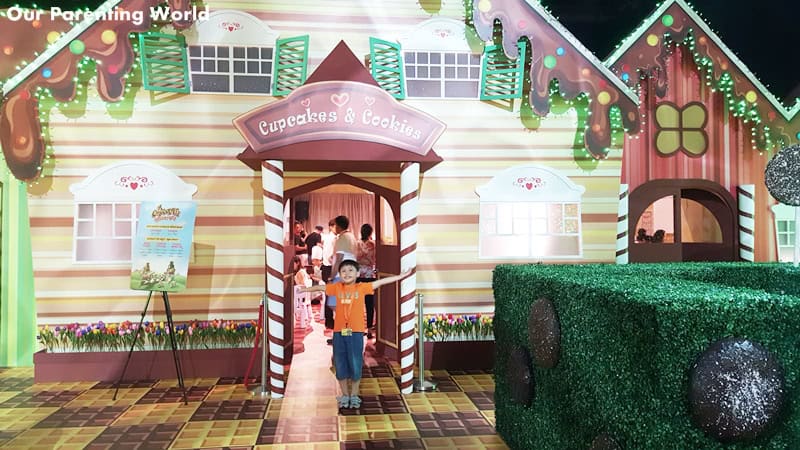 More chocolate time!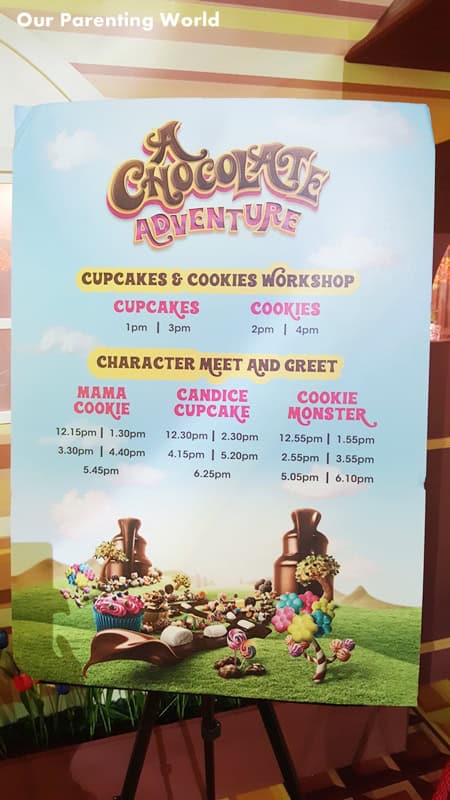 Do check the schedule on the day of your visit at Chocolate Adventure to ensure that you won't miss the workshop and character meet and greet session.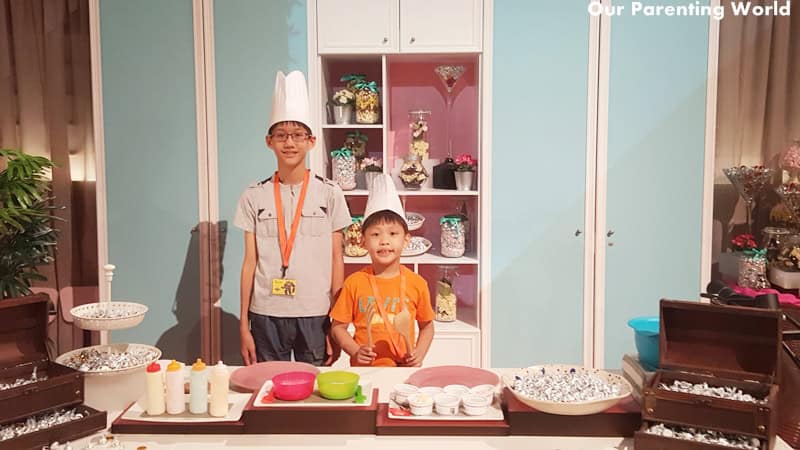 We are little Chefs at the Cupcakes and Cookies Workshop.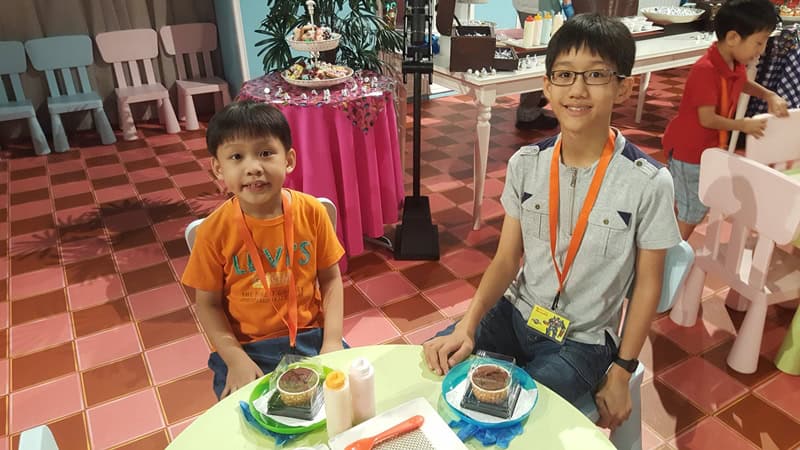 For the workshop, you can choose to decorate either cupcake or cookie. Please check the schedule on the day of your visit for your preferred workshop time.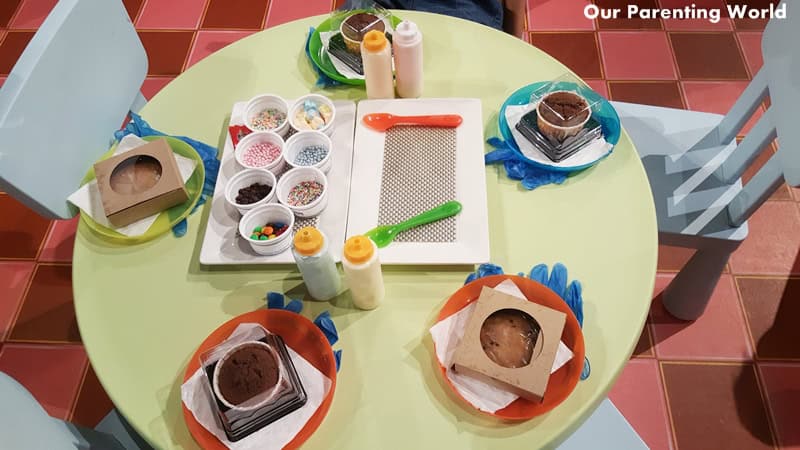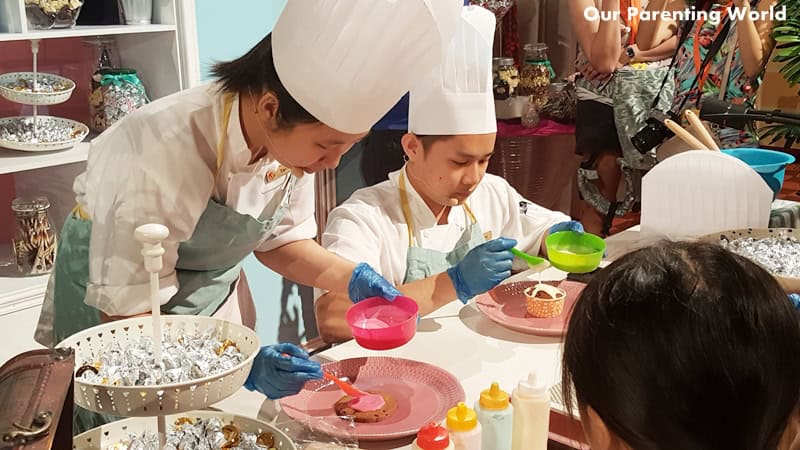 Kids will be given a briefing and instruction on how to do the decoration by USS's Chefs. 
All the little Chefs start to get busy and coming up with their own cupcake or cookie decoration.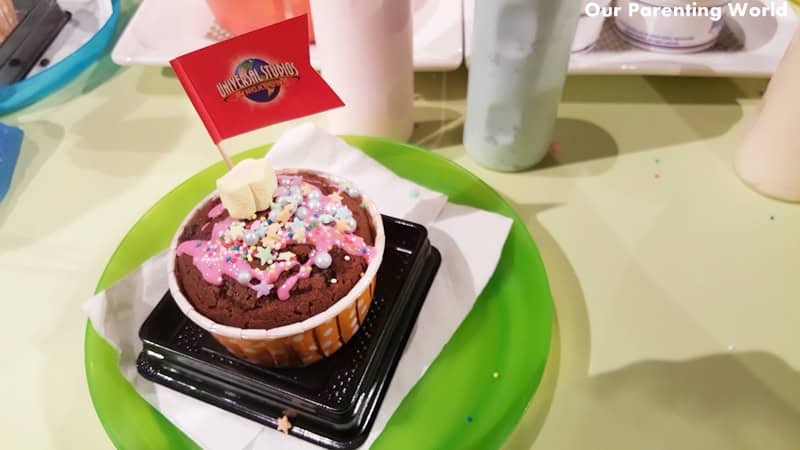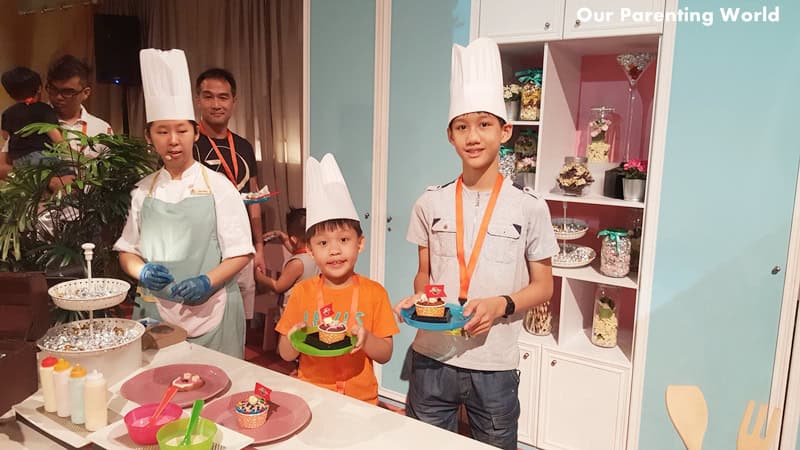 After decorating, kids get to pack and bring back to eat their own creation.
Thank you to the lovely organisers of Resorts World Sentosa and Universal Studios Singapore for having us, we all had a good time!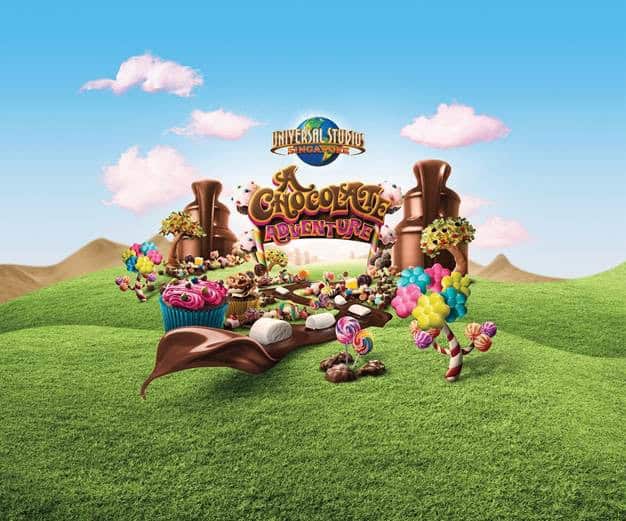 Don't miss this fun and delicious Chocolate Adventure at Universal Studios Singapore! Bring your kids and the whole family can participate in this brand new activity and it is free for all who visited the park.
Visit USS and embark on Chocolate Adventure from 28 April till 28 May 2017 and share your chocolate fun stories at USS with us 🙂 Have Fun!